GALLERY: Scenes from 'An Evening With Tigers' at Circus World Baraboo
Community members came out to Circus World Baraboo on Saturday for a rare chance to get up close and personal with the tigers at ShowMe Tigers and their handler and trainer, Ryan Holder. The second annual "An Evening With Tigers" fundraiser helped benefit wildlife and habitat conservation efforts on the island of Sumatra in western Indonesia, where the tigers' heritage can be traced back to. The newest members of Holder's family of 10 are a pair of 8-month-old female tigers, unveiled at Saturday's demonstration. 
Baby tigers resting together
Baby tigers on the prowl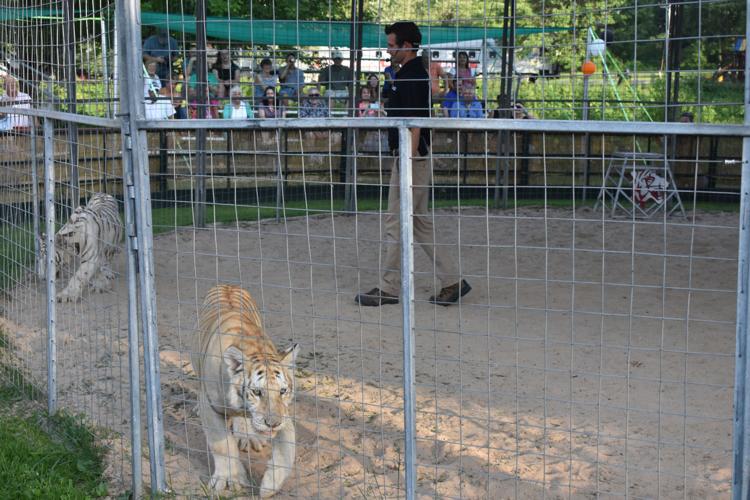 Is it nap time yet?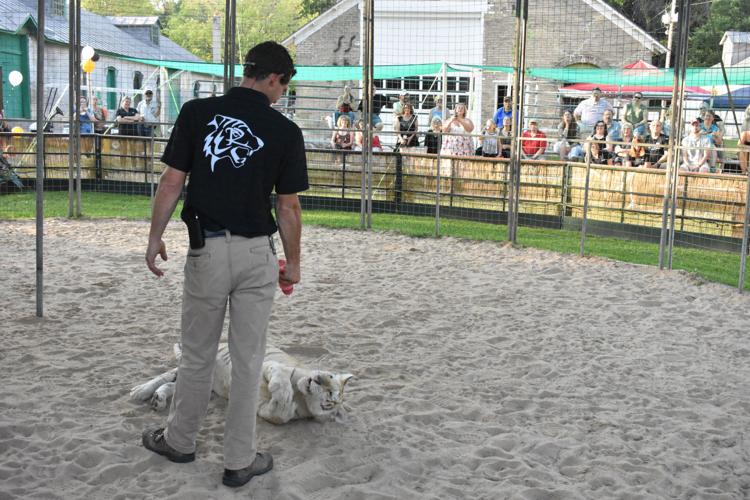 Bottle feeding a baby tiger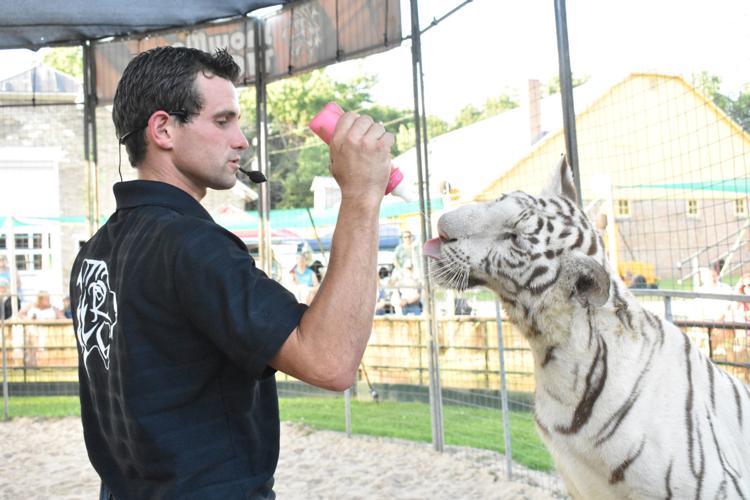 Crowd watches new baby tigers play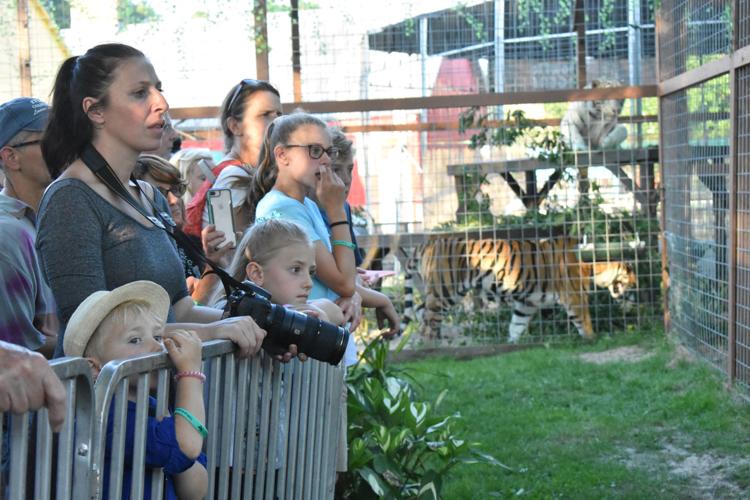 Community members at tigers fundraiser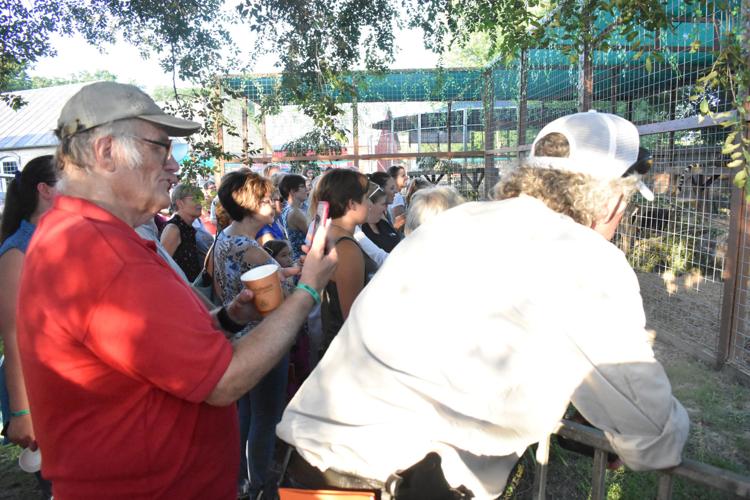 Baby tigers wrestle over branch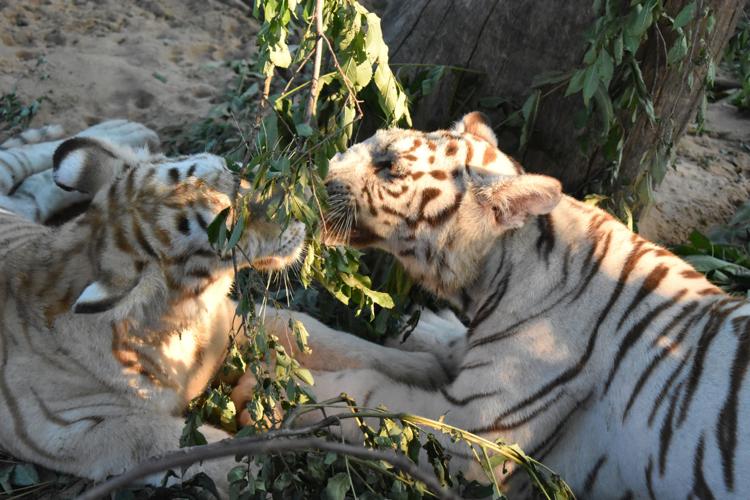 Baby tigers battle for dominance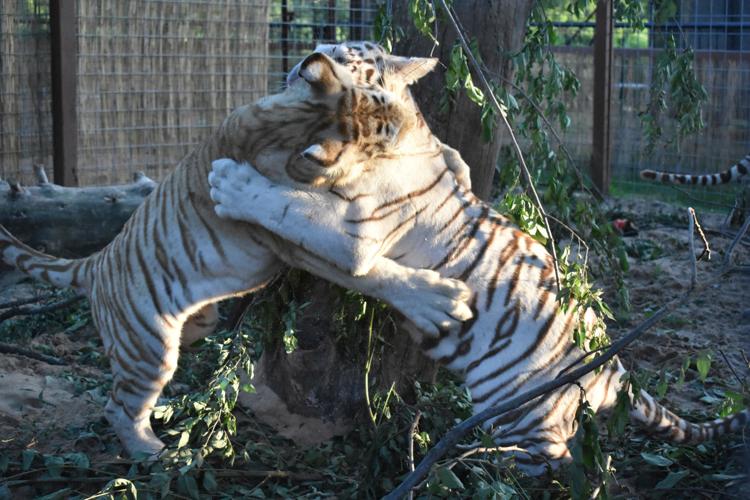 Jasmine strikes a pose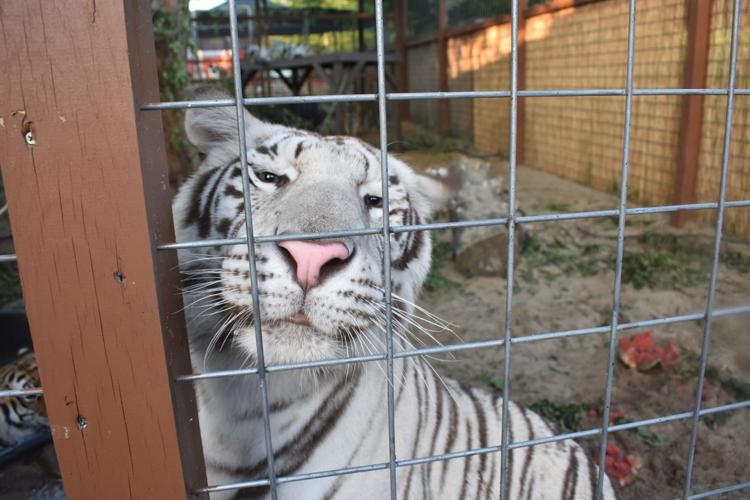 Zahara takes a nap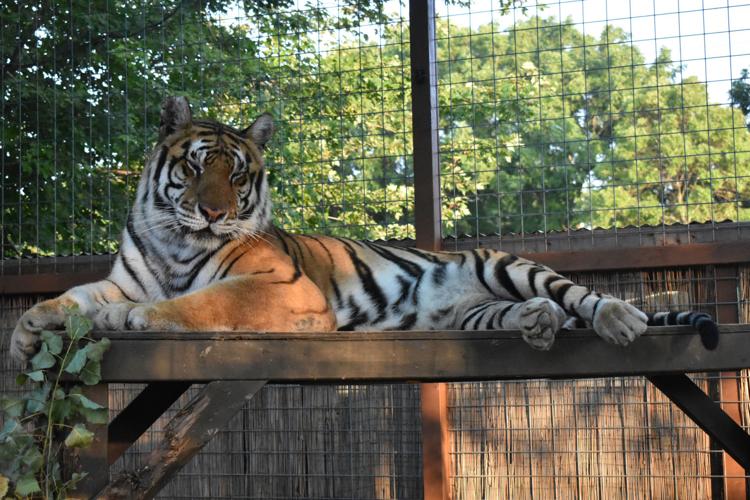 Emily and Cathy Fehlauer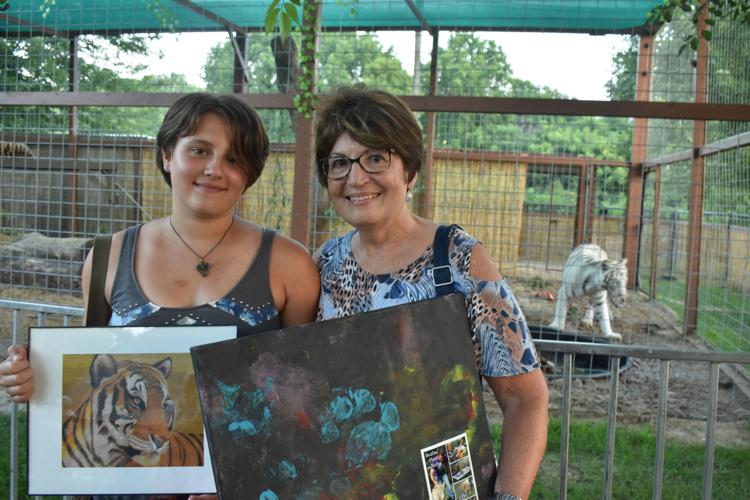 Ryan inside the enclosure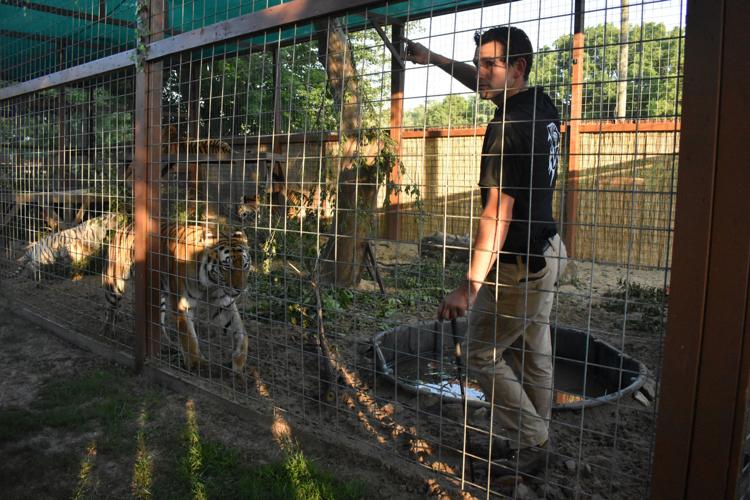 Ryan inside tiger den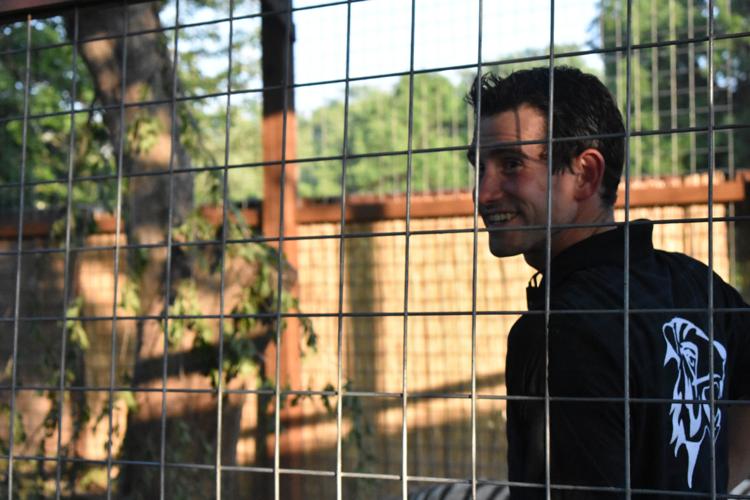 Zeya the tiger roars
Ryan hugs Zeya the tiger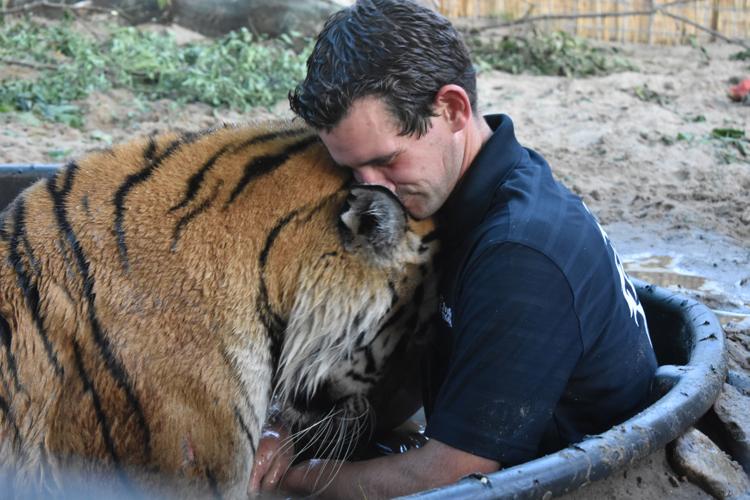 Baby tigers in the pool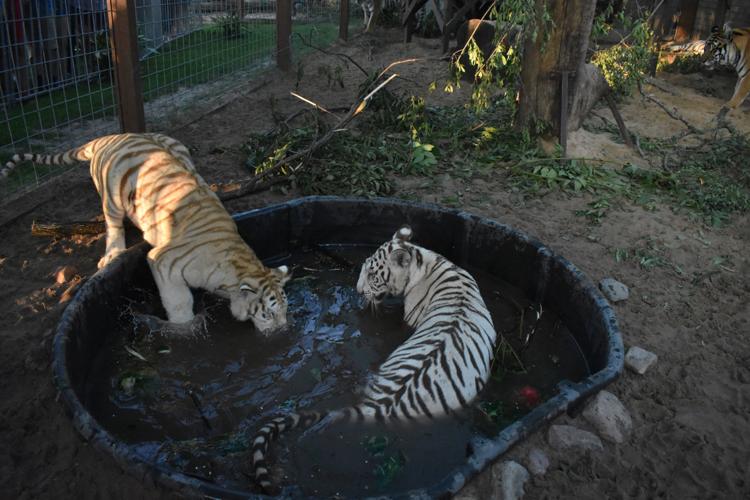 Ryan with tigers in pool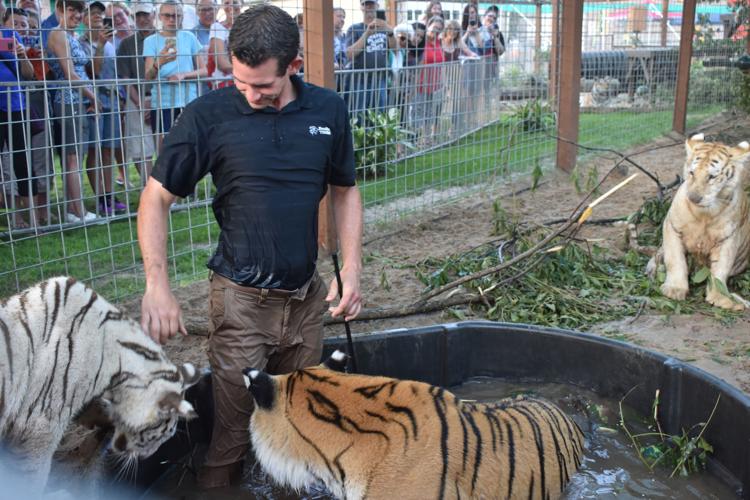 Ryan and Zeya in pool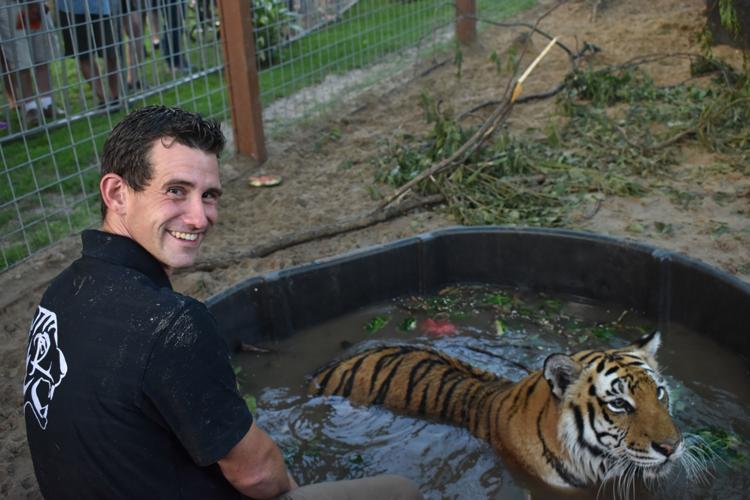 Ryan sits in tigers' pool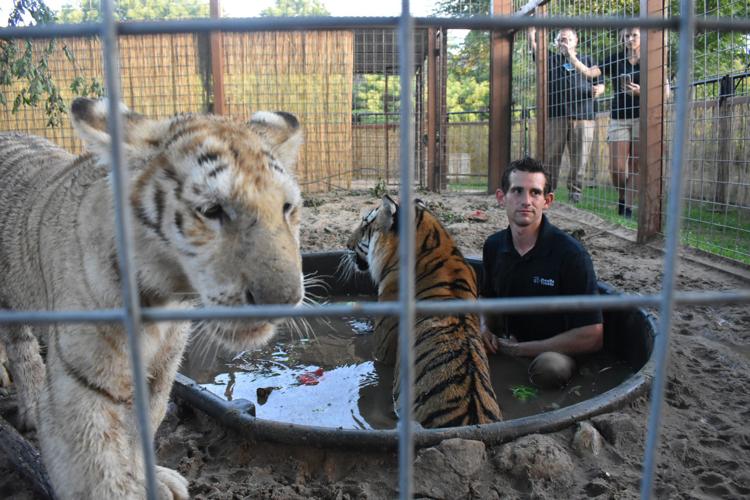 Zeya looks up at Ryan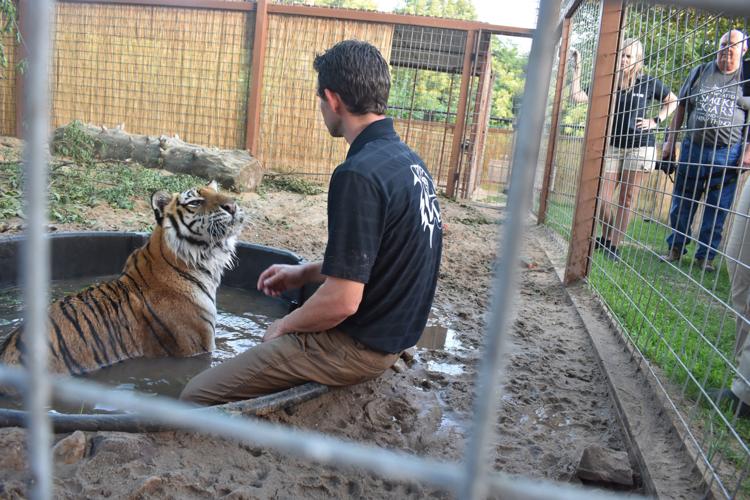 Ryan kisses tiger Jasmine