WESTFIELD — After allowing just under 65 points per game in a lackluster 2018-19 season, improving defensively was imperative for the Westfield boys basketball coach Lance Fritz.
The Pioneers went into lock down Tuesday night, cruising to an 81-34 win over rival Montello in a non-conference game at Westfield High School. Senior Josh Koloske tallied a game-high 20 points and the Pioneers built a 38-point lead at halftime en route to a fifth straight win over their Marquette County rival.
"We've talked every single practice about discipline, and the guys are probably getting sick of me saying it, but its discipline," Fritz said. "On defense. On offense, it's really just structuring what we're doing and being really sound and fundamental."
"They created a physical hole, we compounded that with a mental hole and the next thing you know, it's a runaway. They beat us in every phase of the ball," Montello coach Lucas Stelter added.
Westfield (2-0) put pressure on the Hilltoppers from the opening tipoff and opened the game on a 10-2 run, including five points from Koloske, with 15 minutes left to play. Montello (0-1) got some momentum when senior Tyler Bloom and junior Nate Postler sandwiched a pair of 3-pointers around a layup by Westfield senior Camden Stampfl to make it 17-8 with 12:35 left.
That was as close as the Hilltoppers got, as Westfield began to pull away from there. Westfield junior Trevor Gray buried a straight-on 3-pointer to extend the lead back out to double digits at 20-8, kickstarting a 15-0 run as the Pioneers went up 32-8 with 7:25 to go.
"I thought our energy and intensity early was the key to getting us going," Fritz said.
A pair of free throws by Montello senior Hunter Jones, who finished with eight points, ended the Pioneers' push, but only briefly. Westfield scored the next 14 straight points, including four points from Koloske and four more from junior Derek Drew, in an 18-2 run to close the half and take a 50-12 lead at the break.
As efficient as the Pioneers were, Montello didn't do itself any favors. The Toppers committed 14 fouls in the first half and had four starters with two or more fouls at the break with seniors Jasper York and Aaron Klapper each getting saddled with three.
"We became really stagnant and once we lost Jasper, our best post player, we really weren't able to compensate for having someone in the middle if we got into trouble," Stelter said. "We're deep at full strength, but we're not at full strength right now. We were short two guys due to injury and it definitely showed when we had foul trouble; it became really difficult to replace those guys."
You have free articles remaining.
Montello showed some signs of life coming out of the intermission as it pulled within 52-17 in the opening minute on a 3-pointer from senior Donovan Kendall and a York putback. The Toppers later cut the deficit to 57-22 with 13:45 left to play on another triple by Kendall, who had a team-high 10 points, but it was too little too late.
The Pioneers responded with a 17-2 run over the next four-plus minutes to stretch the lead back to 74-22 with just over nine minutes remaining and ended the game with a running clock. While the momentum didn't fully materialize, Stelter was pleased with the team's effort knowing they "could have folded in even worse."
Along with Koloske, Drew added 18 points and Gray also hit double-digits with 10. Fritz lauded Koloske for his work on the boards and the group as a whole for the time they put into the offseason following a 3-20 campaign last season.
"They don't want a repeat of what happened last year. We have a lot to work on yet, but we're getting there," he said.
WESTFIELD 81, MONTELLO 34
MONTELLO (fg ftm-fta pts) — Kendall 3 2-3 10, H. Jones 2 3-6 8, Bloom 2 2-4 7, York 2 1-2 7, Isberner 1 0-0 3, Klapper 0 1-2 1. Totals 10 9-17 34.
WESTFIELD — Koloske 8 3-7 20, Drew 7 4-6 18, Gray 3 2-2 10, Stampfl 4 0-0 8, Hoffa 1 4-5 7, Kade Kangas 3 0-1 6, Stauffacher 2 1-2 5, Holly 1 2-4 4, Thompson 1 0-0 3. Totals 30 16-27 81.
3-point goals: Mon 5 (Kendall 2, H. Jones 1, Bloom 1, Isberner 1), Wfd 5 (Gray 2, Koloske 1, Hoffa 1, Thompson 1). Total fouls: Mon 20, Wfd 17.
Josh Koloske and Hunter Jones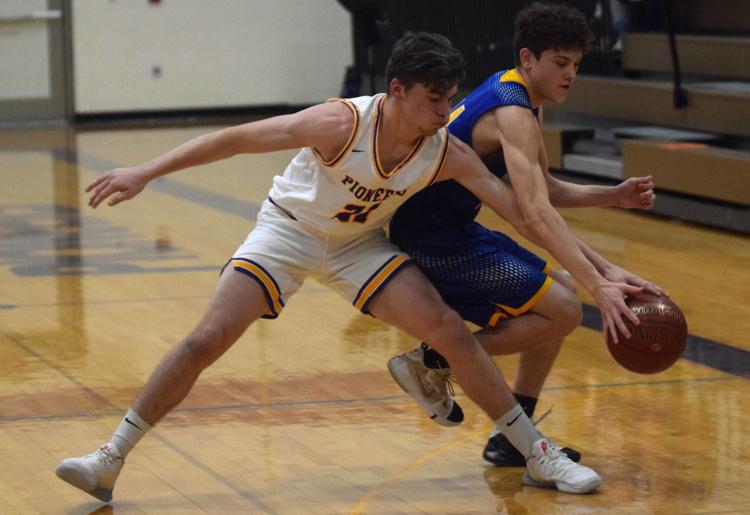 Brady Holly and Tyler Bloom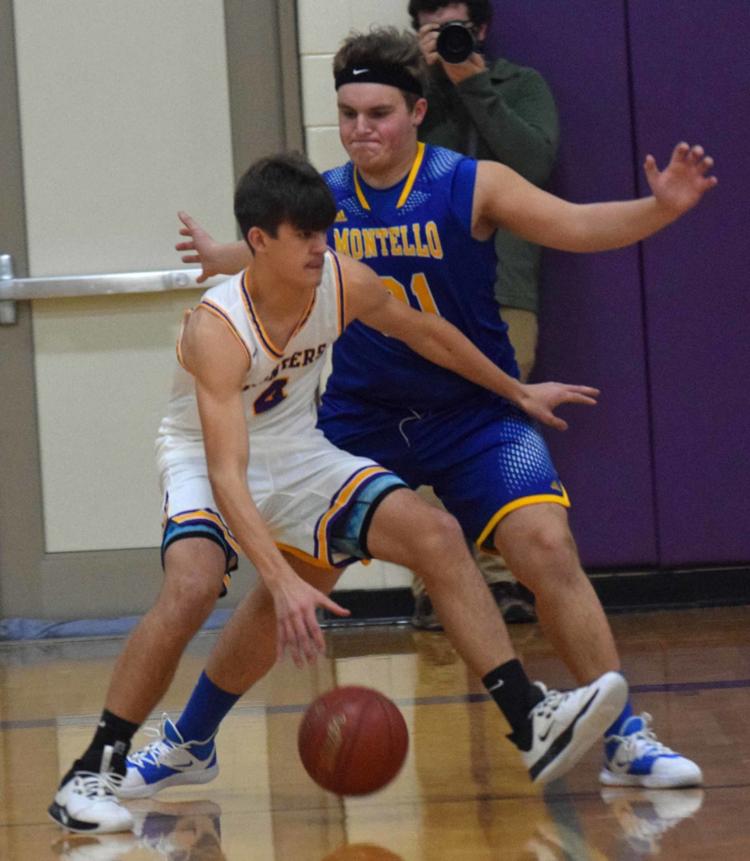 Derek Drew and Aaron Klapper
Carter Stauffacher and Jonathan Georgeson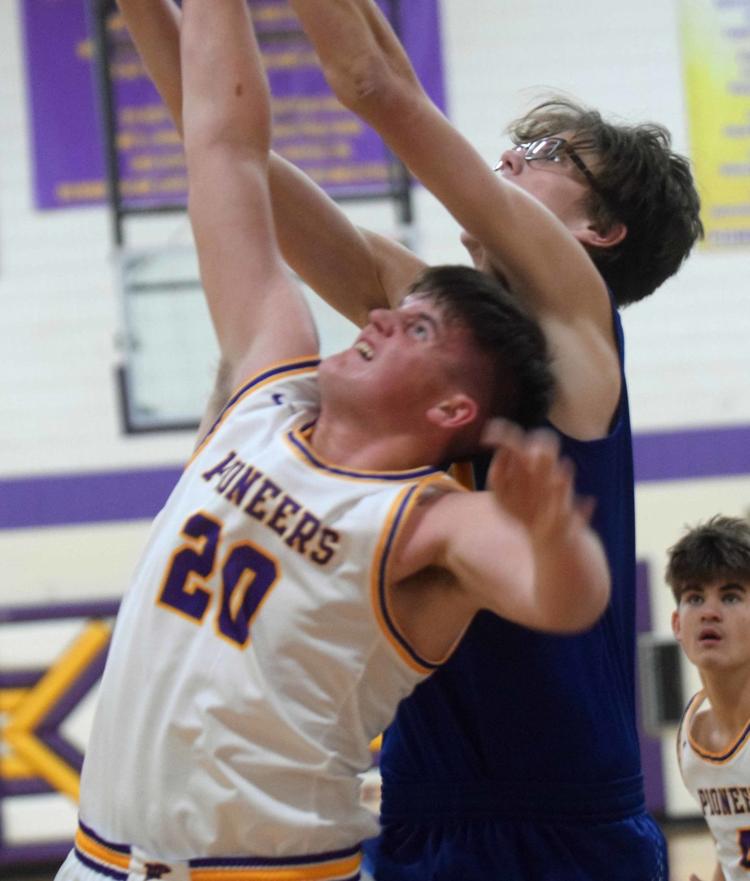 Camden Stampfl and Garrett Isberner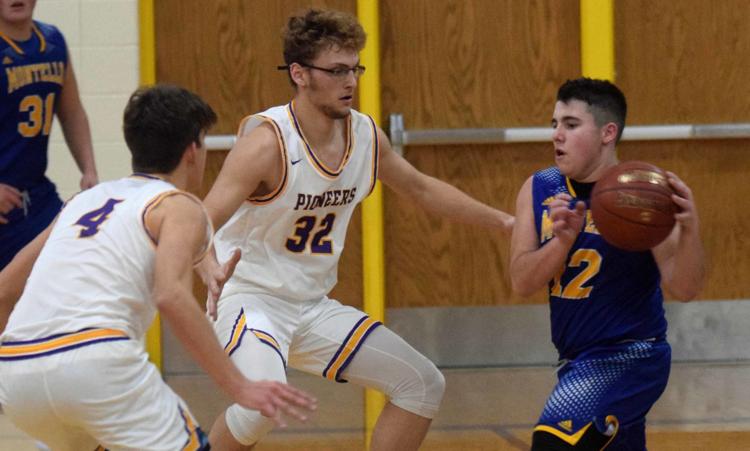 Aaron Klapper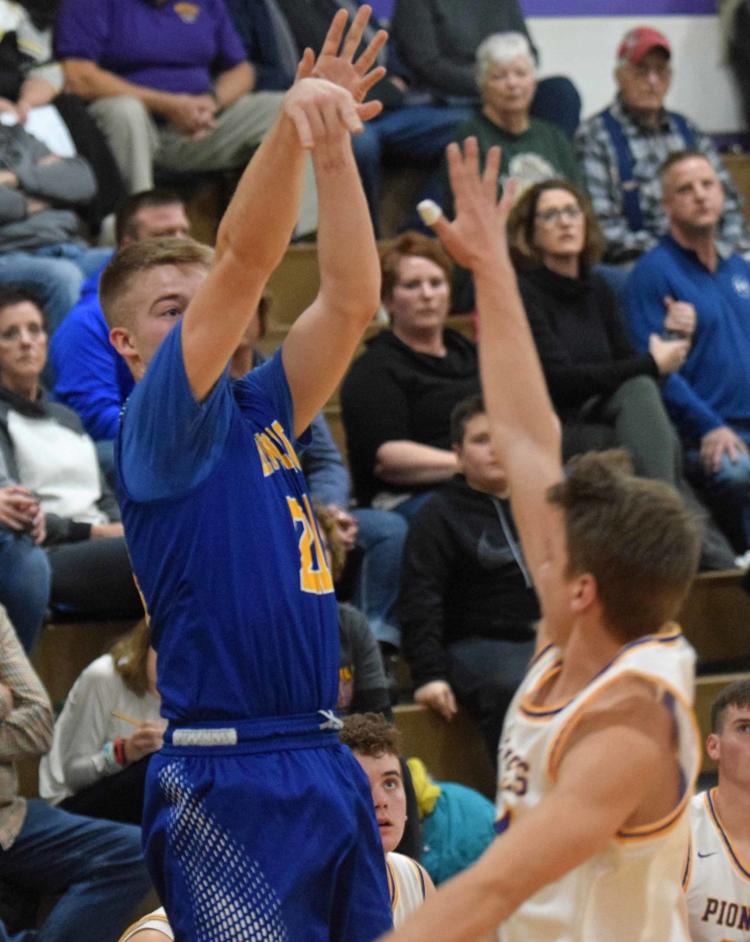 Trevor Gray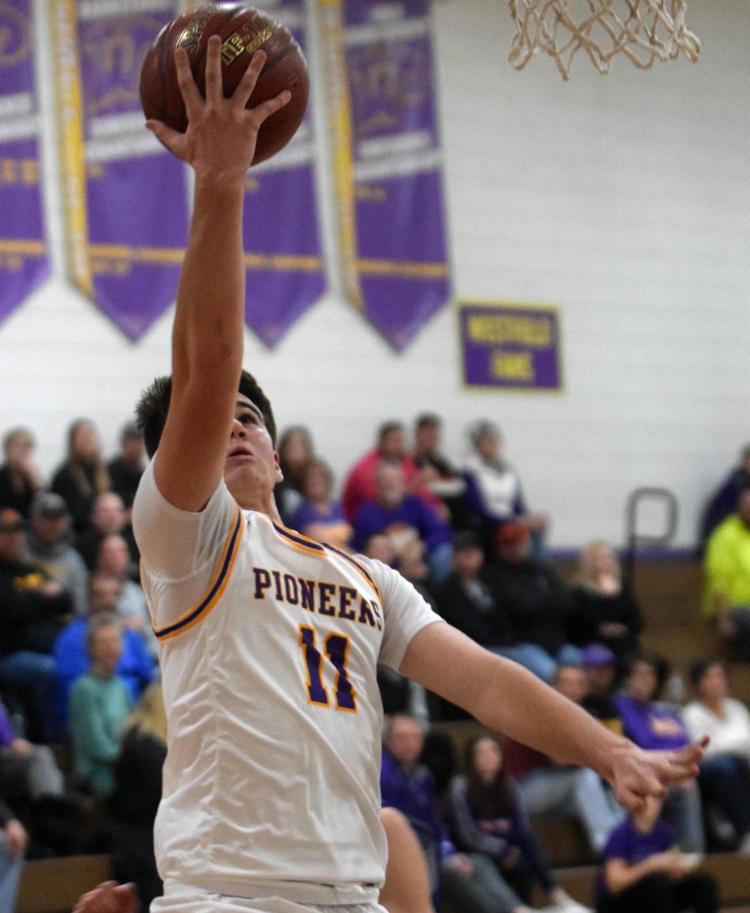 Donovan Kendall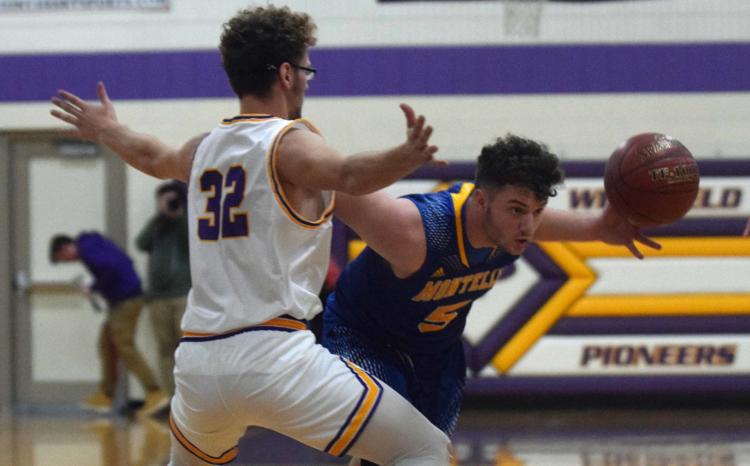 Nate Postler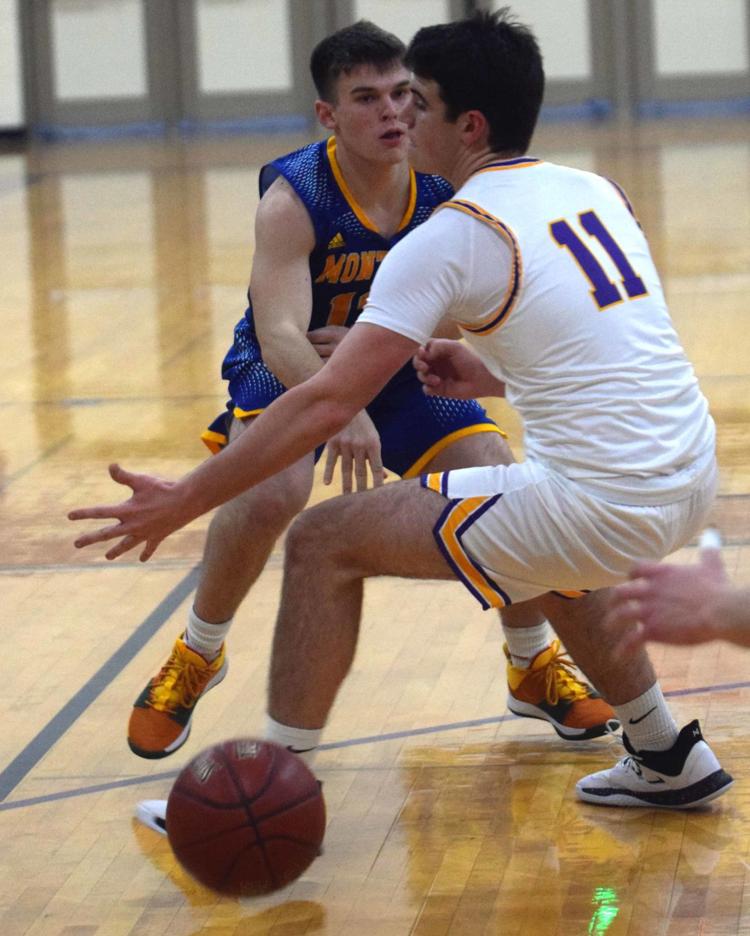 Camden Stampfl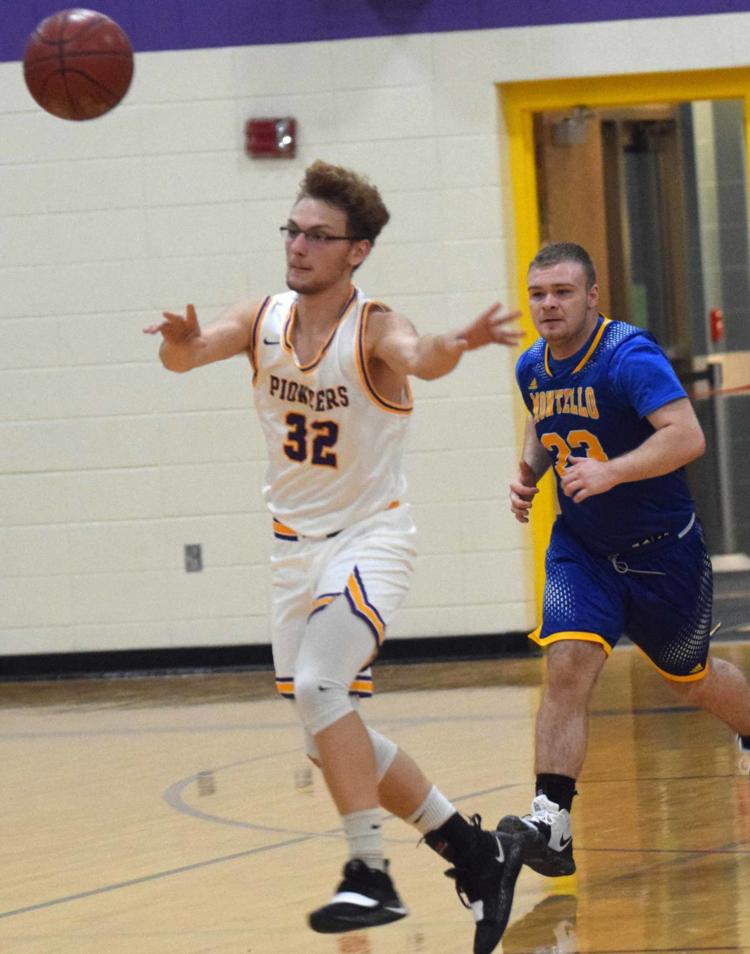 Josh Koloske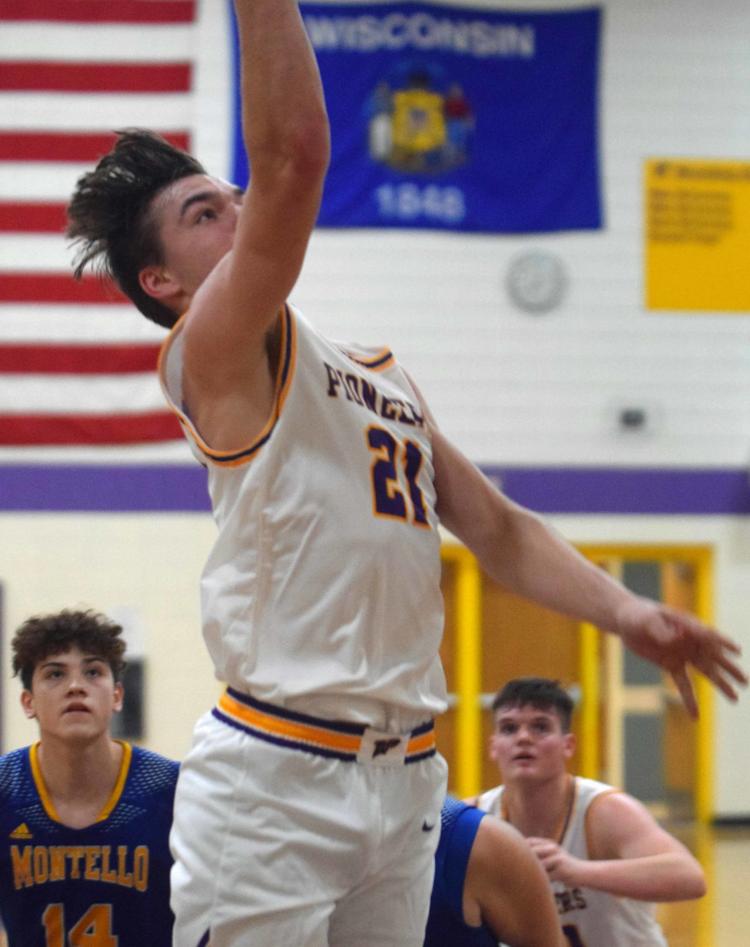 Mark Baker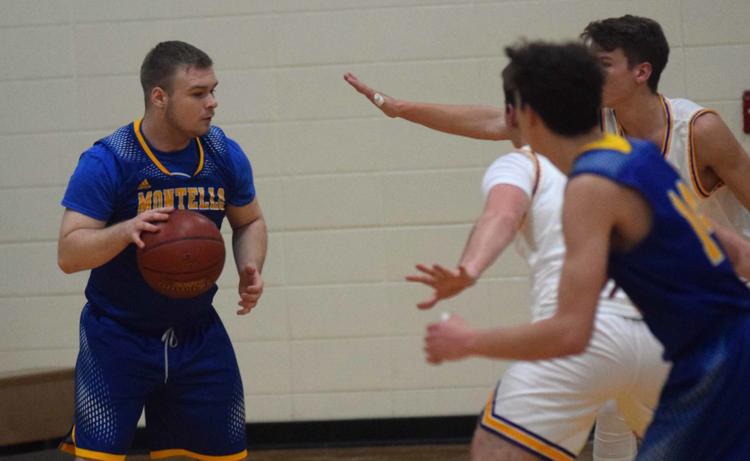 Brady Holly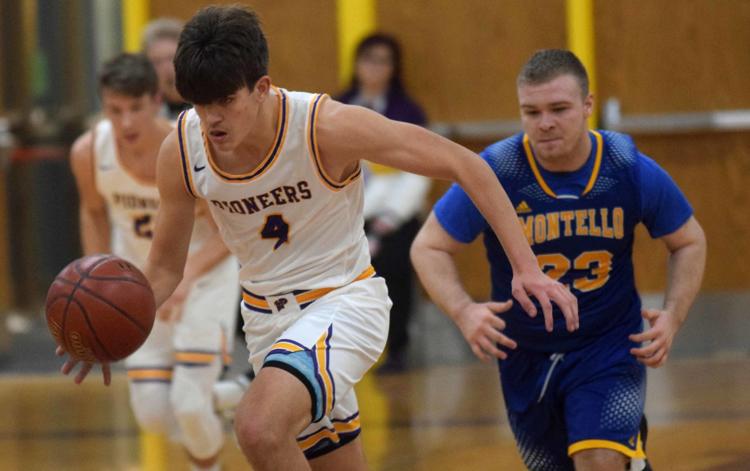 Kade Kangas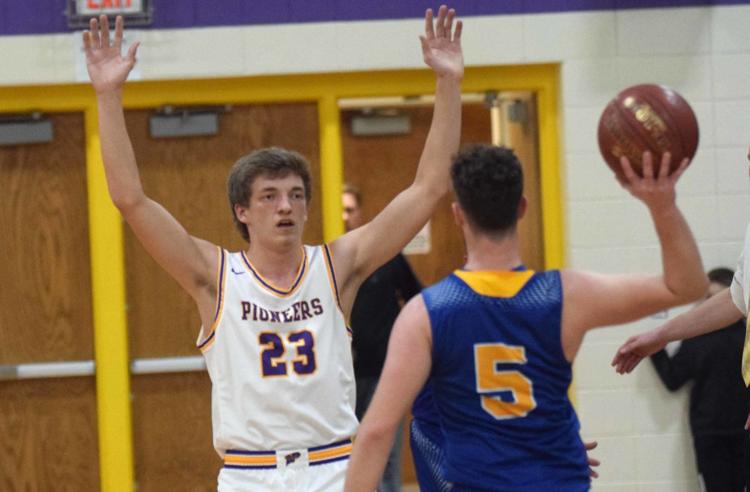 Donovan Kendall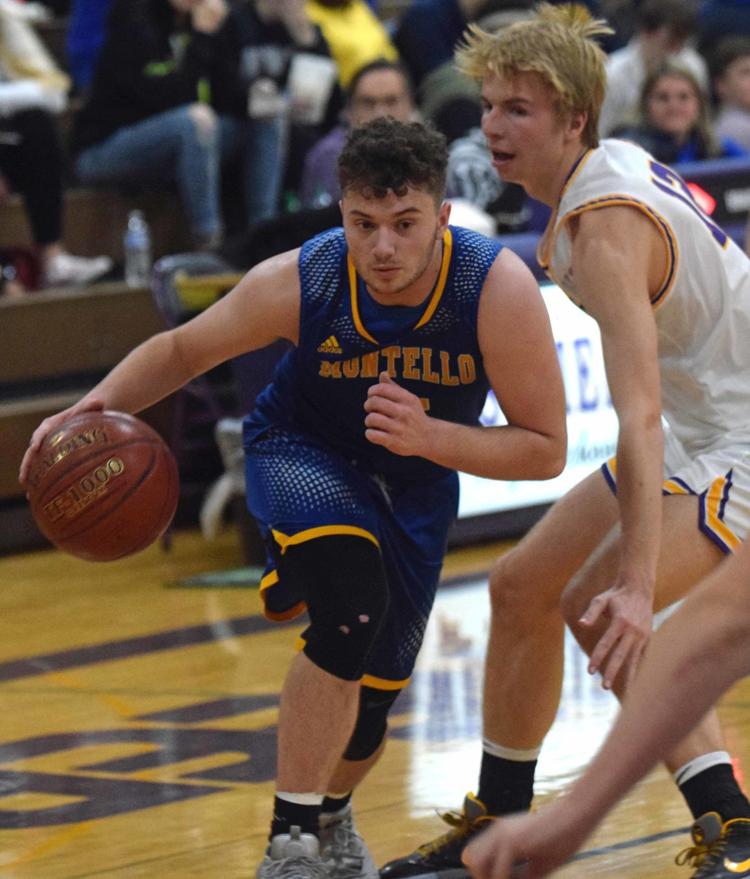 Derek Drew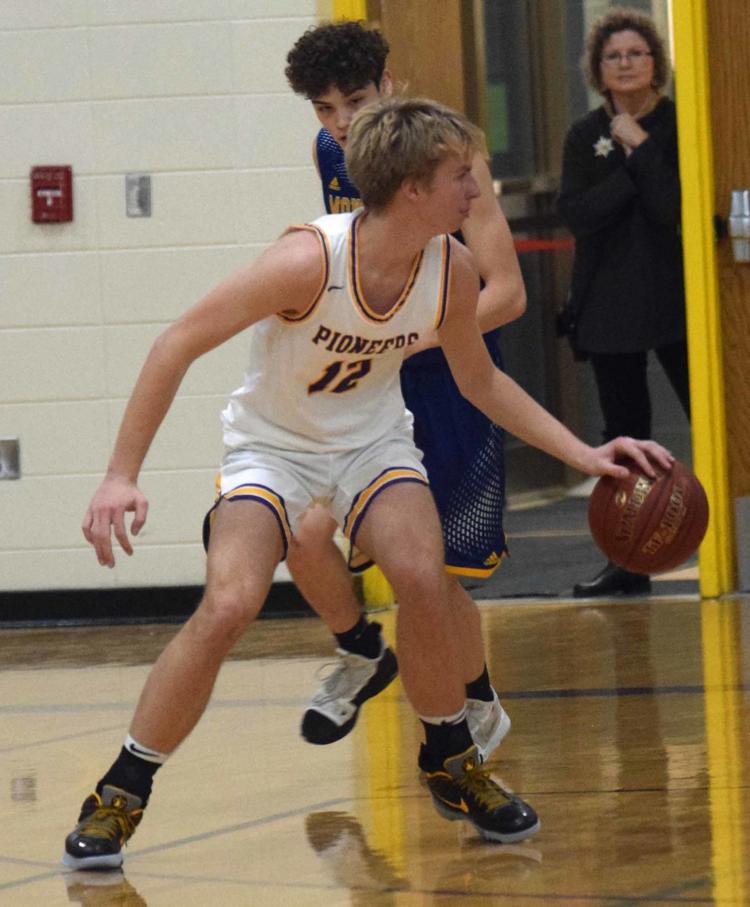 Nate Postler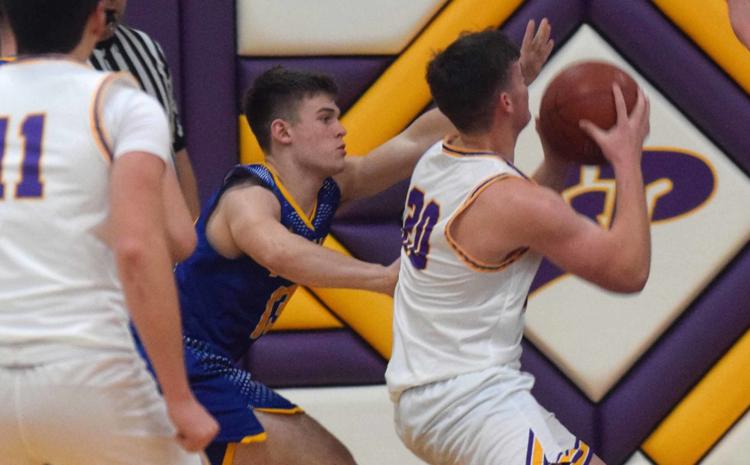 Weston Hoffa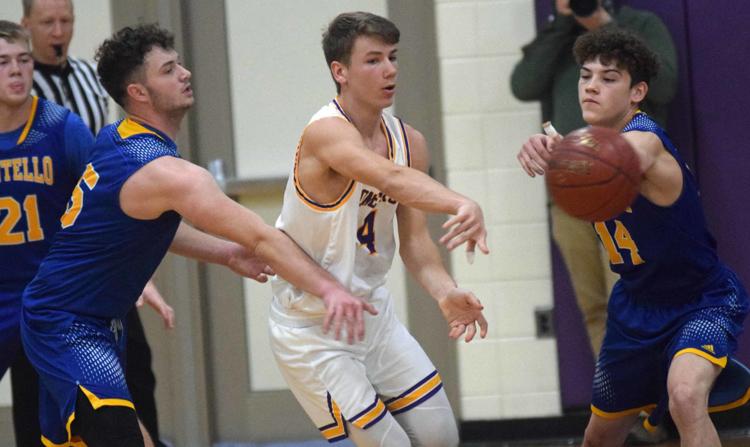 Garrett Isberner and Carter Stauffacher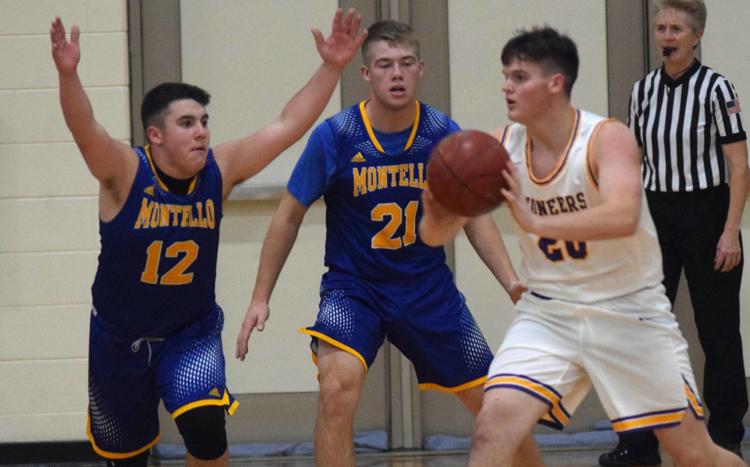 Westfield student section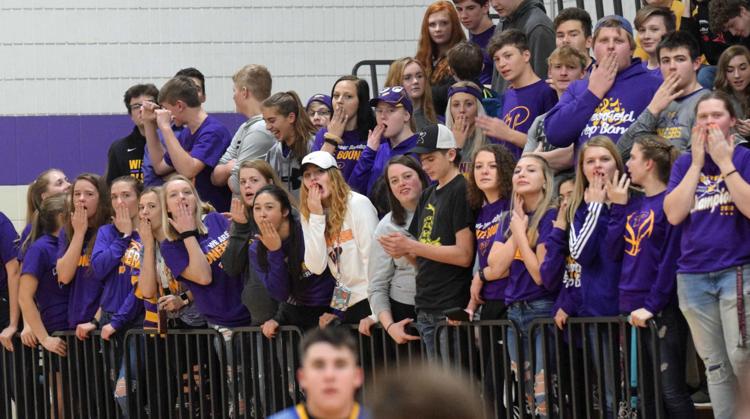 Follow Sean Davis on Twitter @SDavis_PDR or contact him at 608-745-3512.