Find Local Jobs. Get Hired.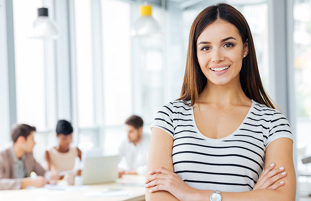 Find local jobs, receive personalized alerts and promote your profile.
Join our Talent Community
Looking for a new job? Browse through the newest job postings on https://wiscnews.com/jobs and find your next career.
Browse through the latest employment postings on https://wiscnews.com/jobs and find your next career.
The skyrocketing cost of both undergraduate and graduate education is causing many to rethink whether or not the investment in an advanced deg…
Nationally, there are nearly 6 million female entrepreneurs who account for 7.7 percent of the female workforce. While big cities often come w…
Japan's labor practices are so entrenched that new words have cropped up to describe the idly employed, from calling them the "madogiwazoku" (…
While the pandemic has resulted in financial hardship for many Americans, housing affordability has been a persistent issue in several parts o…
The demand for oil has crashed in the wake of the growing pandemic, sending oil prices diving and even dipping below $0 per barrel.
The coronavirus pandemic has cost a record number of Americans their jobs. Self-employed workers are especially vulnerable during economic dow…
The risk to workers hasn't changed, but employers no longer have the same labor market pressures to worry about.
Plus, more tips for keeping your health, family and finances in order.
Self-employed individuals enjoy the benefits of being their own boss but must also manage the stress of long hours, payday uncertainty, and an…
Small businesses across the United States face dire circumstances following the COVID-19 outbreak. While small businesses are a critical compo…
In times of crisis, workers not represented by unions may face worse consequences than workers represented by unions, and locations with lower…
There's one really important reason.