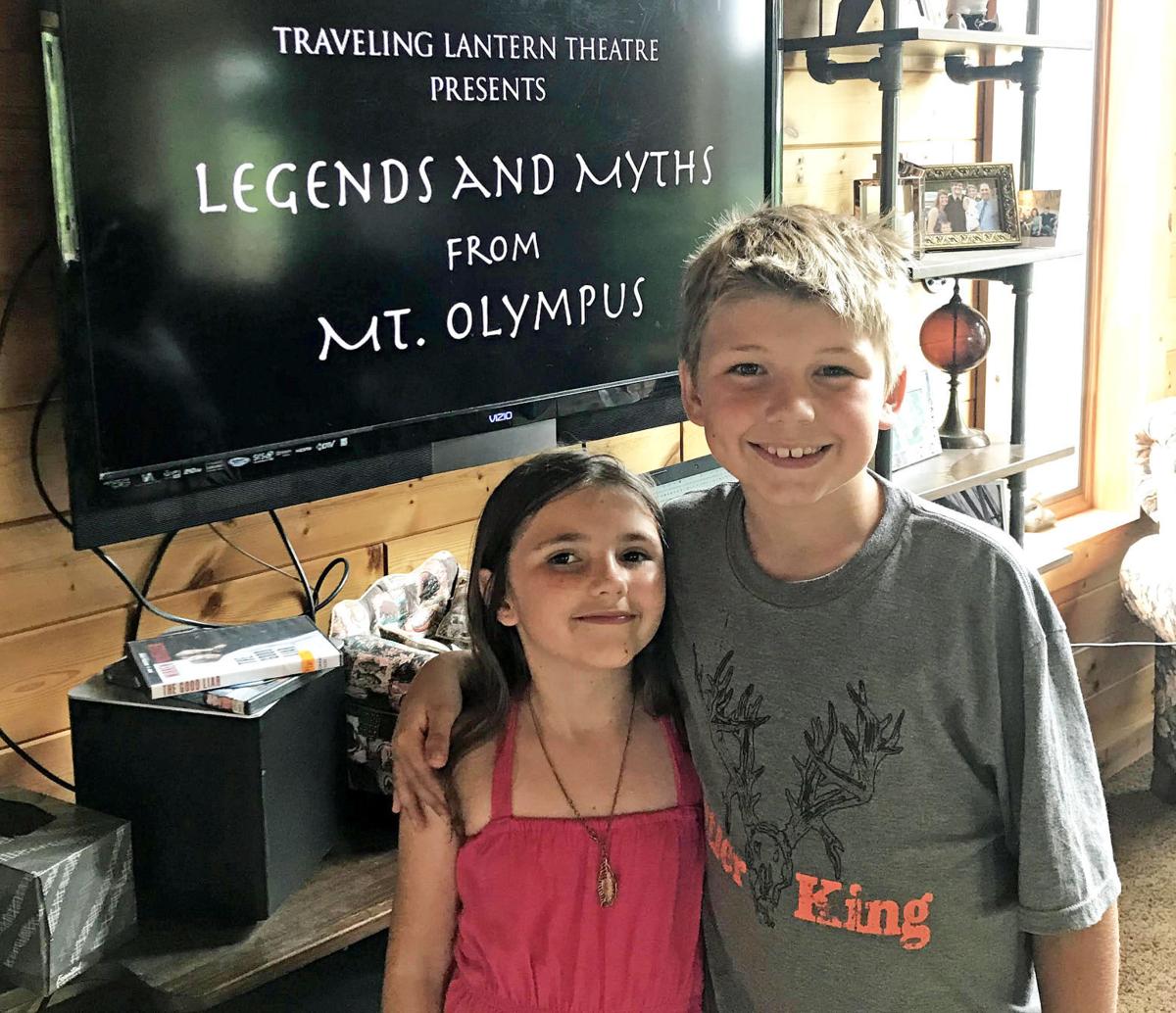 As realities shift due to COVID-19, public libraries in Winding Rivers Library System continue to respond and adapt to pandemic-related challenges. With in-person summer library programming cancelled, and many libraries closed to the public or providing limited in-person services, libraries have quickly evolved to meet patrons wherever they are. Many libraries, for example, have moved storytimes online. Jessica Schoonover, director at the Shirley M. Wright Memorial Library in Trempealeau, has been live streaming stories for preschoolers and families once a week from her piano bench at home for almost five months now. "My goal in these online storytimes is to bring a sense of normalcy and belonging to our children and their families. While we miss meeting with one another in person, I've been trying to create a nurturing learning environment online just as we would in the library. For 25 minutes online, we can escape our worries and enjoy stories, songs, rhymes, and a lot of silliness together," says Shoonover.
When Bridget Christenson, the director at Hatch Public Library, needed a way to safely get books and other materials to her patrons, she, like others, implemented curbside pick-up services for library materials ordered through the online catalog. "Of course, [curbside pick-up] is safer than coming into the library, but what patrons really love is the convenience. I expect we will continue curbside services permanently, even after we reopen fully to the public," Christenson remarked.
Strum Public Library director Dawn Hering has been using Facebook to reach out to her patrons and to increase checkout of new library materials. Strum Public Library recently re-introduced inside browsing but has been offering curbside pick-up since late April.
Jennifer Losinski, director at Arcadia Public Library, has been relying on the Coulee COVID-19 Compass to help her determine what is safe for both patrons and staff. The Coulee COVID-19 Compass, created by health department officials working throughout Buffalo, Crawford, Jackson, La Crosse, Monroe, Trempealeau and Vernon counties, uses local data to assess COVID-19 risk levels and inform decisions that affect residents. Currently, Arcadia Public Library offers curbside pick-up, limited delivery to elderly patrons, and has computers available by appointment. "Patrons can come into the library, but we ask that they call first. If they go into the stacks, they need to wear masks and gloves, which we provide if needed," explained Losinski.
Kayla Mathson, director at Independence Public Library, has been finding ways to delight her community and patrons in the great out-of-doors. "Our patrons love walking through our Story Walk in the park behind our building," Mathson said. "We also have signs with different brain teasers, cool facts, and other activities scattered around the area. Many families are staying local this summer, and they're walking or biking along the same route almost every day. Our rotating stories and activities give them something different to look forward to."
La Crosse County Library has been distributing Anytime Story Time grab-and-go literacy kits in their entrances for families to grab during curbside pick-up. "They've been extremely popular, and themes change regularly," explained La Crosse County Library director Chris McArdle-Rojo. "Parents have been delighted to have the extra activities to do with their children in the absence of our regularly scheduled story times."
Other libraries have shifted their summer reading programs online. Wonewoc Public Library has been streaming children's programs virtually, including a science showcase, a live theater show, a magician, and more. Galesville Public Library Director Meredith Houge says her library is doing virtual book discussions for adults this summer in addition to the host of online summer reading programs they are doing for kids.
"The COVID-19 pandemic has likely been the biggest challenge of our careers," said Kristen Anderson, Winding Rivers Library System director. "All of the libraries in WRLS, including library staff, library board members and municipalities, have stepped up admirably to ensure access to valued and valuable resources in libraries."
Winding Rivers Library System consists of public libraries in Buffalo, Jackson, Juneau, La Crosse, Monroe, Trempealeau, and Vernon counties and is headquartered in West Salem.
Be the first to know
Get local news delivered to your inbox!