Mauston has been one of the top teams of the South Central Conference for the last six years.
The Golden Eagles haven't finished worse than third and captured two of the last three league titles, including last fall when they went a perfect 4-0 in conference play.
That sustained success could be in jeopardy this fall.
While Mauston graduated just 10 seniors, among them were seven All-SCC selections, including Wisconsin Football Coaches Association All-State running back Kraig Armstrong as well as all-region selections Jack Luehman and Sterling Wilke. It's left quite the void for coach Roland Lehman, entering his 10th year in charge, to fill.
Couple that with a smaller team than usual and William Shakespeare's line, "Uneasy lies the head that wears a crown," rings true heading into the 2021 season.
Still, it isn't dampening the veteran coach's hopes for a second consecutive title
"Young guys will need to step up, and players will need to be willing to play out of position," Lehman said. "(But) I believe we can be very competitive and have a chance to be in the hunt for the South Central Conference title if we come together and play as a team."
A strong offense helped lead the way to success last season when the Golden Eagles averaged 32.4 points per game. Those figures will be difficult to replicate following the loss of the team's leading rusher (Armstrong) and Mauston's top three receivers — Luehman and fellow All-SCC picks Camron Cafferty and Dawson Dearth.
While the skill positions are certainly depleted, the tank isn't empty as starting quarterback Spenser Lehman is back for his second season under center. The 5-foot-10, 140-pound senior was a unanimous first-team all-league selection last fall after throwing for 1,023 yards, 14 touchdowns and just four interceptions on 74-of-106 passing.
He finished his season with a 69.8 completion percentage and averaged 146.1 yards per game, which provides the Golden Eagles' pro-style, pistol formation offense with a steady hand.
"He was very efficient for us last year, and I hope we can utilize his experience and accuracy," Roland Lehman said.
Helping churn out yards will be the trio of senior Adon Saylor and juniors Dalton Hoehn and Keith Hayes. Saylor provided a great receiving option last year with 15 catches for 99 yards and a touchdown, and is a great blocking tight end at 5-11, 210.
Hoehn (5-10, 190) and Hayes (6-1, 203) provide a great tandem in the backfield looking to fill Armstrong's shoes. Along the offensive line, seniors Tyler Hardy and Noah Kratochvil return experience to what will be a largely retooled group, but Roland Lehman is excited about those unknowns.
"It is a tremendous opportunity for new or younger players to earn significant playing time at the varsity level," he said.
The Golden Eagles defense faces a similar quandary as the unit must replace seven starters. The returning experience is held within the linebacking corps.
Kratochvil was a first-team all-league pick last season at inside linebacker after making 38 tackles (26 solo), second-best on the team, to go along with three tackles for loss and two sacks. Saylor (32 tackles) was a fellow first-team pick at outside linebacker, while Hoehn (31) and Hardy (22 tackles, one sack) also were all over the field.
The quartet should provide a steady hand for the odd-man front look that will heavily rely on underclassmen.
"You will see a bunch of new faces and young guys playing," Roland Lehman said. "We must have sophomores grow up quickly and be ready for the challenge of varsity play."
Even with those roadblocks, Lehman believes the team has what it takes to repeat as SCC champs. And with the likes of Poynette and Montello/Princeton/Green Lake entering the fold in favor of league stalwart Nekoosa, the nightly grind won't change much.
"I believe any team can beat any other team on any given night," Roland Lehman said. "On paper we may not match up as well as other years, but I really believe that this team has a chance to surprise people and be right in the mix."
Area football preview: 10 players you need to know this season
Colton Brunell, soph., TE/LB, Columbus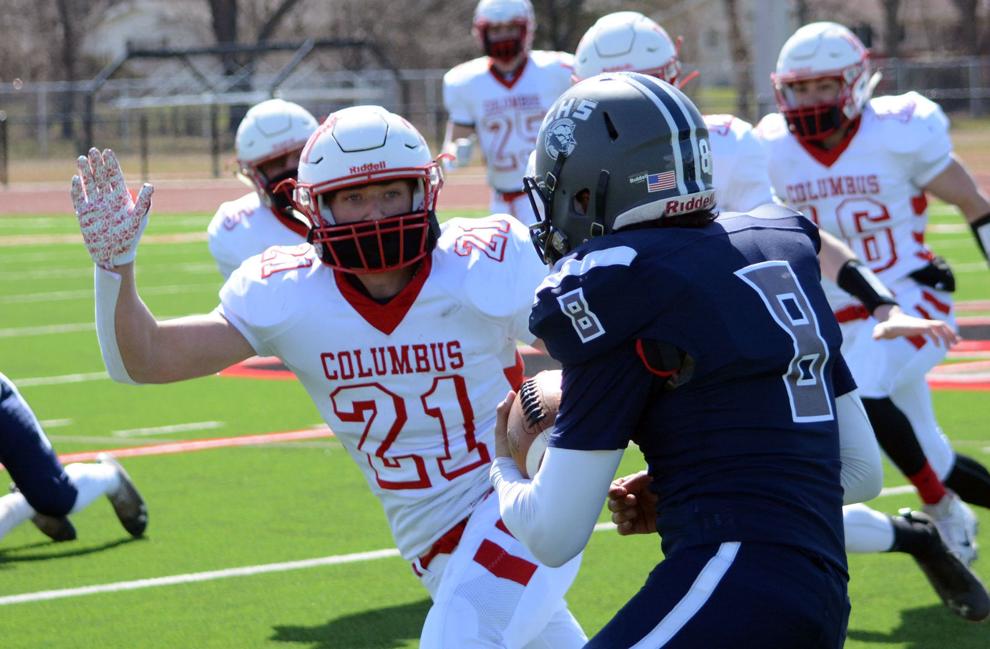 Making an impact at the varsity level as just a freshman is quite the feat, but Brunell did so with ease this past spring. The 6-foot-1, 182-pounder starred on both sides of the ball for the Cardinals, but especially on defense, logging a third-best 38 tackles, including 10 solo takedowns, to go along with four tackles for loss, five sacks, a pair of fumble recoveries and two interceptions. Brunel also added nine catches for 163 yards and a score.
John Appelfeldt, sr., OL/DL, Dodgeland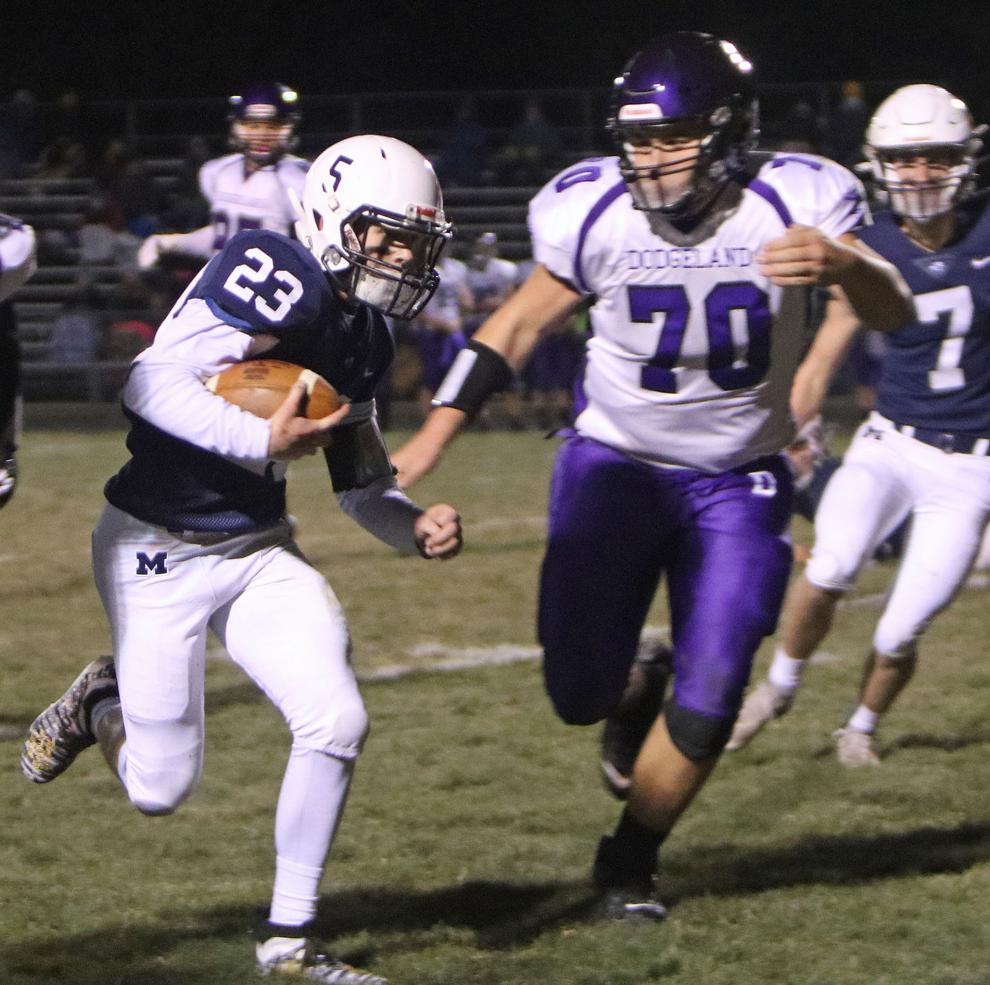 A second-team All-Eastern Suburban Conference selection last fall on both sides of the ball, Appenfeldt was a positive motor for the slogging Trojans. The 6-4, 260 pounder notched 23 tackles last season, including 14 solo in just six games with one tackle for loss. And as the anchor of the Trojans offensive line, he was one of the only things moving forward for a unit that was usually stuck in reverse.
Gavin Wodill, sr., OL/DL, Fall River/Rio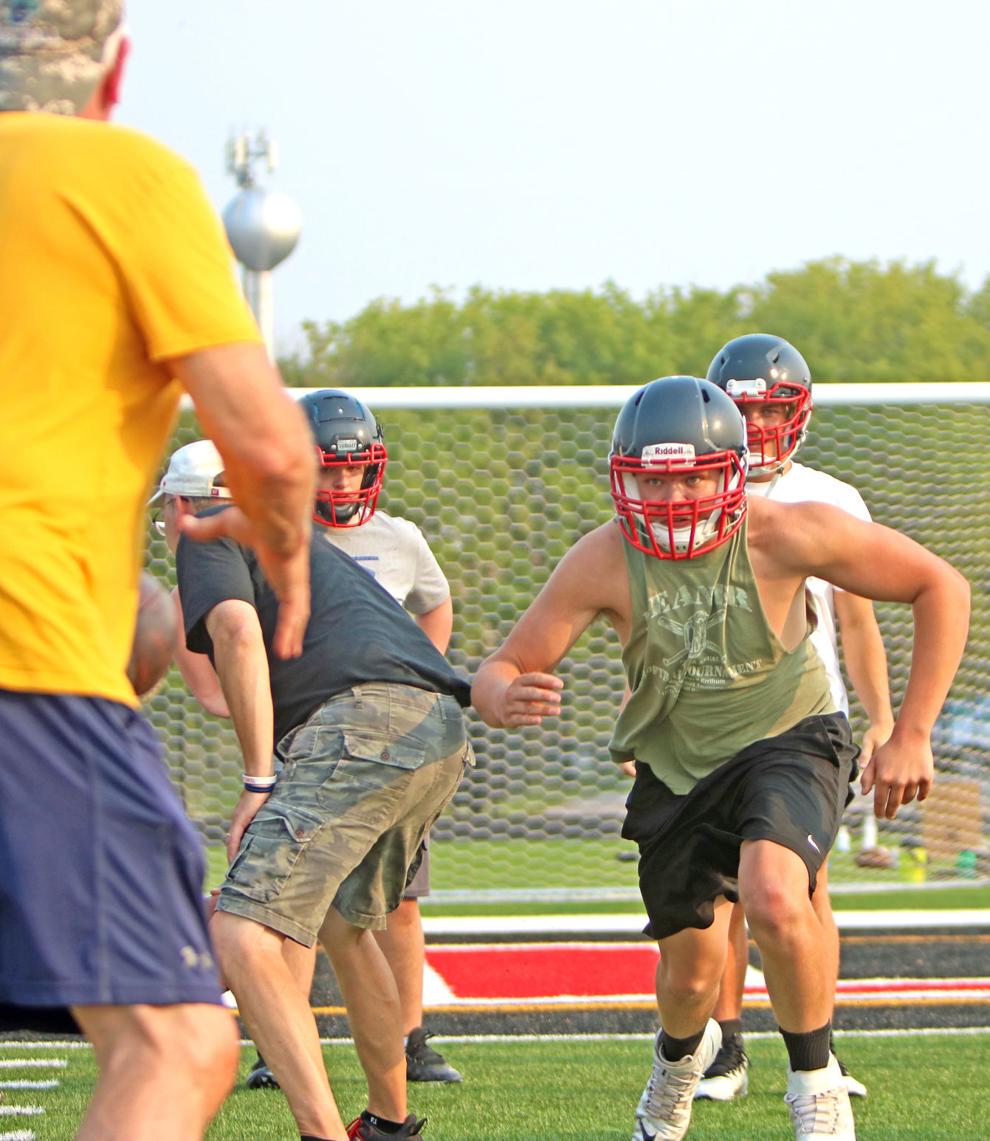 Standing at just 6-foot-1, 220 pounds, Wodill isn't the biggest lineman, but he certainly knows how to throw his weight around. The senior was a force on both sides of the ball for the Rebels, earning two-way first-team All-Trailways Conference honors. Wodill paced Fall River/Rio defensively with 29 tackles, including 12 solo, to go along with seven tackles for loss and three sacks. Meanwhile, on offense he helped the Rebels rack up 1,122 total yards, including 716 yards and five scores on the ground.
Lucas Heyroth, sr., RB/OLB Lodi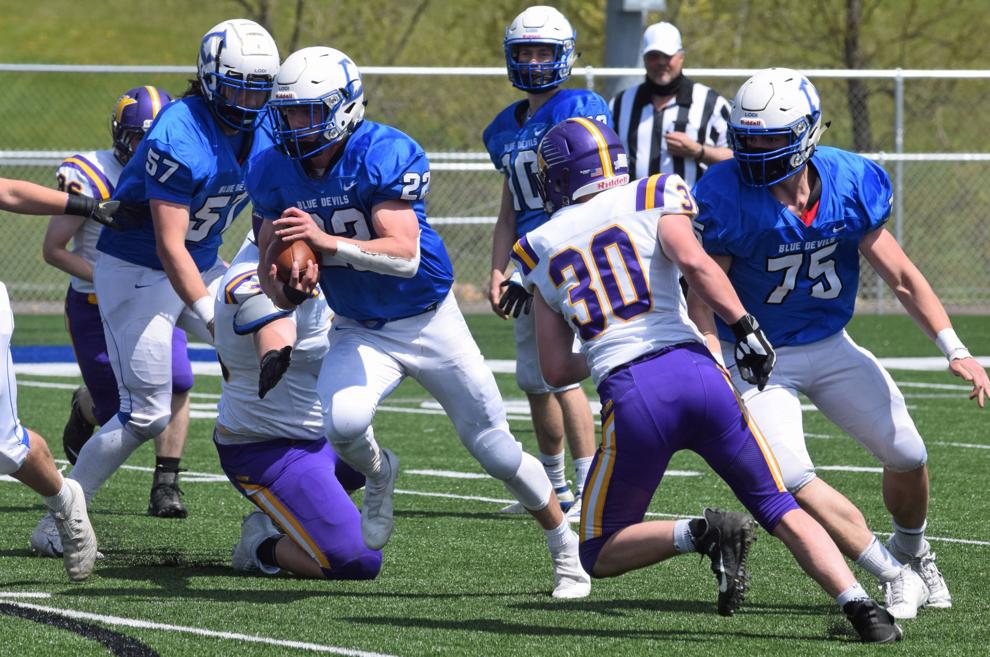 The younger brother of 2017 AP State Player of the Year Jacob Heyroth, Lucas Heyroth proved he's a lot like big brother this past spring. The 6-foot-2, 190-pound running back/outside linebacker earned two-way All-Region honors and was an honorable mention All-State pick by the Wisconsin Football Coaches Association for carrying the ball, and for good reason. Heyroth finished with 779 yards and seven scores on just 91 touches in the five-game alternate fall season, good for an average of 155.8 yards per game and 8.6 yards per attempt. On defense, he also accounted for 23 tackles (17 solo), as well as nine tackles for loss, six sacks and a forced fumble. And after taking home three gold medals from the WIAA Div. 2 state track and field meet, Heyroth will be hunting more gold this fall.
Mitchell Lane, Sr., OL/DL, Lodi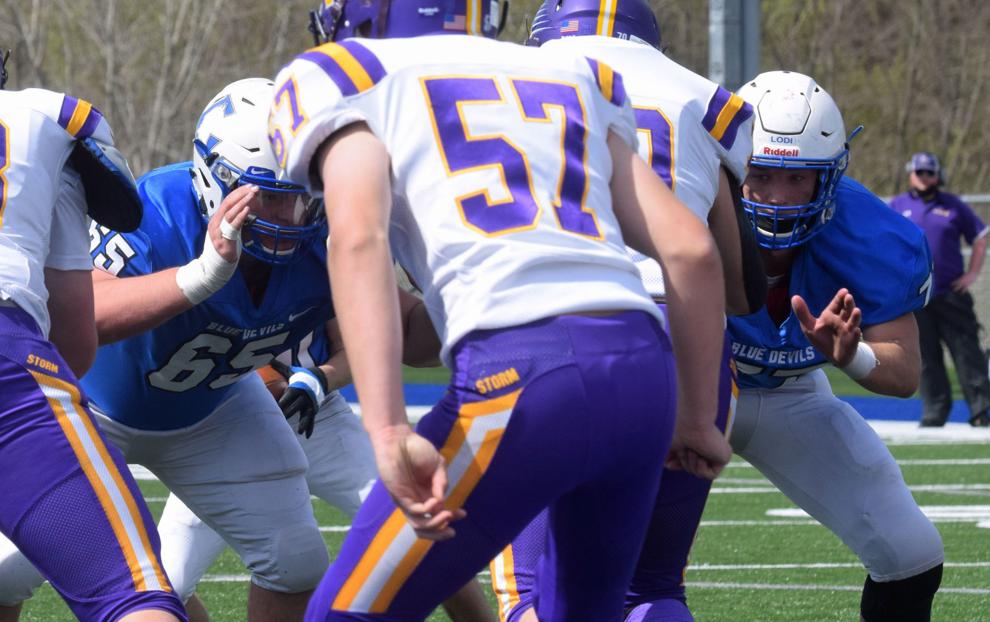 The Blue Devils offense was successful as ever this past spring piling up over 2,000 total yards and 27 touchdowns. While his name wasn't on the stat sheet much, Lane played a big hand in that success. The 6-foot-2, 285-pounder garnered Small Schools Honorable Mention All-State honors, as well as a spring All-Region pick, from the WFCA in helping pave the way for the Blue Devils.
Spenser Lehman, sr., QB, Mauston
In his first season as the starting signal caller last fall for the Golden Eagles, Lehman looked like a seasoned pro. The 5-foot-10, 140-pound righty earned first-team All-South Central Conference honors and for good reason, throwing for a league-best 1,023 yards with 14 touchdowns to just four interceptions. Lehman was extremely efficient as well, completing 74-of-106 passes for a 69.8 completion percentage while averaging 146.1 yards per game.
Mekhi Baradji, sr., RB/LB, Necedah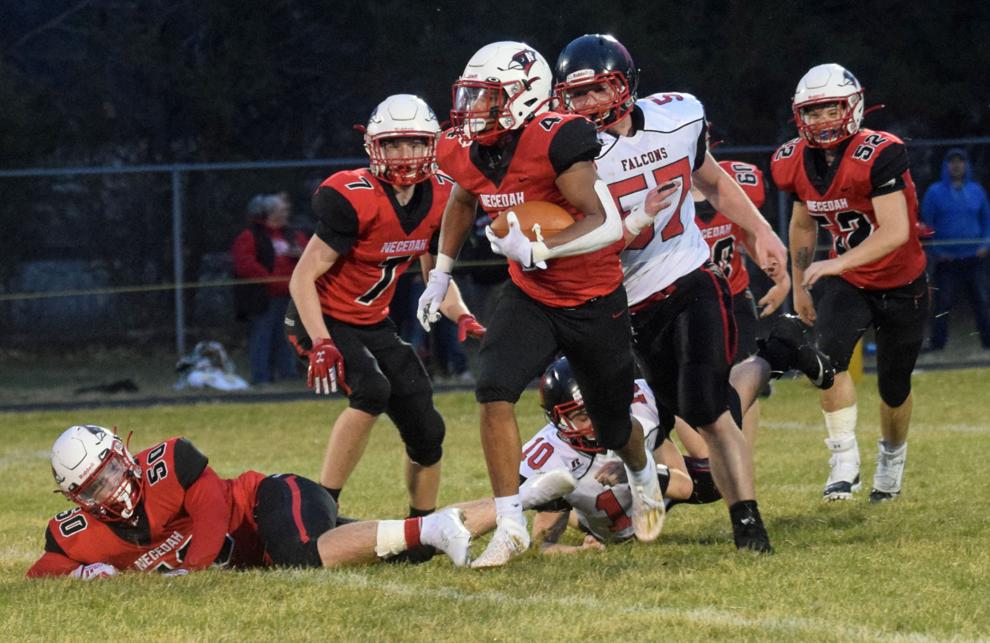 A pass-catching running back has become a prized commodity in football, and Baradji was just that for coach Chris Rice. The 5-10, 172-pounder accounted for 925 total yards in the alternate fall season season, leading the Cardinals in rushing with 695 yards and four touchdowns on 78 carries (115.8 yards per game), and receiving with 12 catches for 230 yards and another score. His success wasn't limited to the offensive side either as Baradji added 36 tackles, including 13 solo, as well as three fumble recoveries with one returned for a touchdown, an interception, a forced fumble and a tackle for loss.
Derek Lindert, sr., RB/DB/WR, Pardeeville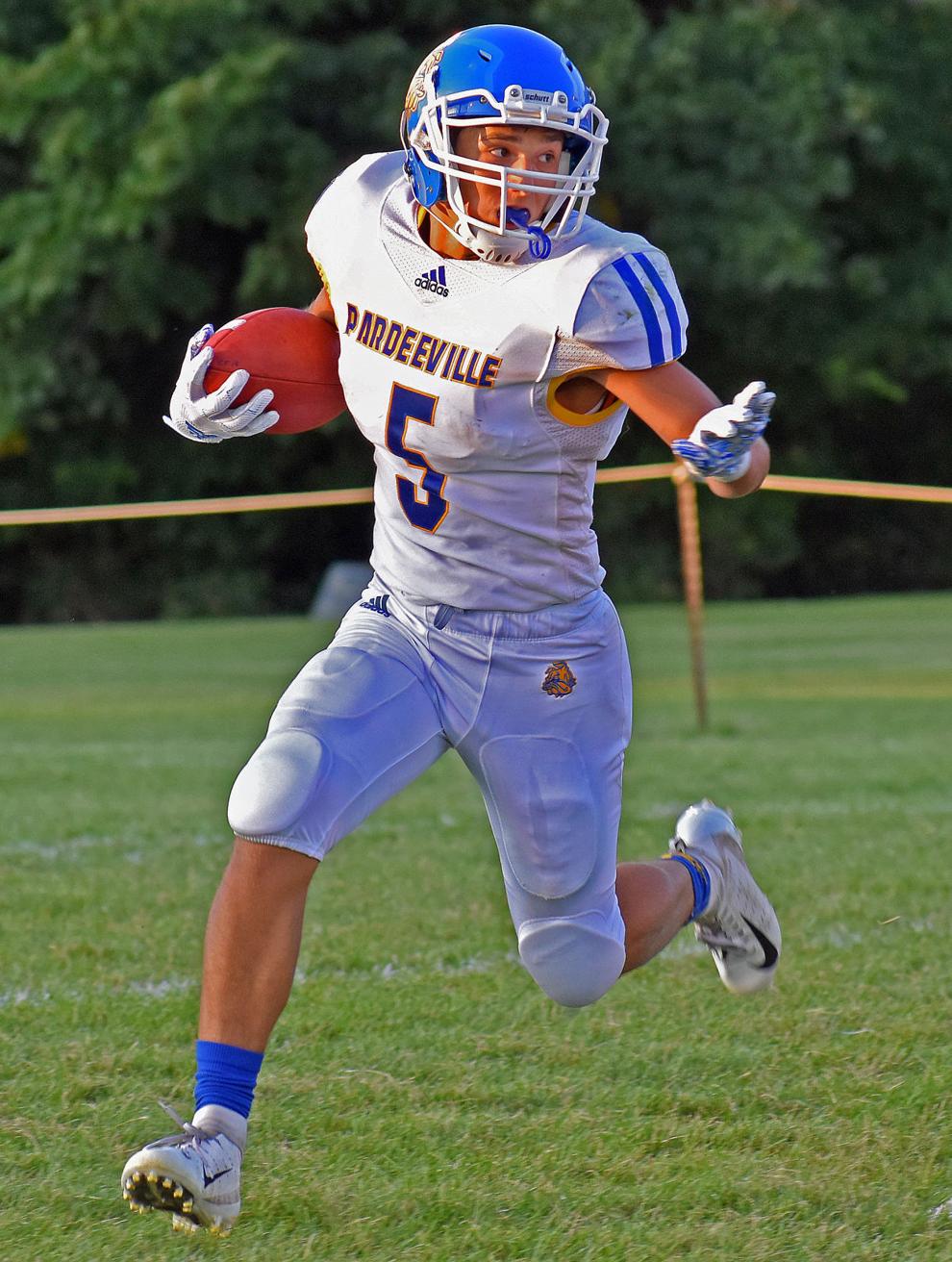 While he missed his junior season last year, opponents shouldn't sleep on Lindert this fall. The Bulldog had a phenomenal sophomore season in 2019, rushing for 1,182 yards and 14 touchdowns on 208 carries, good for 118.2 yards per game and 5.7 yards per attempt. The 6-foot, 165 pounder also had nine catches for 209 yards and another score to garner first-team All-Trailways Large Conference honors and added 61 tackles (36 solo) on defense to boot for second-team all-league recognition.
Dylan Elsing, sr., TE/LB, Poynette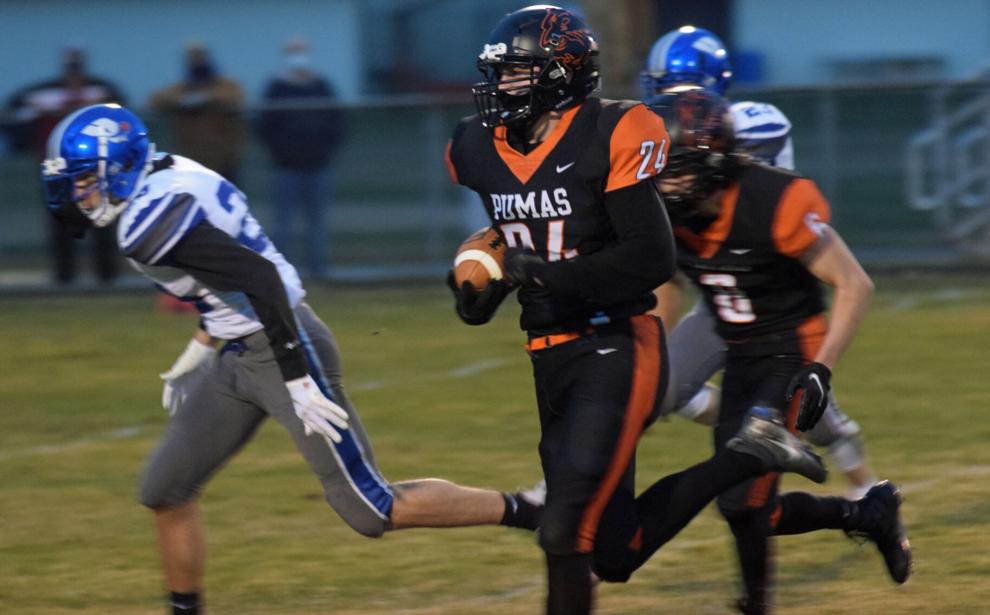 Anywhere and everywhere, anything and everything. It's an apt description of what Elsing did for the Pumas this past spring. A true jack-of-all-trades, the 6-foot-1, 190-pound tight end/linebacker was a two-way second-team All-COVID Large Conference selection after leading the Pumas in rushing and tackling, while finishing second in receiving. Elsing anchored the Poynette defense with 50 tackles (25 solo) as well as three interceptions. Offensively, he had 183 yards rushing and a touchdown on 19 carries (9.6 yards per attempt) and added 11 catches for 149 yards and a score.
Matt Getgen, sr., RB/ILB, Wisconsin Dells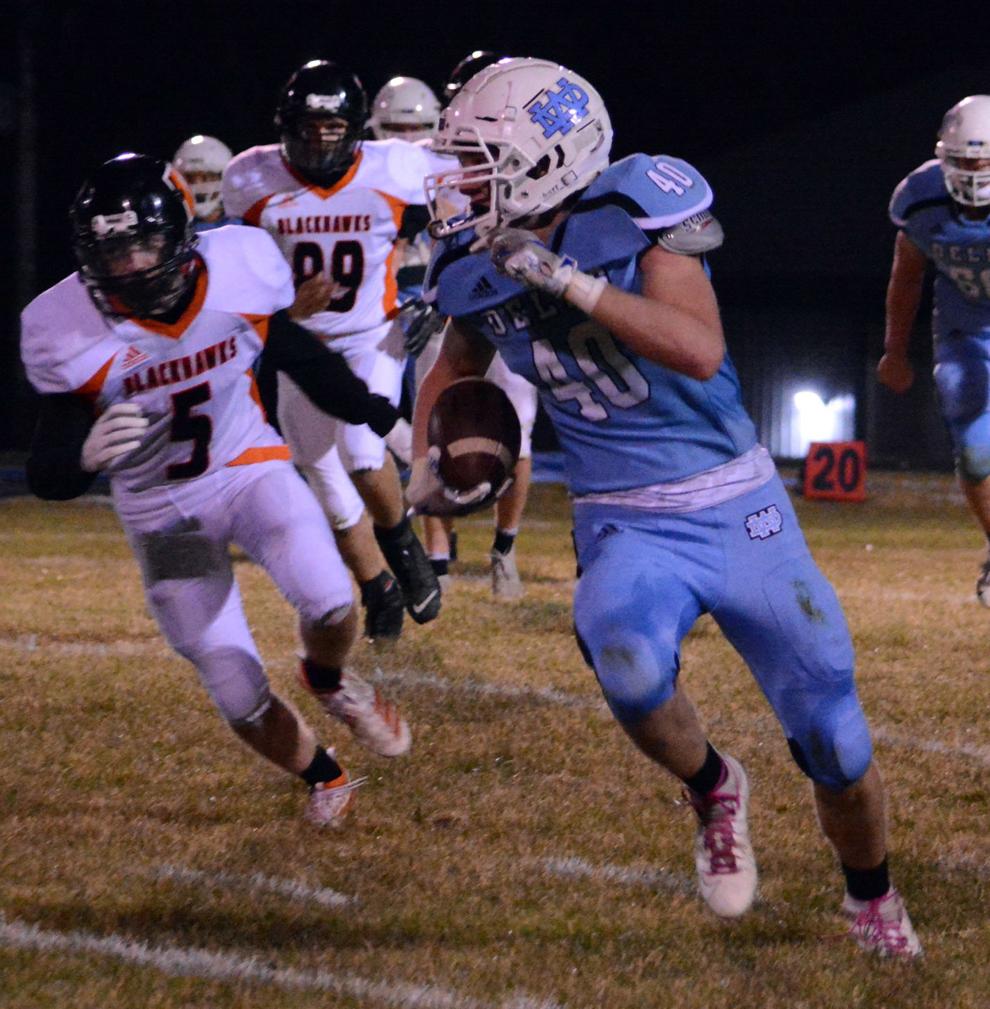 Either with the ball in his hands or hunting it on defense, Getgen was all over the field for the Chiefs last fall. A solid two-way starter, the 6-foot-2, 185-pound senior earned first-team All-South Central Conference honors at inside linebacker after tallying 33 tackles, one tackle for loss, one sack and an interception. Getgen also added 208 yards of total offense, including 128 on the ground on 26 carries, a number that should go up this season.