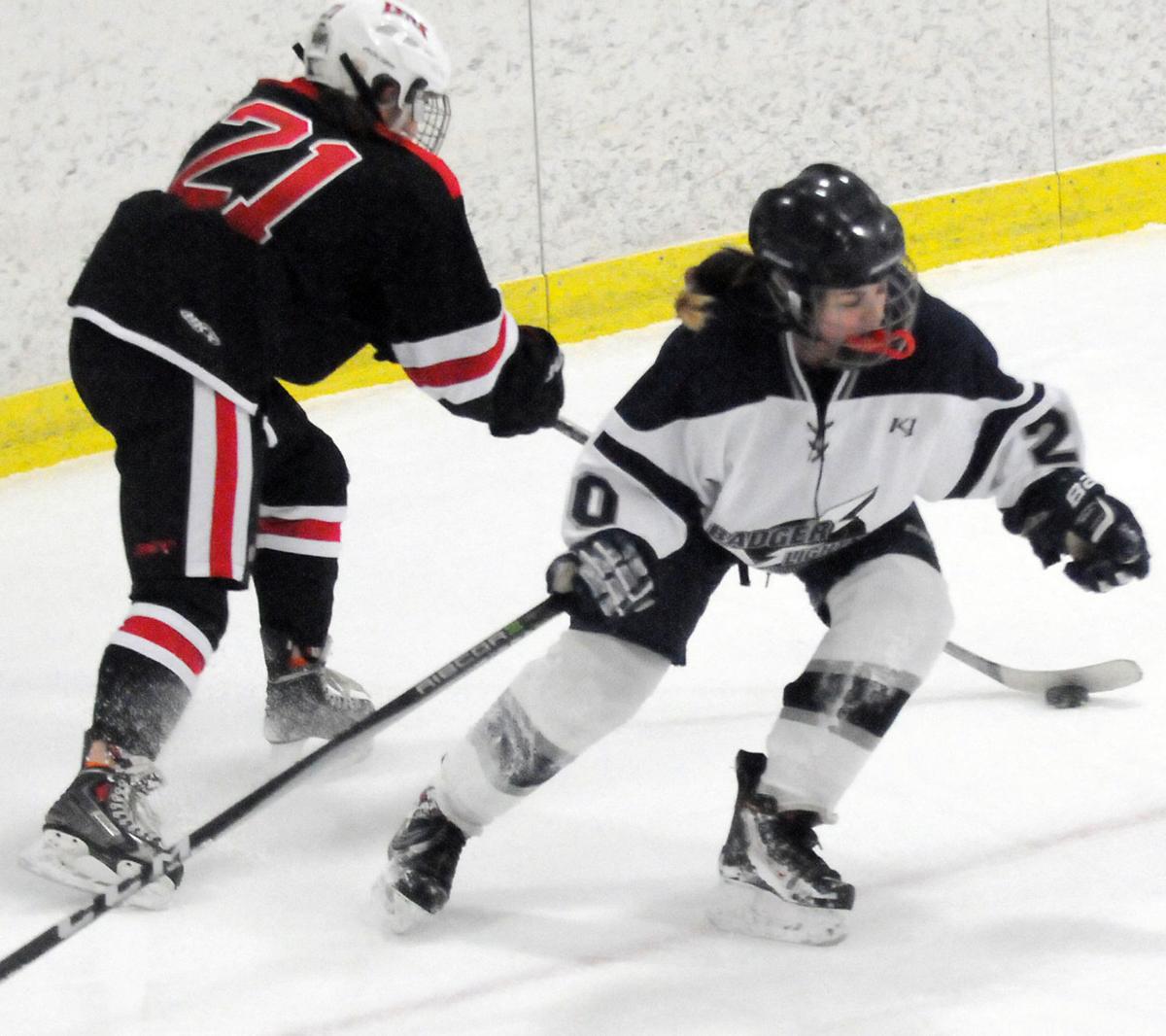 The Badger Lightning, a Baraboo-based girls hockey co-op, had no answer for Hartland Arrowhead on Tuesday night.
The Lightning gave up three goals in each period on the way to suffering a 9-0 non-conference loss at Hartland. The Warhawks (2-0) put together a methodical effort, evenly spreading out their nine goals over the 51-minute game.
Natalie Hazelton opened the scoring 6 minutes, 54 minutes into the game, while Mae Myers and Caitlyn Hodgins each added goals to give Arrowhead a 3-0 lead going into the first intermission.
The Warhawks showcased a balanced attack. Myers and Trina Povich each scored two goals, while Hazelton, Hodgins, Abi Serres, Nikki Nagel and Riley Hill each found the back of the net once. Arrowhead's Emma Tate saved all 18 shots she faced, as the Lightning were shut out for the first time. They had opened the season with a 6-3 loss at Viroqua on Nov. 22. The Lighting will open their home schedule with a tournament at the Poppy Waterman Ice Arena in Lake Delton on Friday and Saturday.
You have free articles remaining.
First period: Na. Hazelton (Serres), 6:54; Myers (Hill, McLean), 12:47 (sh); Hodgins (Serres), 14:27.
Second period: Povich (Na. Hazelton), 9:56; Myers, 11:47; Serres, 15:20 (pp).
Third period: Povich (Dwyer), 0:10; Nagel (Serres), 6:14; Hill (Serres), 13:05.
Saves: B (Elder) 21; HA (Tate) 18. Penalties-minutes: B 3-6; HA 2-4.
Follow Brock Fritz on Twitter @BrockFritz.