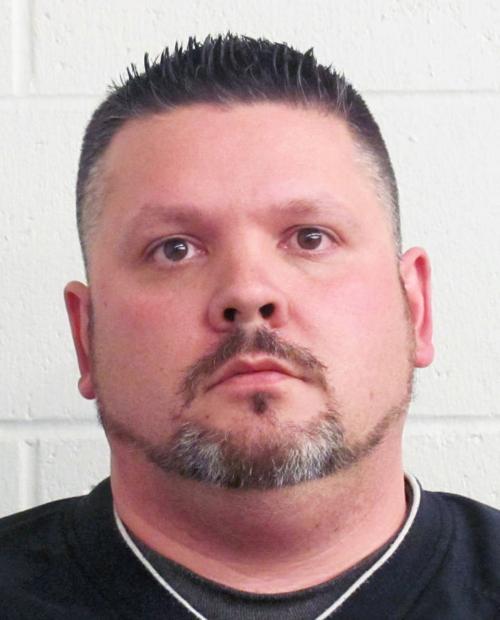 A Mauston man charged last March with sexual improprieties with a child will spend three years behind prison bars.
Michael F. Patton, 37, was sentenced Dec. 17 to 12 years and nine months in the Wisconsin prison system for the crime of incest. The sentence includes three years and nine months behind bars and nine years of extended supervision. Patton will receive credit for nine months in the Juneau County jail.
"We know that Mr. Patton was concerned only with his own perverse and unlawful sexual gratification," District Attorney Michael Solovey told circuit Judge John Roemer before sentencing.
Solovey asked Roemer for a prison sentence of 20 years, including 12 years behind bars, after praising the victim as an honest and courageous person who was owed a debt of gratitude by society.
"The courage and bravery of this child victim sends a decisive message to all of those who might hope that by their threats and intimidation, or their guile and manipulations, that they might escape discovery, judgment and just punishment," Solovey said.
Patton had also been charged with repeated sexual assault of a child, causing mental harm to a child and exposing himself to a child. Those charges were dismissed in a plea deal announced last July but read into the court record for sentencing purposes.
The incest charge carried a maximum prison sentence of 40 years.
Defense attorney Daniel Berkos told Roemer the sentence requested by Solovey was fueled by retribution, not justice.
"The justice system is not set up for retribution," Berkos said.
Berkos pointed to data showing that about one-fourth of people convicted of incest in Wisconsin in recent years received a sentence of probation or a combination of probation and a year or less in the county jail.
Patton had walked a "rough road" growing up that included suicide attempts and also being a victim of child sexual abuse, Berkos said.
"Mr. Patton is a troubled man, has been a troubled man for a lot of years for reasons that he probably doesn't know himself," Berkos said.
A pre-sentence investigation by the state Department of Corrections portrayed Patton as a solid citizen with no criminal record, an excellent work history and a good record of providing for his family. In addition, an evaluation by the state routinely given to sex offenders before sentencing to determine their likelihood of repeating the crime returned a score of zero – something Berkos said he had never seen in a long career as a defense attorney.
"I've never seen a zero on recidivism rate," Berkos said. "I've seen one or two; I've never seen a zero."
Berkos asked Roemer for a stayed prison sentence of five years behind bars and 15 years of extended supervision, replaced by a year in the county jail and probation.
Roemer said he gave credit to Patton for cooperating completely with authorities and not contesting the charges, which spared the victim and family court appearances and the need to testify. But Roemer said a sentence that did not include prison time would diminish the impact of Patton's acts on the victim and the seriousness of a "horrific" crime that violated the most important responsibility an adult can have – the care of a child.
"I simply don't understand it," Roemer said.
Patton read a prepared statement before sentencing in which he said he was "deeply sorry" for hurting his family with "incredibly stupid" acts he said did not truly represent who he is.
"It was my actions that hurt them and tore us apart," Patton said. "It was me and no one else but me."
Roemer also ordered that Patton undergo psychological and sex-offender assessment, have no contact with the victim or his family without prior consent, and, upon release from prison, obtain full-time employment that does not require contact with children under 16.