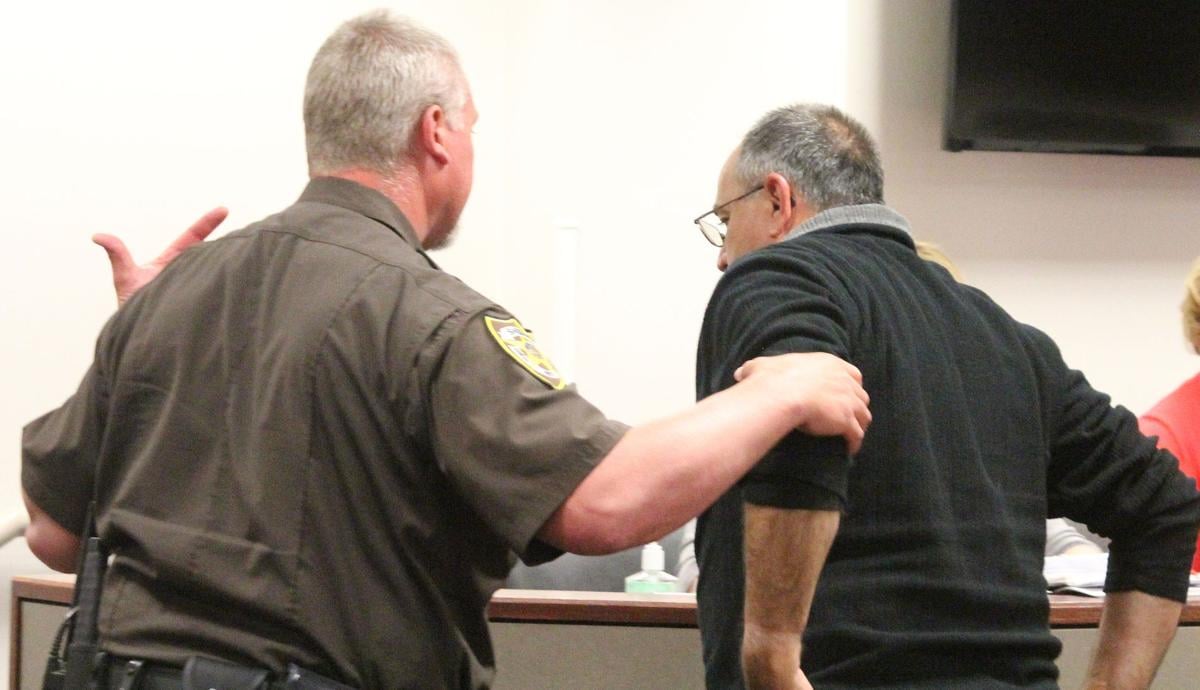 Donald Coughlin was charged with 21 counts of child sexual assault in a trial ending May 9 in Mauston.
Coughlin, 60, was convicted of 22 counts of sexual assault of the same alleged victims, in 2015, but was granted a new trial by Juneau County Judge John Roemer. Roemer ruled a juror in the first trial wasn't credible. The second jury trial began May 1 and lasted more than a week.
The jury brought in for the new trial was from Green Lake County. It took the 12-member panel just a few hours to convict Coughlin, from Lyndon Station. Attorney Dan Berkos, representing Coughlin, said his client was double charged on one of the counts. Coughlin was found not guilty of child enticement from 2008.
Coughlin put his head down and shook it slightly as the verdicts were read in. A few family members began sobbing as the guilty convictions continued to be heard. The 21 counts stem from alleged sexual contact with three boys from 1989-1994. Roemer read each count separately and asked the jury if they found Coughlin guilty as well as polled each juror individually.
After the verdict, a sentencing hearing was scheduled for Aug. 21 at 9 a.m. at the Juneau County Justice Center.
Roemer thanked the jurors for their dedication, saying "it was a long and difficult trial."
Jurors declined comment as they boarded a bus back to Green Lake County.
Prosecutor Richard Dufour requested sentencing be held this week. Dufour said one of the alleged victims lives out of state and would like to make a statement at the sentencing.
"I want to see this matter be resolved," Dufour said.
Berkos said sentencing this week would be "absurd" and said it would be "hugely unreasonable" to schedule it for the next few days.
Roemer agreed to schedule the sentencing in August, but revoked Coughlin's bond based on the severe nature of the convictions. Coughlin was taken into custody following the May 9 decision.
Berkos said there would probably be an appeal to the convictions citing a "number of issues" with the case. The longtime defense attorney also represented Coughlin in the first trial two years ago.
"It's been a long road in this case," Berkos said. "I've known Dick (Dufour) a long time and he did a very good job in presenting the facts."
Berkos felt the second trial went better than the first. He let Coughlin take the stand in his defense late last week.
"He wanted to testify; that was his decision," Berkos said. "I thought he held his own very well."
When Coughlin was convicted in 2015, it took the jury about eight hours to come to a decision.