The recent craft beer boom has left beer drinkers' heads spinning with more choices than they ever imagined.
Small, locally owned breweries and brewpubs feature a vast variety of brews offering a break from traditional labels like Miller and Budweiser. While the microbrew industry has become wildly popular during the past decade, local brewing isn't a new phenomenon.
More than a century ago, most towns in Wisconsin had a city brewery. German immigrants, pouring into the state in the mid-1800s, built breweries across Wisconsin. But, just as fast as the industry exploded, it died even quicker. Several factors contributed to the decline of brewing, with Prohibition at the top of the list.
Many of the area's original breweries didn't last more than a few years, but some were passed on through generations and built a legacy. Modern brewers hope to create their own legacy, but with so many choices, the challenge to stand out keeps them constantly fighting to stay relevant in a saturated marketplace.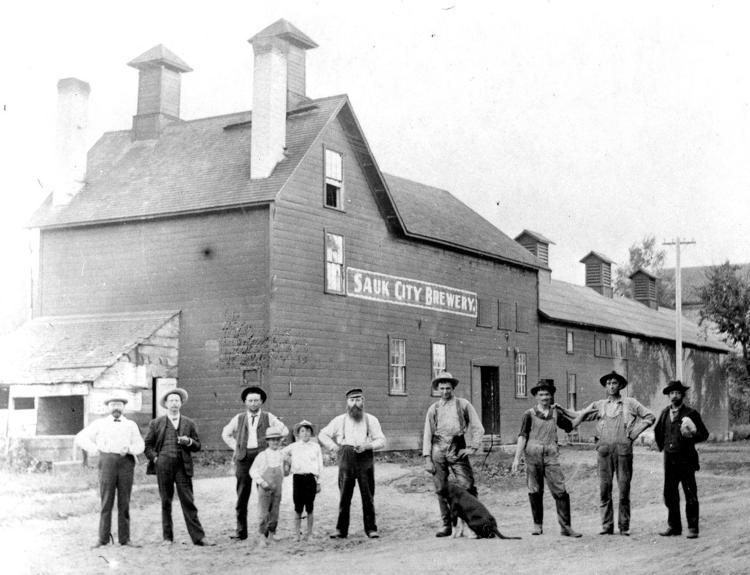 German roots
Wisconsinites can thank political upheaval in Germany during the late 1840s for the start of the state's brewery boom.
According to brewery historian Rich Rossin, riots, famine and land disputes in Germany in 1848 led many young men with business aspirations to migrate to Wisconsin, the same year the state was admitted to the union.
"The first wave of German immigrants who came over here were called "'48ers,"' Rossin said. "They spoke up against the political powers in Germany and were told to leave. In the 1850s, many German immigrants came to New York first and then eventually to Wisconsin. They used Milwaukee as a spring board into the rest of the state. Milwaukee had tons of German brewers in the 1840s and 50s. It became oversaturated.
"For most of these brewers, the plan was to come to Milwaukee, work in a brewery for a couple of years and make some money and then start their own brewery in another part of the state."
Rossin, who lives in Mauston, has penned two booklets on brewery history: "The History of the Mauston Brewery, 1858-1916" and "The History of Joseph Schorer and His Breweries in Sauk City & Elroy, Wisconsin." Rossin is currently working on another booklet detailing Eau Claire's brewery background.
With early German-American hotspots like Milwaukee and Watertown getting crowded, early beer barons traveled to other parts of the state to set up their businesses. From Columbus to Sparta, small breweries dotted the Wisconsin landscape. While many breweries in the mid-to-late 1800s didn't last more than a few years, several survived for decades and etched a place in brewery lore.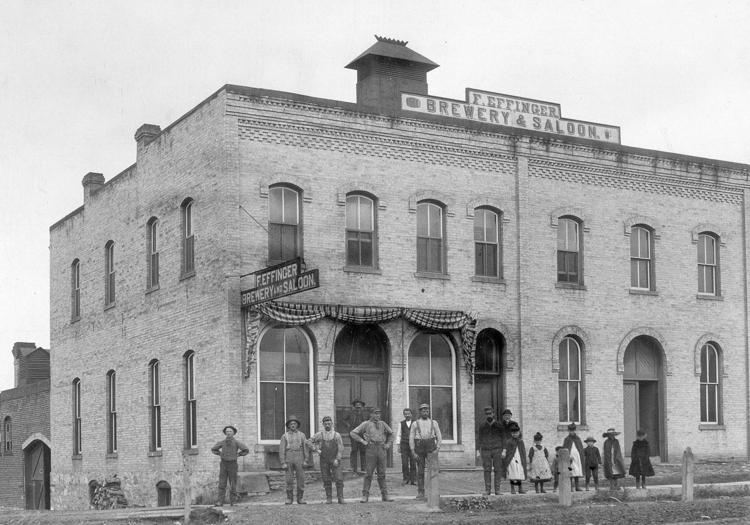 Brewing hot spots
From 1846-1900, Sauk City had five breweries. Before planting roots in Chippewa Falls, the Leinenkugel family set up shop in Sauk City in 1846. Based on Rossin's research, Mathias Leinenkugel was the first German immigrant in the area to kick off the brewery boom. Other Sauk City breweries followed, operated by Conrad Deininger, Max Stinglhammer, Schorer, and Frederick Frenzel, who also brewed in Spring Green for a decade. Deininger's brewery lasted from 1851-1926.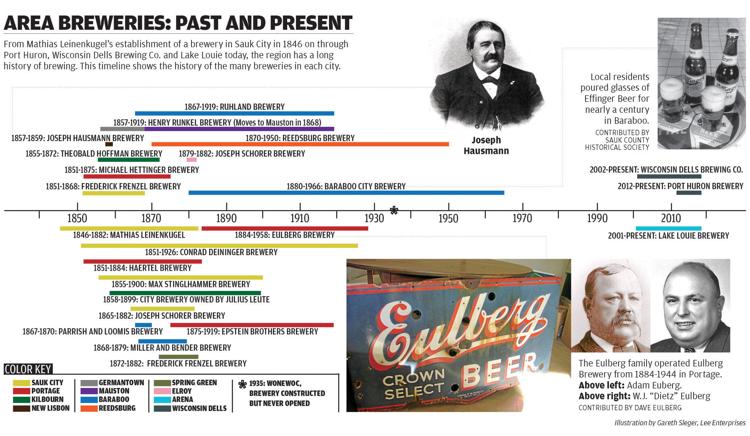 "It wasn't Yankees or New Englanders who came here and started brewing; it was nearly all Germans," Rossin said. "New Englanders might have come here to start a brewery, but they hired a German brewmaster."
In many towns, the first business was a brewery. Most of the early breweries were built in residential locations, not downtowns. That was the case in Mauston, when Henry Runkel established his business in 1868. Runkel moved his brewery from the town of Germantown, northeast of Mauston, to the city to take advantage of a better location.
"That part of Germantown, which is partially Castle Rock Lake now, was a boomtown in the 1850s," Rossin said. "But, once they established a brewery, most of them weren't stable. Partnerships came and went like crazy; some would only last two or three years."
Just up the road, in New Lisbon, the Bierbauer Brewery survived the odds, producing beer from 1857-1941. While the brewery is long gone, the Bierbauer mansion, built in 1867, still stands. Last year, the former home of beer baron Henry Bierbauer was placed on the Wisconsin State Register of Historic Places. The New Lisbon brewery was started by Joseph Hausmann, but he left the area after two years and eventually found greater brewing success in Madison.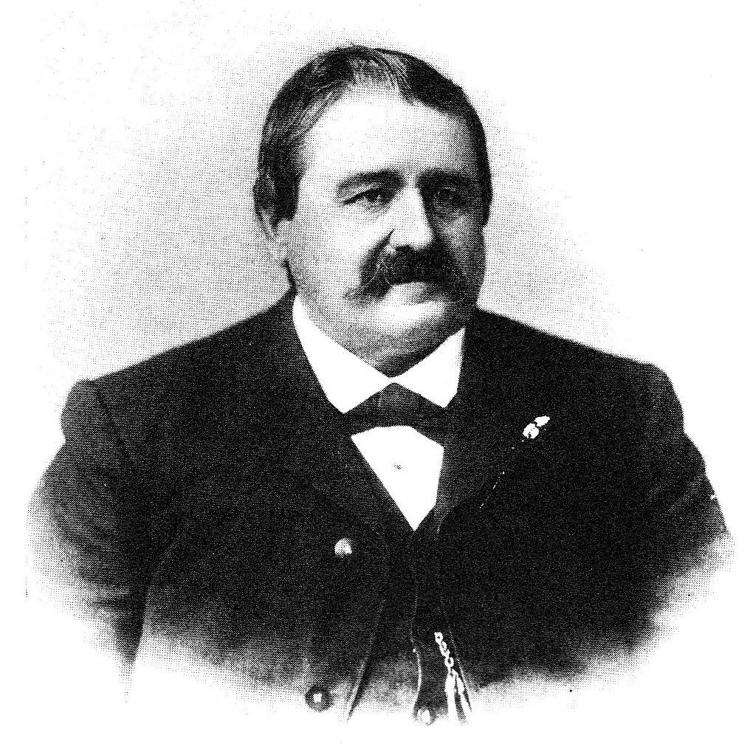 In southern Juneau County, Schorer ran a brewery in Elroy for three years in the early 1880s. For nearby Wonewoc, however, sud-filled dreams never came. A brewery was built in 1935, but due to financial problems, never opened.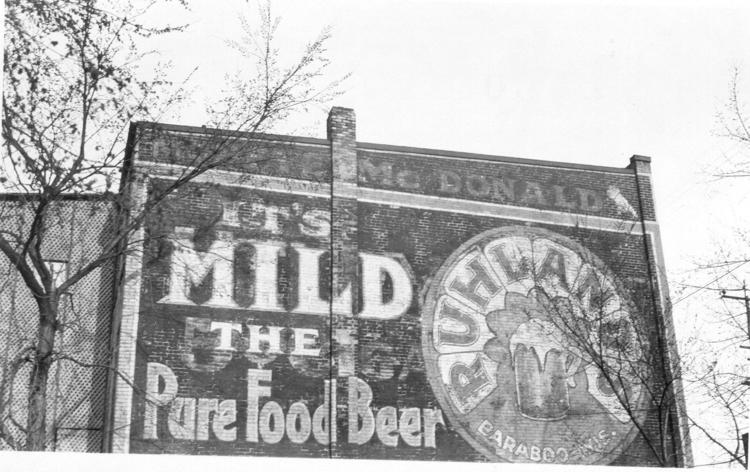 'Very local thing'
Other beer barons in the region enjoyed greater success. Reedsburg's brewery ran from 1870-1950, while Baraboo's Effinger Brewery, originally Miller & Bender, kept the kegs full from 1868-1966. The George Ruhland Brewery was the second most successful in Baraboo (1867-1919), but other breweries were established even earlier, dating back to the 1850s.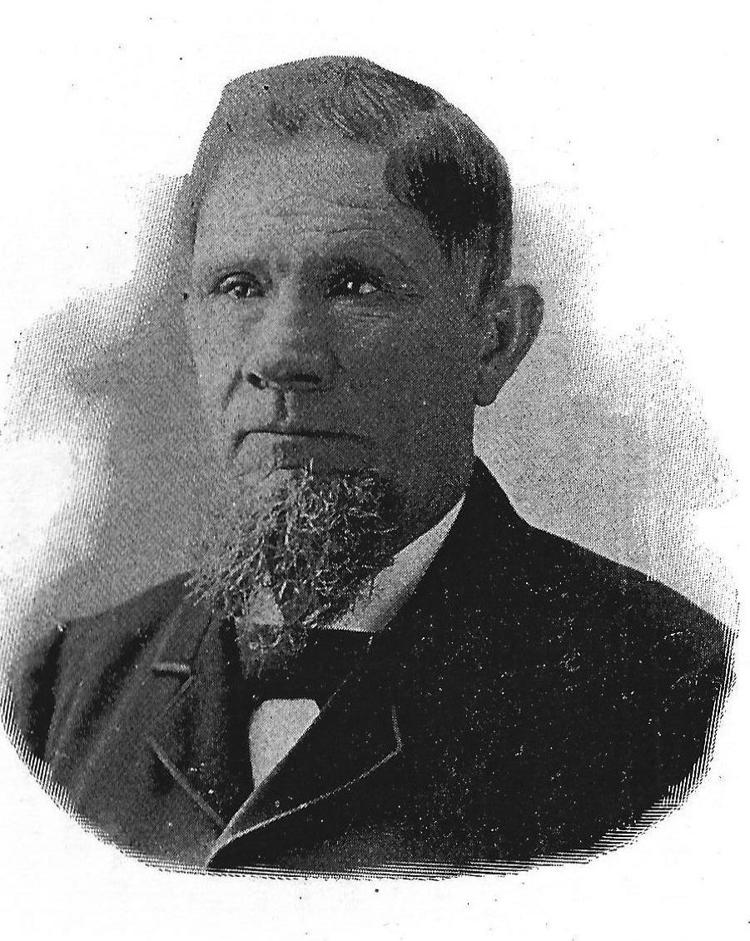 In Wisconsin Dells, formerly Kilbourn City, Thaddeus Leute's City Brewery ran for more than 40 years, and Theobald Hoffman also brewed there for almost two decades in the mid-1800s.
Portage also has a long history of beer. In 1851, Micheal Hettinger started a brewery, which became the Epstein Brothers Brewery in 1875 and, in the same year, Carl Haertel opened his business. The Haertel-owned brewery was sold to the Eulberg family in the mid-1880s and the business sustained until the last bottle was produced in 1958.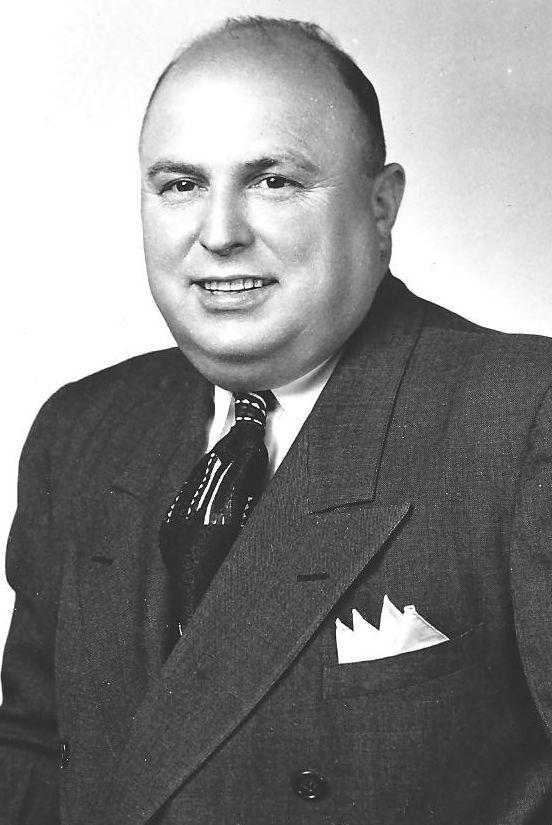 "Beer brewing was a very local thing from the 1850s to the 1880s. Eventually these guys started settling down and getting bigger. As the Milwaukee brewers became bigger, they used the train system to sell beer around the state," Rossin said. "In 1875, people could buy Best Beer, later Pabst, in downtown Wisconsin Dells. In the 1880s, even Sauk City began importing beer from Milwaukee and the German-language newspapers went crazy, 'Why are we importing beer from Milwaukee?' That's when the smaller breweries started to fade out or started condensing to become bigger."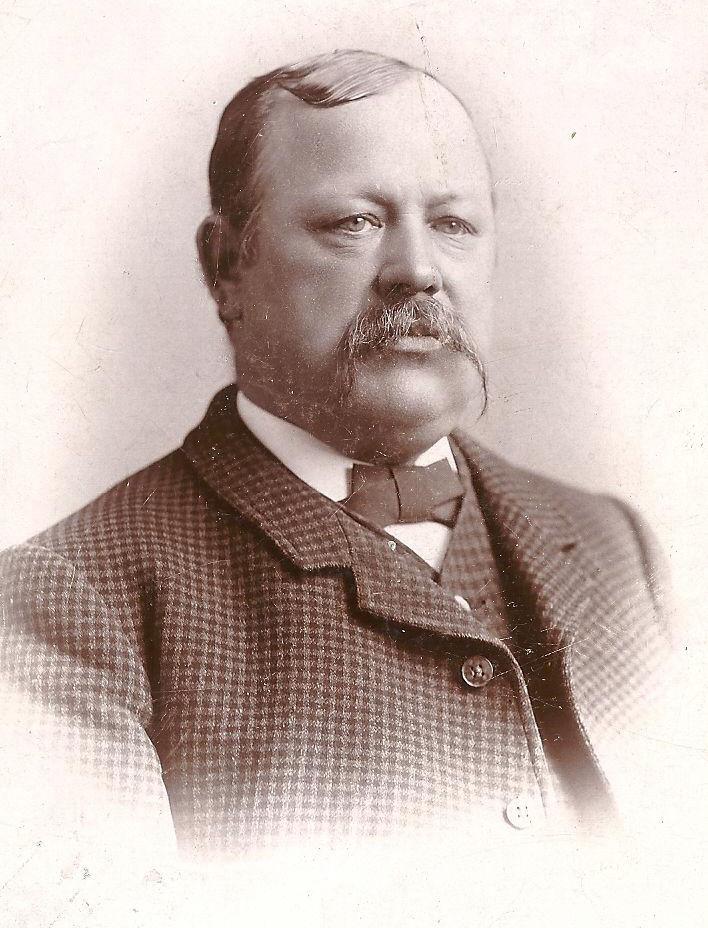 By 1900, Pabst, La Crosse, Miller and Blatz breweries built icehouses across the state to store their product. Advances in pasteurization and refrigeration also helped larger businesses. Pabst began brewing more than a million bottles a year, which spelled doom for many local brewers.
Some of the small, local breweries survived, but a new threat was on the horizon.
Prohibition crushes growth
If big breweries didn't kill small shops by the early 1900s, Prohibition, a national law banning the manufacturing and sale of alcohol from 1920-1933, wiped out most of those that remained.
Dave Eulberg's father, William "Dietz" Eulberg, ended three generations of family brewing when he sold his Portage operation in 1944. Under a new owner, the company continued brewing until 1958. Eulberg's grandfather and great-uncles closed the brewery during Prohibition, but his father re-opened it when the law was eliminated in 1933.
"When Prohibition ended, my dad became president and took over the business. He didn't like it, but he did it for the family," Eulberg said. "My dad started a men's store in 1929, so he ran both the store and the brewery until 1944. When he sold it, he said it was the best day of his life."
Prohibition caused many small breweries to either close completely or bottle other carbonated beverages, such as soda. According to Eulberg, before Prohibition there were 165 breweries in Wisconsin; when the law ended, only 88 remained. The industry changed dramatically. By the 1970s, Wisconsin had eight breweries.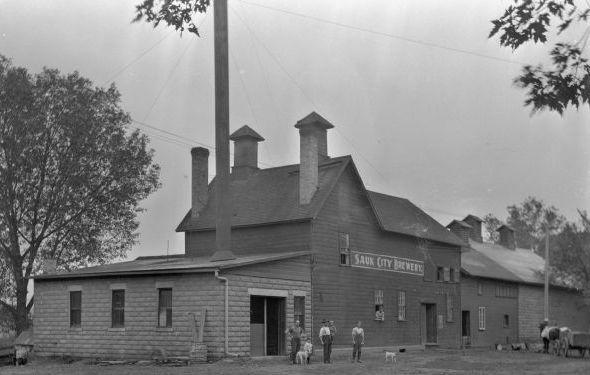 Local crackdown
Prohibition led to a rise in organized crime as white collar criminals tried to sell alcohol under the watchful gaze of the federal government. The Eulberg Brewery even tried to sneak a few suds past the feds, although local authorities turned a bloodshot eye.
"The brewery was located in downtown Portage, right across from the police station. Breweries carry a smell from the hops and all that stuff, so everybody knew what was going on," Eulberg said. "In 1931, the feds came in and arrested my great uncles. They both were sentenced to six months in a federal prison in Milwaukee, but for some reason, just one of them served."
The feds stormed in, Eliot Ness-style, cracked down on the Eulbergs and lowered Portage morale. But the incident did leave quite a story in local Prohibition lore.
"Supposedly, the feds raided the brewery and smashed the kegs. Of course, all of our rain water washes into the canal so you can guess where the beer went," Eulberg said with a laugh. "Portage smelled like beer for days and guys were crying in the streets. From what I understand, several speakeasies in Madison were short on beer for a while because they lost their supply."
Eulberg, just seven years old when his father sold the brewery, remembers very little about the business. He does recall times when he would wait patiently outside the taproom while his dad sampled the family product.
"He would say he was checking things out, but I think he had a quick beer," Eulberg said.
Besides shuttering many small breweries, Prohibition had damaging sociological effects across the nation.
"Prohibition was such a terrible thing for our country," Eulberg said. "It gave a rise to crime and gangs. Thousands of people were murdered and it was just a bad deal."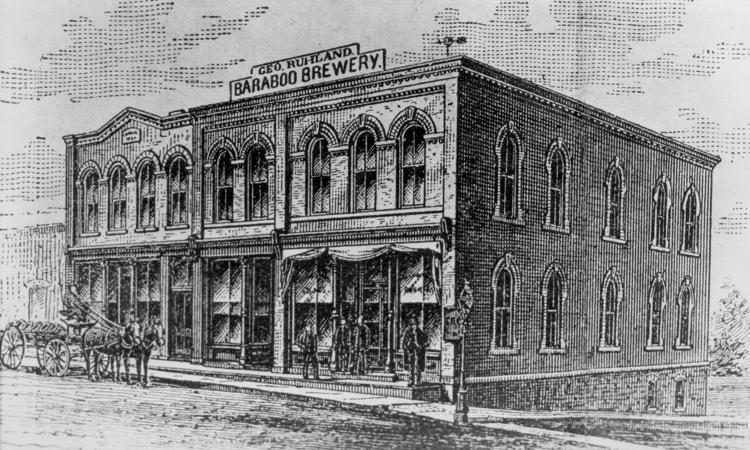 Resurgent industry
Throughout history, especially in pop culture, trends tend to repeat themselves. While it has taken several decades, the same concept has happened in the local beer industry.
In the past two decades, craft brewing has seen a major resurgence across the country. In Wisconsin, breweries in New Glarus and Middleton opened the door for small shops in Arena and Wisconsin Dells.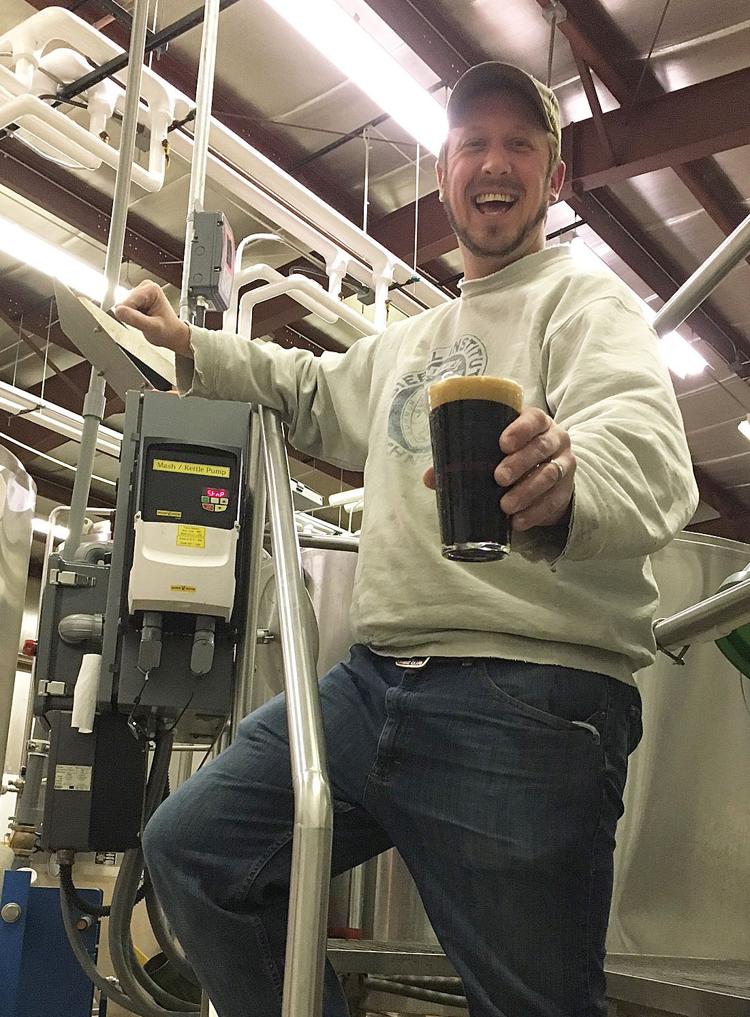 In January 2012, Columbia County finally welcomed the return of local brewing when Port Huron Brewing Co. opened in the City of Wisconsin Dells. Port Huron was the county's first commercial brewery since Portage's Eulberg Brewery closed in 1958, and the first in the city since Leute's City Brewery burned down in 1899.
Port Huron is the dream of brewmaster Tanner Brethorst, who grew up in Lodi. After earning an agricultural business management degree from UW-Madison, Brethorst studied brewing at the Siebel Institute of Technology in Chicago. The young brewer honed his trade under the tutelage of established Wisconsin brewers like Lake Louie's Tom Porter (Arena), Capital's Kirby Nelson (Middleton), and Tyranena's Rob Larson (Lake Mills.)
"I was lucky when I came up through the ranks because I got to work with three really respected brewmasters," Brethorst said. "I worked for Tom at Lake Louie for almost four years and it was my first taste of working full-time in a brewery. It was there where I was able to take all the concepts I learned in brewing school and really apply them to learn how the process of brewing really worked. Doing it five days a week was great."
After about two years of planning, Port Huron unveiled four tap beers: Honey Blonde, Alt, Hefeweizen, and Porter in early 2012.
"We started brewing our first test batches in January and then sold our first kegs in April of '12," Brethorst said. "It took a little while to get going, but it was definitely worth it."
Port Huron is planning an anniversary celebration to mark the five-year milestone in April.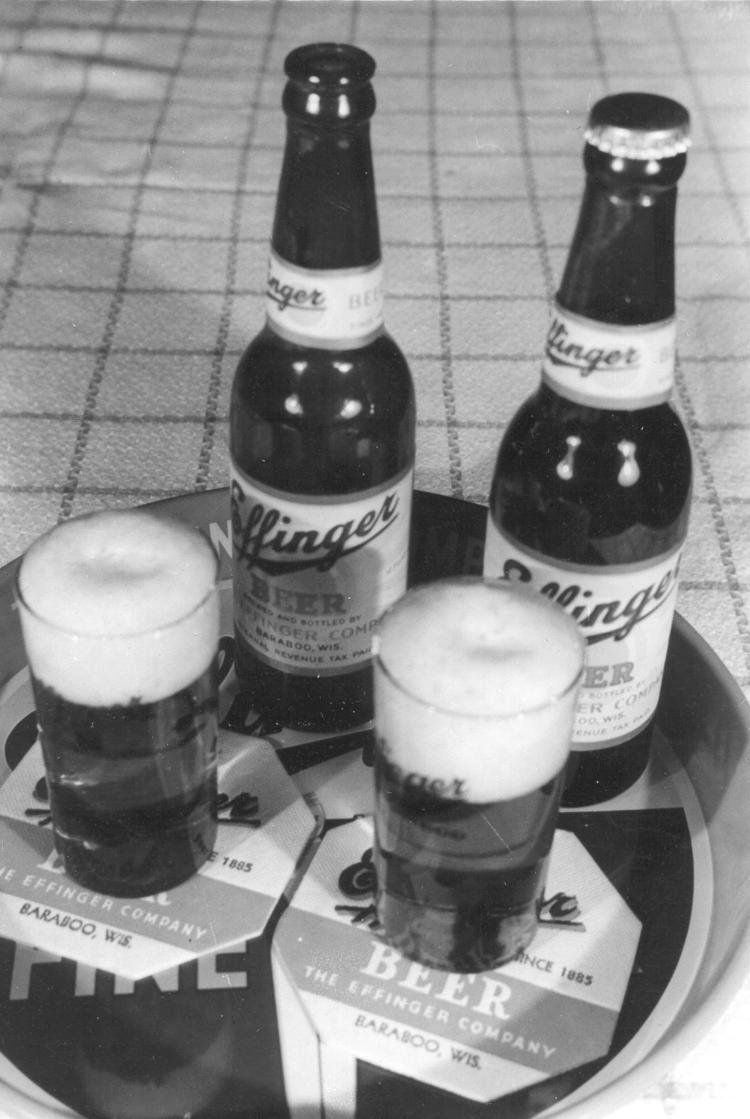 "It turns out April 15 is on a Saturday so we might throw a big party to celebrate five years of keeping the lights on," Brethorst said.
His small brewery continually faces challenges to stay competitive, which keeps him learning every day. Through the ups and downs, Port Huron continues to thrive. The brewery currently brews nine styles in a calendar year: five year-round and four seasonal brews.
"It's going really great for us and we pretty much have a flavor for everybody," Brethorst said. "Hopefully, we can maintain a steady pace of growth and I think everybody does well with that."
Unique flavor
Brethorst said beer drinkers who haven't tapped into the craft beer craze are missing out on something tasty, unique and refreshing.
"Most folks who drink craft beer will tell you there is better flavor in it," Brethorst said. "Craft breweries spend more time per barrel, paying attention to the product to make sure it's right. My porter isn't going to be the same as any other porter in the country. If you like beer, it's a fun industry to pay attention to."
After all these years, the best beer still comes from its rich German roots. Brethorst said he often takes old recipes and adds his own twist before making a new batch. For instance, the Okterberfest recipe has been around for more than 200 years and remains popular among beer drinkers.
Port Huron likely never will squeeze out Budweiser or Miller as the popular product in local beer caves, but, like many other craft beers, they have found a niche.
"The big thing is when consumers buy a six-pack of a local craft beer, they're supporting the local economy; a brewery that buys local grain, bottles, and boxes and they spend their money in the community," Brethorst said. "(The money) doesn't go to the big conglomerates."
By the 1960s, local breweries had dried up. Brethorst was proud to reignite the tradition and hopes to keep it alive for several years to come.
"We are sort of carrying the torch," Brethorst said. "We're keeping a brewery going in the Sauk and Columbia county area, so it's a very proud thing."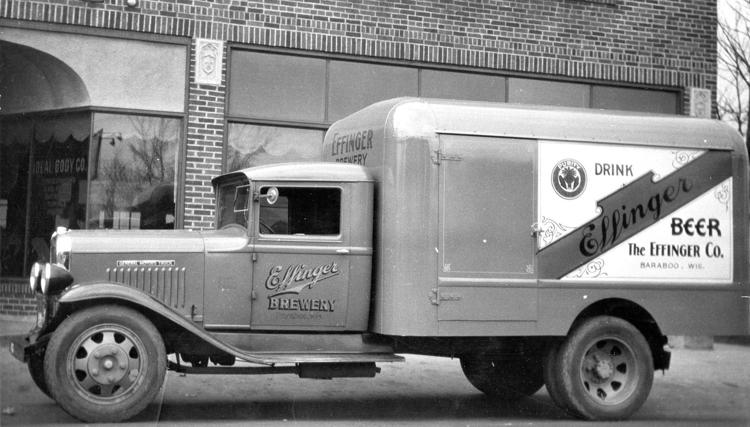 Growing competition
The resurgence of the craft beer industry has given consumers a wide variety of brews and many choices. But how many is too many?
Porter, owner and operator of the Lake Louie Brewery, believes the industry could see a decline by 2020. Porter began his brewery, named after his uncle Louie, in the early 2000s and the small business in Arena has enjoyed steady growth. It's most popular brew is Warped Scotch Ale.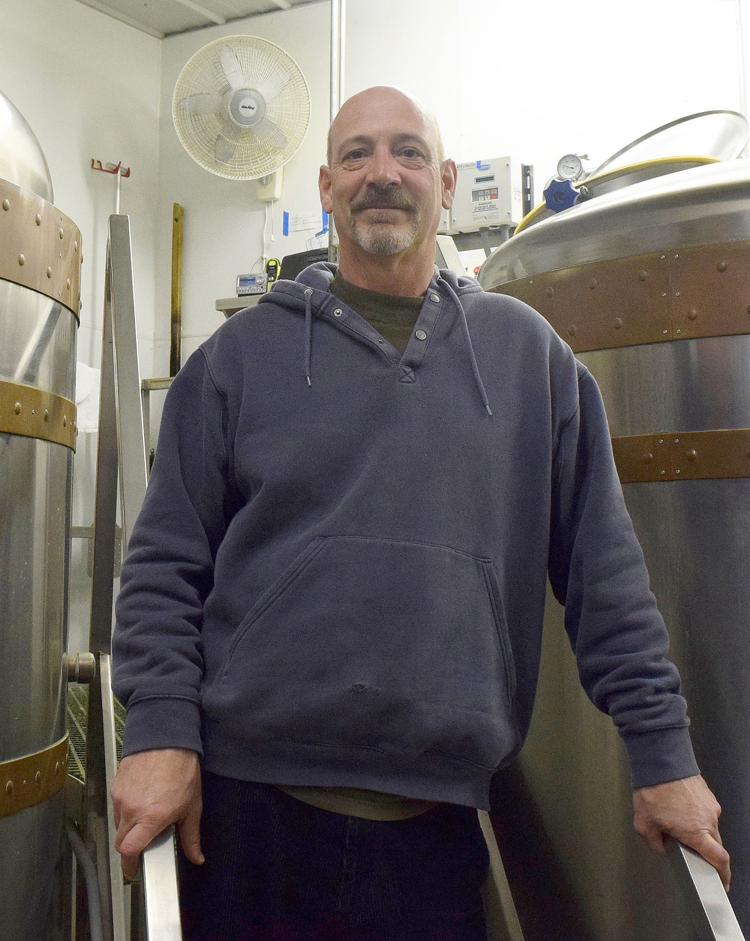 Porter thinks competition to stand out on store shelves will sink some small brewers.
"I can add and expand my brewery to produce more beer, but are stores going to pour more concrete to create more shelf space?" Porter said.
While starting his brewery 17 years ago was challenging at times, Porter said it would be more difficult to start a commercial brewery today. He said the safer route may be to open a brewpub where beer is brewed on site in small batches, offering limited taps and food that compliments the beer. Following that business model are the Corner Pub Brewery in Reedsburg, while Vintage Brewing Co., popular in Madison for years, just broke ground on a new location in Sauk City.
In recent years, several brewpubs have developed additional revenue by selling a limited amount of their beer in stores. For instance, if consumers don't want to drive to Madison to enjoy a craft beer at the Great Dane Pub, they can purchase a six-pack of its famous pilsner at Viking Liquor in Reedsburg.
Brethorst said local brewers always are thinking about the next flavor to rise above competition, whether it's a seasonal or limited release.
"Finding space on the shelf is going to become a real issue. It seems like every week there is a new brewery opening up somewhere," Brethorst said. "Hopefully we can continue to grow and expand our offerings and really be an all-around consummate brewery."
Explosive expansion
Porter thinks the craft beer revival might have hit its zenith in 2015. According to the Brewers Association, the U.S. had the most small breweries – 4,131 – since 1873 by the end of '15. That's an astonishing increase considering, in 2011, there were about 2,000 craft breweries in the U.S. In 2014, the industry held 11 percent of the market share by volume and the number is likely to grow as thousands more breweries plan to open in 2017.
"I think people are turning back to the small brewers who are giving you a different taste, a different product," Eulberg said. "You could sit someone down and have them sample a Miller Light or Coors Light and they can't tell the difference, but boy, you have someone sample a craft beer like a Port Huron Alt or an O'so Porter (Plover) and they can tell the difference because they're all very distinctive."
Porter, meanwhile, is cautiously optimistic. Craft brewers didn't reach 1 percent of total beer sales until 1994 and it took another 20 years to surpass double digits.
"I've heard that we're going to soon reach 20 percent of the market, but look how long it took to get past 10 percent," Porter said.
For Eulberg, who said he never shies away from a good beer, the key to making a high-quality brew is in the same ingredients used by 19th century brewmasters.
"Most of the old brewers used the same yeast and probably the same water, but the main difference was how they roasted the malt," he said. "There were also a lot of different hop varieties back then and apparently there are still some wild hops growing in Columbia County."