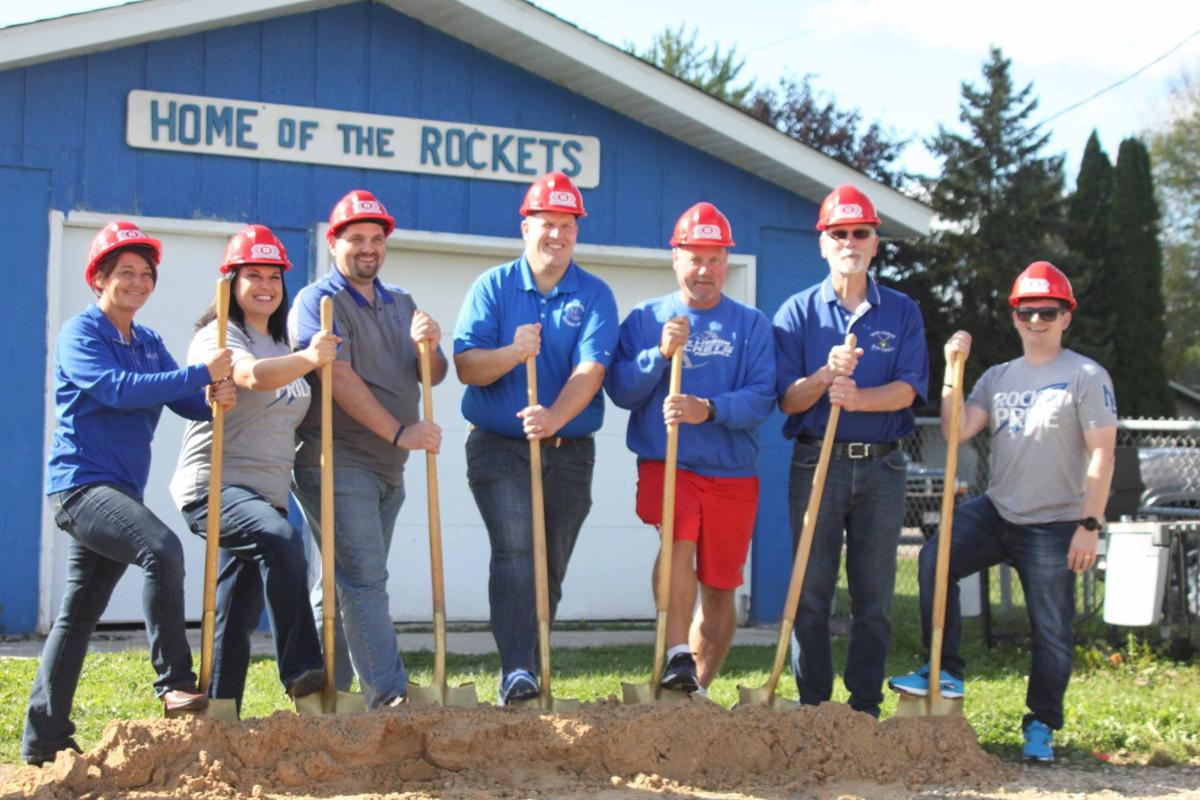 Phase one of New Lisbon's new athletic facility has officially began.
Members of New Lisbon's Educational Foundation, athletic booster club, administration and coaching staff were present at the ground breaking ceremony to mark the start of building its new athletic complex Sept. 29 at New Lisbon High School. Brickl Bros., a construction company based out of West Salem and will be constructing the new facility, was also present at the ceremony.
Phase one of the project includes building an entryway to the athletic field, along with a ticket booth, restrooms and concession stand.
Superintendent Dennis Birr said to get the project underway is both a "relief" and "exciting" at the same time.
"We've raised a significant amount of money from people donating and people doing fundraisers for us and now we can start putting their money to work and that their efforts were worthwhile they are valuable and we are going to get something done now," Birr said.
So far, $236,556 have been raised from fundraisers and donations to complete the first phase of the project.
"It's just an upgrade," Birr said. "It's going to be so nice for our kids. It's so nice for our community for the fans who come to games."
Birr said the school district hopes to begin the actual process of constructing the new facility Oct. 9.
"That week of the ninth or maybe the 16th we'll actually be watching something permanent be built," Birr said.
With phase one underway, Birr hopes for it to act as a springboard for phase two of the project for people to see the project is moving forward.
"I'm hoping this is a springboard for people to help us continue rising money or donations and they see this project is going forward," Birr said. "I'd like to think by next spring we'd have enough money to say okay softball fields that comes next."
Birr said Phase Two of the project, which will be constructing the softball field and new track, will begin once the district raises enough money for the softball field.
"As soon as there's enough money for the softball field that will come next because the softball field overlaps the football field and you can't build a football field with a track around it because the softball field is in the way," Birr said. "So we need to get a new softball field built and then as money is available, whatever timeline that is, then we can start building a football field with a track."
Contact Erica Dynes at 608-393-5346 or on Twitter @EDynesSports.