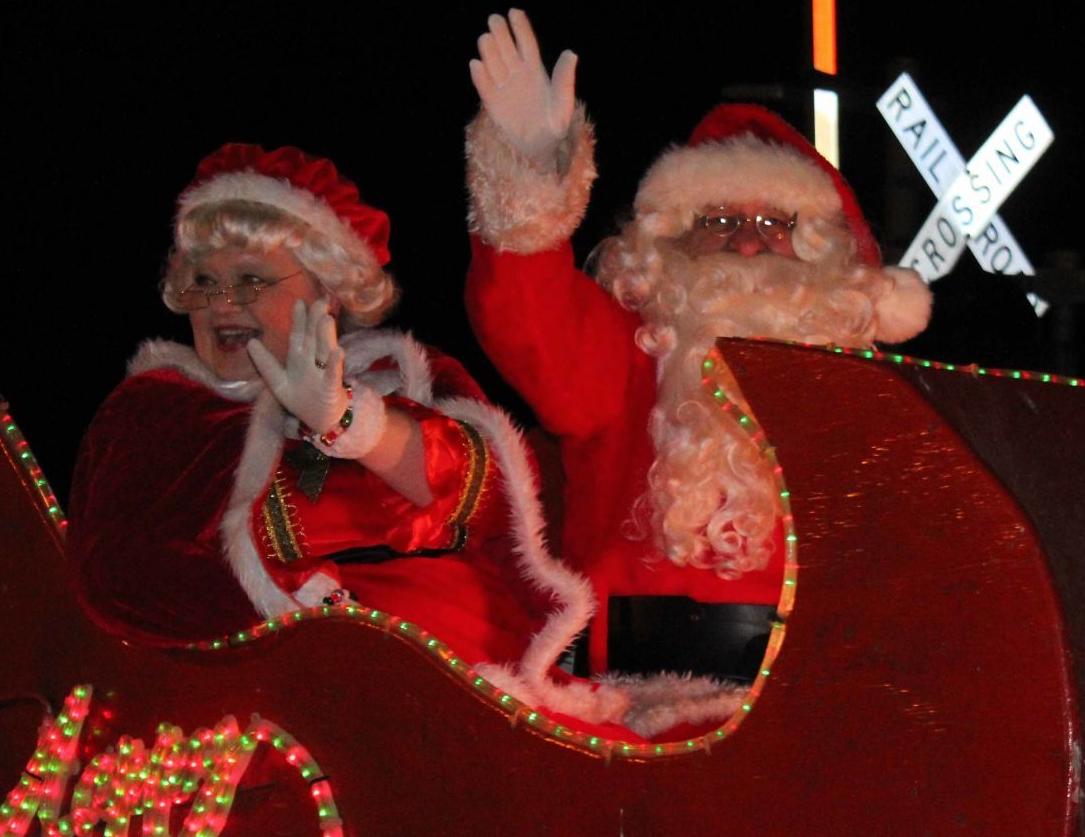 The Mauston holiday parade is back in Mauston with a new sponsor and theme for 2021.
The parade will begin at 7 p.m. Dec. 3 and start at the Mauston High School parking lot at 800 Grayside Ave., Mauston. Participants will then head down Grayside Avenue before turning onto Division Street, then following Division Street to La Crosse Street before ending at the Kastner Lot.
In previous years the parade route was secured with barricades and a police presences at intersections, and police vehicles both led and followed the parade. Confirmation of security plans from Mauston Police Chief Mike Zilisch for the parade were unavailable prior to publication, but parade organizer Tabitha Lueneburg said the parade will have police support and first responders on scene and participating in the parade.
This year's parade is sponsored by Lilies N Grace Boutique and the theme is Christmas in Toyland, which Lueneburg said is a theme that is "playful and great for people of all ages to enjoy." Visitors can expect toy-theme decorations and costumes on parade participants as they aim to bring some joy to the beginning of the holiday season.
"I'm so excited to be planning the holiday parade this year and being able to give and provide to some great local charities," said organizer and Lilies N Grace owner Lueneburg. "I would love to make this year's parade the biggest and best."
During and after the parade Lilies N Grace will offer free hot cocoa to warm up those watching the parade on what is expected to be a chilly night, with weather at the start of the parade at or below freezing.
Although visitors can watch the parade for free, those wishing to get into the holiday spirit by giving back can donate to the Mauston Food Pantry and Toys for Joy. Drop locations for Toys for Joy include the Mauston City Hall and the Hatch Public Library for new gifts and toys. Check donations are also accepted payable to Toys for Joy, PO Box 346, Mauston.
Although children will get their chance to see Santa Clause during the Holiday Parade, Lilies N Grace is offering those wishing for some one on one time with Father Christmas an early opportunity with a visit from Santa from 10 a.m. to 2 p.m. Nov. 27 at Lilies N Grace Boutique, located at 143 Division St., Mauston. Lueneburg said during the event the elves will have additional kids' activities.
Registration to participate in the parade, whether for groups, floats or individuals, is open until Nov. 30. For more information on the parade or to participate, contact Tabitha Lueneburg of Lilies N Grace Boutique at 608-393-6552 or tabithal@greaterinsurance.com.
Reach Christopher Jardine on Twitter @ChrisJJardine or contact him at 608-432-6591.