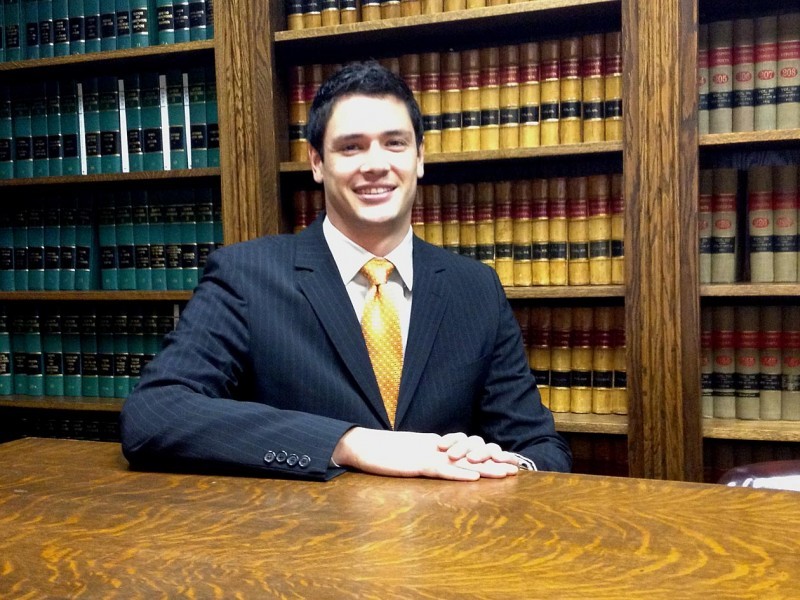 Mauston's newest attorney has a familiar surname.
Peter J. Curran, 26, joined the law firm of Curran, Hollenbeck & Orton on Sept. 4.
"I was first interested in becoming an attorney when I was 8," Curran said. "It was either that or I wanted to own a bait shop."
William Curran, Peter Curran's father, is a name partner at the firm where the late Thomas J. Curran, Peter Curran's grandfather, also practiced law.
The firm operates from offices in Mauston and Wisconsin Dells.
Peter Curran, who lives in Lake Delton, graduated in May from the Marquette University Law School, where he made the Dean's List and won an award for achieving top grades in advanced civil litigation coursework.
Curran is looking forward to beginning his law practice.
"It is a good profession where I will have an opportunity to help people at a time when they need help the most," Curran said.
Curran attended St. Patrick School in Mauston, is a 2005 graduate of Mauston High School and a 2009 graduate of the Carroll School of Management at Boston College.
"I also played football at Boston College in 2006 as a wide receiver," Curran said.
During summer breaks, Curran returned to work in Wisconsin Dells at the "Ducks," the amphibious vehicles that have been a mainstay of the tourism business there for more than 50 years.
One of the jobs Curran held while in law school was at the Milwaukee County Office of Corporation Counsel, where he handled involuntary commitment cases, public employment issues and others.
Curran also dealt with medical malpractice defense and insurance defense while at the Milwaukee law firm of Gutglass, Erickson, Bonville & Larson.
As for returning to his hometown, Curran said he is excited to renew area contacts. He also plans to fish and hunt in his favorite spots and find some new ones.