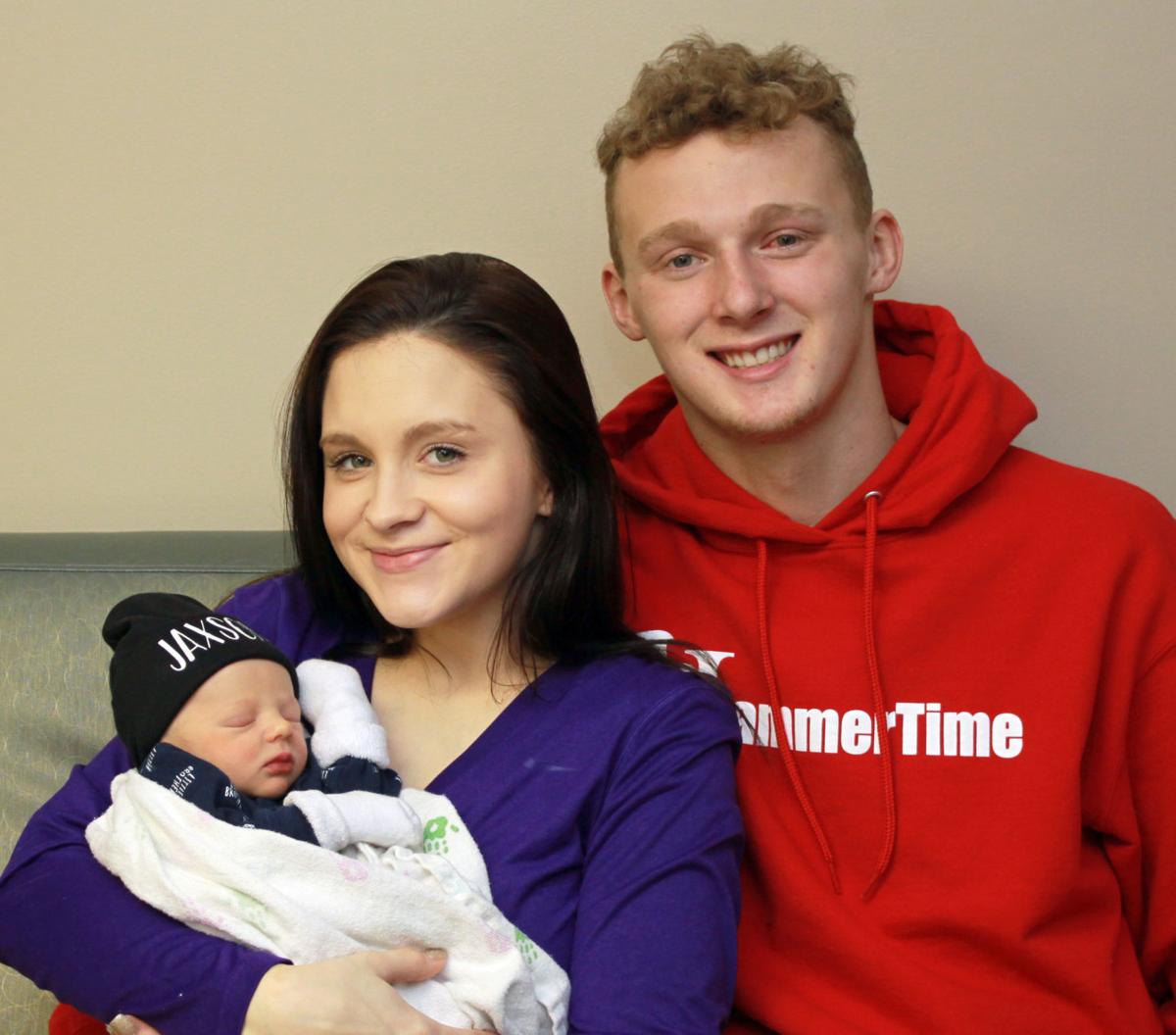 Emily Veatch and Quincy Hahn were initially hoping for one of the last babies of 2019.
"I actually didn't want a January baby, I wanted a December baby, but it made it a cool situation with it being the 2020 baby," said Veatch. "It's just a cool memory now, it makes it special."
On Jan. 2, Veatch and Hahn welcomed Jaxson Lucas Hahn as the first Juneau County baby of the new decade, with the help of Dr. Cassondra Kovach and the Mile Bluff Medical Center staff. He weighed 6 pounds, 13 ounces, and measured 19.5 inches long.
Veatch and Hahn, a couple from Reedsburg, were not expecting to have the first baby of 2020. Their due date was originally Jan. 5. Instead, Veatch and Hahn ended up at the hospital Jan. 1 at about 9 p.m., delivered the baby Jan. 2, and were back home in Reedsburg by Jan. 3.
"The baby is doing great, we went to a doctor's appointment and he's back up to his birth weight, so we're doing great," Veatch said.
You have free articles remaining.
The couple, who got engaged Oct. 13, found out during the ninth week of pregnancy they were having a boy.
"We couldn't agree on a name, (Quincy Hahn) wanted the name Kyler and I hate that name, so Jaxson was the only name we could agree on," Veatch said. "And it couldn't be Jackson, because I didn't want people to call him Jack, so it had to have an X."
Luckily for the family, deciding on a middle name was easier. Lucas is also Quincy Hahn's middle name.
Jaxson Hahn is welcomed at home by two siblings, a two-year-old sister and three-year-old brother, who Veatch said are doing well with the new addition to the family.
As Mile Bluff's first baby of 2020, Jaxson Hahn received a VISA gift card from the medical center, a $25 savings account from the Bank of Mauston, a gift certificate for his first prescription from Mile Bluff's Phillips Pharmacy, a one-year subscription to the Juneau County Star Times, and a certificate naming him the first baby of 2020 at the facility.
"He's a great baby… I think it's really cool, it's something we'll remember forever and I can put in his memory book," Veatch said. "And Dr. Kovach was wonderful, and the Mauston clinic, I love everyone in there."
Reach Christopher Jardine on Twitter @ChrisJJardine or contact him at 608-432-6591.