IN DEPTH: Baraboo River project unveils its potential
For many who live in Juneau and Sauk Counties, the Baraboo River has been a beautiful, albeit not always used natural asset to the area.
Community groups and municipalities in the Baraboo River corridor are working to remedy that and help the river realize it's natural and economic potential.
The Baraboo River Project began as a means to transform the corridor, and the municipalities along it, into a tourist attraction by providing boat access points along the banks, lure travelers from other areas, and even establish smart phone compatibility for stops along the way.
The fundraising group Friends of the Baraboo River was established to ensure the realization of the corridor's potential.
The first phase of the project focused on the stretch of the Baraboo River between Baraboo and North Freedom. But future phases will not be limited to Sauk County. Elroy, Wonewoc and Union Center brought Juneau County into the project by contributing $5,000 each.
North Freedom and West Baraboo built accessible launches for canoes or kayaks. West Baraboo's, even was motorized, though the launch was damaged in spring 2018 floods and removed. The village plans to relaunch the dock in the future.
Nearby bike trails also will see development. In the long term, the trail could connect to Dane County trails and the 400 State Trail running through Reedsburg and the Elroy-Sparta Trail.
Nearly $800,000 has been raised for the project, with a $100,000 donation from the Ho-Chunk Nation for the Great Sauk State Trail to connect the Sauk Prairie area to Devil's Lake State Park.
National designation
Once completed, supporters hope to see it designated a National Water Trail by the National Park system. If it earns the designation, the 120-mile river would become the longest restored free-flowing river National Water Trail in the country.
Juneau County Board Member Ray Feldman is a vocal supporter of the Baraboo River Project.
"As a part of economic development for Juneau County, I feel it's real advantageous to partner with a bigger county, a richer county, and one with a lot more resources" Feldman said. "And get the benefits hopefully of the spillover traffic of what gets developed along the corridor."
The potential extra traffic could be a boon to businesses already attracting out-of-towners like Kelley's Woodfired Bistro and Beyond Boundaries Canoe, Kayak, and Bike Rentals. It could also double as an Airbnb destination.
Fred Lochner is a Senior Development Specialist for MSA, the engineering firm helping make the dream a reality.
Lochner said revitalizing the corridor could offer more than an economic boost for the area by also bringing a demographic one.
"In the big picture, what we've seen is an urban migration over several decades," Lochner said. "Only 14 percent of the US population now lives in rural communities of less than 250,000."
But municipalities with aging communities like La Valle, Wonewoc, Elroy, Union Center and others may have an easier time attracting younger people to visit and even stay long term.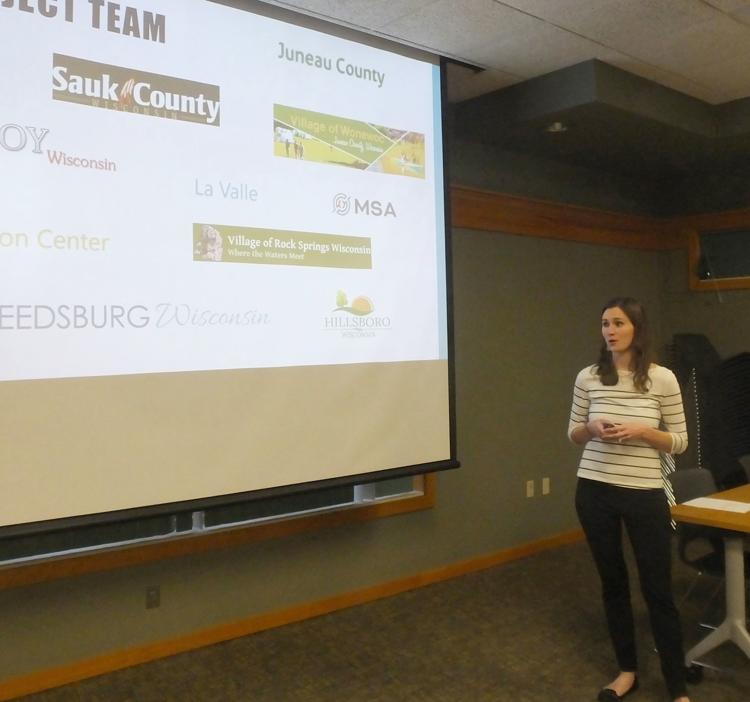 "It was identified there was more than 20 million people living in urban centers within 225 miles of the Baraboo River corridor," Lochner said. "That's a huge population to possibly attract from."
Linking to Devil's Lake State Park through the bike trail taps into another burgeoning market of travelers.
"Already, almost 3 million people were coming to Devil's Lake State Park which was already in the Baraboo River Corridor," Lochner said. "Imagine if you've got people that come to Devil's Lake State Park to enjoy the lake and to hike, and now you can invite them to spend one of their days going up the river and paddling down the river."
Tourism boost
For state Rep. Ed Brooks, making the Juneau and Sauk County areas an appealing destination for tourists and young families has been a priority.
"It's a matter of evaluating all the assets you have and certainly the Baraboo River is one of the assets that's underdeveloped at this point in time," Brooks said. "I think it serves a number of purposes… This would kind of compliment some of the other things we already have."
Zach Dahl is a member of the demographic most eagerly anticipated by the Baraboo River Project. Dahl is the chairman of the Sauk Prairie Young Connection, a group designed to offer a sense of community to young professionals, some of whom are not originally from the area where they now live.
Dahl sees the project as something people of all ages can love and enjoy.
"I think the outdoors definitely appeals to any population," Dahl said. "I think having a safe pathway, one that not only young people can travel on but also older people can travel on and feel safe, I think that's a pretty big deal."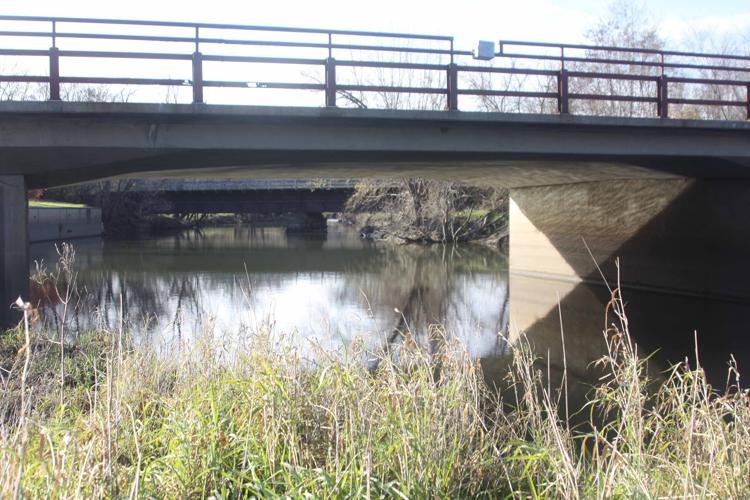 To see how cultivating a river's potential can uplift the communities along its banks, Feldman said residents don't have too look far.
"If you just look at the Kickapoo River, that's just next door, it's just the next valley over, and for the last 30 years that's gotten more and more developed as far as business goes," Feldman said. "And they sure did have the damage from this last August and September floods, there's no doubt about it. But they're rebounding pretty well… it's an example of how the communities can live with it and learn to handle it and bounce back after the floods."
Feldman envisions the completed Baraboo River as something with a myriad of activities to offer.
"I would think it would be something that could be advertised for the whole family," Feldman said. "If dad wanted to go golfing in the morning at Union Center, maybe he could drop off the teenagers or 20-somethings in Elroy and mom might want to go on the bike trail and the teenagers could go down the Baraboo River."
The section of the river between Union Center and Wonewoc includes a 150-sandstone cliff dubbed the Third Castle regarded in American Indian legends to have been home to Winnebago Indians. The river bank across from the Third Castle is available for picnics and relaxation.
Places like this won't require passersby to have prior knowledge of their significance anymore.
"There will be electronic spots that will ping on your phone and tell you about the historical significance of the area," Feldman said. "Also, those same pings and locator markings along the bike trail and river trail will be helpful for first responders."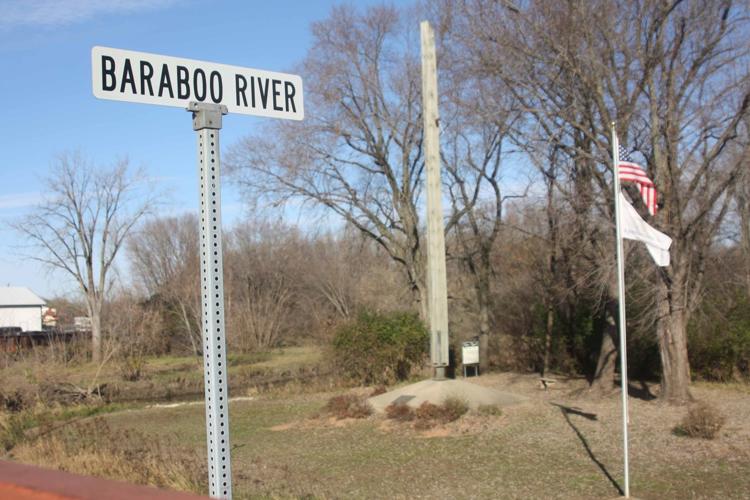 Wildlife along the river includes deer, beavers, raccoons, sandhill cranes and Canadian geese.
Wisconsin Dells Marketing and Communications Manager Rhonda Parchem said tourism of many forms provide a huge economic boost to the region.
"(Tourism) certainly has benefited our area," Parchem said. "Combined with the Lake Delton area, we only have about 6,000 residents, but we have four million visitors to the area each year… Just looking back at 2017, direct economic impact visitor spending was $1.16 billion and that accounts for 10 percent of tourism spending in the whole state."
Parchem said that like Devil's Lake State Park, visitors to Wisconsin Dells may be interested in checking out a fully developed Baraboo River corridor.
"People are always looking for new things to do," Parchem said. "We're already seeing visitors come stay in the Dells and then venture off to areas that are nearby."
Juneau County Economic Development Corporation Assistant Director Tamaya Jo Loewe agrees.
"That's going to be incredible access," Jo Loewe said of being connected to Devil's Lake.
Wisconsin Regional Tourism Specialist Drew Nussbaum said the abundance of jobs in the state also makes the prospect of moving to the area more attractive for individuals and families.
"You can really pick where you want to live before where you want to work," Nussbaum said.
Nussbaum said an uptick in tourism to Wisconsin helps as well.
"Tourism has grown 40 percent in the last year," Nussbaum said. "The more people discover us, the more they like what we have."
The Wisconsin Department of Tourism estimates the economic impact of a day trip to the area at $58 per person and an overnight stay at $180 per person.
"Studies have shown that a dollar that is spent in a town like that, that comes from out of down, that dollar tends to circulate up to 10 times in that community," Lochner said. "It's the kind of thing that helps pay for schools and roads."
The Baraboo River Project may still be far away from completion, but just like the river itself, it is unlikely to stop moving forward anytime soon.
You can reach Jake Ekdahl on Twitter @JakeaEkdahl or contact him at 608-697-6353