A job can leave a person unfulfilled and lead to days of running out the clock until going home to spend time pursuing true passions.
For many, wondering what their true potential could be if they were actually passionate about the work they do every day is a maddening exercise in self-criticism. They wonder why they don't make the leap, try something fresh, and go boldly towards a new horizon.
For some, embarking on a newly invigorated pursuit of a lifelong hobby or interest is the answer, for others it may be jumping headfirst into a career they know nothing about but are committed to excelling at. Some have to be willing to accept significant financial setbacks to achieve their dreams.
In the local ara, there are working professionals who chose to take the risk of career change and have no doubts they made the right choice.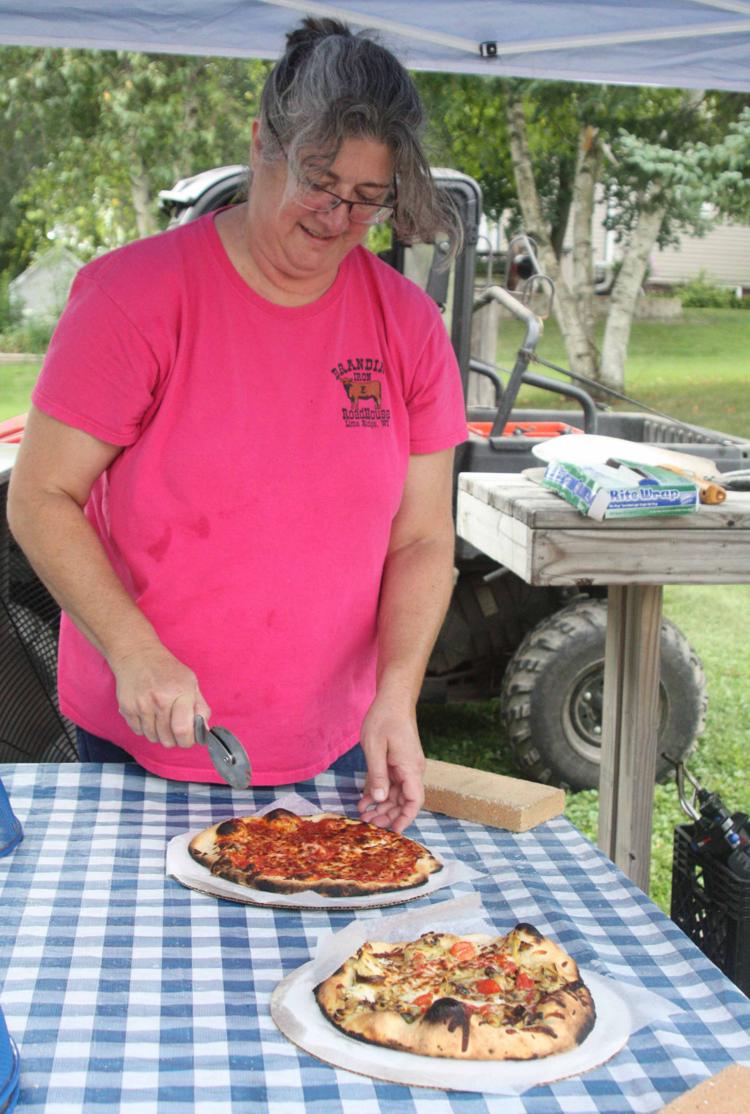 Not a dumb decision
Jeff Fitzwilliams was living in Colorado and had a stable white collar job in an office environment with full benefits, but the work left him wanting something more. In 1992, he quit that job to work as a laborer and accept the significant reduction in income that came with the move. One of his managers told him he was making the "one of the dumbest decisions" of his life.
But Fitzwilliams was not easily deterred. He realized he enjoyed working with his hands after he bought his home and did some remodeling projects.
"The skills I had to do that, were a little better than my office skills, so I started looking at some trades that I could get into," Fitzwilliams said.
He moved to Baraboo and started an apprenticeship as a plumber. Today, he owns and operates Wisconsin River Plumbing & Heating in Wisconsin Dells. Even as he was working as a laborer, Fitzwilliams knew what he was working towards.
"I looked at the big picture," Fitzwilliams said. "I saw what the journeymen had, and what the owner of the company had."
Fitzwilliams feels schools should offer more opportunities to students interested in the trades.
"Reading, writing and arithmetic, you need that," Fitzwilliams said. "But it sure would be nice to see more of these hands on things (being) offered to the kids."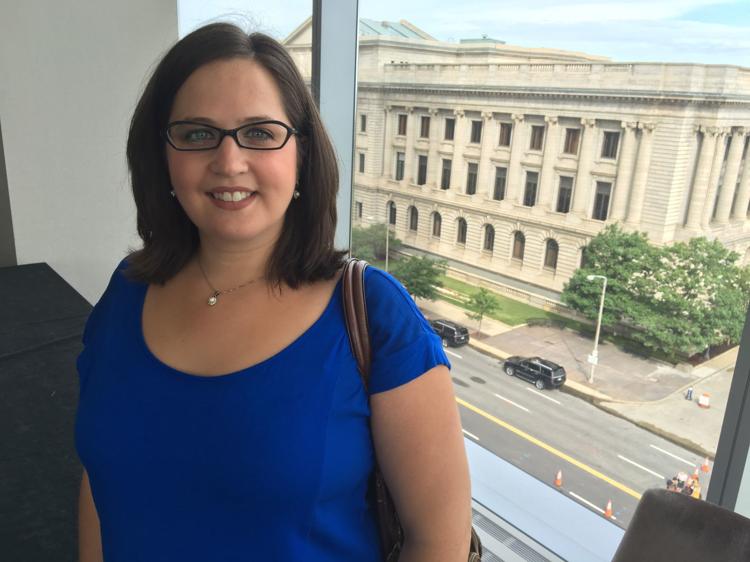 Unexpected change
Lisa Buttonow's career change was spurred by an unforeseen setback rather than a personal realignment of goals. She was in the midst of her career in accounting and had risen to a middle management position in Madison when the 2008 financial crisis hit. As companies adapted to a harsher business climate, middle management jobs like Buttonow's began disappearing as corporate hierarchies hollowed out at the center.
"The position just disappeared," Buttonow said. "And that happened to a lot of middle management positions… a lot of them are gone forever."
As her bank account emptied, she worried about losing her house and being unable to support the lifestyle she had become accustomed to.
"I thought, oh great, this is it," she said. "It's a financial disaster."
Buttonow took some entry level positions but found them challenging because she had more experience than the people she worked with.
"You're back on the bottom rung and it didn't work out for me," she said.
Eventually, she came to realize the best solution was to be her own boss. In 2011, she opened the Branding Iron Roadhouse in Lime Ridge. She wanted to take full advantage of Wisconsin's rich culinary bounty and offer the farm-to-fork experience in a rural area.
"The food in Wisconsin is just amazing," Buttonow said. "And farm-to-fork dining is typically done in the cities, and it shouldn't be. We have the food right here."
The menu at Branding Iron Roadhouse offers dishes made from locally procured ingredients. The establishment has become popular for its wood fired oven pizzas, burgers and fish fries.
Buttonow felt people would appreciate what she and her partner Steve Fearing could create. She was right.
"That's why I started the Branding Iron, because I thought there was a need for it," Buttonow said. "There was a need for this farm-to-fork style dining in the country."
Buttonow thanked Fearing for his role in making her career change possible. "I couldn't do the Branding Iron without him. He's really important."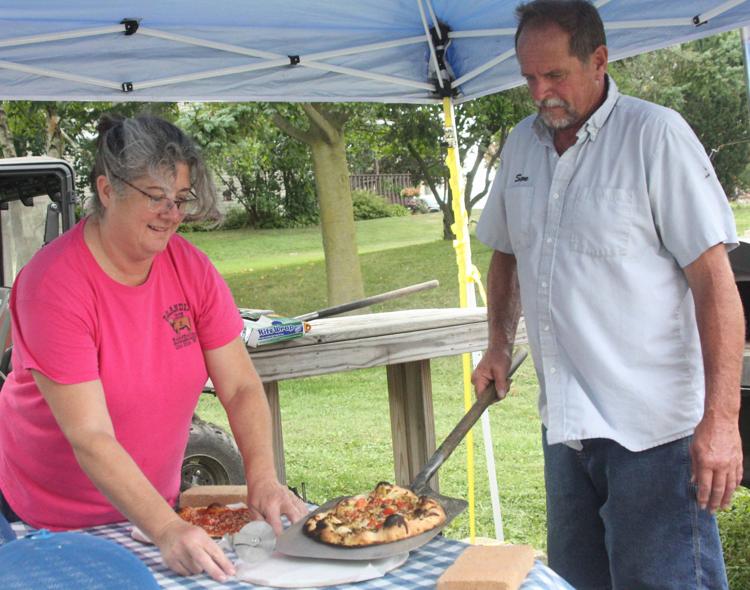 Breaking the routine
Kathryn Heitman worked an office job at Oshkosh Defense in 2008.
"I was in the cubical, pushing papers and all that kind of stuff," Heitman said. Although she enjoyed what she did and the people she worked with, the work could be dry and repetitive.
Most importantly, it wasn't the kind of work Heitman had a lifelong interest in.
"From the time I was 10 years old, I knew I wanted to be in government and politics," Heitman said. Her education reflects her interests as well. Heitman earned her Bachelor's Degree in political science and European history from St. Norbert College. She enrolled in an MBA program with Michigan Technological University after she began working at Oshkosh Defense.
In her free time, Heitman volunteered with the county Republican party. She worked phones, knocked on doors and did "the basic stuff people do to help get others elected."
Her volunteering took a greater role in her life in 2014 when she began working for Republican Assembly Candidate Mark Elliot in his effort to unseat Democratic District 54 Representative Gordon Hintz.
"I got off work at 4 p.m. and I'd meet him at 4:30 p.m. or so and we'd go until dark, knocking doors," Heitman said.
Elliot ultimately fell short of Hintz in the election, winning 48.5 percent of the vote to Hintz's 51.5. But he did significantly better than the previous challenger Paul Esslinger, who earned 39.9 percent of the vote. The race was close enough to raise some eyebrows in Madison.
"That was a seat that we never should have been close on," Heitman said.
After the election, Heitman received an inquiry on whether she would be willing to work at the Capitol in Madison. She was.
"It was a massive salary cut," Heitman said. "I knew what I was getting into."
With her undergraduate student loans paid off and her husband, Mark, currently living in Wisconsin Dells, Heitman was ready to move south and begin pursuing a career she could be excited about.
"I did the corporate thing," Heitman said. "I can't knock anyone who does it — it's great, it's consistent, it pays well. But it wasn't for me."
Heitman went on to work in District 61 Representative Samantha Kerkman's office before moving to District 50 Representative Ed Brooks' office as the 2016 got underway. After Brooks announced his retirement in 2018, she took a position as District 50 Republican Candidate Tony Kurtz's campaign manager.
"I really like what I do," Heitman said. She currently lives in Lyndon and is glad she embarked on her career change.
Tammy Scott also made the decision to realign her career with a longtime interest. Scott has loved the design of homes since she was young. She used to draw floor plans for fun.
"It's always something I've had in the back of my head since high school," Scott said. After a career working for retail and e commerce giants like American Girl and Mattel, she was ready to go into business for herself.
Scott and her husband completely renovated the home they bought in 2013. That got her thinking about pursuing the work professionally.
"I just decided that now was the time," Scott said. She also wanted to do something more flexible so she could have more family time, especially with her 17 year old son who will be leaving for college soon.
Scott now works with First Weber as a Real Estate agent in Prairie du Sac. She enjoys working with prospective buyers and participating in their personal journey of finding the perfect home.
"I kind of enjoy that actually," Scott said. "It's a little bit like I'm Match.com."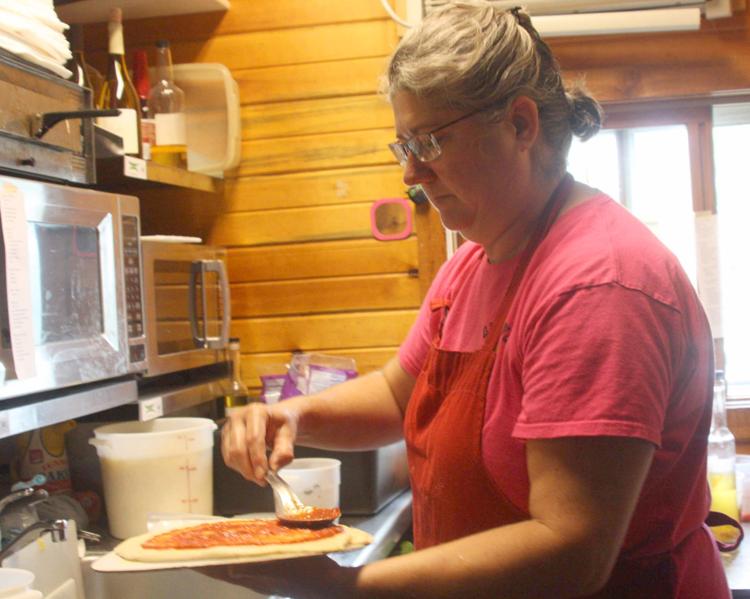 Crisis to career
BJ Chrisler found himself switching careers after his father passed away a year and a half ago. He grappled with the uncertainty of whether the arrangements were made the way his father would have wanted.
"We weren't really sure everything we did for his final wishes were his wishes or not," Chrisler said.
Although he enjoyed his job working in facilities management at the University of Wisconsin - Madison, he began to explore the funeral business. He officially began working at Cress Funeral Service in Madison this year.
Some may feel work revolving around funerals would be depressing, but Chrisler says he finds it inspirational. He loves meeting the families and "getting to hear people's personal stories and how they've had an impact on this world, it's pretty humbling. I've met folks already that think they're just a normal person, but I hear what they've done for their communities and their families and it's incredible."
Chrisler feels this motivates him to do all he can with his own life.
"I work with families on pre-need basis," Chrisler said. "(We) get all of their final wishes put together in a plan."
He likes knowing he is helping families by providing a plan that alleviates the uncertainty of not knowing whether they are doing what their deceased loved one would have wanted.
"By preplanning, it removes so much of those transactional conversations and allows the family to really focus on coming together and being with one another as opposed to being at the funeral home for hours," Chrisler said.
In his new role, Chrisler feels his personal goal to have an impact on someone's life every week is more achievable.
Chrisler is pleased with his experience in career transition and advises others to not be afraid to make a change. He feels the most compassionate thing a supervisor can do is help employees pursue what matters to them, and he plans on doing that for others as his own career advances.
"The hardest part about being a supervisor is watching your staff leave, but it's also the most fulfilling because you know that they're bettering themselves," Chrisler said. "And I will always be the first person to write letters of reference, do mock interviews and help job prep, because that's the best thing you can do, is to help someone grow."