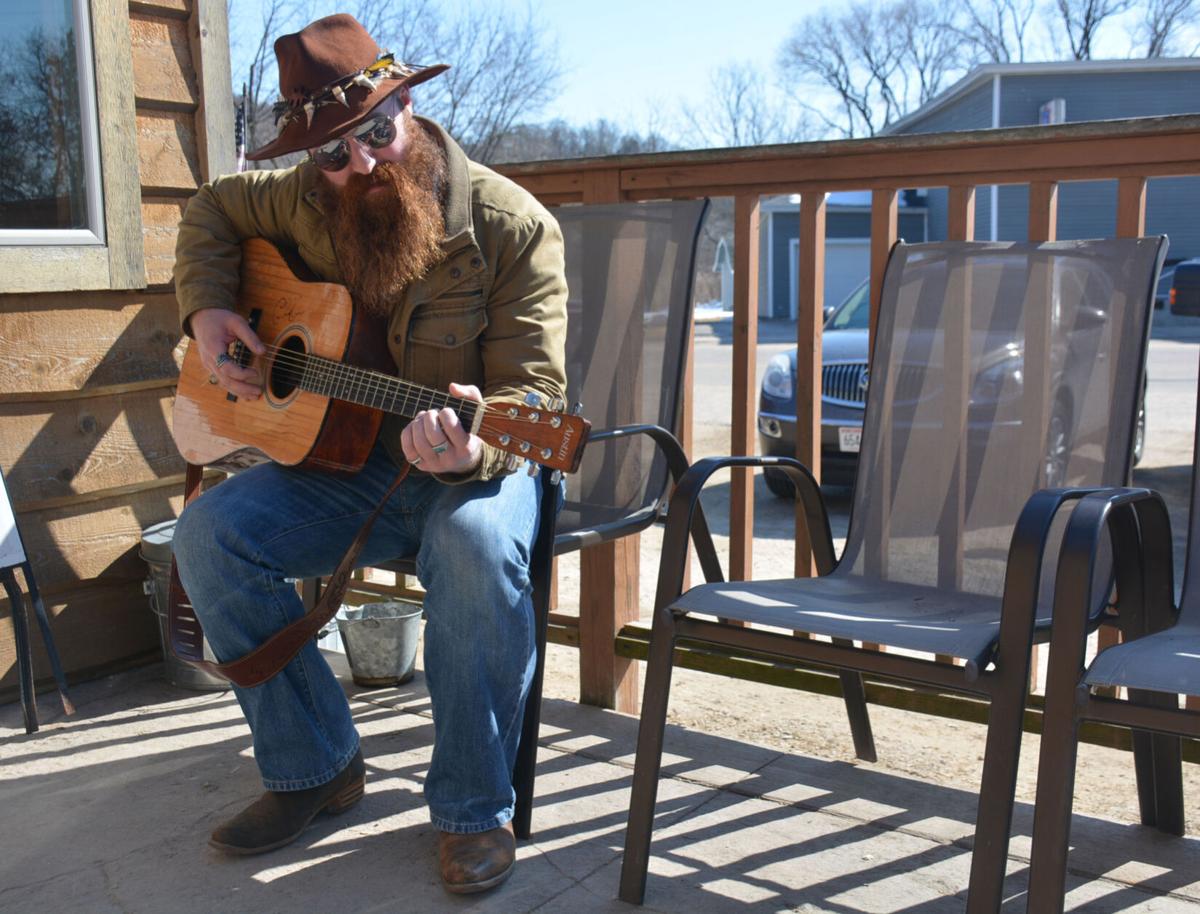 Shawn Schell got his start in music a little late.
"It just sort of happened, I started singing in the church choir when I was in my young 20s, and then I decided I wanted to learn to play guitar so I could at least do around the campfire (stuff)," Schell said. "Then I was 25 or 26 driving truck, and I hauled a guitar with me wherever I went and the rest is history."
Now 31, Schell's music career is starting to come together. He performs both solo and with a band, Saddletramp, and his first album is nearing completion.
"I do a lot of solo but also got a band together last fall," Schell said. "The solo thing has been doing really well for me, but so has the band."
Schell met the members of his band at various solo shows throughout last year. He says their sound is both unique and difficult to describe.
"We coined the term honkytonk rock and roll for the band," Schell said. "Solo I play everything from mostly old country to southern rock, to even a little rap and alternative rock from the 90s and 2000s."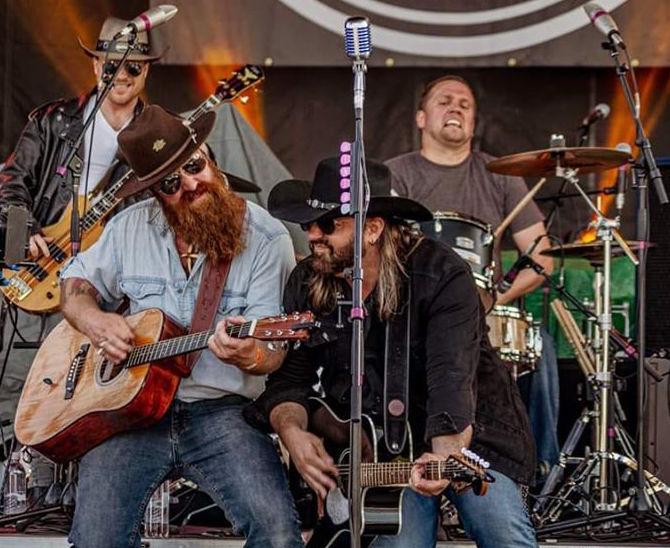 Between solo gigs and playing with Saddletramp, where he is the lead singer and rhythm guitarist, Schell played more than 100 shows in 2019. Saddletramp is scheduled to play the Sauk County Fair, Brat Fest, and the Arlington Fireman's Festival this year.
His solo album, "Laughing at a Funeral," is nearly finished, with a release planned for the end of March.
"I'm trying not to rush it, I don't want to rush it and 20 years from now listen back and think I could have done better," Schell said. "Once it's released, it's out."
Born and raised near Prairie du Sac, Schell moved out of his parents and then bought his great-great-grandparents' farm. He met his now ex-wife while in school, divorcing in 2016.
"All the songs are based on that or inspired by it," Schell said. "'Laughing at a Funeral,' some people think it's kind of morbid, but it's how I got through it to be honest. I didn't know how else to handle it."
Once the album is released, Schell plans to continue writing music and playing locally. He says he has new songs which are not on the album, but are part of his set during shows.
"I have some other songs I've finished, but that album is about that part of my life," Schell said.
Schell's music is available to listen to on Facebook by searching Schellbound, and Saddletramp is also on Facebook by searching Saddletramp. Schell is playing solo shows from 6-8:30 p.m. March 20 at Balanced Rock Winery in Baraboo, on March 28 at Thal Acres in Westfield, and from 7-9 p.m. April 16 at Vintage Brewing Company in Sauk City.
Still going strong
John Beth taught himself how to play music in the 50s, and has been playing ever since.
"I started playing by ear on the piano when I was probably six, we had an old farmhouse piano that had 16 keys and was out of tune," Beth said. "That's the way it worked on a farm in the 50s, you didn't go out and get lessons, somebody passed an instrument down and that's what you got stuck with."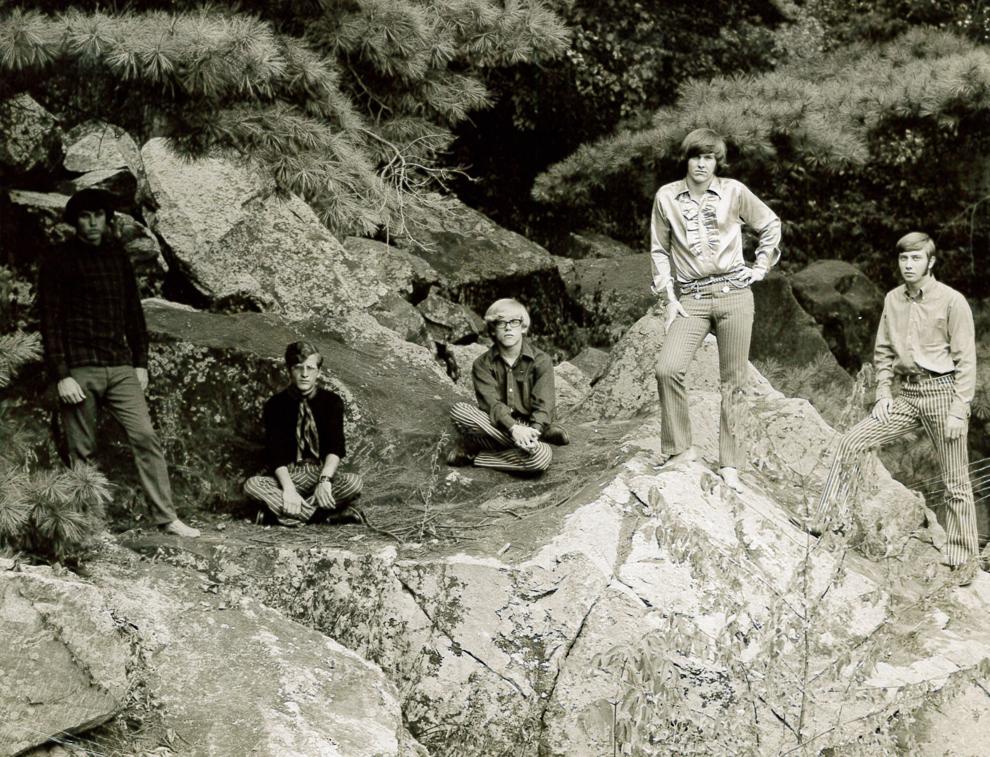 Beth grew up in Rock Springs then bought a house in Reedsburg he has lived in for the past 48 years. He plays numerous instruments, including the piano, organ, viola, and string bass, and now works as a piano tuner. His first job was playing 15 minutes of music a month for the Kiwanis meeting, which paid $1.50.
"I transitioned into string instruments because all the country schools closed in the 5th grade, and I came into Reedsburg schools, and they gave us the chance to play in the band or orchestra," Beth said. "So I started playing in the orchestra, on the viola. It's where I started having lessons and learned to read music."
Once he was a sophomore Beth switched to playing the string base, and then the guitar after high school.
"The music scene was kind of exploding, and all the cool people were playing guitar and not the string bass or viola, so I started getting into guitar," Beth said. "When I got in my first band, I didn't play the guitar well enough to play in the band but I was still a pretty good keyboard player. Organs were something you played in bands in the 60s because everybody, Emerson Lake and Palmer, Deep Purple, the old B3 sounding organs were cool and a lot of the bands continued to make them famous."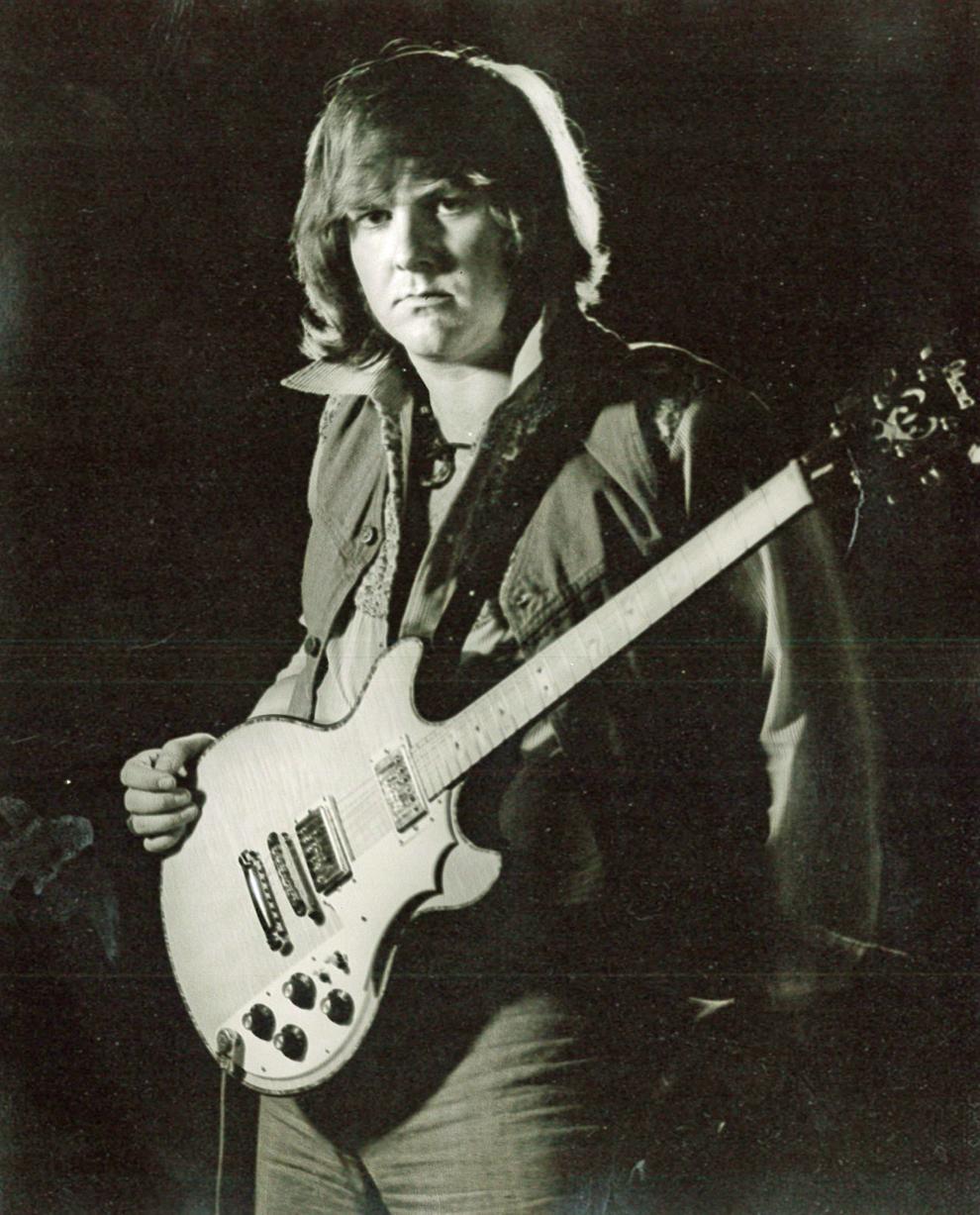 Beth started playing in his first band in 1967. Over the next 50 years he played in numerous local bands, including The Chromatic Revival, Axis, Slider, Time Machine, and Nightlife. He got his start covering Beatles songs in the garage.
"It's ironic because now a lot of people, when I go play in restaurants or whatever, they want to hear Oldies, which now is Beatles music, but when I started it was the newest thing on the radio," Beth said.
In 1972 Beth was working at a music store in Madison that sold combo equipment, and got his first chance to record in a studio in 1974. Until the early 1990s he played both keyboard and guitar in his bands.
For a stint in the 1990s Beth worked on fly fishing film soundtracks, on fishing shows for channel 15 and 21, and for commercials. He received the National History Award from the Outdoor Writers of America for a fly fishing film soundtrack.
"Then I did an 18 year stint of mostly playing on my own as a keyboard player, in restaurants and supper clubs and lounges," Beth said. "One day I was tuning a piano, and then Pete Peterson, the guy who owns the Corner Pub said I should come play. I wasn't sure if people would want to hear it."
The offer came in 2008 as the recession was forcing music stores out of business, including the music store Beth was working at in Madison.
"I played on the piano, and people were coming and listening to it, so then I got a deal on a theatre organ and put an electric piano on the side," Beth said. "I was going to play for six weeks, just see how it went. I thought I was going to be let go in two weeks maximum, because who wants to go hear an organ player anymore? To my surprise I lasted those six weeks. It was a six week job and then I was there 10 years."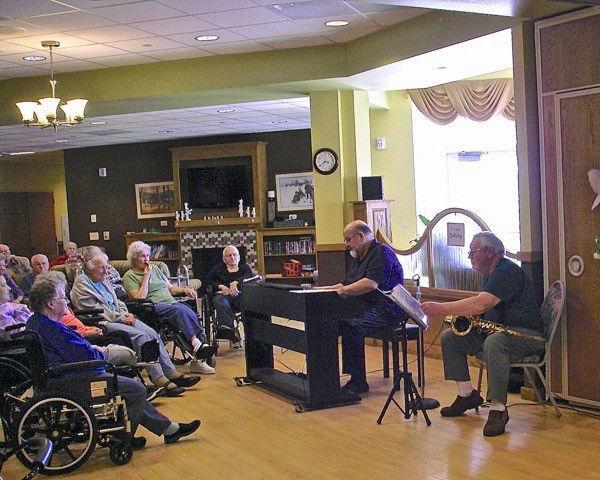 Beth plays about 100 gigs a year at Corner Pub, and also plays around 30 times a year at nursing homes in the Reedsburg area.
"For older people, there's nowhere they can go and hear real old music anymore, or something they enjoyed when they were kids, or something they enjoyed from the 40s or 50s, so for them to be able to come in and hear that is special," Beth said.
He plays at the Corner Pub every Tuesday and Thursday during lunch hours.
"Music has just never left me for a minute… there's something about music that takes you someplace, it's its own little time machine," Beth said. "I hear that from so many people, that they danced to that song with their husband, or it was their wedding song, or their prom song, and it still brings a smile to their face when they hear it."
Giving back through music
Music is all about giving back for Wonewoc artist Leah Rachuj.
"I started playing music and teaching the kids the value, and that music is not just something you do, it's a way to reach people," Rachuj said.
Rachuj has been in and out of Wonewoc since she originally moved from Loganville about 20 years ago. Five years ago she started attending St. Paul Lutheran Church, where she got inquiries from parents for teaching music.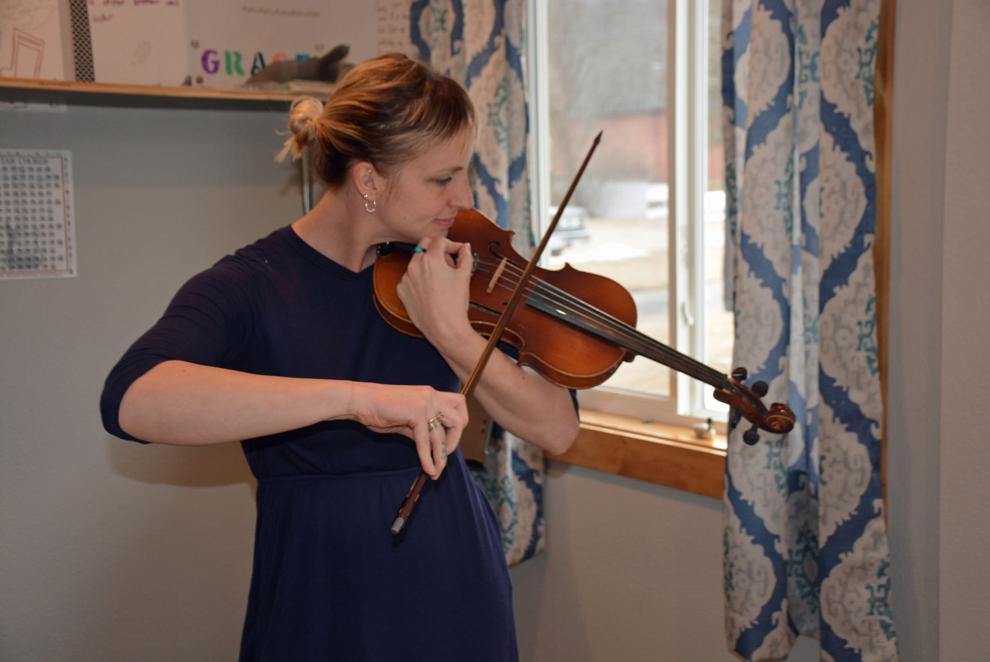 "I realized there was a hunger for music, a deeper passion than what I expected," Rachuj said. "I opened my shop in 2018, and I went from having three students to 12 students in three days."
Rachuj owns and operates LIMR LLC., a music entertainment and lessons shop in downtown Wonewoc.
"It was very overwhelming at first because I was pregnant with my third child, and I was terrified because I had to turn kids away," Rachuj said. "I spent the fall and all through the school year teaching the students. Took a couple months off, then did a summer program with 17 students."
She teaches piano, violin, guitar, bass, vocals, and ukulele. This year she reached her capacity of 30 students, but then had to close the shop as she could not find home daycare for her younger children.
"It's been hard, for the families and myself, my heart lies with teaching the kids here so I hope that it opens up again soon," Rachuj said. "It's a way to connect families… This area needs to have that again. The students are passionate, and that means the world to me."
Rachuj also hosts a music festival each year at her farm in Wonewoc called Farmhouse Fest. This year the festival takes place on Sept. 19.
"The headliner is Jake-O, a musician from Westin who is touring all over Wisconsin who is amazing," Rachuj said. "There's music, food, a bonfire, tons of kids toys… it's just a one night thing where everybody comes out and enjoys music and food and fellowship."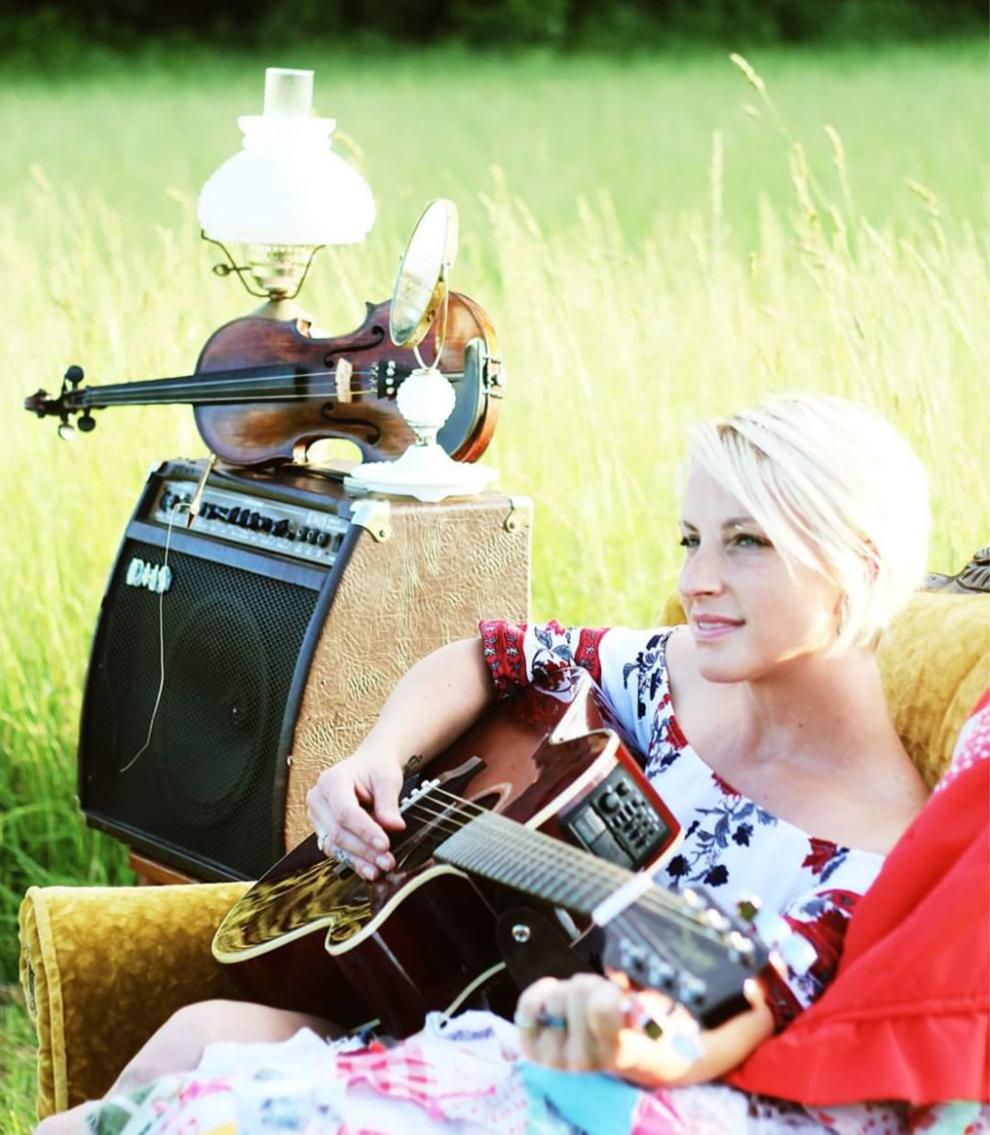 The festival is a means to further allow Rachuj to give back to the community, with 50% of the money raised by the event going back to St. Paul Lutheran's school.
"Last year we raised over $2,000 and was able to renovate the bathrooms that were not up to code, repaint the schools, and redo the lockers," Rachuj said. "This community has a lot of needs, and so do the surrounding communities. We're working to open a childcare center at the church for infant through 8th grade."
Rachuj began learning music as a child. She grew up in a Baptist church where both of her parents were music leaders, and each of her siblings sung and played piano.
"I was the youngest, so I'd sit underneath the piano and picked it up by ear as she (her mother) played," Rachuj said. "I wasn't able to read music, I was home schooled, so once I went to high school I went and played with the Reedsburg orchestra."
After graduating high school Rachuj moved to Nashville, Tennessee, where she worked as a touring violinist for four years.
"I went there when I turned 18 on vacation, and I told my mom if I find a job I'm going to move here," Rachuj said.
She did find a job at the Wild Horse Saloon as a hostess, which led to her meeting a lot of musicians. One of those contacts introduced her to Chase Mitchell, an artist for Sony, who she performed with for six months. Rachuj then performed contracts for various artists where she would fly to wherever the artist was touring to play.
Eventually she returned to Wisconsin, where she continued with her music. Rachuj released her first album, "Focus," in 2018.
"The album is based off the mind and how it works, and getting to that point of focus," Rachuj said. "It talks about depression, there's a song about happy in love and moving forward with a good relationship, a song about an unhealthy relationship… it's a very raw type of feel."
Rachuj says her sound is singer/songwriter, with her music inspired by Shania Twain, Alison Krauss, and the Beatles. The album is available at The Neighbors Sandwich Bar and Deli in Wonewoc.
For more information on Rachuj, Farmhouse Fest, or to hear her music, search LIMR LLC or Leah Rachuj on Facebook.
A family band
The band Raising Red, named after the birth of Derek and Stephanie Olson's red-headed daughter, has found a home in Wisconsin Dells.
"We bought a house to be in a radius near Wisconsin Dells," Derek Olson said. "I felt instantly at home in the Dells, it's always felt very welcome and opening."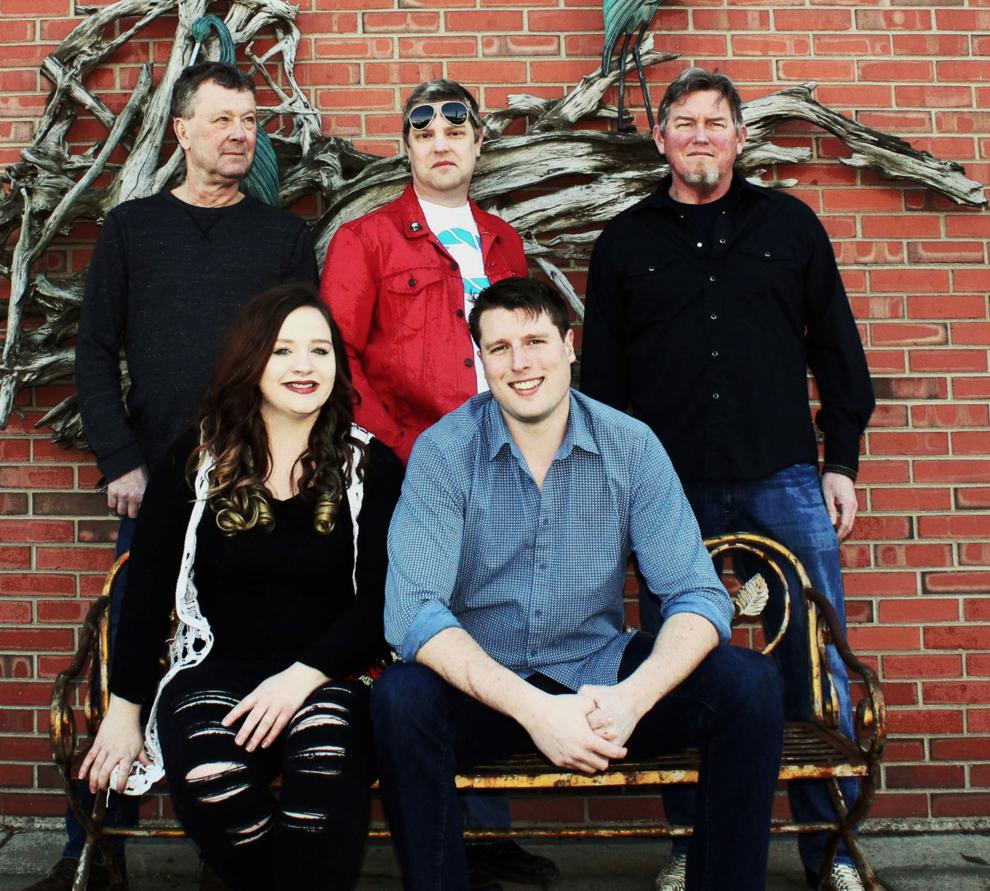 Founded in 2014 as a duet, Raising Red later expanded to include a full band consisting of Aaron Volden, Steven Radmer, and Galen White. While the Dells may be home for the band now, with the majority of their shows at bars, coffee shops, and supper clubs in the area, Derek Olson grew up in Juneau County.
As a child he lived near New Lisbon and went to school in Mauston, graduating in 2009.
"I got my start in music through singing, I was president of the choir at Mauston High School," Derek Olson said. "But I was a late bloomer to music, especially performative music with instruments. I picked up a guitar around 16 and started playing with my friends, your typical story playing in a garage with your friends."
By 17 he was hosting an open mic event at the Reel Inn outside of Necedah, and by 18 he started playing in the bars on Castle Rock Lake.
Derek Olson soon met his wife, and they formed a band in 2014. Playing together led to an earnest desire to focus more on music.
"My wife wrote most of our first album and I kind of helped her," Derek Olson said. "When I was writing my own music I would put out demos and put them on CDRs, call them free drink coasters, and throw them out for free, but when I met my wife and she was writing I took it really seriously and helped produce and put it together for her. That solidified Raising Red."
Stephanie Olson is the lead singer for the group, while Derek Olson sings and plays guitar. Volden plays drums, Radmer plays bass, and White is lead guitarist. Derek Olson says the band plays mostly original music, but also incorporates some covers.
"It's rootsy, I characterize it as Americana primarily," Derek Olson said. "I wouldn't necessary draw a straight line, but we're definitely influenced by Fleetwood Mac."
In 2016 the band released their first album titled "The Road," which sold over 500 copies.
"It may not seem like a lot, but it is when you're doing it," Derek Olson said.
In the immediate future, the band is continuing to perform in Wisconsin Dells and have some upcoming shows in Reedsburg. Upcoming shows include sets from 7-11 p.m. April 18th at The North End in Reedsburg, from 7-10 p.m. May 9 at Spring Brook Sports Bar and Grill in Lake Delton, from 5:30-8:30 p.m. June 5 at Prairie Hawk Winery in Lake Delton, from 8-11 p.m. June 13 at The Vault in Reedsburg, from 7-11 p.m. June 20 at The North End in Reedsburg, and from 6-7:30 p.m. July 9 at the Ragged Roots Music and Arts Festival in Wisconsin Dells.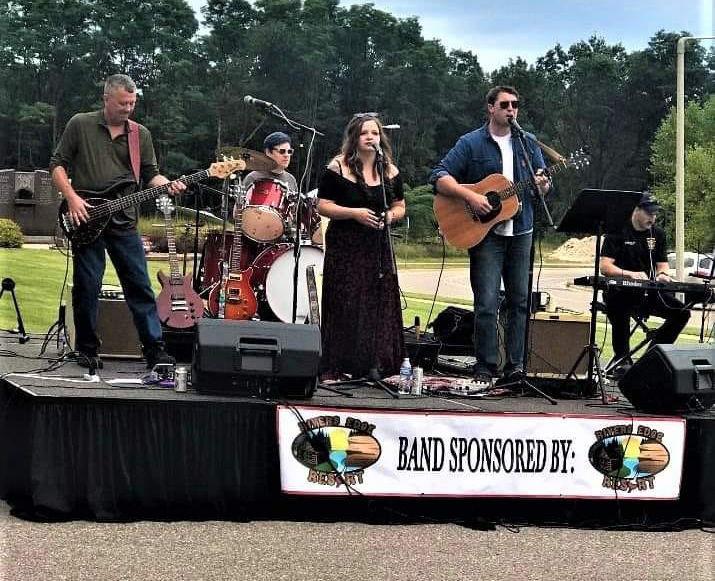 "One of the big ones for us is Ragged Roots music festival, we're actually there on the opening night, it'll be a big show for us," Derek Olson said. "It's family friendly, it's a great showcase of local, regional, and even some national talent."
For more information or to hear their music, search Raising Red on Facebook or Raising Red Music on YouTube.
Reach Christopher Jardine on Twitter @ChrisJJardine or contact him at 608-432-6591.