Every year, young people struggle to determine the best career path for themselves. Sometimes, the path they choose involves some post high school education, but whether that education takes the form of a traditional four-year bachelor's degree or a two-year associate's degree is a difficult question.
Four-year degrees can be time consuming, involve a wide variety of courses, and are increasingly expensive.
For many looking to embark on the path of higher education and jumpstart their careers, two-year programs are the more sensible option. Schools, students, and working professionals are beginning to challenge the idea that a two-year degree is somehow settling for less.
Former Wisconsin Dells Mayor Brian Landers sees his own educational experience as proof two-year programs work. He worked as a Wisconsin Dells police officer for 19 years and today chairs the criminal justice department at Madison Area Technical College.
Landers feels tech schools have a more "immediate impact upon the workforce."
At Madison College "we provide a lot of education that is geared directly towards the skills that are needed today and tomorrow," Landers said. "Not so much on theory and philosophy, but what you need to know to get to work."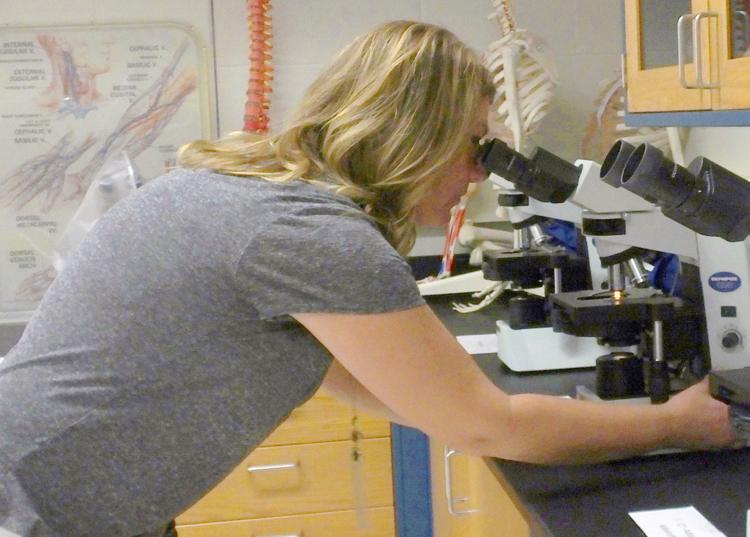 Landers emphasized a two-year technical college degree can be just what students need to embark on the career of their dreams. For others, it is a cost effective way to begin pursuing higher degrees. After graduating from MATC himself with an associate's in political science, Landers went on to earn a four-year degree and a masters. The lower cost of tech degrees can make them more accessible.
"(They're) about half the cost, especially when you factor in meals and room and board," Landers said. "I think we're in an age where there's not a lot of families that can provide a four-year tuition, room and board, meals and everything for their kids. The students are going to have to work while they're going to school. And that's another thing that's great about Madison College: how we've adapted to that."
MATC offers classes in the morning, during the day, and in the evening. But they also offer classes online and through a live feed students can log into from any of the school's remote locations or from the comfort of their own home. Landers has students spread out across the region who he teaches simultaneously. He feels the career oriented nature of MATC's programs creates lasting value for students as they advance through their careers.
"The vast majority of the instructors are people who have or are currently working in the field they're teaching," Landers said. "I can bring the experience of not only my higher education but also my 19 years working at Wisconsin Dells Police Department. I can bring that to the classroom and give them examples of how the skills and things they're learning today are used."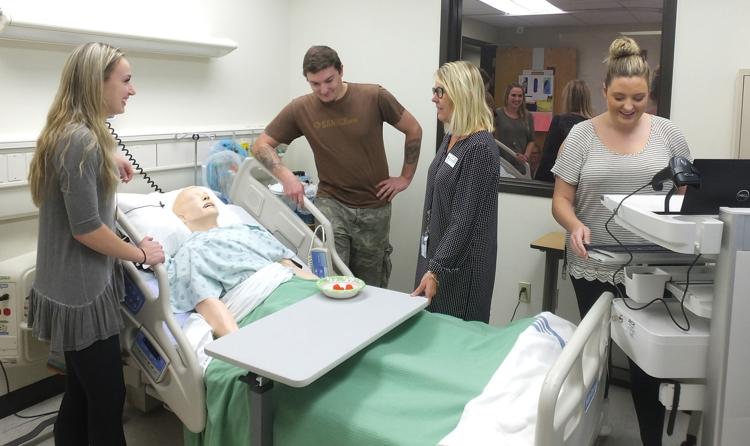 Nurses get a leg up
Like Landers, MATC Nursing Instructor Dr. Stacy Zobel is a graduate of the school.
"As an associate's degree nurse, I was working with bachelor's nurses who had never started an IV," Zobel said.
She would go on to earn her doctorate from Concordia University Wisconsin. Today she oversees the education of future nurses.
Zobel emphasizes the importance of hands on training and clinical experience.
"We can create scenarios… for the students so they've had that experience," Zobel said. "They'll know what to do in the real world."
This year, Zobel has her largest group of male nursing students yet.
One such student is Brandon Birdsill. He encourages prospective students to "just start... Take some classes either online or at night after work. That's what I did."
Olivia Bauer, also a nursing student, said MATC's nursing program is "definitely a cost effective way to get your RN license."
Both Bauer and Birdill are Reedsburg locals.
With her nursing program at MATC nearly complete, Bauer can speak to the value of the experience.
"I went to a four-year college for three years," Bauer said. "So I had the experience of a big school, and coming back to a smaller school, you get the hands on interaction that you don't get at a bigger school… you get to really know your instructors."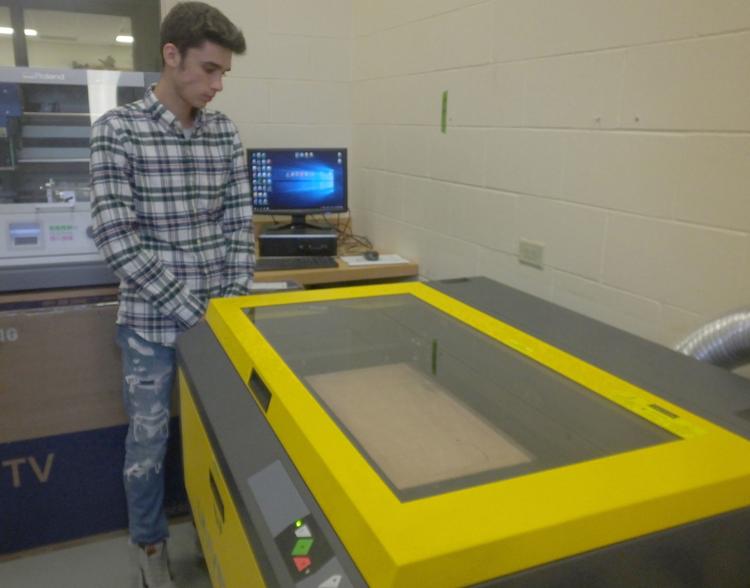 Letting youth know
The benefits of a two-year career oriented degree are not lost on the high schools.
"We have very close relationships with our students right from day one when they come in as freshmen," said Mauston High School Counselor Mark Dahlke. "What we do is provide the guidance, open the doors, and put opportunities in front of them."
One such opportunity is Mauston High School's "Fab Lab." The fabrication lab exposes students to a wide variety of production and the many tools and programs necessary to complete projects.
"You've got some design components… and then the hands on part of that," said Mauston Associate Principal and CTA Coordinator Joel Heesch. "It's not that much different than what you would see in a production setting where an engineer might come out on the floor and talk to some of the people operating the machines about some detail that needed to be taken care of. I kind of like that, because we talk so much about decreasing the opportunity gap for our students and giving them the chance to compete with students anywhere."
The Fab Lab is overseen by Mauston High School Technology and Engineering Teacher Mike Borreson.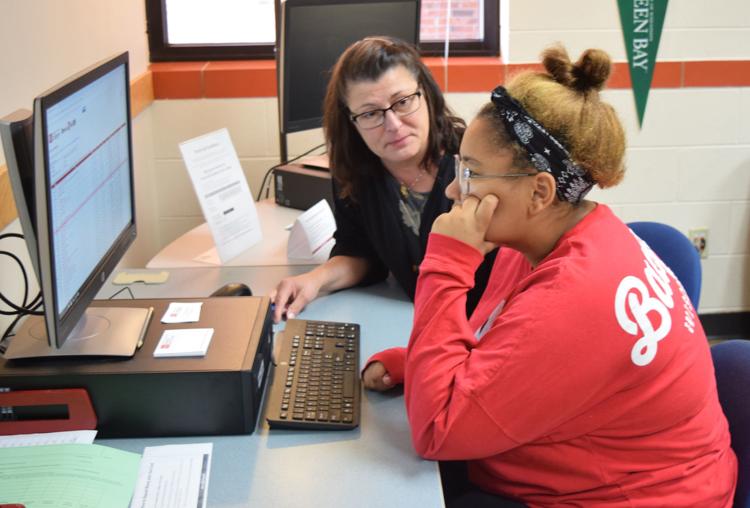 "We had the opportunity here with some grant funding and support from the school to get money to purchase these up to date modern machines that are very similar to or if not the same type that are in the industrial park here," Borreson said. "Currently, we have a student who is using a 3D software called solidworks and working for local industry… We are looking at more ways to incorporate this technology to help out our local economy."
Last year, the Fab Lab had 12 students. This year, there are 32. Borreson also teaches the construction program at Mauston High School, where students learn how to build a house.
One of Mauston High School Student Landon Bilka's recent projects was a two-sided wooden plaque made using a laser engraving machine.
"I've always been interested in this sort of stuff," Bilka said. "I couldn't purchase this, (so) it's cool that I can use it here… It sets a foundation for going out into the future. Because if I know how to do it now, it's a lot better."
Mauston High School students can earn transcripted credits for certain courses, enabling them to get a head start on their college education.
"We've had students who have gone into institutions as Sophomores," Heesch said. "If we have our data right, I think we are still number one in schools for number of transcripted courses with Western."
Heesch feels more students are opting for the two-year degree because it is a "far more viable option for some of our students than trying to think of that traditional four-year bachelor's degree… Understanding what those places have to offer, and knowing that you can go into a 12, 18, 24 month program at Western Technical College and come out of there and earn more than what many people with four-year bachelor's of science degrees."
Mauston High School also had a welding academy with Western Technical College instructors at the high school. Although the grant funding for the academy ran out, Mauston High School is still able to offer welding courses with equipment from the original program.
Mauston Mayor and former teacher Brian McGuire feels offering students as many options as possible is a good approach.
"College isn't for everybody," McGuire said. "There are a lot of things out there, and the important thing is they're doing something that they want to do."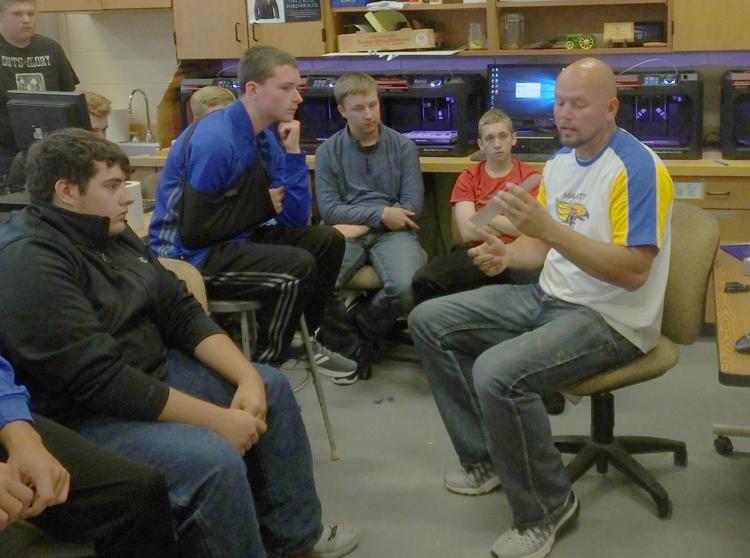 An easy start
Even the traditionally bachelor's focused UW system is beginning to see the value of two-year degrees.
"Those who are unsure whether college is right for them can figure that out more easily at a two-year school," said UW-Baraboo Campus Administrator Ed Janairo. "We welcome students of all levels of preparation and we have programming and courses that will meet (their) needs."
UW-Baraboo Student Affairs Coordinator Jenny Walsh feels the more affordable two-year campuses can offer a great experience to students, enabling them to "pay for their education straight out between financial aid, some scholarships and a part-time job."
At MATC in Reedsburg, students working while going to school is commonplace. Science Lab Coordinator and General Anatomy and Physiology Instructor Nicole Fuhrmann said the mix is "pretty close to 50-50 fresh out of high school versus an older student either coming back to school or starting school for the first time."
A Reedsburg local herself, Furhmann feels she understands her students well.
"I can honestly relate to my students," Furhmann said. "Many of them are juggling jobs, family (and) school."
Her most recent degree was completed while teaching and having kids.
Furhmann feels that whether students use a two-year degree to jump into their career or get a head start on their higher education, it is a cost-effective first step.