This year's Juneau County Dairy Breakfast was conducted a bit differently due to restrictions and guidelines in place for the COVID-19 pandemic, with a drive thru farm tour and breakfast to promote the dairy industry.
Normally, attendees are free to walk around to get a feel for how operations are conducted every day and for a morning, get a taste for what life is like on the farm, along with a sit down breakfast meal. The coronavirus put a halt to those activities with health and social distancing guidelines in place to slow the spread of the virus. As a result, several counties around the state have cancelled dairy breakfasts this year.
Rather than cancel, the Juneau County Dairy Promotion Council hosted a free drive thru dairy breakfast June 27 at Cattail Dairy Farms in Wonewoc as a unique way to keep the celebration of National Dairy Month going during a challenging time while still spreading the importance and educational opportunity the event brings.
Abbie Erickson, a member of the council and herd manager for Cattail Dairy Farms, said organizers didn't even talk about cancelling the event and the group started planning the drive thru breakfast the first week of June.
"When we put our heads together we realized we can do this in a safe manner that would work for families to be able to get out and be a part of," Erickson said. It is the first time the family farm has hosted the dairy breakfast, she said.
Juneau County isn't the first county to come up with the unique idea. According to Dairy Farms of Wisconsin website, Lafayette and Auburndale hosted a drive thru dairy breakfast event the same weekend as Juneau County. In August, the Dane County Dairy Breakfast will be a drive thru event, according to the website.
Without leaving their vehicle, attendees got a glimpse of what life is like at Cattail Dairy Farms through the self-guided tour, seeing the machinery, how the feed is mixed and driving through the free stall barn where the cows are housed. Arrows guided vehicles to the next point in the tour and signs along the route explained how operations are conducted daily on the farm. A car photo booth was at the end of the barn where photos could be taken by a photographer from a social distance.
Every car received a free gallon of milk and breakfast in a to-go container filled with biscuits and gravy, scrambled eggs, cheese curds and yogurt at the end of the route. Enough food was available for 1,000 people, Erickson said. For safety precautions, those cooking food wore masks, she said.
While the event was different this year, Erickson said it still shed light on the importance and education about dairy farm operations.
Cazenovia residents Walter and Tammy Fry attended the event with their 14-year-old daughter Kaitlyn. Walter Fry said they enjoyed this year's dairy breakfast because it provided an informative and educational experience about dairy farms without leaving their vehicle. They said it didn't take long to go through the farm and the line was fast.
"It's kind of nice to get the tour of the barn," Fry said. "You don't have to get out, but you get the farm experience too."
Walter Fry said he had attended other dairy breakfasts in the past and thought the drive thru format could catch on in the future.
"I think this is a new way to do it with the drive thru," he said.
Bryon and Sheri Degner, who live two miles away from Cattail Dairy Farms in Wonewoc, attended with their children Dylan and Nathan to see the operation. The Degner's said they had been to dairy breakfasts before and also thought the drive thru was a quick and fast way to see the operation. Sheri Degner said it took about a half hour to go through the farm and thought it still highlighted the importance of dairy farming.
Additional photos from the Juneau County Dairy Breakfast are on our website and a video is posted to our YouTube Channel.
Sara packs boxes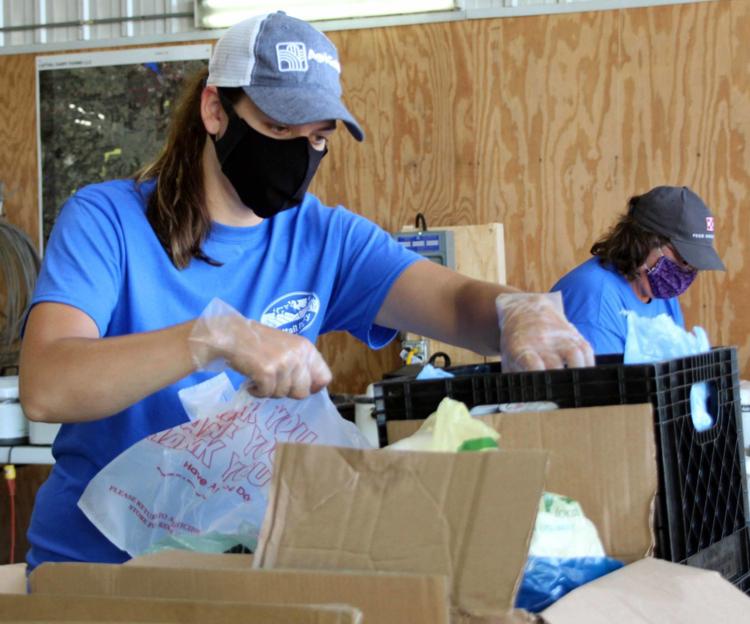 Drive thru dairy breakfast Cattail Dairy Wonewoc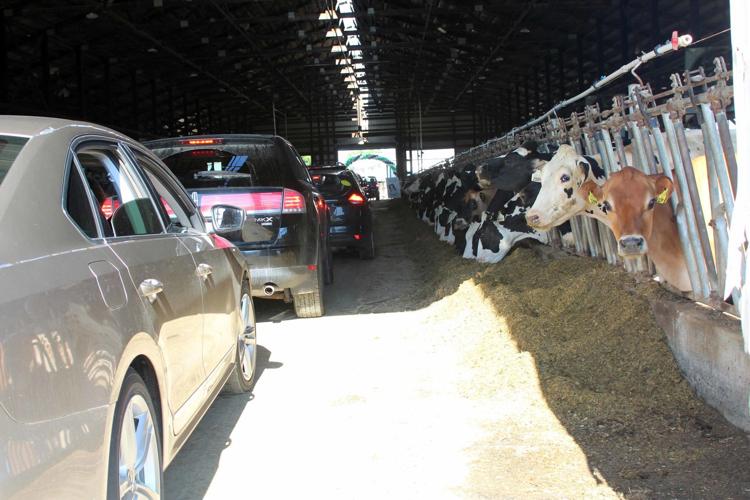 Newborn calves Juneau County Dairy Breakfast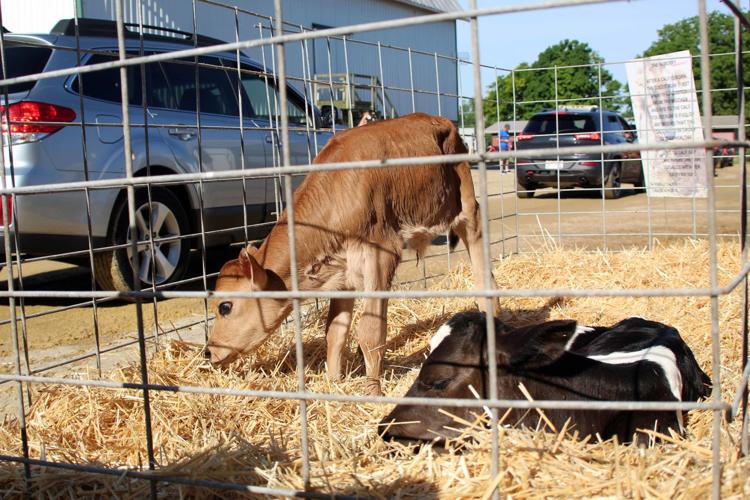 Doug and Mike cook eggs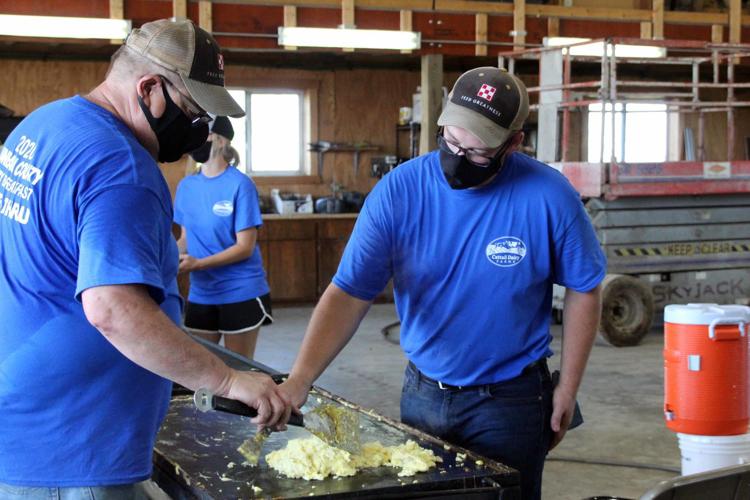 Juneau County Drive Thru Breakfast sign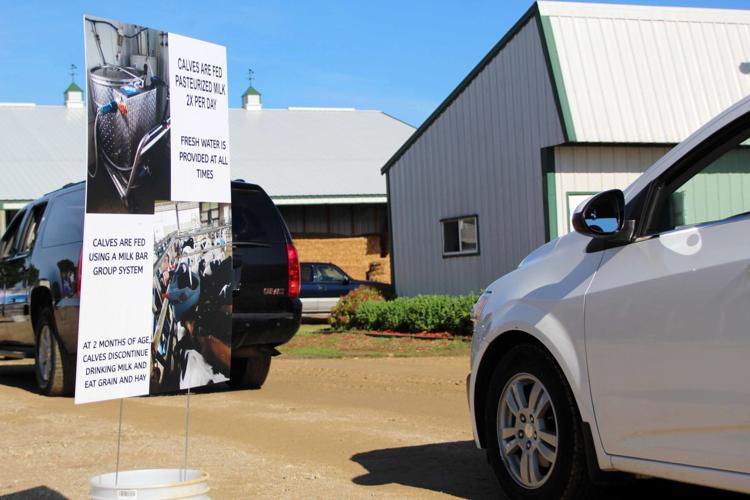 070220-star-gallery-dairy022.jpg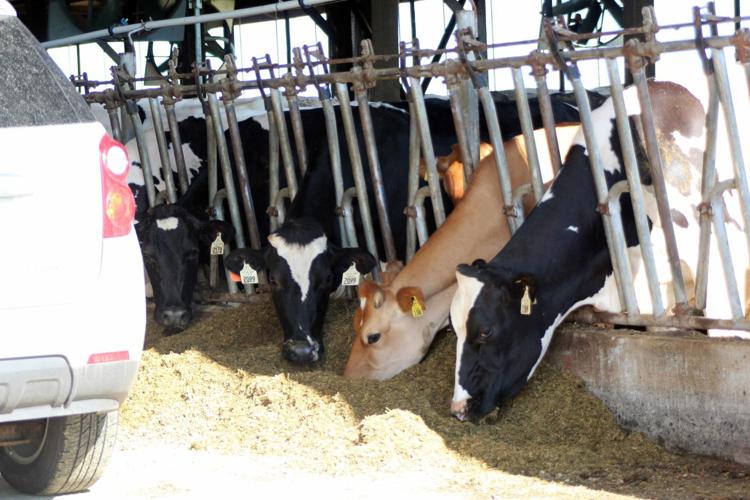 070220-star-gallery-dairy021.jpg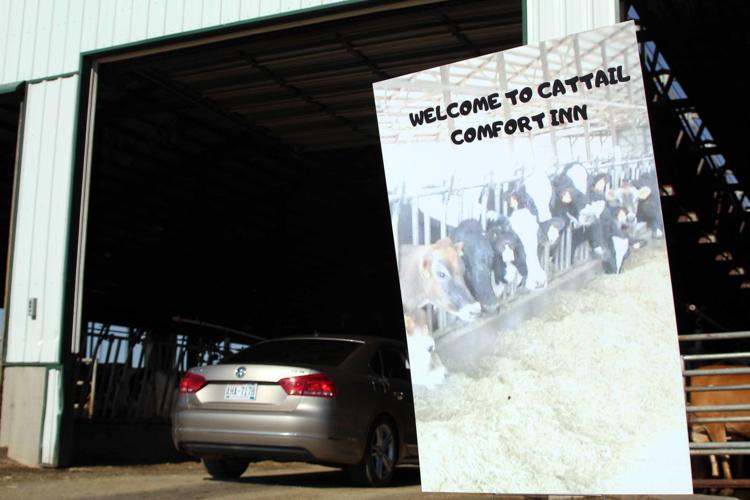 Howard serves breakfast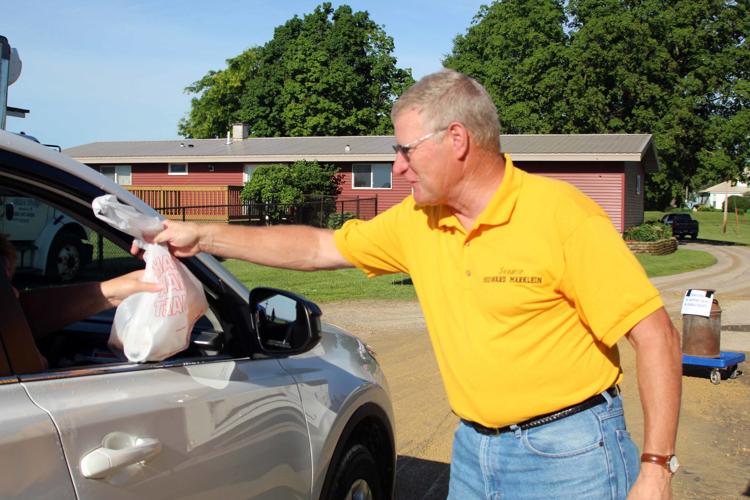 070220-star-gallery-dairy020.jpg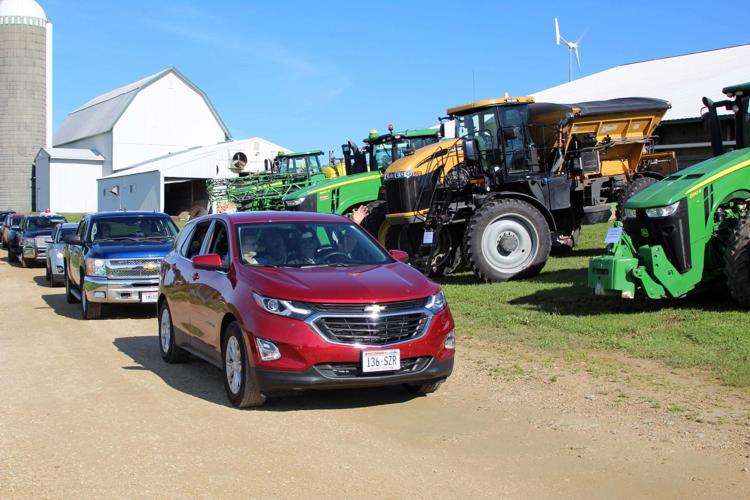 Gracelyn hands breakfast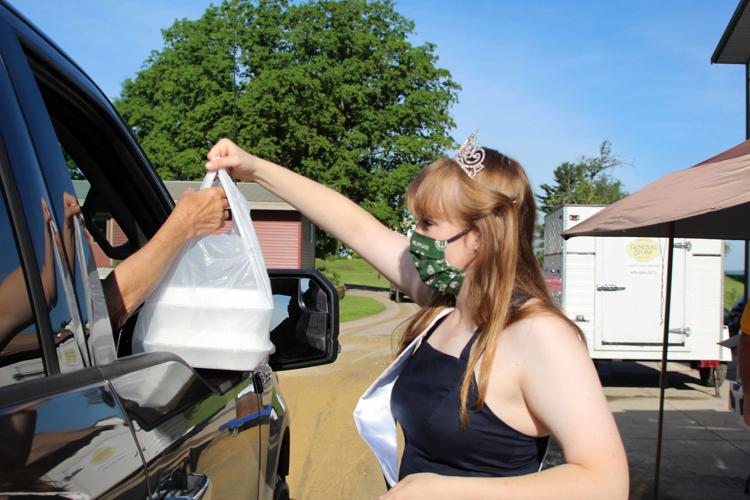 Photo booth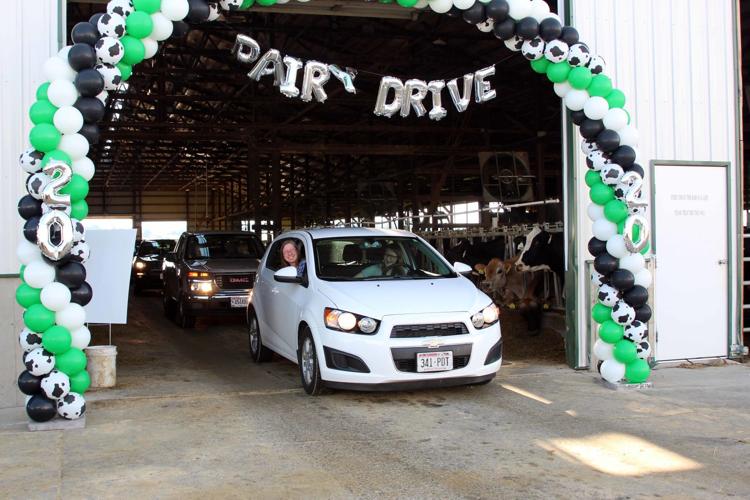 070220-star-gallery-dairy009.jpg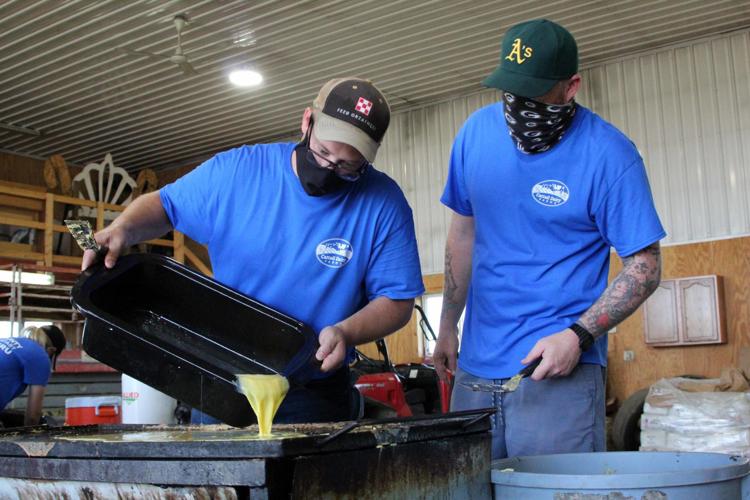 070220-star-gallery-dairy010.jpg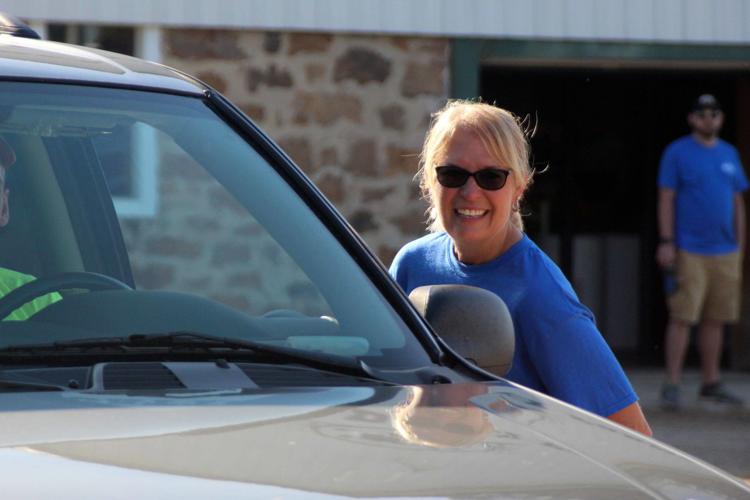 070220-star-gallery-dairy011.jpg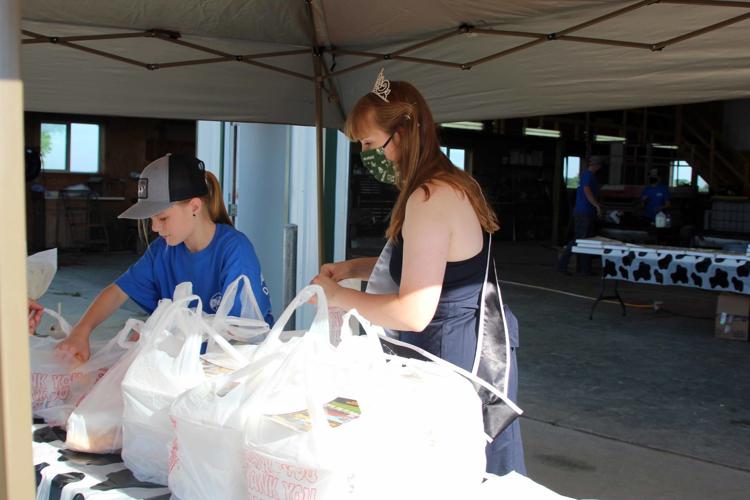 070220-star-gallery-dairy012.jpg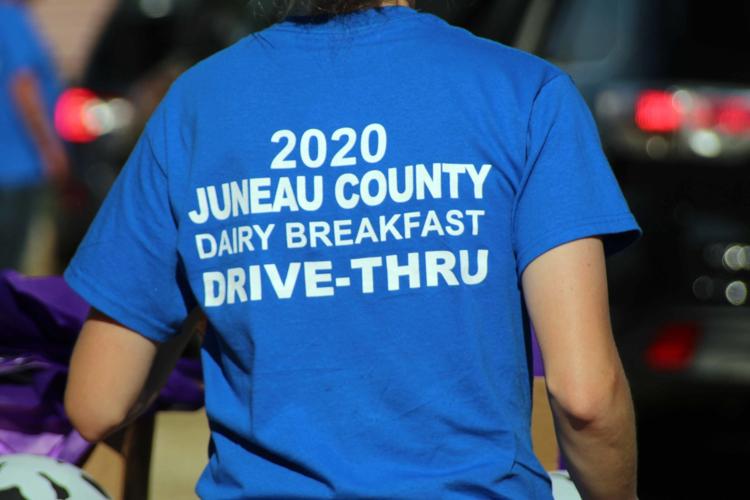 070220-star-gallery-dairy013.jpg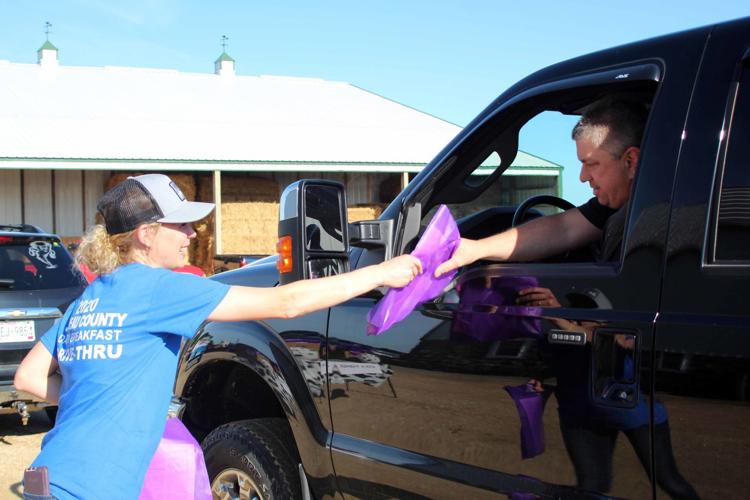 070220-star-gallery-dairy014.jpg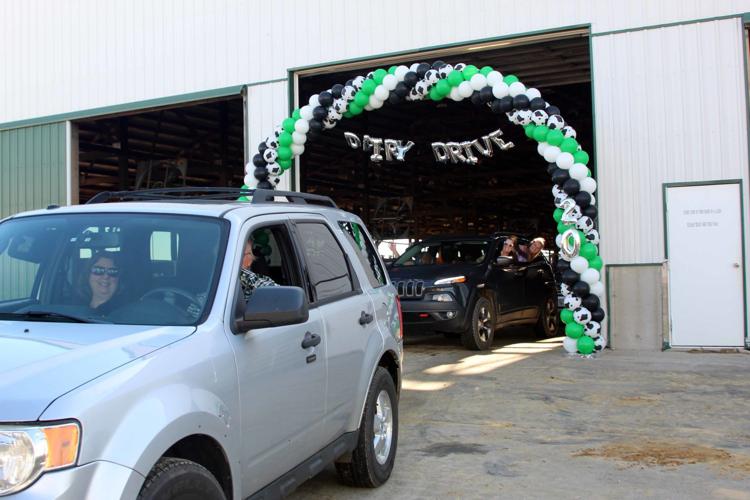 070220-star-gallery-dairy015.jpg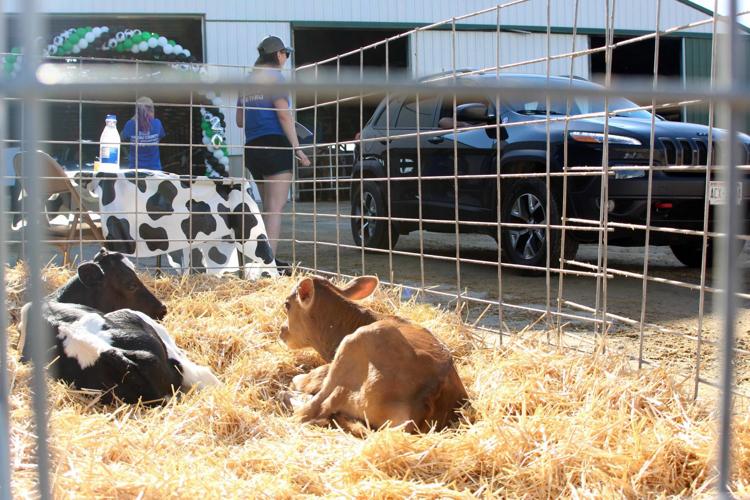 070220-star-gallery-dairy016.jpg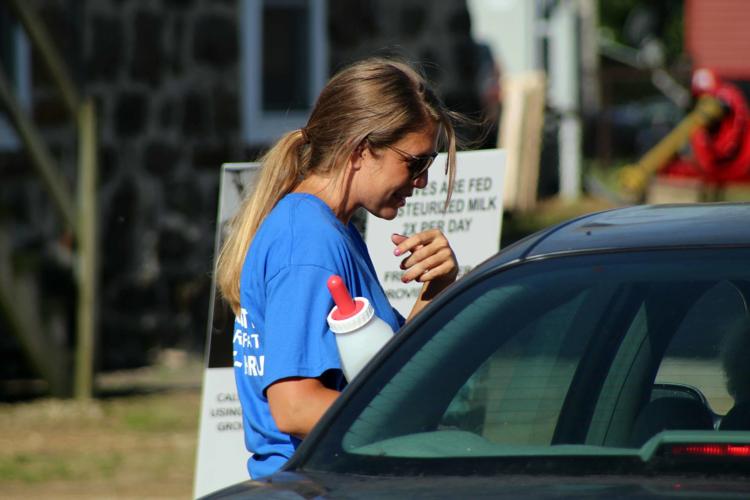 070220-star-gallery-dairy017.jpg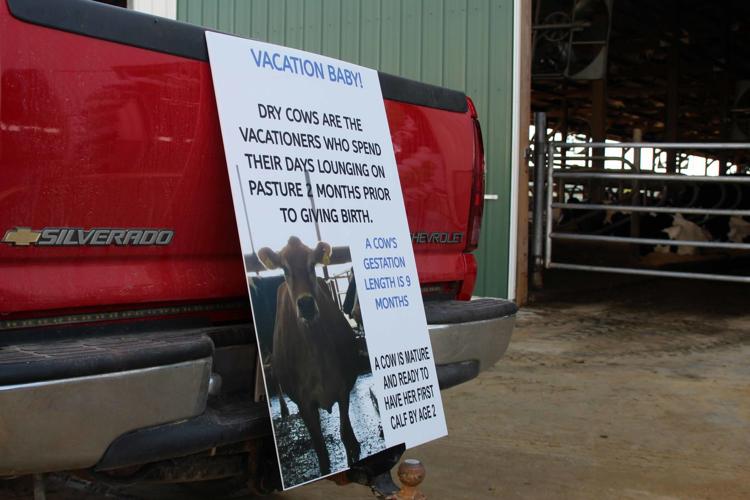 070220-star-gallery-dairy018.jpg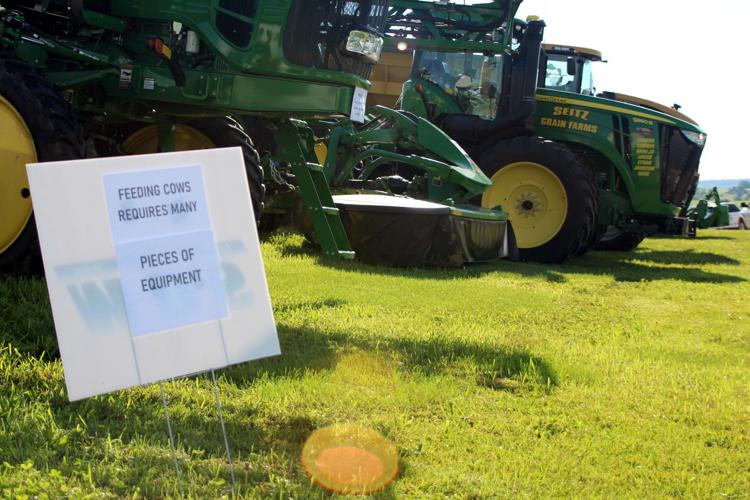 070220-star-gallery-dairy019.jpg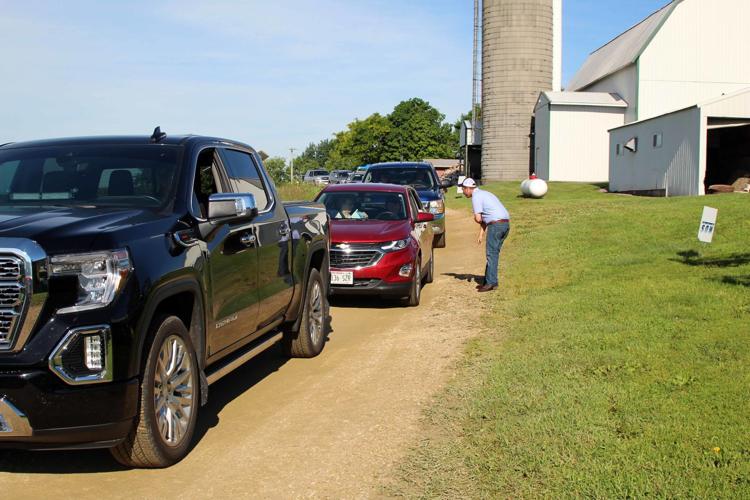 070220-star-gallery-dairy023.jpg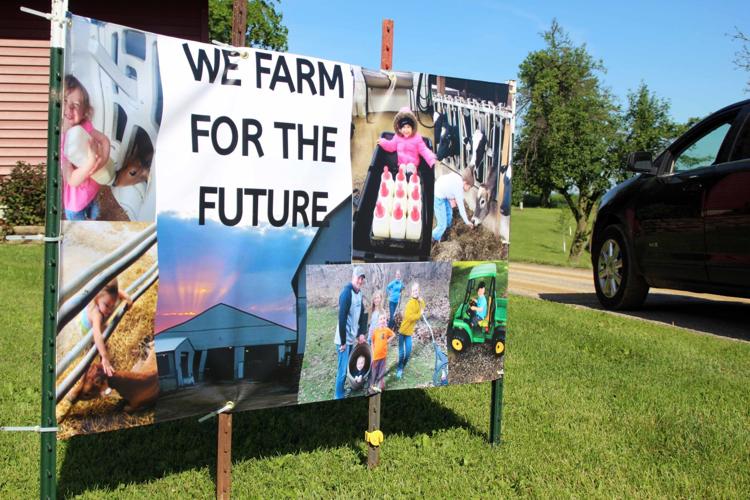 Follow Erica Dynes on Twitter @EDynes_CapNews or contact her at 608-393-5346.
Concerned about COVID-19?
Sign up now to get the most recent coronavirus headlines and other important local and national news sent to your email inbox daily.