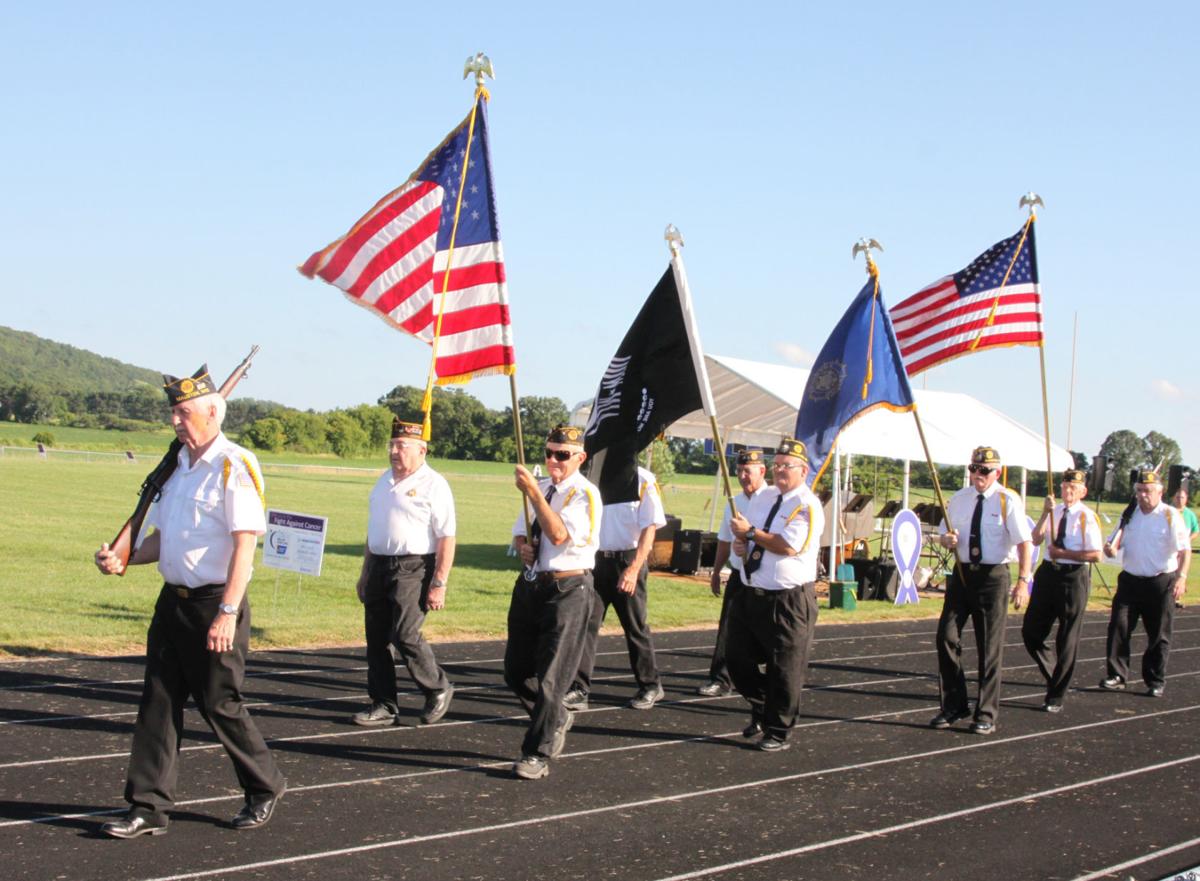 Juneau County saw an influx of more than $23 million in funds for veteran's benefits in 2020 while servicing about 2,500 veterans.
According to a report by Veterans' Service Officer Colin Moten, there are about 2,286 veterans in the county and an additional about 250 veterans in the New Lisbon Correctional and Sand Ridge Treatment Center. Veterans in the county received an average benefit of about $9,000 for the year.
Moten said the Juneau County Veterans' Service Office had a 2020 budget of $145,615, consisting of $135,615 from the county levy and a $10,000 grant from the Wisconsin Department of Veterans Affairs.
"Based on the average total of veteran benefits and grants coming into Juneau County from the federal Veterans Administration, a return of $170 benefit dollars are received for each budget dollar spent assessed to the county tax levy," Moten said in a report to the Juneau County Board Mar. 16. "It's a pretty good tradeoff for us."
The return is a decrease from 2019 numbers by $16.
The Veterans' Service Office maintains 4,250 veterans' graves for flags and flag holders, at a yearly cost of $3,427. According to Moten, 45 veterans died in Juneau County in 2020, a decrease of eight from 2019.
Juneau County serves as the home of about 561 veterans with a service related disability, and the majority of the $23 million went towards medical care for veterans at a cost of about $14.3 million.
District attorney reports increase in crime
Despite the COVID-19 pandemic, Juneau County saw an increase in cases for both felonies and misdemeanors in 2020.
According to a report from Candy Glick, legal secretary for the Juneau County District Attorney's Office, the office filed 873 criminal cases in 2020. Of those 873 cases, 364 were for felonies and 509 were misdemeanors. The numbers are an increase from 2019 numbers by 45 for felonies, and 37 for misdemeanors.
"I was surprised that we did go up with COVID being on," Glick said.
The county had a total of 1,482 new referrals opened for review and possible prosecution, and the district attorney's office closed 874 criminal cases. According to Glick's report, 410 of the closed cases were misdemeanors and 250 were felonies, with the numbers including cases that commenced in 2019 but lasted into 2020.
Other action
In other action, the board:
Approved amending the code of ordinances to include three new UTV/ATV routes. The routes are from Highway HH in Lyndon Station to Highway N, then continuing on Highway N until the Sauk County Line; on Highway B from Ceylon Road to Black Road in the town of Lisbon; and on Highway G from River's Edge Road in the town of Germantown to 19th Avenue in Necedah.
Commended Kathy Hannagan for 22 years of service to Juneau County and Brenda Seeley for 21 years of service to the county.
Approved a land sale of tax delinquent property to RCA Land LLC.
Reach Christopher Jardine on Twitter @ChrisJJardine or contact him at 608-432-6591.