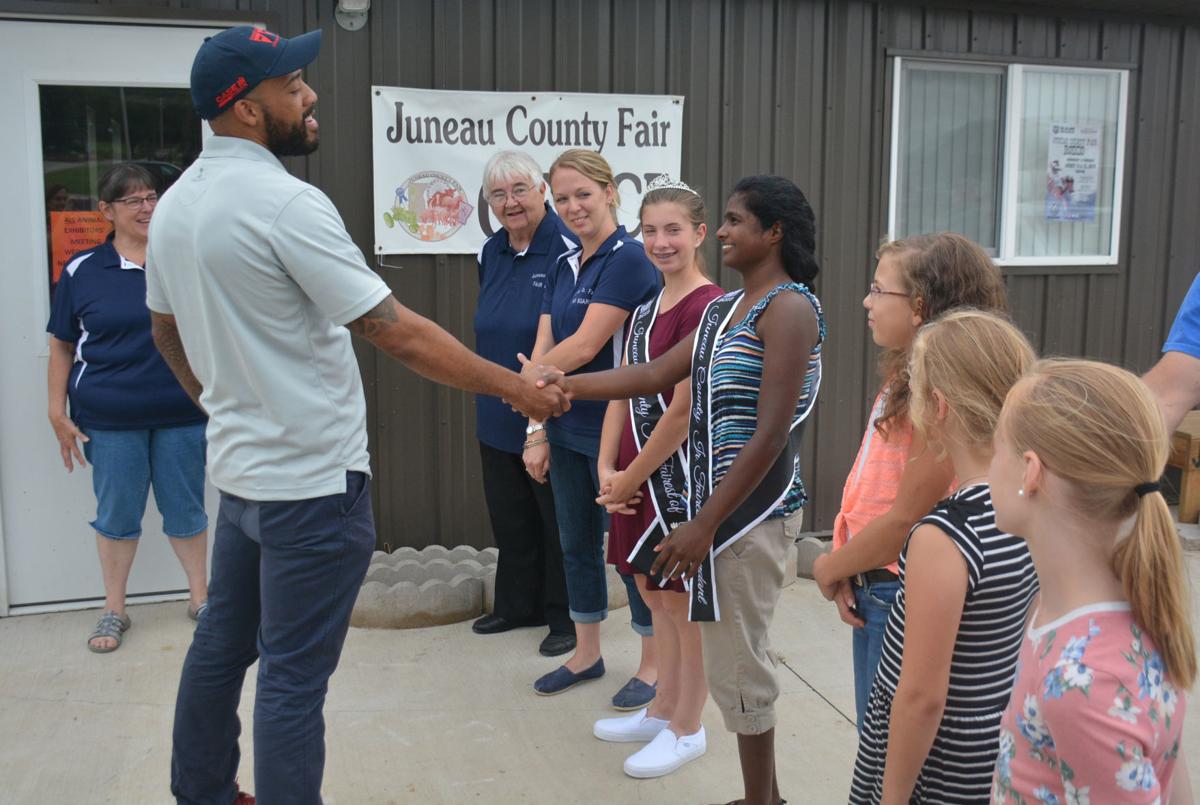 Lieutenant Governor Mandela Barnes stopped by the Juneau County Fair Aug. 12 in his first visit to a county fair this year.
Junior Fairest of the Fair Paige Lowery and Junior Fairest Attendant Heather Hersil, along with Juneau County Fair Board President Heidi Finucan, gave Barnes a tour of the fairgrounds as exhibitors worked to set up booths and stalls and judges worked to grade contest entries in photography, painting, and more.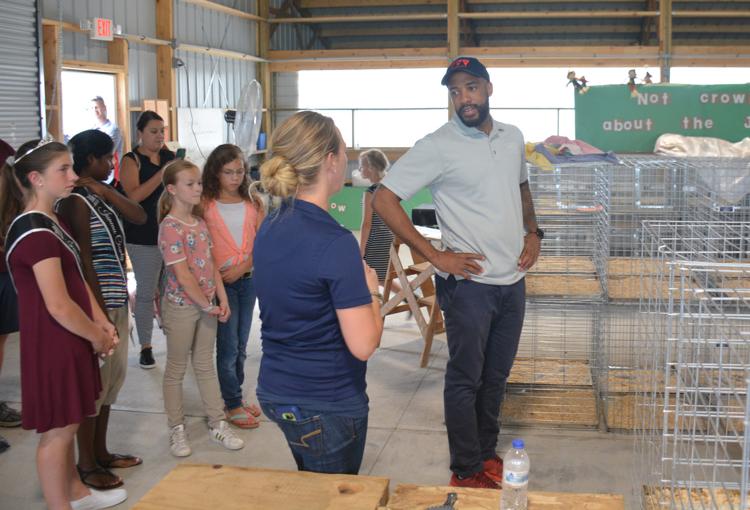 For Barnes the event was a chance to get out of the capital and spend time with constituents as he works on issues like climate change.
You have free articles remaining.
"This is great," Barnes said as Lowery and Hersil showed him some of the contest entries in one of the pavilions.
During the tour, Barnes was shown each of the buildings the fairgrounds has erected over the past five years, including each of the new pavilions and the USDA building at the entrance to the grounds. Finucan also shared the board's hopes of putting in camping spots at the back of the fairgrounds, which could be used year-round.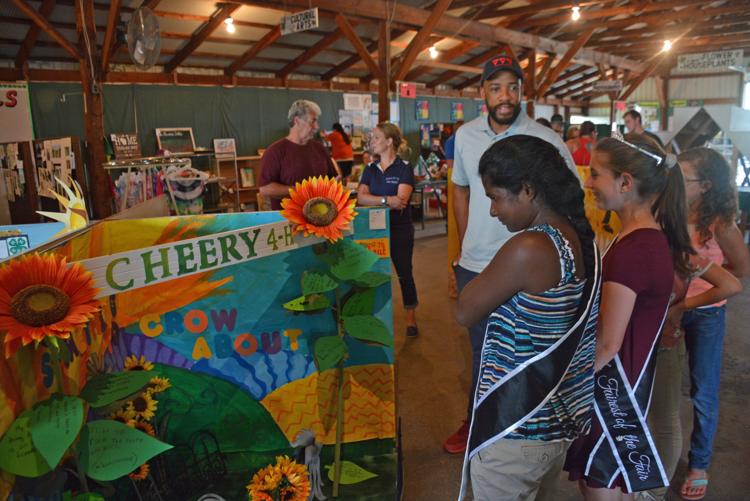 "I'm so impressed, he seems like he really cares," said Kathy Granger, one of the Juneau County Fair Board Directors who joined the tour. "Relative to what he can do… it seems like he really listens."
Barnes made the stop at the Juneau County Fairgrounds after spending three days at the Wisconsin State Fair in Madison, and on his way to a farm event in Trempealeau before heading to Minnesota.
Reach Christopher Jardine on Twitter @ChrisJJardine or contact him at 608-432-6591.