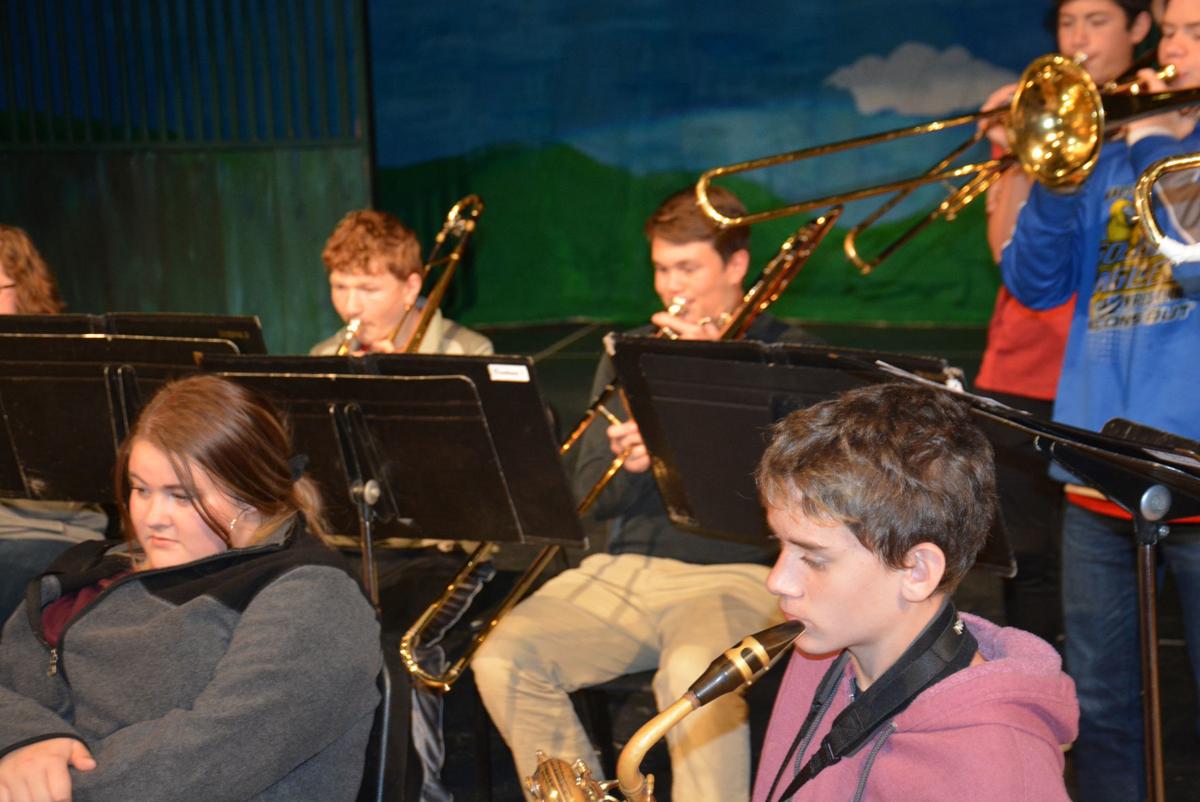 Mauston High School student Ryan Schulz accomplished a feat not done since 2007.
Schulz, a current ninth grade student at Mauston High School, auditioned as an eighth grader in the spring of 2019 to play in the orchestra of the Wisconsin Middle Level State Honors Concert. He was one of just 310 middle or junior high school students selected to perform for the band, choir, or orchestra concerts out of more than 1,200 students who auditioned.
"It's a big deal for a small town like Mauston because the last time any students from here auditioned was in 2010 and the last time one was accepted to perform was in 2007," said Mauston Middle School Band Director Amy Behling.
Chosen to play trombone in the Oct. 26 concert, Schulz started playing the instrument four years ago. He credits his grandmother with getting him into music as a kid with the piano.
"When we did band tryouts I did the one most interesting to me… I couldn't make a sound on the other instruments besides the trumpet, so I chose trombone," Schulz said. "At that time I did not know I would ever be able to grow to play in an honors orchestra, but I slowly grew over time and last year it skyrocketed, I really started loving band."
Schulz said everything about the concert, from the audition to practicing to playing, was an amazing experience.
"It was really, really great, there was a lot of great musicians," Schulz said. "We spent a lot of time working on the songs and it was great to hear it all come together. It was one of those moments in life where you're like, wow, this is really happening."
You have free articles remaining.
The students stayed in Madison for the concert and practiced with nationally known conductors.
"We went down and practiced all day from 9 a.m. to 9 p.m., and then the next day we practiced again and had a 2 p.m. concert," Schulz said. "It was a lot of practicing – my lips got tired – but it was a lot of fun."
Mauston schools do not have an orchestra, so the experience of playing in the orchestra was new to Schulz.
"It was really awesome for me because I've never got to experience orchestra," Schulz said. "There's different dynamics, the way you have to play really has to change when you're in an orchestra, so it was a great challenge."
When Schulz found out he was selected for the concert, he said he immediately left class to go see Behling, who was his band director in middle school.
For her part, Behling is very proud of her student, calling Schulz "the whole package."
"Not only is he musically gifted for his age, but he practices his instrument diligently and works very hard every day to be a better player," Behling said. "He is also a pleasure to have in class because he always displays courtesy, respect, humility and honesty. In my thirty years of teaching, Ryan ranks as one of my top ten middle school band students. I am excited to see what path music takes him in the future."
Schulz hopes to become an airline pilot when he graduates from school, but is planning to keep his musical options open.
"I actually want to be an airline pilot, but if that doesn't work I could always pursue music," Schulz said. "I've always loved music, and now I'm getting pretty far with it so it's always a good plan if I don't become a pilot."
Reach Christopher Jardine on Twitter @ChrisJJardine or contact him at 608-432-6591.