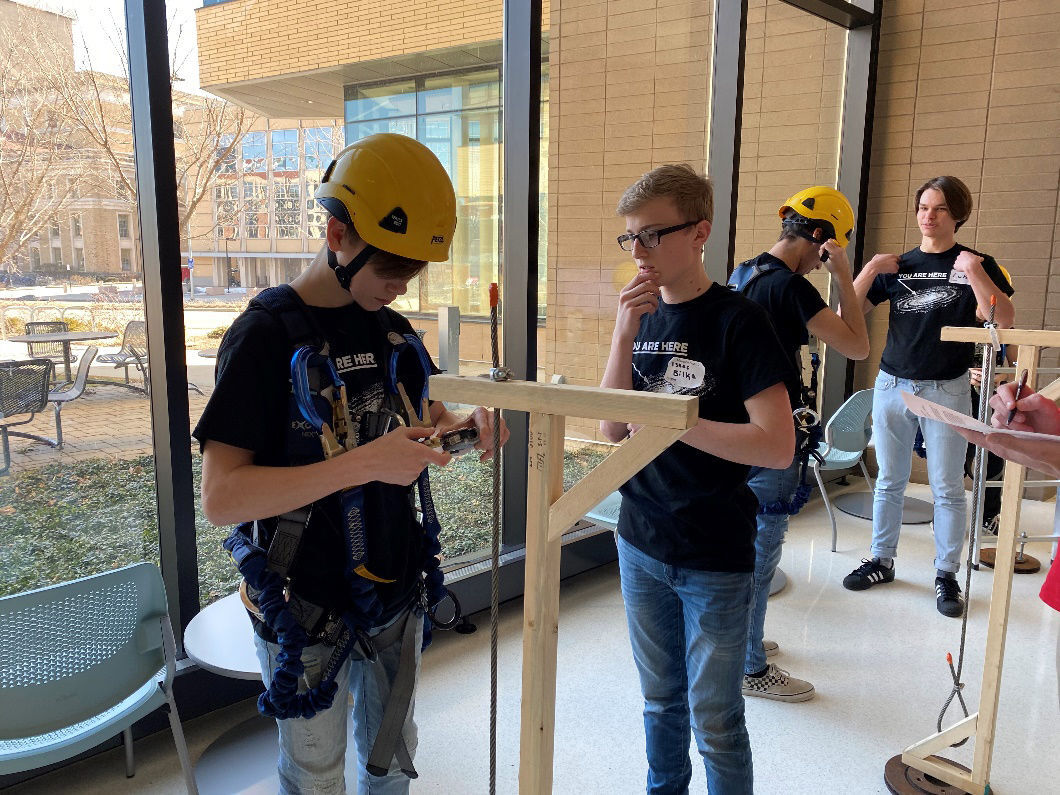 Fresh off of a second place overall placement in the KidWind Challenge regional competition, the students in Luke Heath's science class at Mauston High School were preparing for a trip to California and a spot in a national competition when COVID-19 hit. The competition was cancelled, but that did not discourage the students who worked to make their projects even better for this year's competition.
The KidWind Challenge is a hands-on design competition involving wind and solar energy, where teams of students design and build small-scale wind turbines and solar structures at home or school. The regional competition is held at UW-Madison.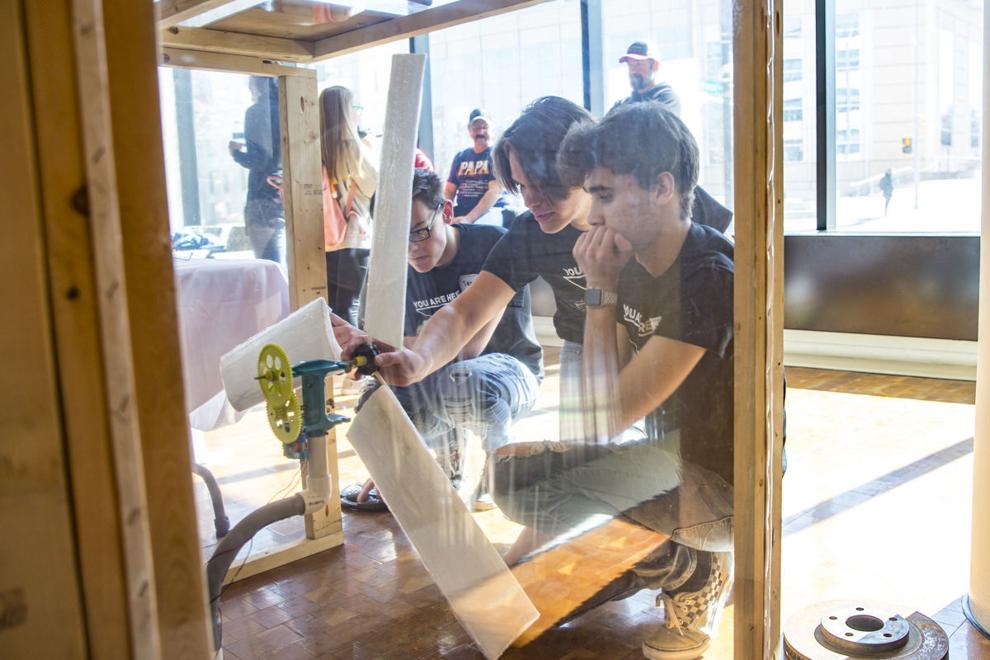 In spring of 2020, the Frosh 2 team from Mauston High School placed second overall, qualifying for the national competition at the American Wind Energy Association's National Conference. Originally scheduled for June, the competition was ultimately cancelled due to COVID-19 restrictions. The team was one of three sent to the regional competition, with another team from the school finishing third overall.
"Last year was our first year in the kid wind competition, so we were kind of rookies," said Heath. "We didn't know what to expect, but they did well and they're fired up about it now."
This year the school is again sending three teams to the competition, with three turbines of varying designs. The competition is on March 6, 2021.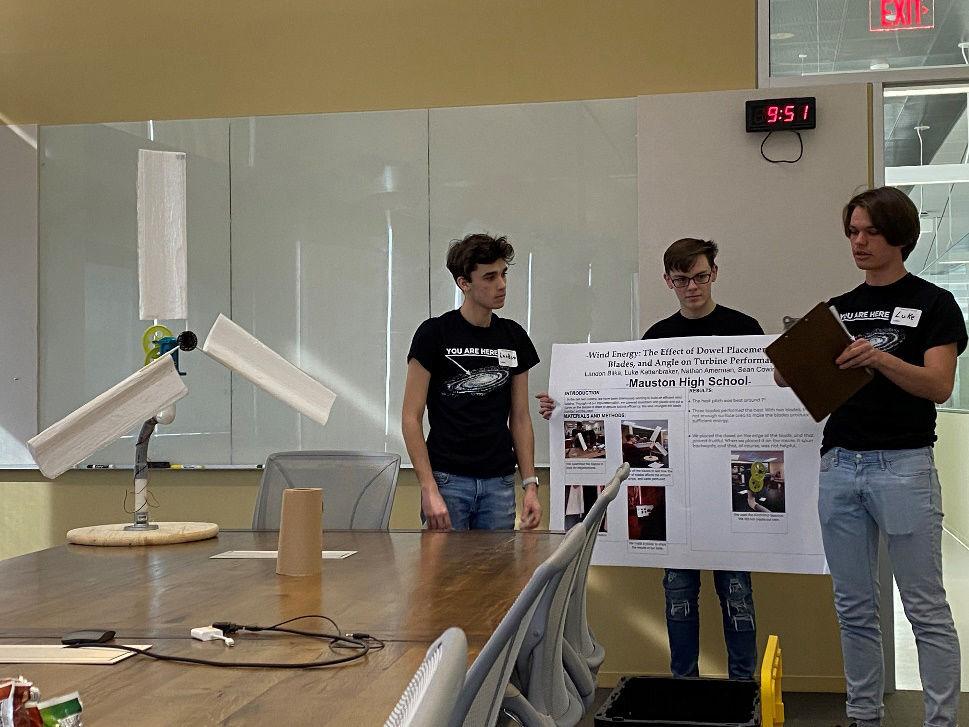 "Our main problems last year was everything was really fast paced," said Trevor Gottschall, whose team won third place overall and finished first in the climbing safety challenge. "We found ourselves in a lot of positions where we were unprepared for the in the moment decision making, so that's the biggest thing we think we could do better this year."
Utilizing their experience from last year's competition, the teams are working to perfect their turbines. One of the teams is entering the same division as last year, where they are given all the pieces but the turbine blades. The other two teams are moving up in the divisions, with one team designing their own motor for the turbine from scratch, and the other using a pre-made motor but designing every other part of the turbine themselves.
Landon Bilka, a senior, was on the second place team from last year's competition. He says the competition "opened his eyes" to new opportunities, and got him thinking of mechanical engineering as a path in college. For this year's competition he is designing most of his turbine.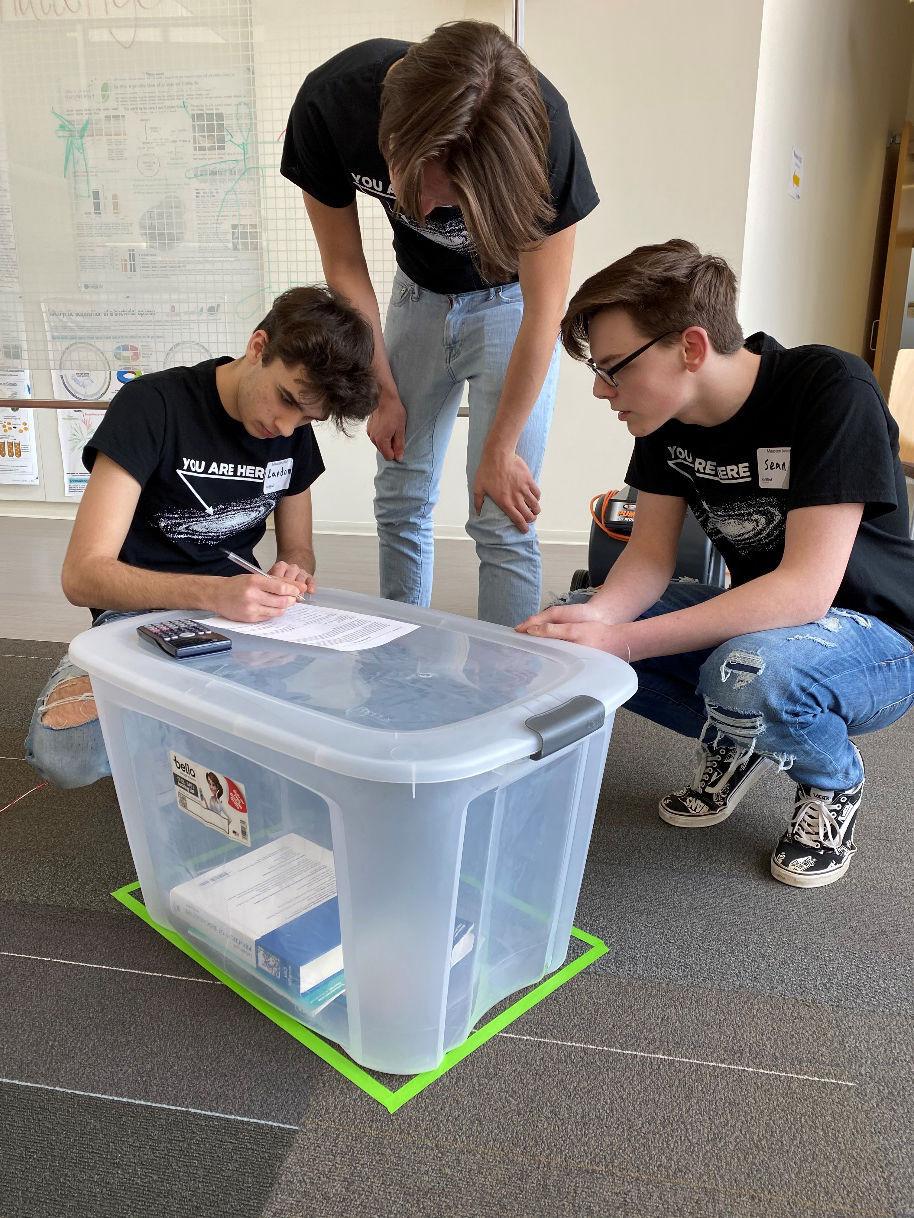 "I started with a base that is an old disk brake out of a car then welded in square tubing and formed a 90 degree angle so the blades can bypass the base, gaining a couple more inches," Bilka said while describing his team's turbine.
Bilka's team designed their own gearbox, which they are hoping can take them to the next level. Each of the pieces of the turbine is mounted using brackets Bilka designed and printed using a 3D printer.
Heath says the competition this year should be fierce, but the students feel prepared.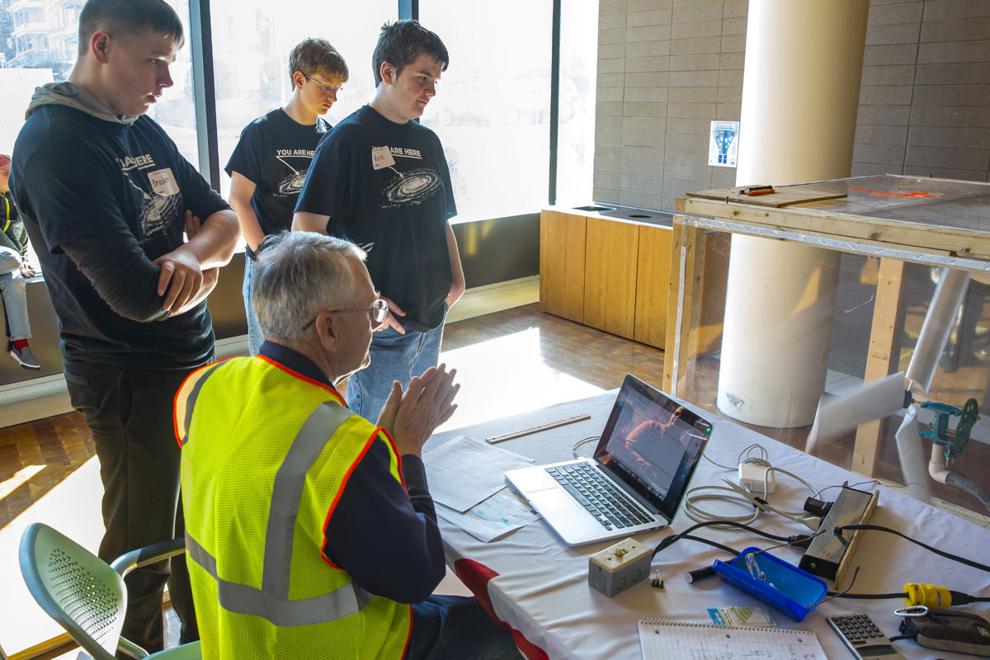 "They're judged on how well the turbine performs, how much electricity it produces," Heath said. "But there is also a presentation in front of experts where (the students) explain how they built their turbine, the data they collected, then they're also presented with problems like making a safety harness… they want you to think in the moment and problem solve. It was eye opening, but this year they're prepared."
The regional competition will take place virtually on March 6, and those teams that qualify for the national competition will head to Indianapolis, Indiana June 8-10 to compete.
Competing this year from Mauston High School are:
Team 1—2020 Seniors
Team 2 – 2022 Sophomores