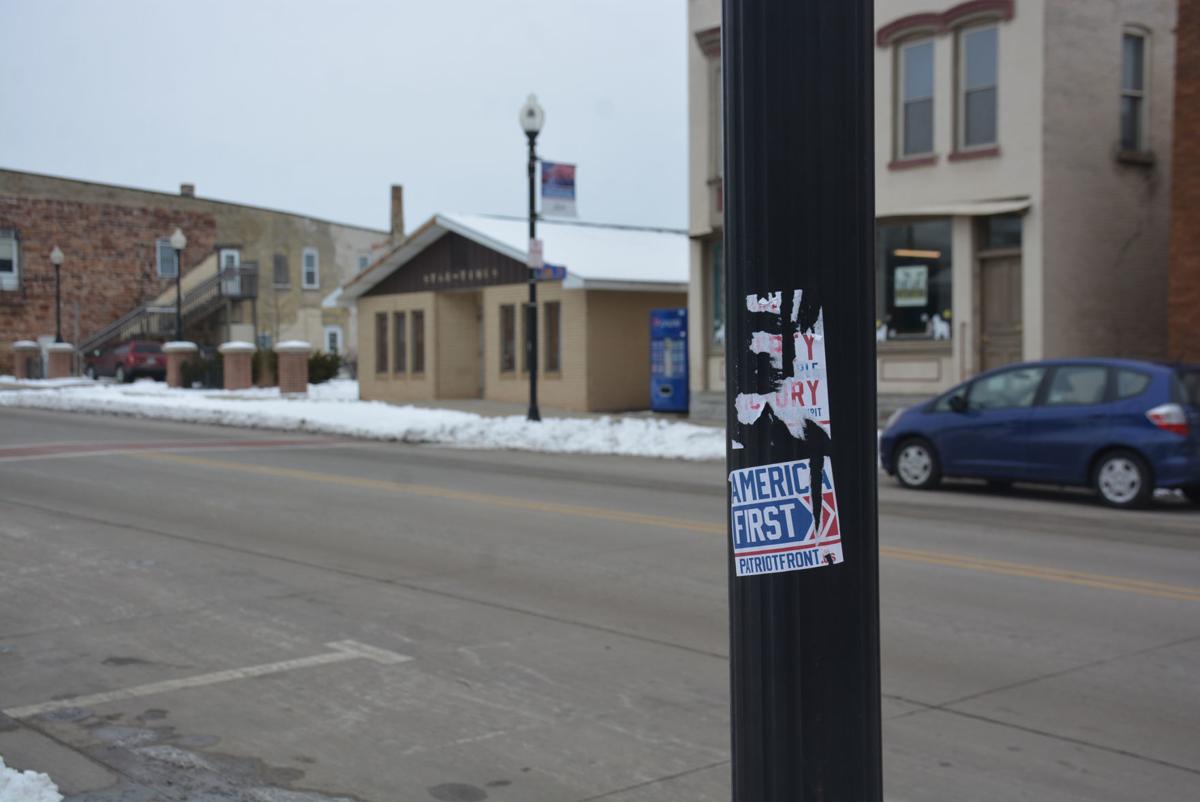 Multiple neo-Nazi organization stickers promoting a white supremacist group were discovered in Mauston over the previous several days.
The stickers advertise Patriot Front, a group identified by The Southern Poverty Law Center as a white nationalist group originating in Texas. The Southern Poverty Law Center is a non-profit legal advocacy group that also monitors hate groups.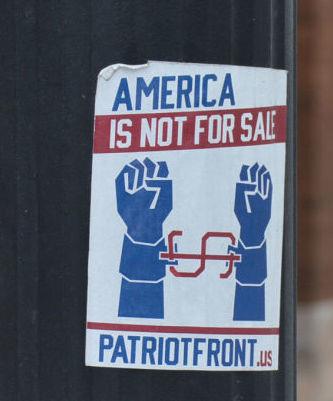 According to The Southern Poverty Law Center, "Patriot Front is an image-obsessed organization that rehabilitated the explicitly fascist agenda of Vanguard America with garish patriotism. Patriot Front focuses on theatrical rhetoric and activism that can be easily distributed as propaganda for its chapters across the country."
The city became aware of the stickers after they were discovered by maintenance personnel working for the county.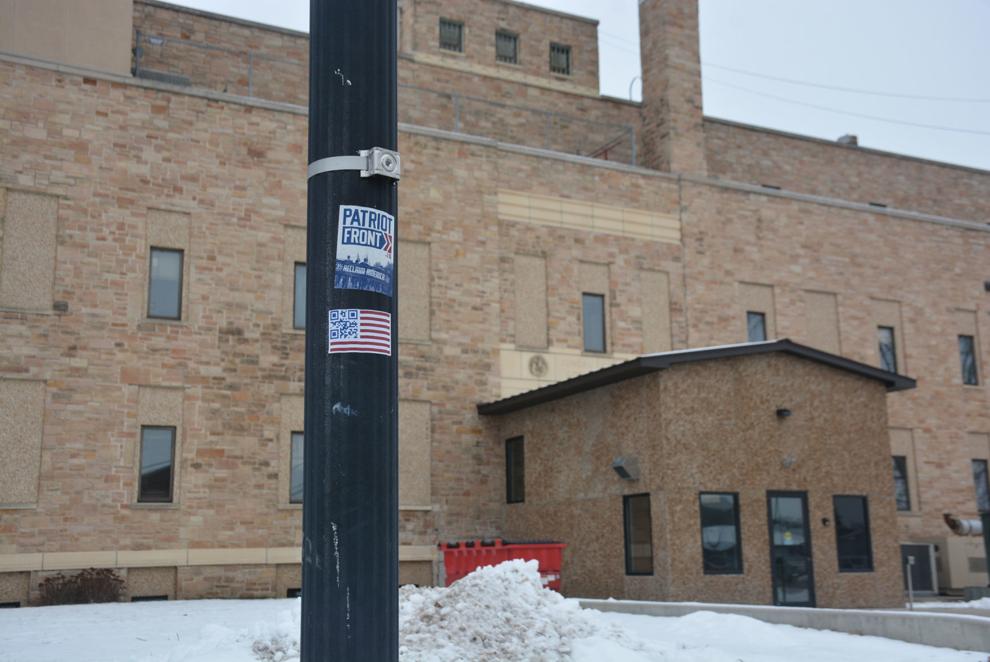 "The funny thing is… they're strategically placed where they have no cameras," said Mauston Director of Public Works Rob Nelson.
Although numerous city council members and city workers said they have been taking down the signs when they see them, the stickers continue to reappear. The stickers show the group's name and messages such as "Reclaim America" or "America is not for sale." Some stickers do not have the group's name, instead consisting of an American flag with a QR code leading to a white nationalist website.
About 10 stickers, some slightly defaced, were found during a walk around the court house and surrounding streets on Jan. 15. The majority of the stickers were found on light posts and utility poles, though one sticker was found on the cannon stationed outside the courthouse side entrance.
"If anyone sees anything funny like that, call it in," said Nelson.
Mauston Chief of Police Mike Zilisch has not yet returned a request for comment.