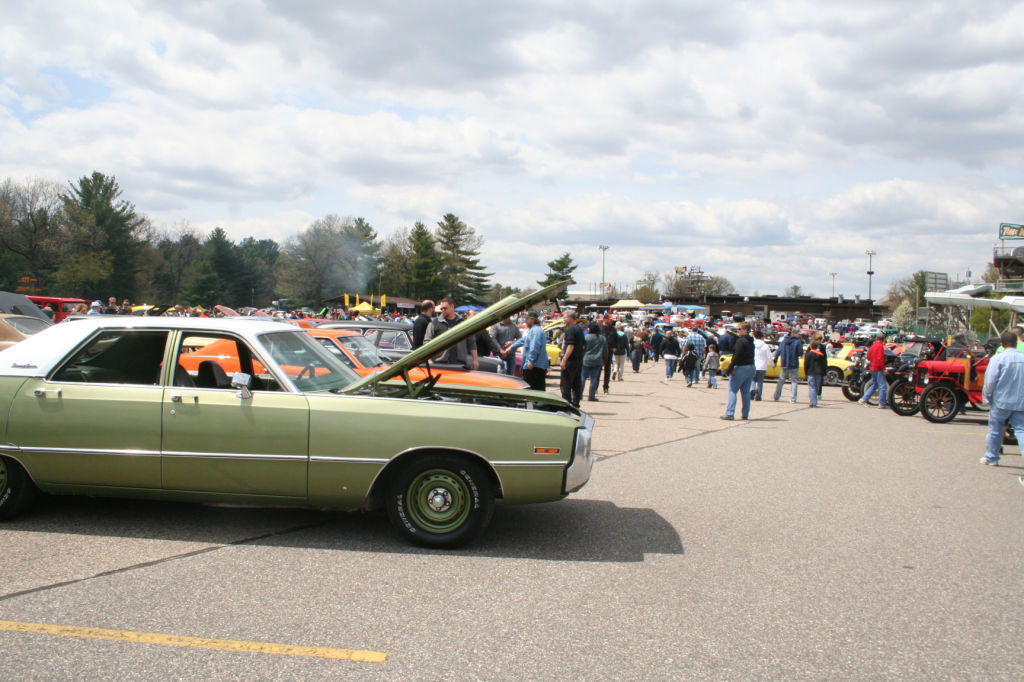 The outbreak of COVID-19 has caused numerous events throughout the country to be canceled or postponed, a list which now includes Wisconsin Dells' classic car show Automotion.
Originally scheduled for May 16-17, the car show has been moved by event organizers to Sept. 12-13, 2020. Events will run from 7 a.m. Sept. 12 through 2 p.m. Sept. 13.
"With the ongoing situation surrounding COVID-19, we needed to postpone for the health and safety of all of our visitors," said Jenifer Dobbs, Managing Director of Festivals and Events for the Wisconsin Dells Visitor and Convention Bureau.
With more than 1,200 cars and thousands more people showing up to the festival each year, Automotion is usually one of the largest tourist weekends of the year for the Wisconsin Dells region. The 2020 show is showcasing automobiles from model years 1989 and older.
The two-day event features a car show, swap meet, car corral and plenty of kids and family activities. The off-location Hollywood on Broadway, with its display of Hollywood replica cars, is scheduled for 5 p.m. Sept. 12 on the downtown Wisconsin Dells strip. An award event closes the show at 2 p.m. Sept. 13 at Mt. Olympus.
The move applies only to the officially sanctioned Automotion, held at Mt. Olympus Resort in Wisconsin Dells, and not other events scheduled for the same weekend. Unofficial related events, like the Automotion Commotion event at Edge-O-Dells resort in Wisconsin Dells, have not been moved yet.
Postponing the event comes after some hotels in the areas began cancelling reservations for the weekend and issuing refunds to customers. Of the major resorts in Wisconsin Dells, Great Wolf has announced it will remain closed through at least May 19, while Kalahari is scheduled to reopen May 1, the Wilderness is scheduled to reopen April 24, and Mt. Olympus is scheduled to remain closed through April 30. Each resort admits the dates may be extended due to circumstances surrounding COVID-19.
The new dates are in minor conflict with the rescheduled dates for Summerfest in Milwaukee, with both festivals holding events on Sept. 12. Dobbs said the conflicting dates were taken under consideration, but the "demographics are different enough" for Automotion and Summerfest that the car show should not be negatively affected.
Reach Christopher Jardine on Twitter @ChrisJJardine or contact him at 608-432-6591.
Concerned about COVID-19?
Sign up now to get the most recent coronavirus headlines and other important local and national news sent to your email inbox daily.