Necedah's one-year hiatus from varsity football is over.
The Cardinals are back in the mix in the Scenic Bluffs Conference after cancelling their 2018 varsity season due to player safety concerns with a roster heavy on youth and light on turnout. Instead, they fielded only a junior varsity squad last year.
"There's a lot of excitement. Can't wait to start playing on Friday nights again," said Necedah head coach Chris Rice. "Kids are working hard and really getting after it. We're just really excited to be back to varsity football."
Rice was in an especially unique position last year. It was his first season as head coach and it came with a team only playing junior varsity games. But with a very young team learning a new system and experiencing a culture change under a new regime, the bump down to JV may have been a blessing in disguise.
"We made a lot of mistakes on offense and defense last year that needed to be cleaned up," Rice said. "If we would've done that against a varsity schedule last year, I think the injuries would've piled up. It's something the kids can look back now and see what they needed to improve on from last year."
Turnout during the first week of practice was consistently around 25 and the roster is still young, so the challenges aren't over for the Cardinals. But there are a handful of upperclassmen with previous varsity experience, including senior quarterback Jaron Murphy.
As a sophomore in 2017, Murphy was named an all-conference first-team selection as a utility player. Miles Saylor was Necedah's starting quarterback at the time, but Murphy took over under center last season following Saylor's graduation.
As one of the select players on the team with experience playing under the Friday night lights, Murphy will try to impart what wisdom he can on the younger players with little-to-no experience at the varsity level.
"I think my knowledge and some of the other kids' knowledge and experience on the varsity level is really going to help the other kids because we can give them that boost of confidence and give them the experience that we had," Murphy said.
You have free articles remaining.
Like any team, Necedah hopes to compete for a playoff spot this year, even if it could be an uphill battle with such a young, inexperienced squad. Above all else, the Cardinals are looking to set a foundation to build on for the future in their quest to become a regular postseason contender once again.
Though times have been tough in recent years for Necedah football, it wasn't that long ago that the Cardinals were one of the Scenic Bluffs Conference's most consistent commodities.
Long-time head coach Erich Mach helped build a Necedah program that regularly competed for conference titles and playoff spots. From 1999 to 2011, the Cardinals captured at least a share of seven conference crowns. Prior to that, Necedah had won just one other conference title way back in 1938.
In addition, the Cardinals made the playoffs 15 times in 16 years and won 13 playoff games from 1999 to 2014, including a stretch of 12 consecutive postseason appearances from 2003 to 2014.
Rice hopes to be the man to get the program back on the right track. He is the son of long-time former Ithaca head football coach Dan Rice, who was inducted into the Wisconsin Football Coaches Association Hall of Fame in 2007. He's also cousins with Pat Rice, who has won six state titles as head coach at Waunakee.
Current assistant coach Pete Lowery was also a member of Mach's coaching staff during the glory years of Necedah football. The Cardinals have a long way to go before they're anywhere near that level again, but Lowery believes Rice is the right guy to navigate Necedah back on a path toward success.
"Coach Rice, he's got the knowledge and the pedigree to build the program and get it back to high expectations," Lowery said. "He's got high expectations that the kids will have to work to get to."
Necedah Football Practice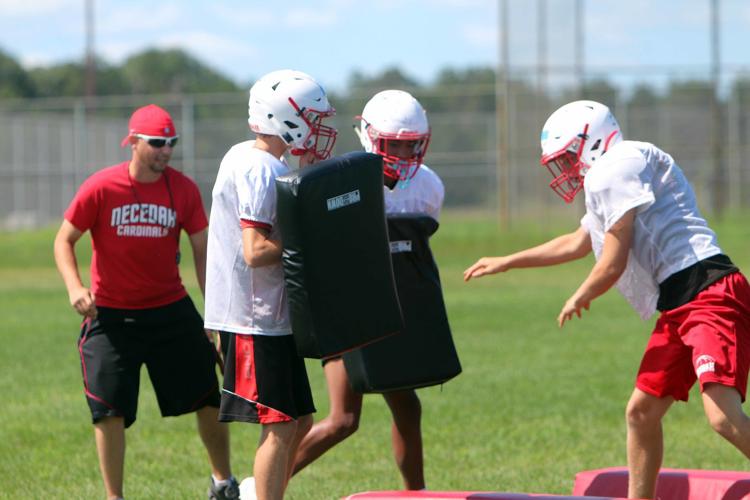 Necedah Football Practice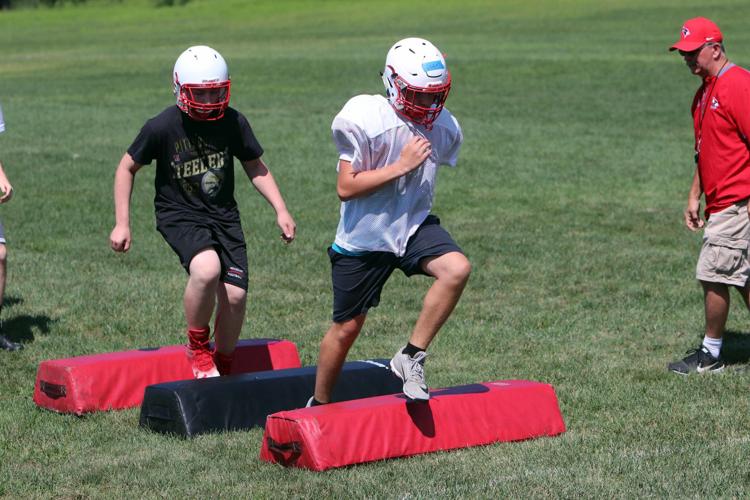 Necedah Football Practice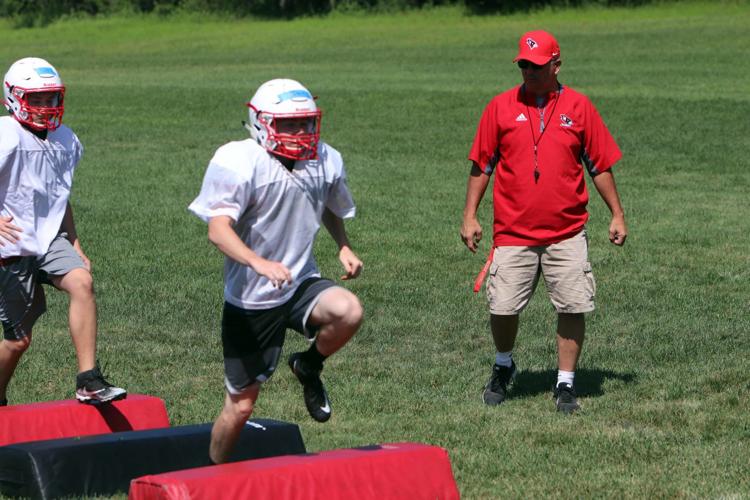 Necedah Football Practice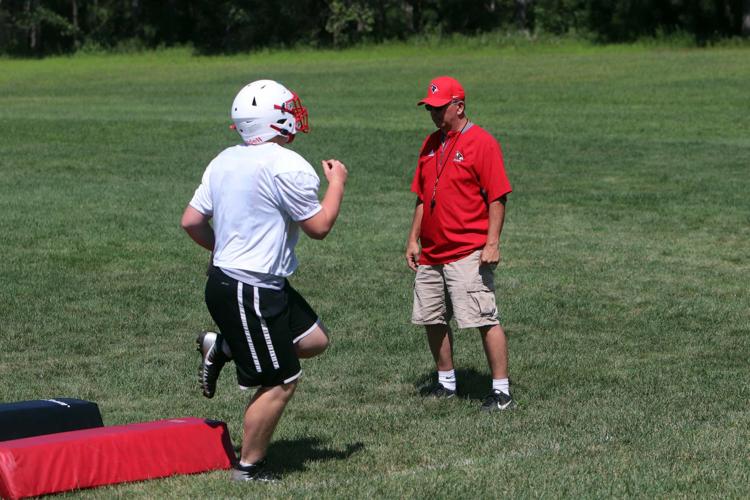 Necedah Football Practice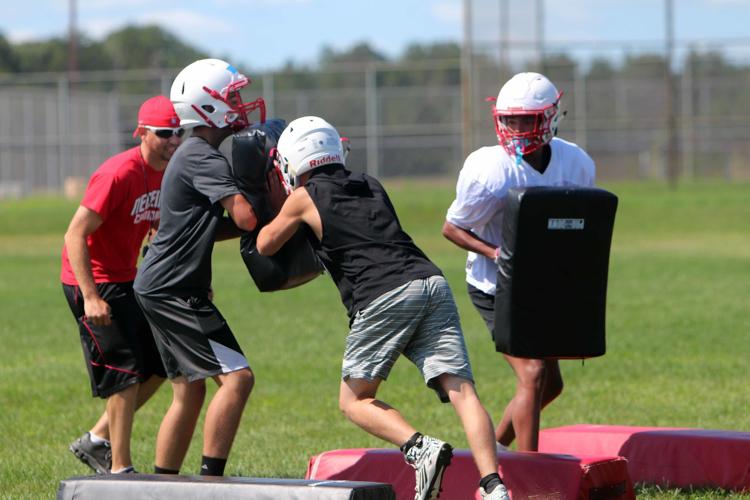 Necedah Football Practice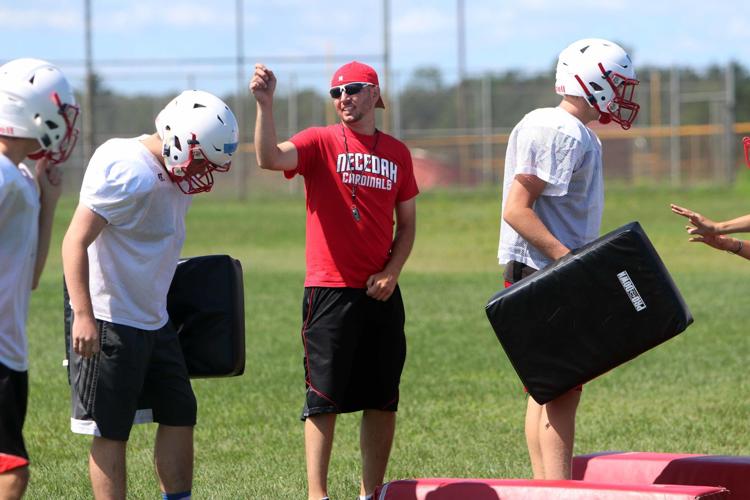 Necedah Football Practice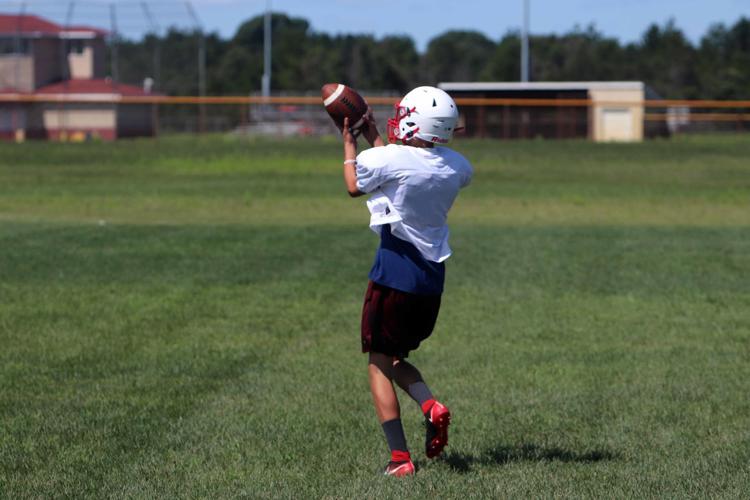 Necedah Football Practice
Necedah Football Practice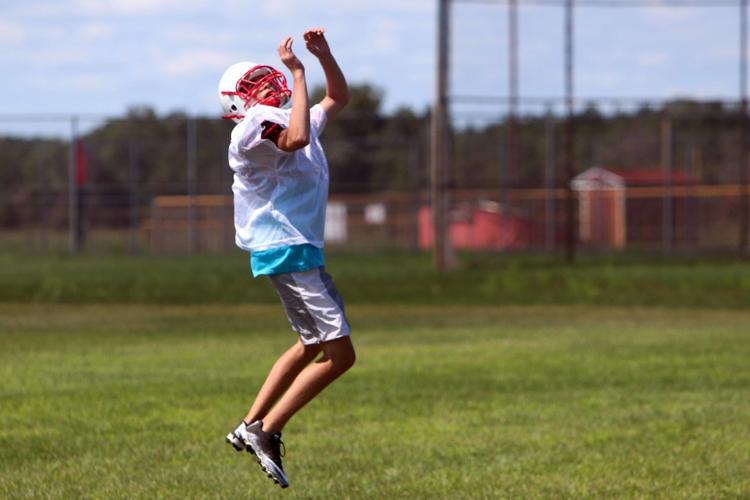 Necedah Football Practice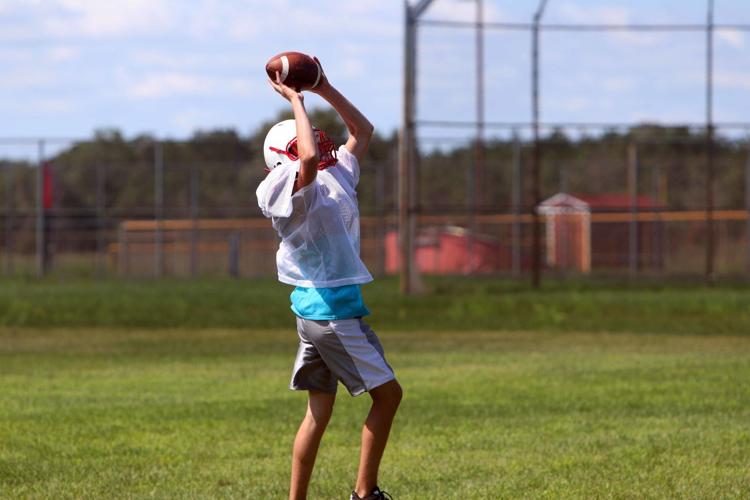 Necedah Football Practice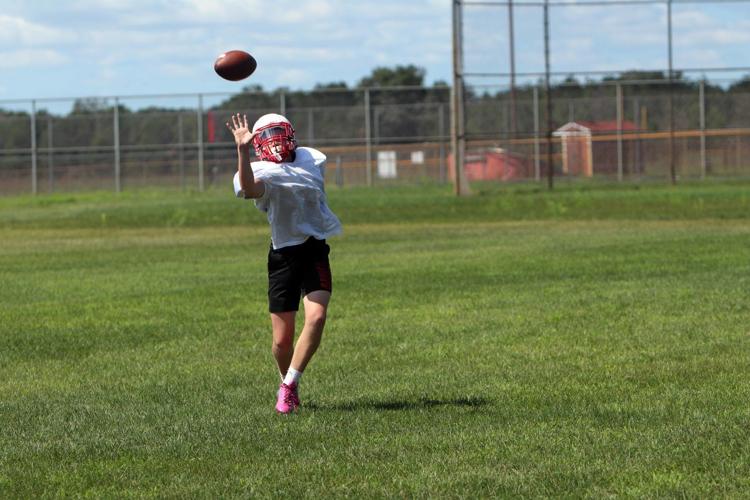 Necedah Football Practice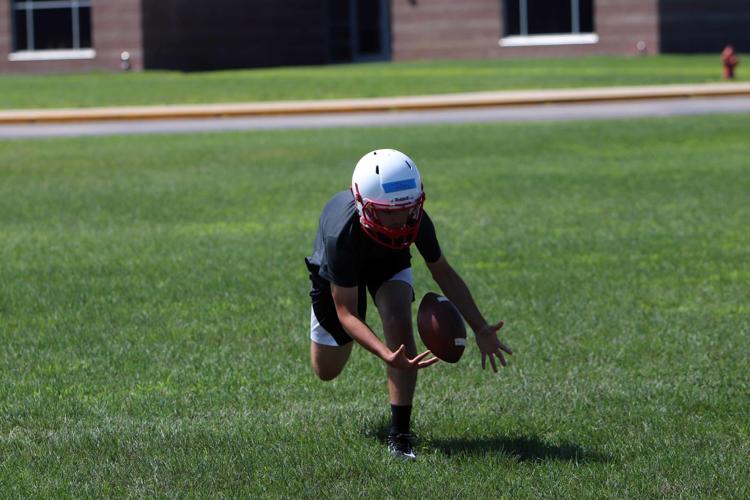 Necedah Football Practice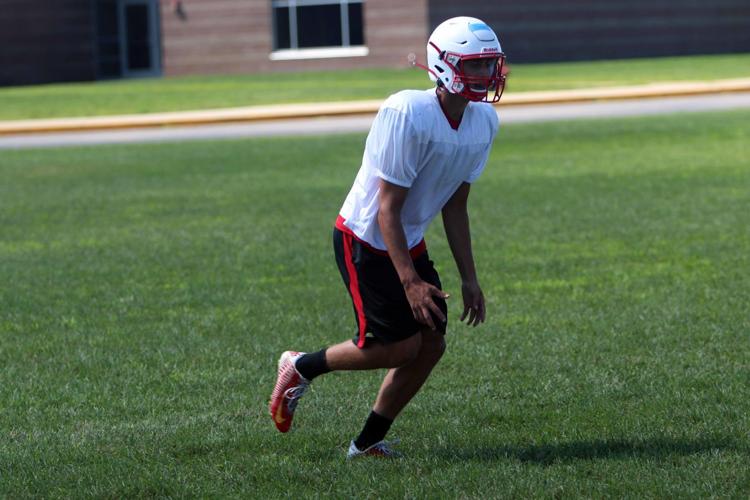 Necedah Football Practice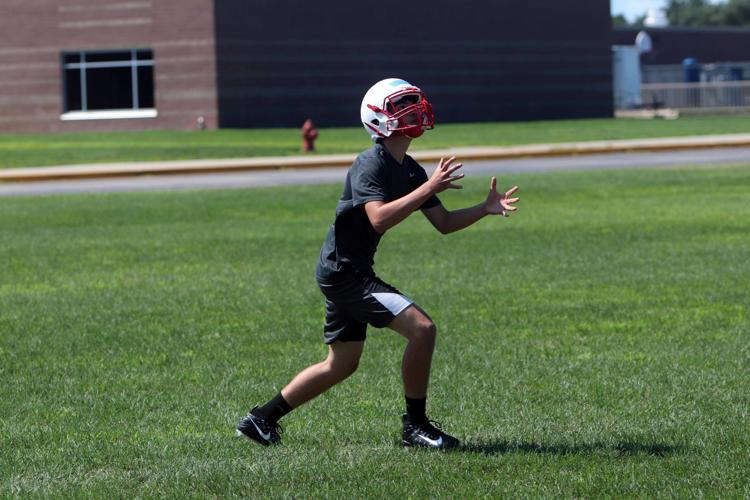 Necedah Football Practice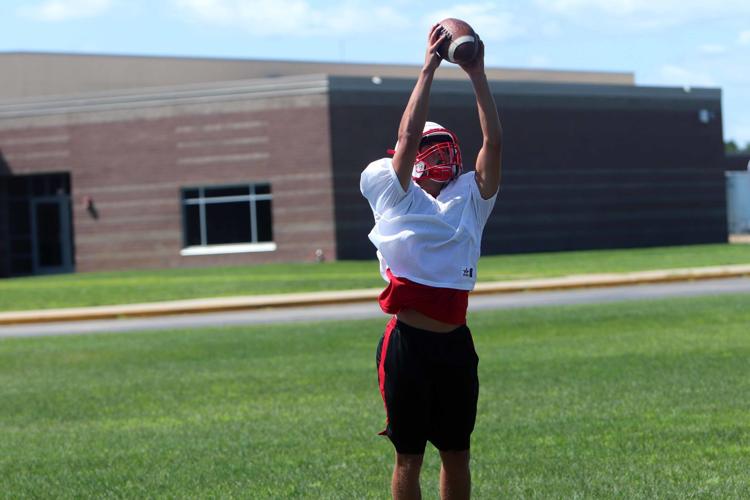 Necedah Football Practice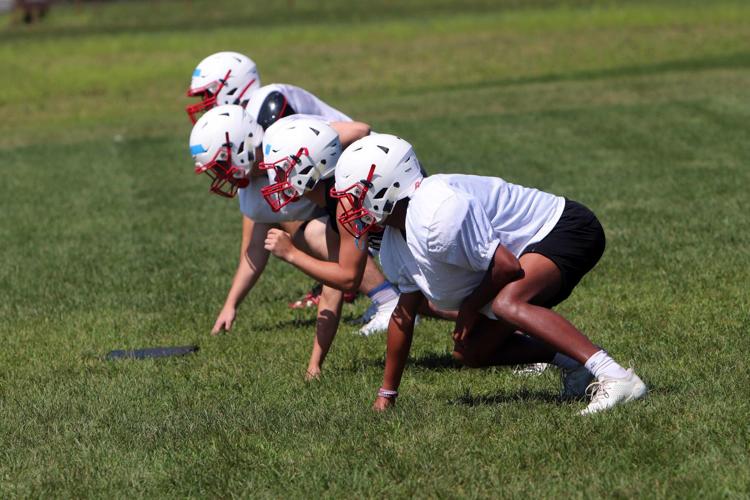 Necedah Football Practice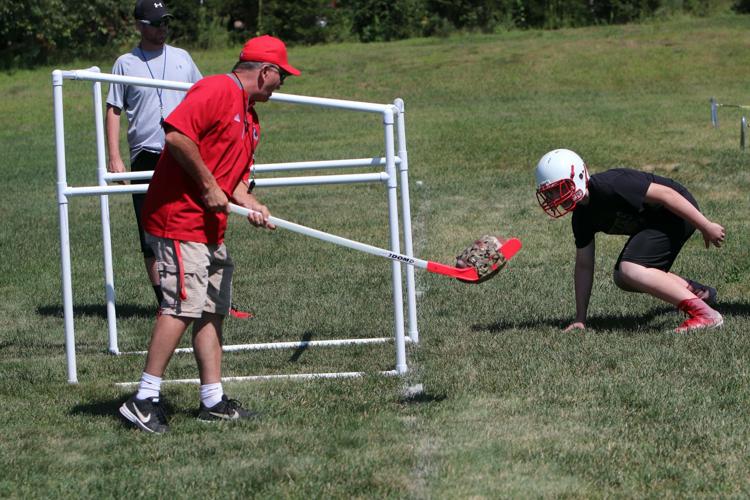 Necedah Football Practice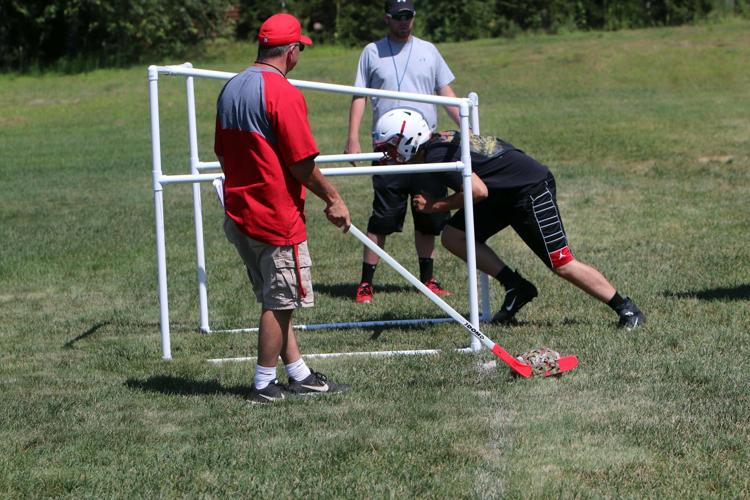 Necedah Football Practice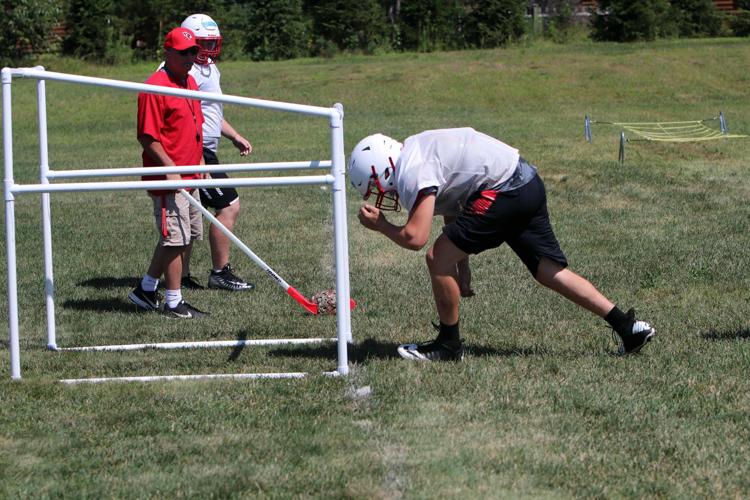 Necedah Football Practice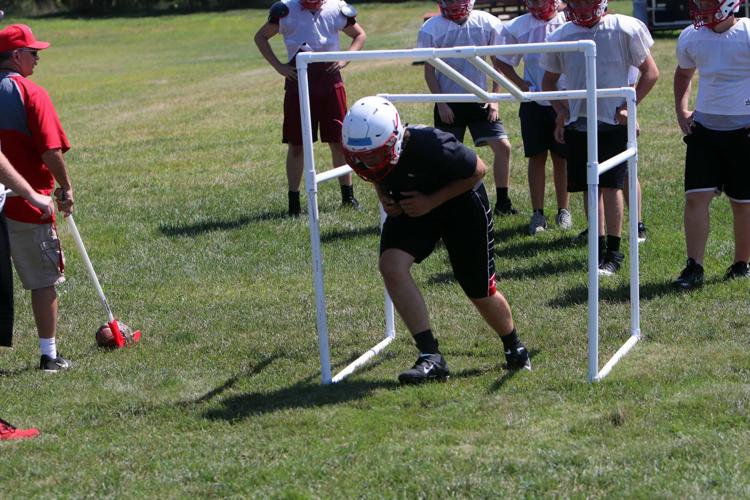 Necedah Football Practice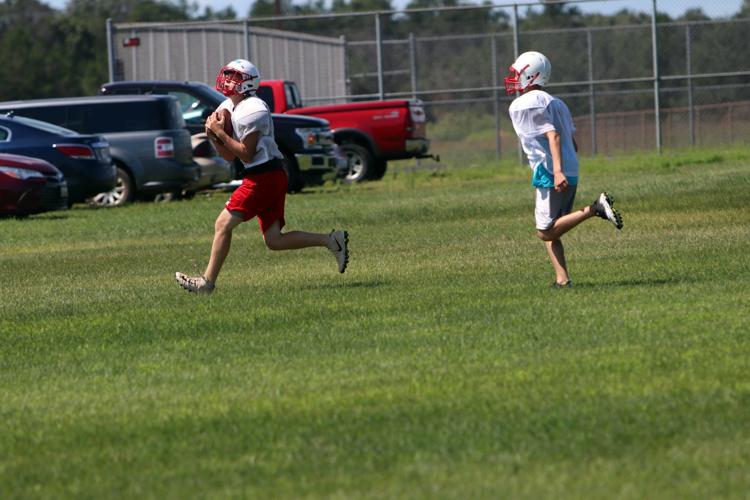 Necedah Football Practice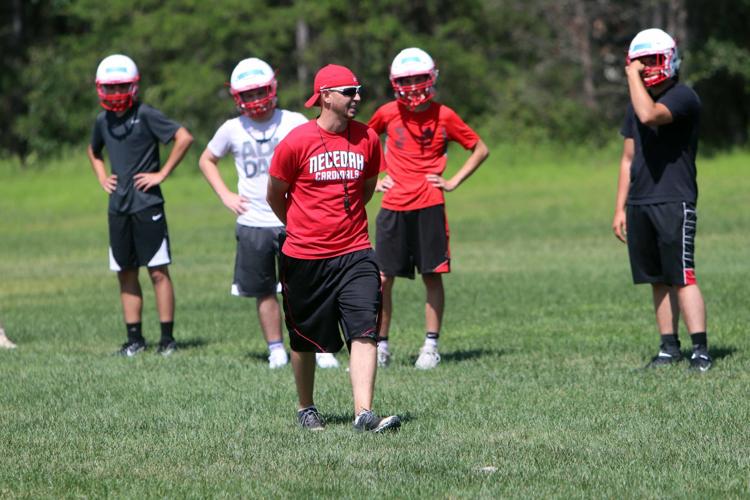 Necedah Football Practice