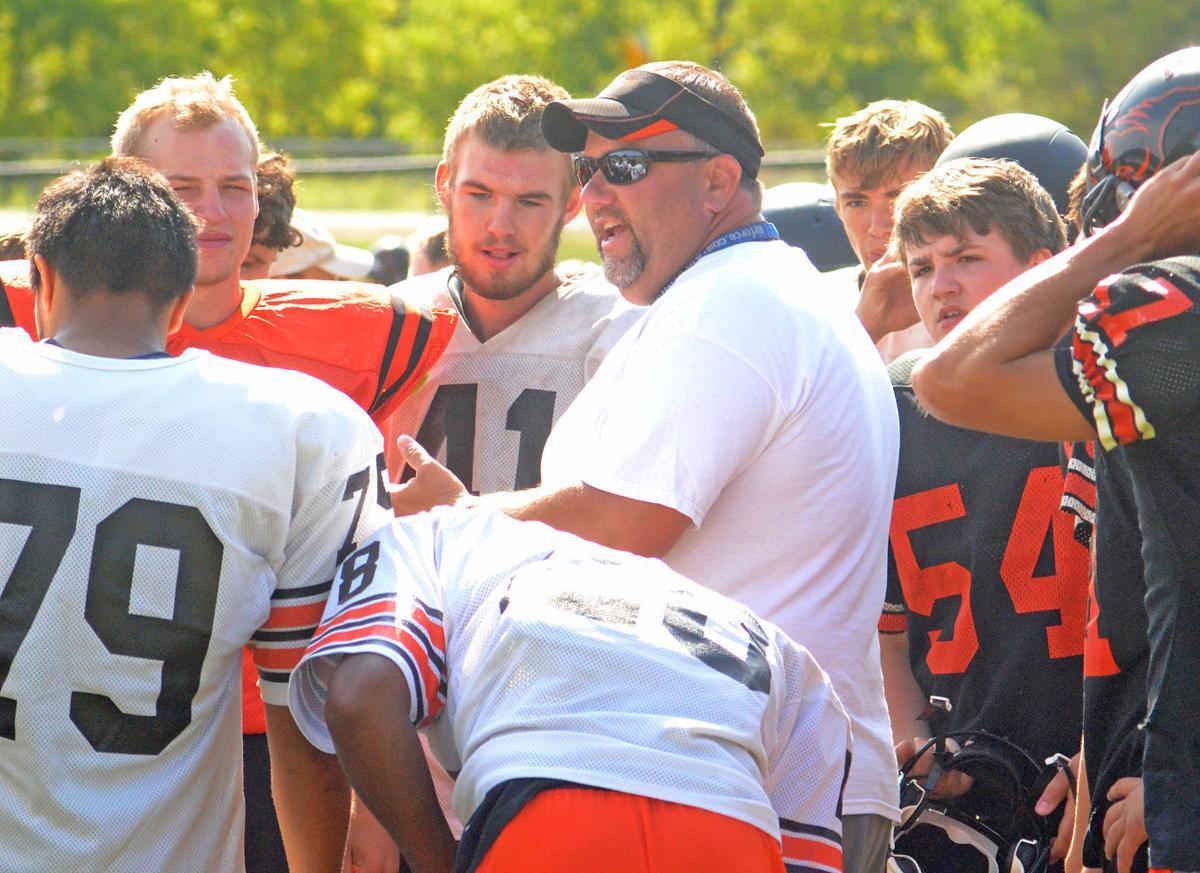 The 2020 WIAA football season was all set to see statewide football-only conference realignment all across Wisconsin. Which, of any, these new-look conferences we see this year still remains to be seen.
The plan to bring forth a full-scale statewide realignment for Wisconsin high school football was several years in the making. A realignment proposal was crafted by the Wisconsin Football Coaches Association (WFCA) and unveiled in the summer of 2018.
The WIAA Board of Control approved the realignment plan 9-2 during a March 2019 meeting and then, following a 40-day window for schools to file appeals and voice concerns, the board gave the plan final approval in April 2019.
The stated end goal of this realignment undertaking was getting every team as part of a seven- or eight-team conference. This creates greater uniformity for playoff qualification and eases the burden of non-conference scheduling for schools in smaller conferences. The South Central Conference was a prime example of a smaller conference that welcomed this change.
The SCC was an eight-team conference for a number of years before Baraboo, Portage and Reedsburg all left for the Badger North Conference in 2001 and were replaced by Lodi and Poynette, leaving it as a seven-team conference. Lodi and Poynette then left for the Capitol North Conference in 2006 and were replaced by Wautoma.
The South Central Conference then spent over a decade as a six-team conference consisting of Adams-Friendship, Mauston, Nekoosa, Wautoma, Westfield and Wisconsin Dells, creating headaches for school administrators who repeatedly voiced their frustrations to the WIAA.
The conference got a measure of reprieve in football starting with the 2019 season. In March 2018, the WIAA Board of Control voted to eliminate the Coulee Conference in football only and divide its existing members among different conferences. This included sending Black River Falls and Gale-Ettrick-Trempealeau to the South Central for the 2019 season.
Last year, Gale-Ettrick-Trempealeau went 10-2 overall, won the SCC title with a perfect 7-0 conference record and made it to Level 3 of the WIAA Division 4 playoffs. Black River Falls went 5-2 in SCC play to finish third in the conference standings and ended the year with a 5-5 overall record after bowing out in Level 1 of the Division 4 playoffs.
However, latest iteration of the South Central would prove to be short lived. The statewide football-only realignment plan shook up the SCC once again.
Black River Falls and Gale-Ettrick-Trempealeau are headed back to a reformed Coulee Conference and Nekoosa is now a member of the Central Wisconsin Conference Large in football. Meanwhile, Poynette is returning to the South Central Conference from the Capitol North and Montello-Princeton-Green Lake comes to the SCC from the Trailways Large Conference.
At least in football, the South Central is now a seven-team conference for the foreseeable future. They're not the only conference featuring Juneau County schools to be affected by these changes.
The Scenic Bluffs Conference will remain a seven-team league in football, but with one change. Hillsboro has moved to the Ridge & Valley Conference while Onalaska Luther joins existing Scenic Bluffs members Bangor, Brookwood, Cashton, Necedah, New Lisbon and Royall.
Luther spent a single season as a member of the Southwest Wisconsin Activities League (SWAL) in 2019 and was previously part of the Coulee Conference.
The Wonewoc-Center/Weston co-op is leaving not just the Ridge & Valley Conference, but 11- player football entirely. The Silver Wolves are joining 8-player football as a member of the Southern Conference along with Belmont, Elkhart Lake-Glenbeulah, Kickapoo/La Farge, North Crawford, Oakfield, Saint Mary Catholic/Valley Christian, Williams Bay and Wisconsin Heights.
Of course, the question still remains whether there will be a 2020 high school football season in Wisconsin and what it will look like if there is one in the age of COVID-19. If there is a season, things will obviously look quite different. And when there is a fully normal season in the future, we'll still get a dramatically different Wisconsin high school football landscape due to this statewide realignment.
Follow Zach Rastall on Twitter @zrastall17 or contact him at 608-697-7943.
Get in the game with our Prep Sports Newsletter
Sent weekly directly to your inbox!