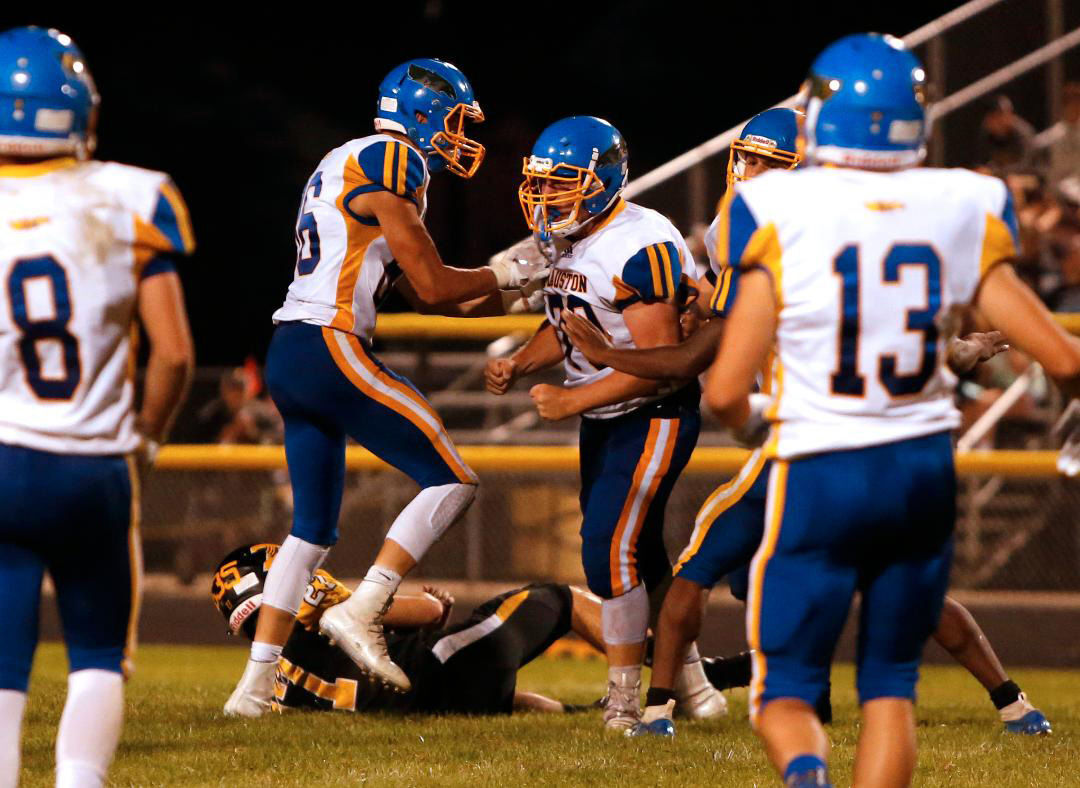 MADISON — The WIAA will forge ahead with its plans to have sports in the state this fall.
And for schools that cannot play this fall due to concerns about the ongoing COVID-19 pandemic, an alternative spring season for fall sports was examined and approved during the 2-hour, 43-minute WIAA Board of Control meeting Friday morning.
Six options were presented by the WIAA executive staff to the Board of Control and outlined by assistant director Stephanie Hauser.
WIAA executive director Dave Anderson and the executive staff recommended an alternative fall option that maintained fall sports, but also provided schools that cannot play fall sports the option to move those sports to the spring.
That was approved by an 11-0 vote by the Board of Control.
That will give the WIAA four sports seasons during the 2020-21 school year — the delayed fall season, which will have permit practices to begin for girls golf, girls tennis, girls swimming and diving, and boys and girls cross country Monday and practices for football, boys soccer and boys and girls volleyball to start Sept. 7; the winter season; the alternative spring season; and the traditional spring season. Girls golf is the first sport scheduled to start competitions on Thursday.
On Tuesday, the South Central Conference elected to continue with the current fall season as opposed to shifting to the alternative spring season. Mauston athletics director Randy Gyllin said the Golden Eagles will fall in lockstep with the rest of the six-team league. Most of the Chiefs' events this fall will be conference-only with many of the non-conference events having been canceled, and Gyllin said the school will follow the WIAA's guidelines.
Friday's Board of Control meeting wound up creating numerous one-year changes, which had the intent to "create every possible opportunity for kids to play," Anderson said.
That followed the board's action at its July 23 special business meeting, when it voted to have fall sports, but to delay the season's start, and to work on a proposed alternative spring season.
Based on Friday's decision, the 2020-21 WIAA calendar will be amended drastically.
Dates for practice, competition and any state tournaments (or so-called culminating events) will be changed for the winter and spring sports, meaning there will be new starting and ending dates.
Winter sports are expected to be shortened by about three weeks and the amended traditional spring season will be about two weeks shorter, with the final events being in late June (likely June 28).
It also was decided for scheduling purposes that a school must declare by Sept. 1 whether it will play fall sports in the fall, shift all fall sports to the alternative spring season or participate in a blended schedule, with some fall sports remaining in the fall and others moving to the alternative spring season.
Decisions about state tournaments or culminating events for a particular sport will be made about 30 days prior to the end of the season, with determinations, in some sports, needed to be made about venues. The winter and traditional spring seasons would allow for tournaments.
Earliest dates for first competitions in the fall remain Thursday for girls golf; Aug. 21 for girls tennis; Aug. 25 for boys and girls cross country and for girls swimming and diving; Sept. 15 for boys soccer and girls and boys volleyball; and Sept. 23 for football, according to the WIAA.
Be the first to know
Get local news delivered to your inbox!