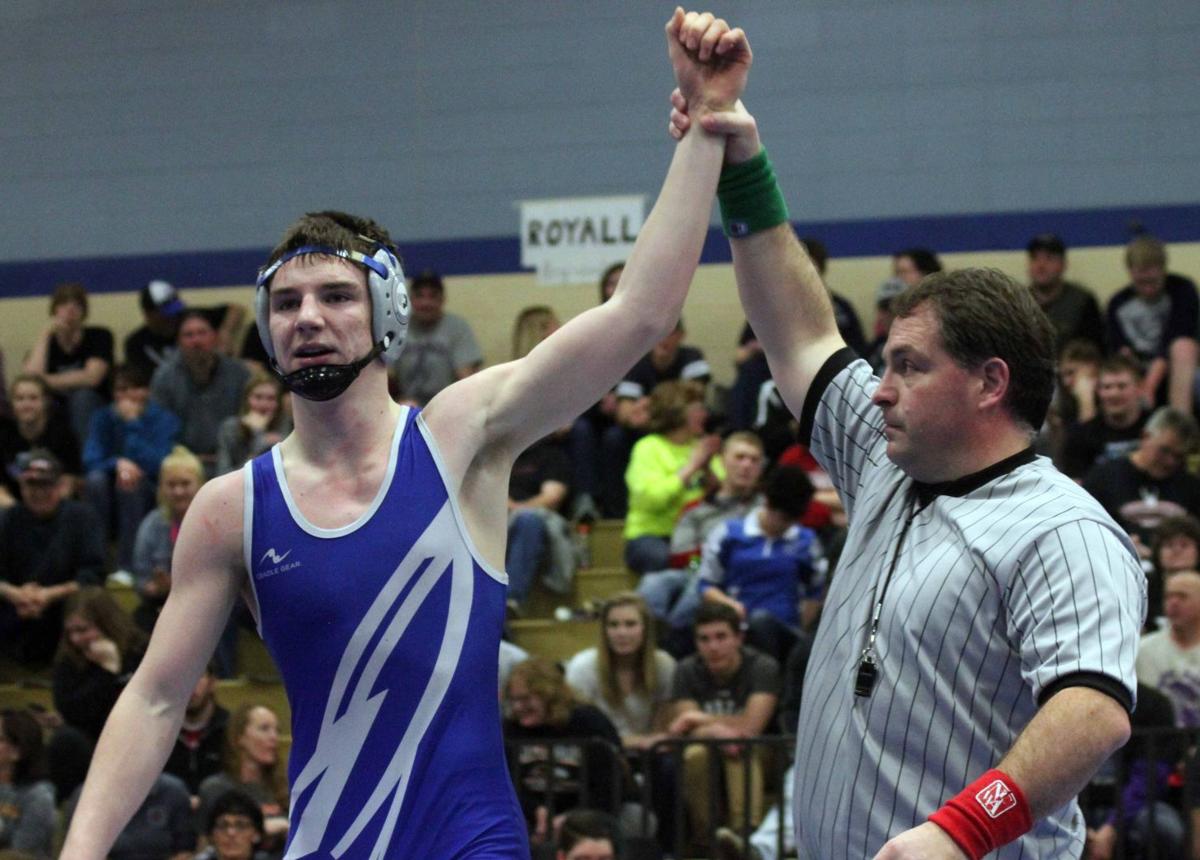 Two athletes from New Lisbon and one from Royall placed in the top three at the WIAA Sectional Tournament in Mineral Point to qualify for next week's state tournament:
120: Jacob Rogers of New Lisbon placed 3rd by fall over Fennimore's Aidan Nutter at 0:00.
You have free articles remaining.
152: Gunnar Pedersen of New Lisbon placed 2nd winning by fall over Joey Perrigo of Brookwood by fall at 4:00.
195: Noah Friedl of Royall placed 2nd winning by major decision over Jacob Urban of Hillsboro in a 14-3 major decision.
The state tournament will be next Thursday, Friday and Saturday at the Kohl Center in Madison, Wis.
Contact Erica Dynes at 608-393-5346 or on Twitter @EDynesSports.