Chef Clark Myers sets quite the scene with this salad, with microgreens stealing the show. Although he utilizes a blend from Jackson, Wyoming's Vertical Harvest, he suggests using any spicy blend or mustard microgreens. Should you find yourself with leftover vinaigrette, don't shy away from adding the sweet and tangy condiment to any salad or vegetable.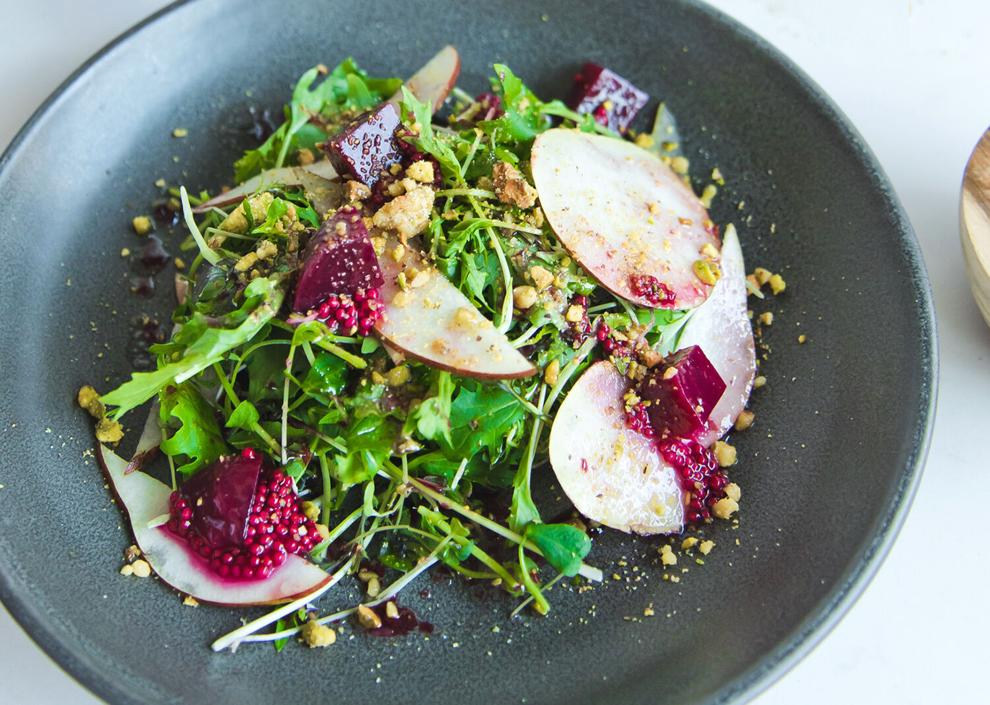 ---
Microgreens with Red Wine Beets & Red Pears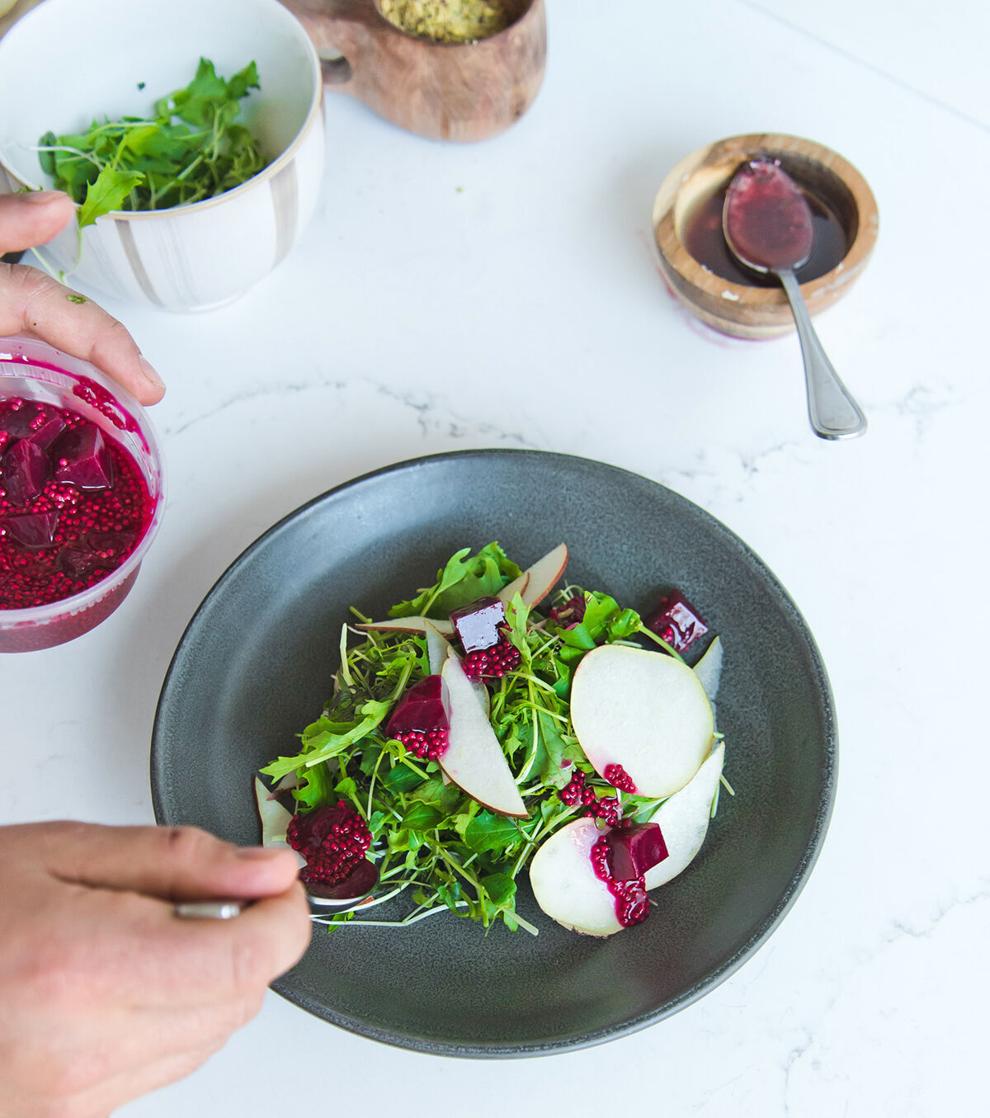 1 cup dry red wine, such as Syrah or Cabernet Sauvignon
¼ cup granulated sugar
1 Tbsp fresh thyme leaves
2 large beets, peeled and cut into ½-inch pieces
2 Tbsp champagne or white wine vinegar
1 Tbsp mustard seeds
1 tsp minced fresh garlic
1 tsp minced shallot
¼ cup extra virgin olive oil
cracked black pepper, to taste
salt, to taste
1 package (3 to 4 oz) microgreens, preferably spicy blend or mustard variety
2 red pears (such as red Anjou or Bartlett), thinly sliced
¼ cup shelled pistachios, toasted and chopped
In 2- to 3-quart saucepan, add wine, sugar and thyme; heat to boiling over medium-high heat. Add beets and cook until fork-tender, stirring occasionally. With slotted spoon, transfer beets to bowl to cool. Remove and discard all but ¼ cup wine mixture from saucepan.
To wine mixture in saucepan, add vinegar, mustard seeds, garlic and shallot; heat over medium heat until mixture boils. Reduce heat to low and simmer just until mixture thickens to the consistency of a loose syrup. Remove saucepan from heat; allow mixture to cool to room temperature.
When wine mixture is cool, drizzle in oil very slowly while whisking vigorously to emulsify vinaigrette. Stir in salt and pepper to taste.
Divide microgreens between each of four salad plates; top with pears, beets and pistachios. Drizzle vinaigrette over salads to serve.