The 10 most popular baby names of 2017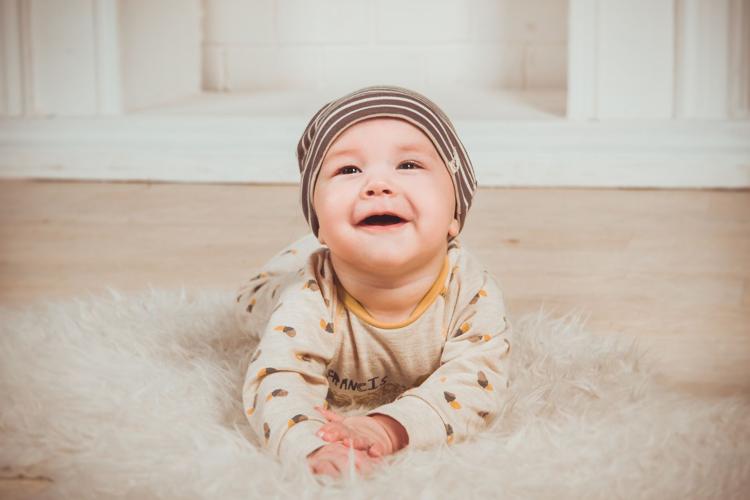 Popular parenting websites first released what they calculated as the top baby names of the year back in December. The official source — the Social Security Administration — just released their top names in May.
While many look familiar, some newcomers have pushed their way into the top 10.
Emma and Liam were the most frequently chosen baby names for 2017, according to the Social Security Administration.
For the fourth year in a row, Emma was the top girl's name according to the annual list of the most popular baby names. Liam pushed last year's champ, Noah, to second to claim the top spot.
The Social Security Administration releases the 1,000 most popular baby names each year.
SSA's top 10 girl names for 2017
Emma
Olivia
Ava
Isabella
Sophia
Mia
Charlotte
Amelia
Evelyn
Abigail
SSA's top 10 boy names for 2017
Liam
Noah
William
James
Logan
Benjamin
Mason
Elijah
Oliver
Jacob
Other trends last year included a rise in the use of Melania for a girl, likely influenced by first lady Melania Trump.
Pamela Redmond Satran, who blogs about baby-naming and is also co-founder of the baby name site Nameberry.com, said the rise of Liam reflects the large population of Irish people in the U.S. who may not speak Irish, but have ethnic pride.
"I think you see ethnic influences coming into play in a more indirect way. You see more parents looking back and looking for places in their lives that hold meaning that can be translated into names," said Satran, who also co-wrote the books "The Baby Name Bible" and "Cool Names for Babies."
Ethnic pride could also be a factor for parents of Hispanic descent. A lot of new parents "are using Hispanic names rather than trying to pick more Anglo-fied names," Satran said.
She also says Hispanic culture has become more ingrained in the food, music and television that Americans consume. So, names such as Sofia and Ariana become more well-known.
"As cultures of various Spanish-speaking countries become more familiar to mainstream America, I think the names start being used beyond the Hispanic population."
Nameberry developed its popular names list by measuring which names attract the largest share of page views versus how many babies actually receive that name.
According to Nameberry's calculations, names tied to mythology, ancient cultures, and classic literature were the most popular this year. Atticus, which is the name of a Roman literary figure and a main character in Harper Lee's "To Kill a Mockingbird," matches two of those qualifications.
Cora, Maia and Silas also fall into those categories.
Here's a look at the top 10 for each gender:
Nameberry's top 10 girl names for 2017
Olivia
Cora*
Amelia
Charlotte
Isla
Isabella
Maia*
Aurora
Amara*
Ava
Nameberry's top 10 boy names for 2017
Atticus
Asher
Jack
Theodore*
Jasper*
Milo
Oliver
Silas
Henry*
Wyatt
*New to the list in 2017.
Pregnancy and parenting website BabyCenter has come up with a pretty different list based on the names of more than 500,000 babies born in 2017 to parents registered on the BabyCenter website. The list combines various spellings of the same name.
Sophia topped the list for girls' name for the eighth year in a row, and Jackson was on top for boys's names for the fifth year.
"Sophia is shaping up to be the girls' name of the decade. It has a lot going for it: It's feminine, lyrical, popular in many languages, and available in multiple spellings," Linda Murray, BabyCenter Global Editor in Chief, said. "Jackson is having a great run on the boys' list. It's strong, masculine, and modern."
A look at the top 10 for girls and boys:
BabyCenter's top 10 girl names for 2017
Sophia 
Olivia 
Emma 
Ava 
Isabella 
Mia 
Aria
Riley 
Zoe 
Amelia*
BabyCenter's top 10 boy names for 2017
Jackson
Liam
Noah
Aiden
Lucas
Caden
Grayson *
Mason
Elijah
Logan*
BabyCenter's trends for 2017 include names inspired by pop-culture figures, rap stars, Disney heroines, basketball champs and colors.
Although Dre (as in Dr. Dre), didn't make the top 10, it went up 40 percent in popularity. Queen (think Queen Latifah) jumped 41 percent.
The color trend Beyoncé and Jay-Z started when they named their daughter Blue Ivy in 2012 is still going strong. The name Blue went up 14 percent for boys and 9 percent for girls, Lavender was up 27 percent for girls, and Red jumped 16 percent for boys. Other colorful names included Hazel (up 88 percent for boys and 25 percent for girls), Ivory (up 71 percent for boys and 42 percent for girls), and Ebony (up 35 percent for girls).
Neither of these lists factor in the Social Security Administration's list of top names, which won't be announced until after the end of the year. Emma and Noah topped that list for 2016.