What do they know, or possess, that most of the rest of us don't?
Many factors go into marital longevity, including a person's age at marriage, wealth, education level, and geographic location. An analysis of divorce trends conducted at the University of Maryland this year found that women who marry after the age of 26 are the most likely to stay married — if family finances are stable.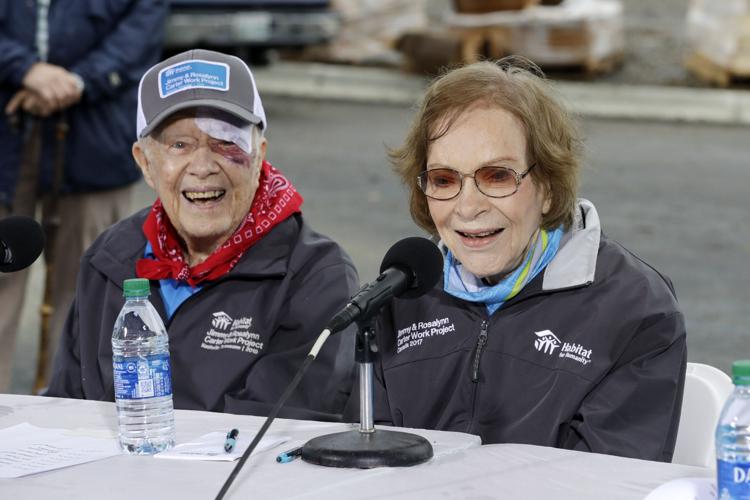 A 2009 Pew Research Center report found that residents of certain states, including Arkansas and Oklahoma, were more likely to divorce than residents of other states, like Massachusetts and New York. In 2015 Pew also found that college-educated women have an 80% chance of being married more than 20 years; among those with a high school education or less, the share is only 40%.
Religion, too, may play a part: Although the Pew Research Center reports that 74% of divorced Americans are Christian — 28% of whom are, like the Carters, evangelical — in one survey of long-married Americans, the center found that about two-thirds credited their successful marriages to having shared religious beliefs.
But the secret to the Carters' success might be as simple as the fact that, well, they chose to stay together. W. Bradford Wilcox, director of the National Marriage Project and associate professor of sociology at the University of Virginia, has said that long-lasting couples adopt a commitment to "marital permanency," as he told the Washington Post in 2016. "They don't see divorce as an option."
You have free articles remaining.
Keep reading for FREE!
Enjoy more articles by signing up or logging in. No credit card required.
Or, at the very least, they don't act on it. In her book "Wedding Toasts I'll Never Give," the writer Ada Calhoun recounts asking her mom, in a fit of frustration with her husband, how she had stayed married. Her mother's response: "Don't get divorced."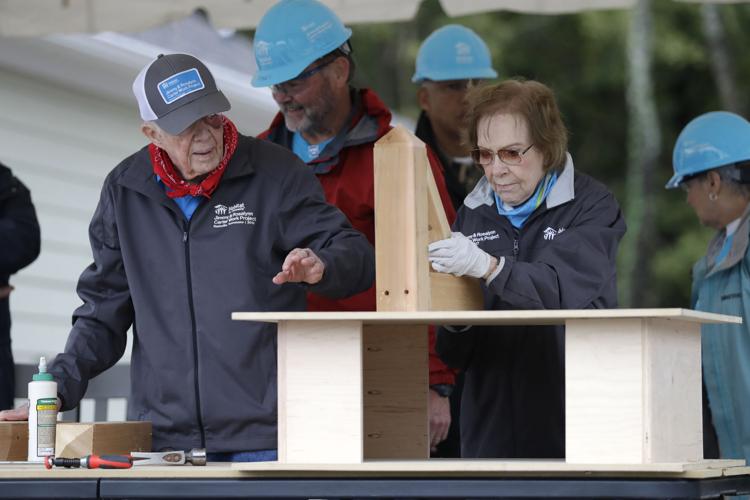 The actor Jamie Lee Curtis expressed a similar sentiment when asked about her longtime marriage to actor-director Christopher Guest. "It's a fascinating thing," Curtis told Today in 2015. "I could write a book on marriage called 'Don't Leave.'" She later elaborated in an interview with Good Housekeeping. "There's a recovery phrase that says, 'Stay on the bus ... the scenery will change,'" she said. "I think it can apply to almost anything where you feel unhappy in that moment. I'm not a wild romantic. I'm a realist. I respect him. And I just don't leave."
At the core of this philosophy is an understanding that happiness is elusive, and often as much a result of a deliberate decision as it is of external circumstances. Buddhists believe that contentment is a choice, a conscious act of feeling secure with what you have, and who you are, right in the moment. The Carters aren't Buddhists, but it's not unreasonable to think this may be an attitude they share with many others who've managed to weather the ups and downs of marriage. Their partnership has endured because they chose to make it endure.
Were all the Carters' years happy ones? Likely not; few peoples are. (And, of course, there are certain circumstances in which a relationship is not sustainable or safe, and there is no other choice but to exit; some marriages become toxic, abusive or simply founder. In those cases, staying put can be detrimental.) President Carter's 1980 reelection bid was unsuccessful, and studies do show that work stress can have a damaging effect on a marriage. Later, in 2012, the Carters chose to write a book together, a project that Mrs. Carter told CNN was "a terrible experience."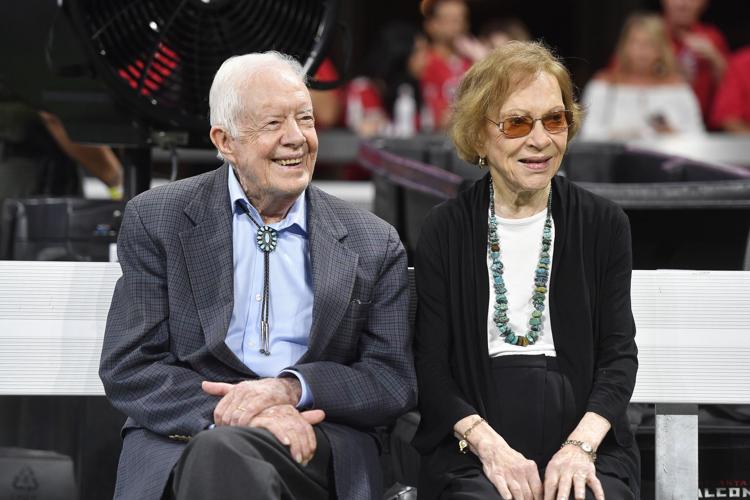 But that unhappiness was not reason enough to quit something they obviously both chose to believe in and work to make last. The research speaks favorably on the notion of sticking it out: One study published last year found that for long-married couples, happiness tended to dip pretty intensely between 10 and 20 years of marriage but improved significantly after 20 years of marriage.
Or, maybe, the Carters just had great luck and impeccable timing, calling to mind actor Gwyneth Paltrow, who shared something her late father had said of his and her mother's long union: "How did you and Mom stay married for 33 years?" she asked him. " 'Well,' he said, 'we never wanted to get divorced at the same time.'"