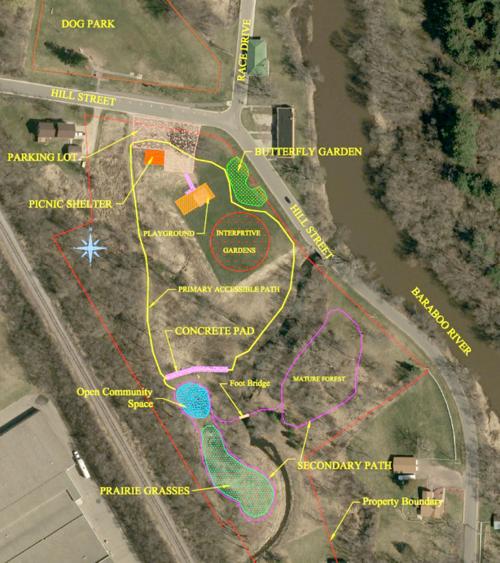 Baraboo will celebrate Arbor Day by dedicating a new arboretum Friday morning.
The arboretum is part of the Maxwell-Potter Conservancy, a park area under development on the city's southeast side. It already features a playground and a dog park, and plans are in the works for a picnic shelter, an extension of the Baraboo Riverwalk and a canoe launch. The arboretum will include a butterfly garden, a nature forest and walking paths.
In addition to dedicating the arboretum, the city will accept its 24th consecutive Tree City USA award and its Bird City USA award.
After the dedication and award presentations, staff and volunteers will lead those interested on a hike through the arboretum. The arboretum will give people the chance to observe trees and shrubs for research, education and ornamental purposes. Plus, the arboretum offers opportunity to regain physical, spiritual and emotional health and strength through nature.
The arboretum lies at the corner of Hill Street and Mill Race Drive, across from the dog park. It's part of a 26-acre natural area that was dedicated last year on Earth Day.