Despite nationwide data that show youth and high school football participation is plummeting, many area coaches insist that the game is safer than ever.
New practice regulations from the Wisconsin Interscholastic Athletic Association, better equipment and a change in the culture among parents, players and coaches have created a dramatically different landscape in football compared with decades ago.
However, the NFL concussion crisis and lawsuits filed by former players have raised concerns among some parents about whether to allow their children to play tackle football as early as the fourth grade on up through high school.
National scrutiny
A report from vocativ.com said "throughout the concussion crisis, football and its boosters have been gravely concerned with the problem of maintaining America's confidence in football safety."
The report went on to say that Dr. Robert Cantu – described by the Boston Globe as America's "concussion doctor" – "has recommended that nobody under the age of 14 be involved in collision sports."
A 2013 article on theatlantic.com declared "America's most dangerous football is in the pee-wee leagues, not the NFL." The report cited a documentary called "The United States of Football," which said "the risks of football brain injuries, both among pros and in Pop Warner is where our worst coaches are coaching the most critical position."
A Bloomberg Politics poll revealed recently that "a majority of Americans said they expect football to be just as popular in 20 years, but 50 percent said they would not want their son to play the game."
Mike Ditka, head coach for the 1985 Super Bowl champion Chicago Bears told HBO's Real Sports in 2015 "I think the risk is worse than the reward. I really do."
A concussed athlete
According to the Society for Neuroscience, a concussion is a form of mild traumatic brain injury that occurs after a blow to the head. During impact, the brain – which normally is protected by fluid and protective membranes – gets pushed against the inside of the skull and can be bruised. Nerve tissue can also be stretched and teared.
An altered balance of ions and chemicals in the brain can also lead to the loss of consciousness. A concussion has various levels of severity ranging from mild (grade 1), moderate (grade 2) to severe (grade 3). Factors including loss of consciousness, amnesia and loss of equilibrium determine what grade level a concussion is.
A grade 1 concussion involves no loss of consciousness with symptoms lasting less than 15 minutes. A grade 2 also has no loss of consciousness but has symptoms lasting more than 15 minutes while a grade 3 is determined when the subject loses consciousness.
According to the Society for Neuroscience some nerve fibers can recover from a blow to the head, but more severely injured fibers can permanently lose their ability to send signals and communicate with other brain cells.
The WIAA recommends a five-step program for a concussed athlete to return to play. The organization stipulates that "the athlete must be symptom free and off any pain control or headache medications and the athlete should be carrying a full academic load without any significant accommodations. The athlete must have clearance from an appropriate health care provider."
The program has the athlete complete one step per 24 hours. In step one the athlete participates in about 15 minutes of light exercise such as stationary biking or jogging. Step two involves more strenuous running and sprinting in the gym or field without equipment.
In step three the player begins non-contact drills in full uniform and may also resume weight lifting. In step four the athlete participates in full practice with contact while step five authorizes full game clearance.
Declining numbers
The national scrutiny has not made it easy for youth and high school football coaches who are striving to keep their enrollment numbers up. Figures have varied among several high school coaches surveyed for this story, but the general statewide trend is down, according to the WIAA.
"There's been a decrease in players over a period of time, there's no doubt about it" said Wade Labecki, deputy director at WIAA.
Labecki was a bit frustrated by what he calls the "concussion myth" attributing to the decline in enrollment. "People like to blame concussions, but they don't have data to prove that. There is no research done to link concussions and participation."
Labecki also pointed out a statistic "that drives him crazy" when people don't acknowledge a decline in overall high school student enrollment. According to WIAA numbers, total public and private high school enrollment declined from 328,712 students in the 2000-2001 school year to 284,625 in the 2015-2016 school year. "That's 44,000 less kids to play football. You're going to have less kids playing."
More options for kids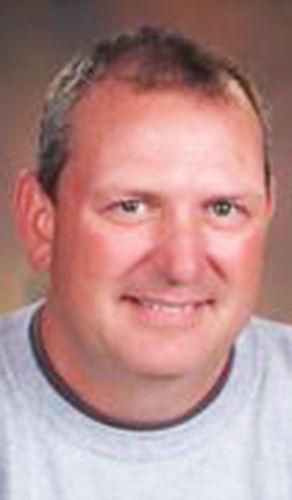 While some area coaches acknowledge that the fear of concussions has led some parents to pull their children out of youth or high school football, many cite a vast difference in the amount of options a student has for their free time compared with years gone by.
Portage High School football coach Sean Stout said his program has been able to maintain steady numbers over the last five seasons, but said more sports available now compared with past generations has taken its toll on football enrollment across the state. "There are a lot more opportunities for kids in other sports. Soccer has become more prevalent and lacrosse has come around. The specialization of other sports at younger age levels has also come into play."
Other coaches said earlier start times for high school practice in summer has taken a toll. This season the WIAA mandated that pre-season practices could start Aug. 1, and next year is expected to start July 31. Some coaches said committing to daily practices for almost one-third of a student's summer vacation has deterred some kids from coming out.
Rich Hahn is director for third- through eighth-grade youth football in Reedsburg and said not only do kids have other athletic options, but technology and social media have taken its toll on football participation.
"They're playing Xbox and Playstation," he said. "I don't think the motivation is there in our youth like it has been in the past. This generation isn't as motivated to go out and be active outdoors."
Safety precautions
On the WIAA website there is a comprehensive section devoted exclusively to concussions including a five-minute video from a doctor explaining the medical reason behind a concussion and protocol to follow if one occurs.
Another section describes concussion policy stating "The WIAA recommends avoiding the use of nicknames like "ding" or "bell ringer" to describe concussion because those terms minimize the seriousness of concussion."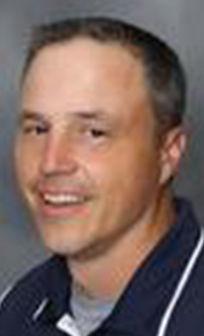 You have free articles remaining.
The organization also has set limits to how many minutes a high school team can have full contact in practices.
Baraboo High School head football coach Steve Turkington describes a change happening in high school football and attributes that to an increase in enrollment in his program since he took over as head coach three years ago.
"We're undergoing a culture change in Baraboo about football. We've changed the way the program is run. We're making an investment into the lives of the kids. They know we care about them year round," Turkington said, referring to the way his team practices.
At a recent practice Turkington took his players through a series of drills where tackling was done on soft "dummy" bags, as opposed to one-on-one, head-to-head tackling with other players. He noted in "old school" practices in prior generations there was much more physical contact, thus increasing the risk for injuries such as a concussion. This is a common theme among several other high school football coaches in southern Wisconsin.
Helmets have changed dramatically compared with years past when coaches threw a helmet to each player at the start of the season without sizing each individual. "A lot of what the helmets have been built off of is from NASCAR racing. They've taken a lot of those ideals with safety points," Portage coach Stout said.
"What the kids have now (with helmets) compared to what I grew up with — it's not even the same. It's not even the same species," he said with a chuckle.
Wisconsin Dells High School Coach Erik Rosholt remembers those times, in spite of the four concussions he suffered over a career that spanned both college and semi-professional play, as a fullback and linebacker. And Rosholt agreed that the approach to tackling has changed.
"It is no longer acceptable to lead with the head or to use your head as a mechanism to impede the runner," he said. "We now instruct players to tackle through an opposing player's hips; this mimics a rugby tackle – so it should come as no surprise that so many rugby tackling aids are now making their way onto football fields."
The point of the new approach, Rosholt said, is to avoid injury – something that can never completely be avoided, no matter what the sport.
"Football is no different from any other athletic activities," he said, "and no tackling technique can completely eliminate risk of injury."
Dr. Jamie Kling is a doctor of osteopathic medicine at St. Clare Hospital in Baraboo and serves as an impact physician for the Baraboo High School football team. While he has seen a rise in concussions reported to his clinic, he explains the number saying that all incidents are mandatorily routed through his office — as opposed to past methods where if a player had a concern, he was simply told to check in with his family physician if he felt the need.
Kling explained an organized program players with the Baraboo High School football team are required to go through — also noting that many other high school programs in the area including Wisconsin Dells do the same.
"If someone has an injury, they come in and take a test and compare it to a baseline test the athlete took in the fall prior to the season starting," Kling said.
He explained the pre-season test evaluates a player's brain function, so if an injury would occur a new test could compare results to pre-injury evaluations.
"That helps us guide restrictions and time off," Kling said. "Because we work with the athletic trainer, they work with the kids every day after school to get them returned to play and gradually increase their exercise load until they're able to exercise fully without symptoms and until we see improvement on the test."
Kling added that although the actual risk of a concussion may be the same as in previous years, he said kids are safer now than ever before.
Parental pushback
Pushback from parents to get their child as much playing time as possible has been an issue football coaches have had to contend with since the sport was invented. Part of the culture change going on, however, has been less parental pushback and more of a concern for safety.
Roland Lehman is in his fifth year as head coach of the Mauston High School team and has seen a decline in participation, partially because of what he thinks could be the "NFL" effect.
"I think there is some concern from the parents from what they've seen in the NFL," he said. "However, football is not what it was like 10 to 15 years ago when a lot of us went through high school to see how tough you are just smashing into each other."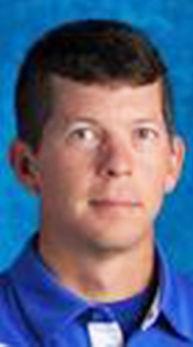 Lehman echoes what many other coaches in southern Wisconsin are doing with practice techniques. "We just don't want to beat up our kids in practice. We just try to work on our tackling as much as possible with the crash pads," he said.
With the advent of impact testing, Dr. Kling emphasized how parents have changed their attitude over the years. "Prior to having that tool, when you have someone with a concussion, there was a lot of pushback from parents to get kids back in."
"And now," Kling added, "when I can sit down and show them this is where their brain started and their reaction time is half of what it used to be – and then we can gradually see that get back up to their baseline. I can't remember the last time I had an argument with a parent about getting someone back in. Before (impact testing) we definitely had pushback from parents. (Parents) would say 'are you crazy? It's homecoming. He's playing.' And now it's 'he probably shouldn't even go to the dance'."
At a recent fourth-grade football practice in Prairie du Sac, Nanette Backeberg watched her son Trent practice as the sun began to set on a mild fall evening. As the kids, decked out in full pads, went through no-contact drills she said she didn't hesitate a second about signing Trent up for 9 to 10-year-old tackle football.
"I heard there are more concussions in soccer," she said. "It's all about teaching them the right way. It's aggressive, but not terrifying aggressive. It's all about teaching them the right way."
Backeberg has a lot of faith in her son's coaches' concern for safety. Head coach Scott Williams of the Sauk Prairie pee wee league team emphasized protection for the kids is the No. 1 priority.
"All parents have the same concerns," Williams said. "Now there's even more instruction for the coaches. Several coaches from Sauk City went up to the Packers USA Heads Up program which taught a different style of tackling where you see what you tackle and your head is not dropping."
Williams added that unlike in past years all youth football players get specific equipment and helmet fittings.
The future
Some have argued that the NFL will no longer exist decades down the road when parents begin to fully recognize the danger of concussions and slowly begin pulling their children out of tackle football. That argument is quickly rebutted by the WIAA and most coaches from the pee wee level to high school, who insist the game has moved in a new direction and education is the key.
Turkington was at a clinic this year that hosted NFL personnel showing that professional players also don't tackle in practice or scrimmage settings.
"You watch these guys on Sunday, Saturday or high school on a Friday night. We know how to tackle," he said. "This is an evolution of the game. And it's an evolution where we're going to get better at playing the game in a safer manner. We just have to go through this period right now where there are questions about concussions."
Turkington said some may view it as "softer" football, but his techniques seem to be resonating on a statewide, if not national, level.
Stout agrees with Turkington, saying there's no such thing anymore as just "getting your bell rung" and hopping back onto the field a play or two later. "I can tell you this. I've been involved with football for over 30 years since fourth grade tackle and the game has never ever been safer."