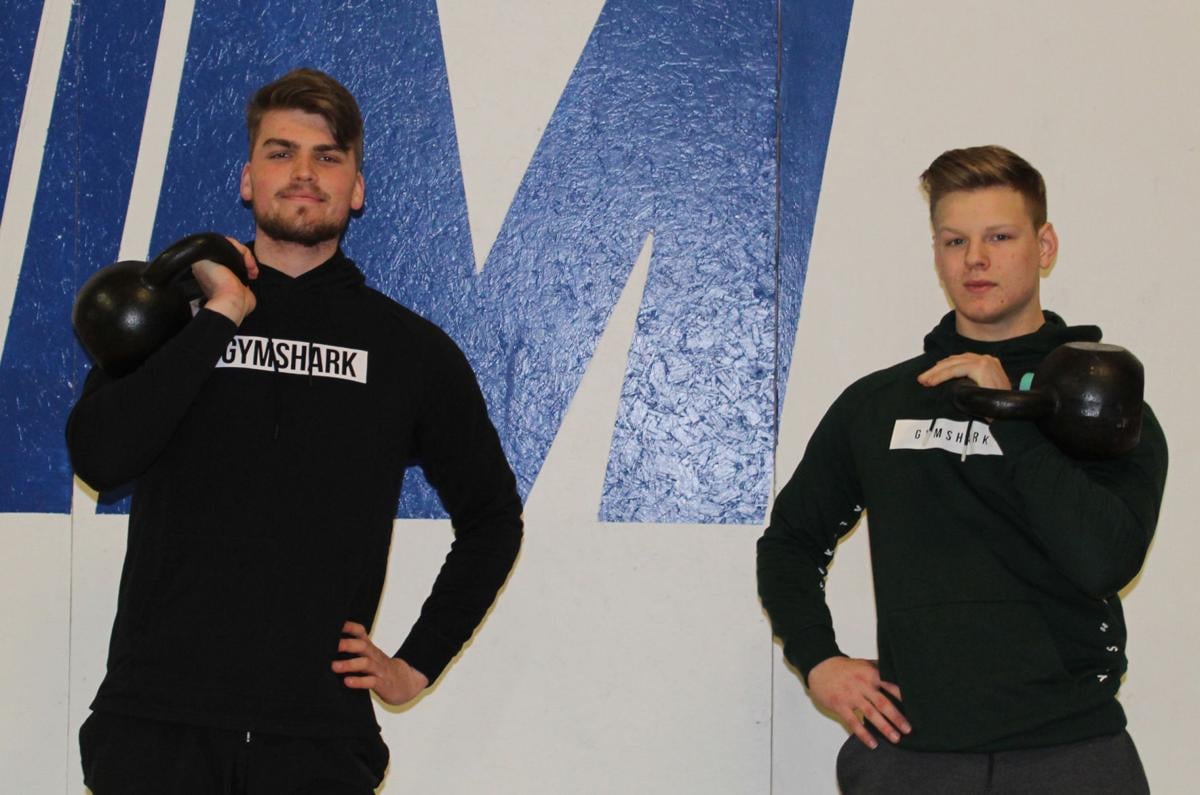 Two graduates from Beaver Dam High School are the new owners of Momentum Gym, hoping to kick start their careers in business in a field that they love — personal training and physical fitness.
The final months for most students in 2020 were confusing, but for Keagan Stofflet and Braeden Bowman the timing couldn't be better for them to open a business they hope will help change the lives of Beaver Dam residents.
They said Momentum, 900 Green Valley Road, has a goal to help every person who walks through the doors reach their personal goals for fitness.
"College was not in the books for us with the whole COVID situation," Bowman said.
Although it was something they both had thought about, there was no way of knowing what college would look like during a pandemic, so they decided to take a chance in opening the gym.
Stofflet and Bowman had both worked at Powerhouse Athletics, which had been in the same spot, before former owner Robin Schumacher decided to get out of the business and offered it for sale to Stofflet.
"We decided we wanted to give it a try," Stofflet said.
Stofflet said the online options for the last two months of high school and the postponed graduation helped him to decide against going straight to school.
"I wanted to take a year off and figure out what I wanted to do," Stofflet said. "This came up and it was the perfect opportunity."
The opportunity seemed like a better deal than going into debt for school, Bowman said. With the help of family and friends, the gym was redesigned and decorated in just five days to be opened on Feb. 8.
Both Stofflet and Bowman had been studying fitness concepts while taking classes during high school and they both have worked at completing certifications in order to best serve the clients that walk into the gym.
"We both have been training people for the last six years," Bowman said.
The idea behind the gym is a personal training experience where each client is met with to look over goals, concerns and history before entering a program.
It may include taking classes or a personal training program.
"We want to change lives for the better," Bowman said. "We want to get to as many people as we can and show them what fitness can do for their lives."
The gym includes people of all ages working towards a common goal without egos that can be seen in some other places, Bowman said.
The gym has about 40 members who have already been seeing benefits of attending a gym regularly, Stofflet said.
Stofflet said there are sanitation stations throughout the gym, but they do not require masks for those working out in the facility.
"Fitness has a big part in staying healthy," Stofflet said.
They hope the business will grow with more trainers and they continue to put profits back into the business, Stofflet said.
"We do want to grow the personal training part of the business," Bowman said.
Stofflet said they are very grateful to those who have helped them start the business and are focused on making it a success.
"The worst case scenario is we change one life, and with that we could go to bed happy," Bowman said.