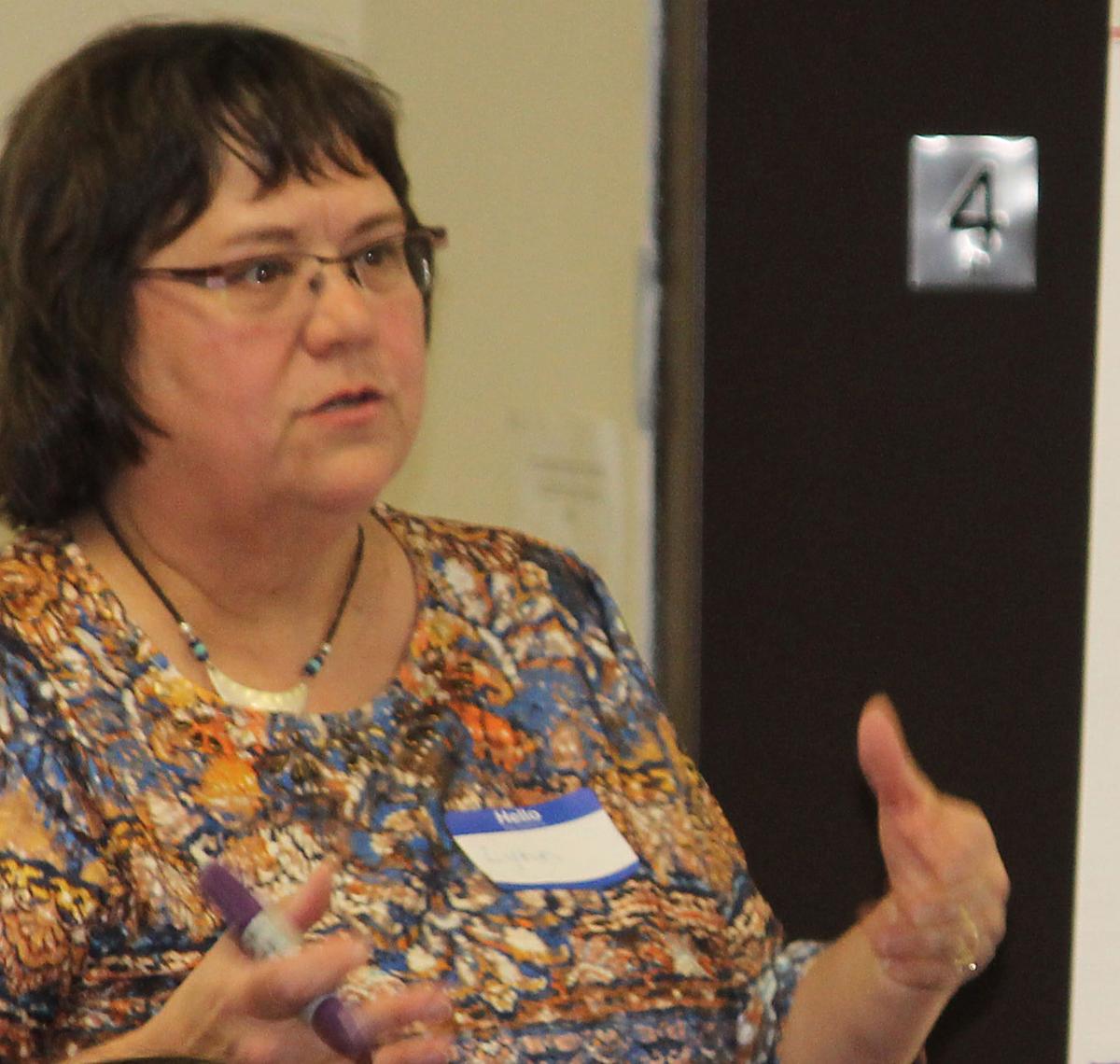 Mauston's new promotional campaign to bolster tourism in the area received a huge boost from the Wisconsin Department of Tourism.
The Greater Mauston Area Chamber of Commerce announced on Monday that it will receive a $33,000 joint effort marketing grant to help kickoff its "Where's Aldo?" campaign running through May and June. The campaign features icons of Aldo Leopold, a famous conservationist and writer, best known for his book "A Sand County Almanac," published in 1949, one year after his death in Baraboo. Juneau County is considered one of the sand counties Leopold wrote about.
In the "Where's Aldo?" campaign, people enjoying recreational activities throughout Juneau County can snap a selfie with one of the Aldo faces (cutout on a wooden stick), post to social media and have a chance to win prizes. The goal is to highlight the sustainable outdoor activities Leopold enjoyed, such as boating, horseback riding, fishing, wildlife photography and camping.
Greater Mauston's "Naturally Connected" movement began in January 2015 when the chamber of commerce and the city's room tax committee started working with SocialEnergizer, a marketing firm from Appleton. Since then, the partnership has worked to put up billboards and online advertising, promoting tourism opportunities within a 30-mile radius of Mauston. The chamber and SocialEnergizer has partnered with the Aldo Leopold Foundation for permission to use Leopold's likeness for marketing purposes.
Last week, Gov. Scott Walker and Department of Tourism Secretary Stephanie Klett helped the "Where's Aldo?" drive by posting selfies during their statewide tour to promote tourism.
Along with the Aldo faces spread across the county during the next two months, a life-size Aldo cutout will move throughout Juneau County. Through help from the Juneau County Economic Development Corporation (JCEDC), an interactive map was produced to help locate Aldo, available through JuneauDells.com.
Mary Hudack, Executive Director of the Greater Mauston Area Chamber of Commerce, is excited to kickoff the campaign with the help of the $33,000 grant.
"Finding Aldo and posting selfies with him is part of the fun, but the real enjoyment comes with exploring the beautiful outdoors of our region in a way that reflects his love and respect for nature," Hudack said. "Aldo's work and life reflected his conviction that man needs to live in harmonious balance with his natural surroundings. His philosophy and example are more relevant today than ever."
Hudack also believes the campaign promotes the area's appreciation for lakes, forests and rivers, which were important to Leopold's life.
"Our 'Where's Aldo?' campaign invites visitors to enjoy Greater Mauston's outdoors while raising awareness of Leopold's approach to conservation, land ethic and responsible enjoyment of our lakes, rivers, woods, trails, wildlife and natural beauty," Hudack said.
Last Wednesday, Mauston's chamber of commerce held a joint meeting with SocialEnergizer, JDEDC, and leaders from across the county to help ignite the campaign and brainstorm ideas to promote it.
"We really want this to take hold and bring more visitors to Juneau County," said Lynn Rasmussen from SocialEnergizer.
A report released on Friday highlighted an economic boost in tourism across the county. In 2015, direct tourism spending in Juneau County totaled almost $60 million, up nearly 6 percent from 2014. Total tourism business sales were $95.3 million, up 5.53 percent. Meanwhile, the county added 742 jobs from tourism, helping to provide a $13.6 million increase in total labor income.
Juneau County's percentage increases were above the state average in four of five categories. Labor income was slightly below the stage average at 4.88 percent. Visitors to Juneau County helped generate $7.1 million in state and local taxes; a 4.43 percent increase.
Terry Whipple, Executive Director for JCEDC, said partnering with Greater Mauston for the "Naturally Connected" campaign should help the local economy.
"Tourism is a clean, sustainable way to bring outside dollars into the county and to support our other economic pillars such as manufacturing, farming and entrepreneurship," Whipple said.