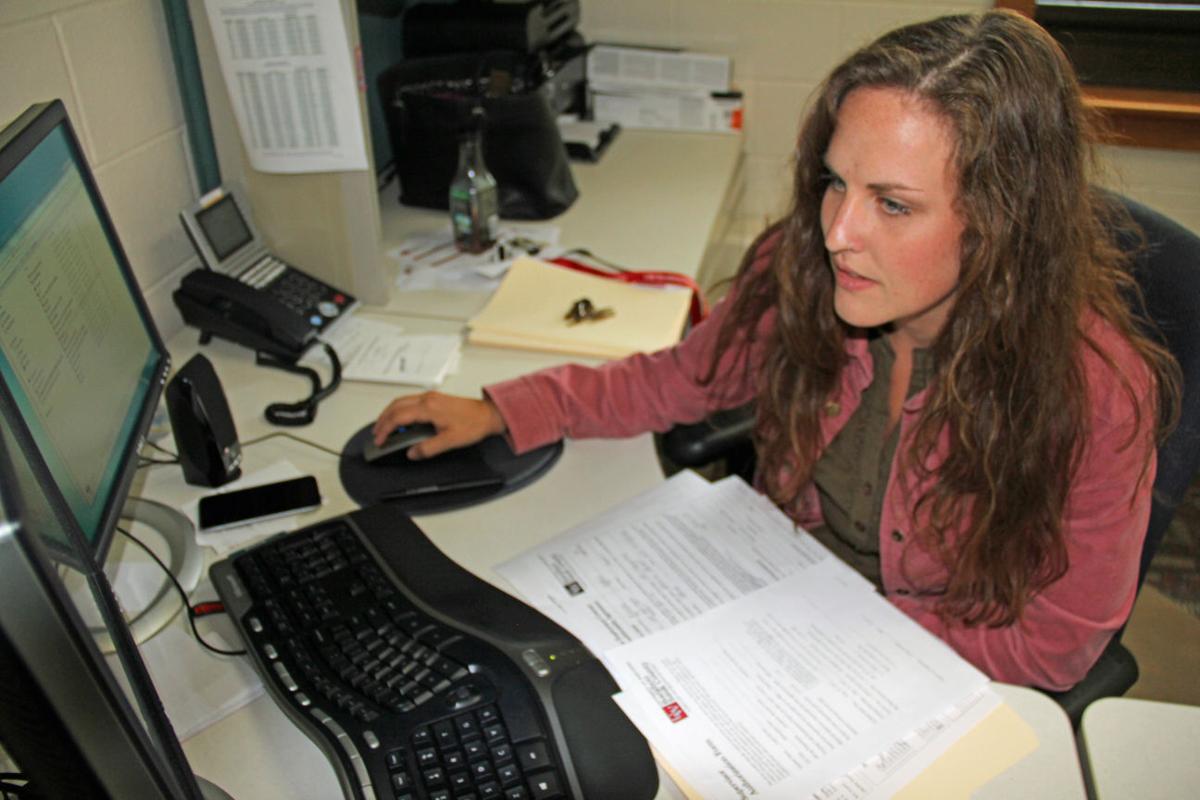 The relatively new bachelor of applied arts and sciences degree (BAAS) at University of Wisconsin-Baraboo/Sauk County has its first success stories.
The program, which has been in place for two years, allows those who have earned associate degrees, including an applied associate degree from a Wisconsin technical college, to earn a bachelor's degree.
Three UW-Baraboo/Sauk County students, Abigail Schenker, Lizbeth Teasdale and Rebecca Kimpfbeck are all candidates for graduation in December.
Schenker turned her college experience into an internship, that internship into a part-time job and that part-time job into a full-time one. "I actually had two internships and they both turned into jobs," she said.
One of her internships was as an assistant to UW-Baraboo/Sauk County Campus Dean and CEO Tracy White, which turned into a part-time human resources position on campus.
UW-Baraboo/Sauk County Academic Adviser Jenni Walsh said the uniqueness of the program lies in it application. "The students are required to do a service-learning project," she said. "Part of it is looking at the needs in the community."
Schenker and Teasdale worked with the Baraboo Boys and Girls Club, introducing members to the works of William Shakespeare. "We had a mask-making day and tried to introduce them to some Shakespearean costumes," she said.
Kimpfbeck is doing her capstone research project (an element required of senior students that allows them to focus on individual research) at the Aldo Leopold Foundation, but does not have a permanent job. Teasdale is working part-time.
You have free articles remaining.
"A very large component of this program is applied learning," White said. "The overarching goals of program meet the needs of place-bound adult students. These are students, who, for whatever reason aren't free to pick up and move to an area of a four-year campus."
Schenker said she was grateful for the options. "I was kind of floundering in school. I was at UW-Madison with no direction," she said. "I found myself living in Baraboo. I knew Madison was not right for me anymore. I knew I wanted to get my bachelor degree."
She said, since she had not decided on a major, she liked the options the program afforded. "I felt this was so open-ended," she said. "There are a lot of opportunities."
"The other component is the professional experience," Walsh said. The program requires an internship of 60 hours. The college helps students find appropriate internships.
"A professional internship is much different than volunteering," White said. She said there are service learning elements that meet community needs and professional experience for the students.
Walsh agreed. "These are paraprofessionals," she said. "These are examples of people coming in with skills sets."
The success of the program is in these opportunities. "We have students getting placed in positions in the region," Walsh said. "Abigail had an internship at the Sauk Prairie Hospital and just got offered a job."
Walsh said 13 students were in the program last fall and, this year, 20 have signed up so far. "Our numbers are growing," she said. Future plans are to offer the program to those who have received credits in states other than Wisconsin.
As for Schenker, she is glad she is in the program. "There are always hurdles," she said. "Things like outside credits transferring, making classes work for requirements … the system has been amazing at working with students to overcome those challenges and make it work."