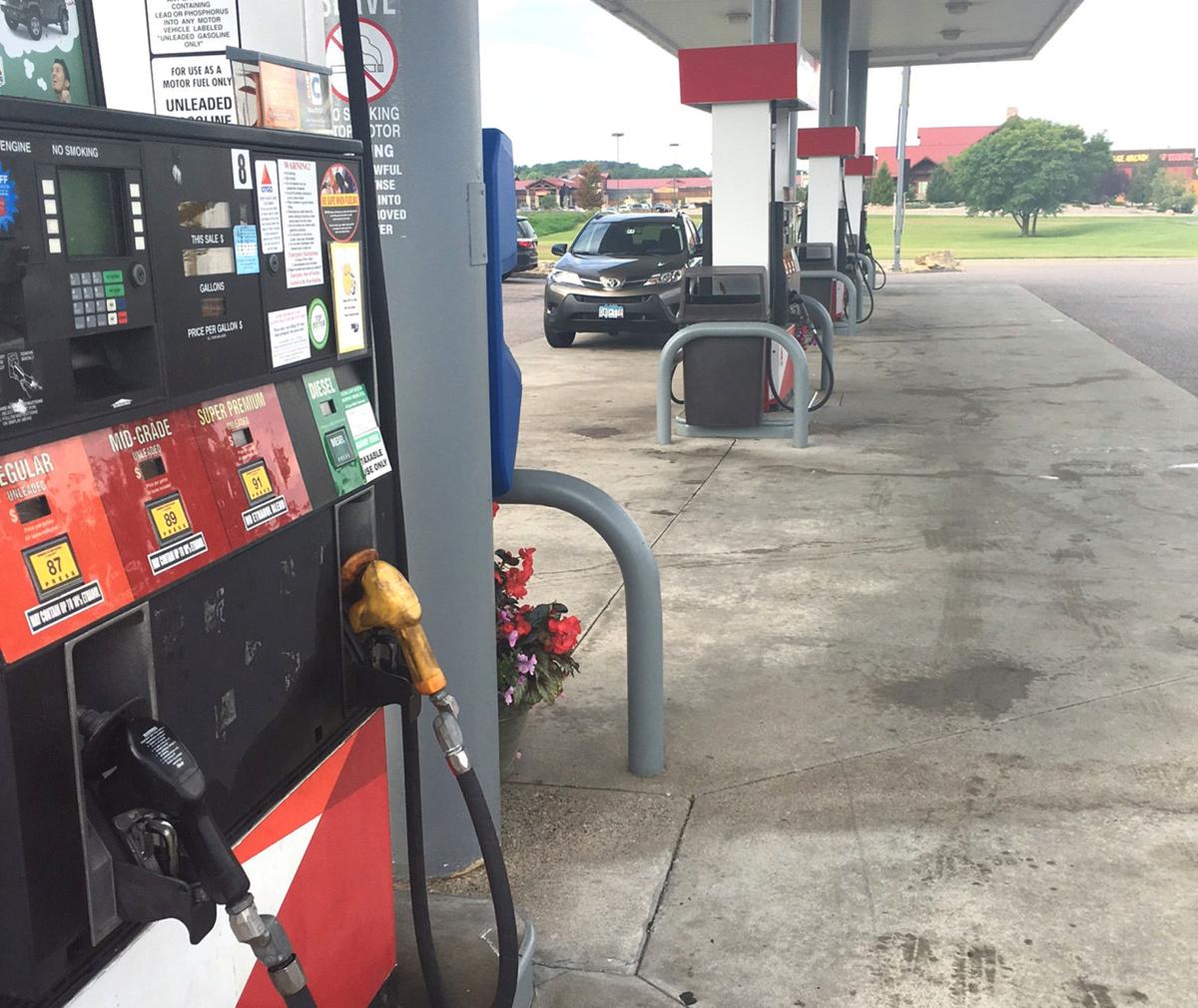 Wisconsin Dells-area credit and debit card users, beware: Identity thieves are among us.
That fact was brought home to Lake Delton police late last month, when an illegal credit card information "skimmer" was discovered at a Lake Delton gas station's fueling pump.
The electronic device, designed to intercept information from credit and debit cards being used at the pump, was discovered Aug. 25 at the Dino Stop at 1280 South Wisconsin Dells Parkway, by an investigator for Wisconsin's Bureau of Weights and Measures.
The investigator found the "skimmer" as part of a "spot-check" review of pumps throughout the region, and he turned the confiscated device over to the Lake Delton Police Department. The department is working with the Federal Bureau of Investigation to determine whether credit card information is contained on the device, according to Lake Delton Police Chief Daniel Hardman.
"The question is, do we have any victims? We don't know," Hardman said late last week.
Whether anyone's "skimmed" information actually made it to the would-be thieves will depend on whether the device is equipped with Bluetooth and was transmitted to the waiting perpetrators, or if the investigator found the device before the thieves could return to the pump and retrieve it.
"If it wasn't a Bluetooth device, then there are no victims," Hardman said.
Whatever the case, anyone who uses a credit or debit card should keep a close eye on their card statements and credit reports, said both Hardman and a representative from the Department of Agriculture, Trade and Consumer Protection.
"Potential victims should keep an eye on their credit and debit card statements. They should also watch their credit reports," said Jared Albracht, spokesman for the Department of Agriculture, Trade and Consumer Protection (DATC).
Identity theft from credit and debit cards is a universal problem, Hardman said — especially in commercial areas near interstate highways. The same investigation that uncovered the "skimmer" in Lake Delton turned up eight others in the Madison area. The devices are even more common around metropolitan areas like Milwaukee and Chicago.
"Be very attentive, watch your statements, and if you see any improprieties call your credit card company and your local police," Hardman said.
The "skimmer" found in Lake Delton was inside the pump and thus undetectable by anyone using it, but sometimes such devices are affixed to gas pump exteriors, as well as ATM machines, Hardman said. When in doubt, contact the gas station, bank and local police, and don't use the machine in question.
"If you go to the ATM at a bank and it looks like something is attached or it doesn't look normal to you, don't use it and notify the bank," he said.
Keeping a close eye on your wallet, cell phone and any other personal electronic devices when in public also are strongly recommended, especially in an area with thousands of visitors a day in the busier summer months.
Follow Ed Legge on Twitter @DellsEd