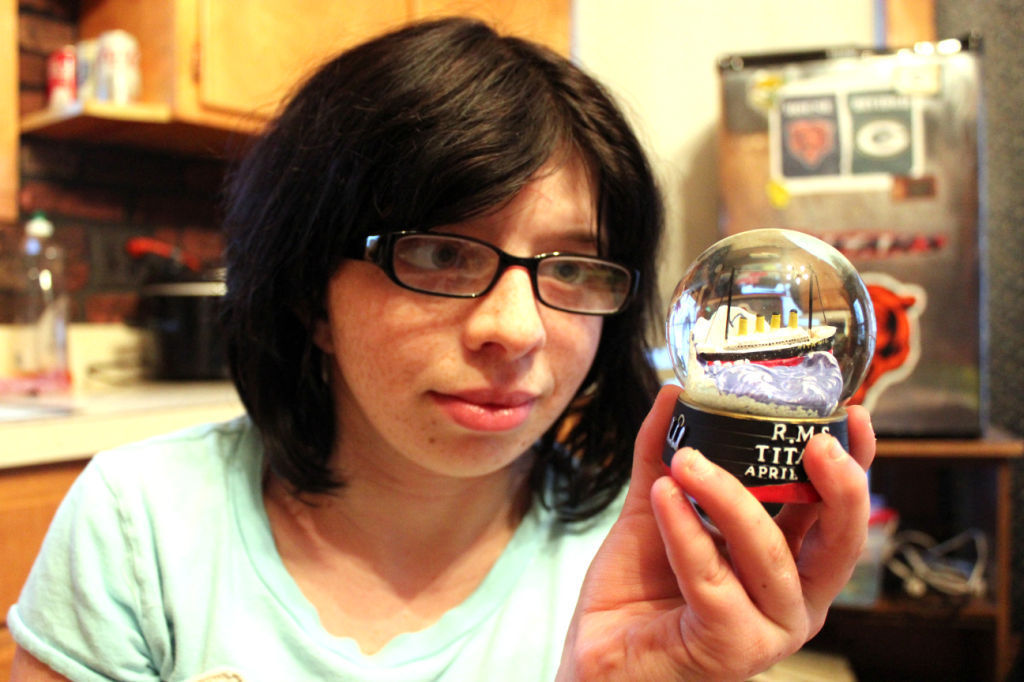 CAZENOVIA — Nicia Buttner's family has a special surprise for her when she turns 16 in January, and they're enlisting the help of people all over the world.
Nicia's mom, Kristie Rockweiler, came up with a plan to help 16 be even sweeter for her daughter. She's asking friends, family and even strangers to take a few minutes to write and send birthday cards to the teen.
"She's been kind of bummed about her sweet 16," Rockweiler said, adding that Nicia lives with a rare genetic disorder called Noonan syndrome.
According to the Noonan Syndrome Foundation, the condition is a genetic disorder that occurs in 1 out of 1,000 to 2,500 births and can cause bleeding issues, congenital heart defects, small stature, gastrointestinal issues, learning difficulties, chronic pain and other issues.
"It's a genetic disorder that affects from head to toe," the teen said, adding that she has muscle and joint aches, seizures, migraines, bronchiectasis, and sees a cardiologist, neurologist, pulmonologist and other medical specialists, and takes medications and airway clearing treatments daily.
Nicia won't be able to drive a car when she turns 16, her mom said, and she's often hospitalized three or four times a year. Frequent trips to the hospital can make it difficult to keep close friends, and Nicia sometimes feels different from her peers, Rockweiler added.
In the three weeks since starting a Facebook page for the birthday card shower, Rockweiler said the event has received quite a bit of attention online. So far, 2,500 people have signed up to send cards, and the family has received more than 160 cards from Canada, France, Australia and many other places.
"It's just craziness," Rockweiler said. " … I'm just blown away by the response."
She said she alerted the post office in Cazenovia about the potential influx of cards and letters.
"They're so small, they're going to wonder, 'What the heck?'" she said with a laugh.
Nicia and her stepsister, McKenzie, 11, don't have any idea what's going on, said Rockweiler. The family is trying to keep the project a secret until Nicia's birthday Jan. 26. They invited everyone to participate in the event to brighten the girl's day, but urged those who know Nicia to please keep the cards a secret.
During her time away from school and home, she keeps up with friends through phone calls and social media. Her family maintains a Noonan syndrome awareness Facebook page.
The Weston High School student said she wants to meet others with Noonan syndrome and has made some friends through a support group and through attending a Noonan Syndrome Foundation run/walk event last year in Illinois.
"It's kind of nice to see that I'm not the only one with Noonan syndrome," she said.
Be the first to know
Get local news delivered to your inbox!