When five police officers were killed in Dallas by a lone gunman during a Black Lives Matter protest, Dallas police chief David Brown put out a call to the community asking anyone to apply to join the police force.
According to a CBS news report, 467 people applied to join the Dallas Police Department, nearly a 250 percent increase in applications compared to the same time frame a month earlier.
Yet in south-central Wisconsin, applications for local police agencies are down, and while the decline in interest can be traced to before the Dallas attacks, law enforcement leaders believe the trend is related to such incidents.
Most believe national media portrayals of officer-involved shootings since Michael Brown in Ferguson, Missouri, and others in New Jersey, Ohio, Florida, Minnesota and South Carolina and several other states are affecting people who might otherwise pursue law enforcement as a career.
Yet those kinds of shootings are rare in the smaller communities of Columbia, Sauk and Juneau counties.
Dangerous job
Rural sheriff's agencies and small town police departments in the region don't see the level of violence that has driven some of the headline-grabbing incidents around the country. However, small communities aren't immune to the dangers police officers face every day.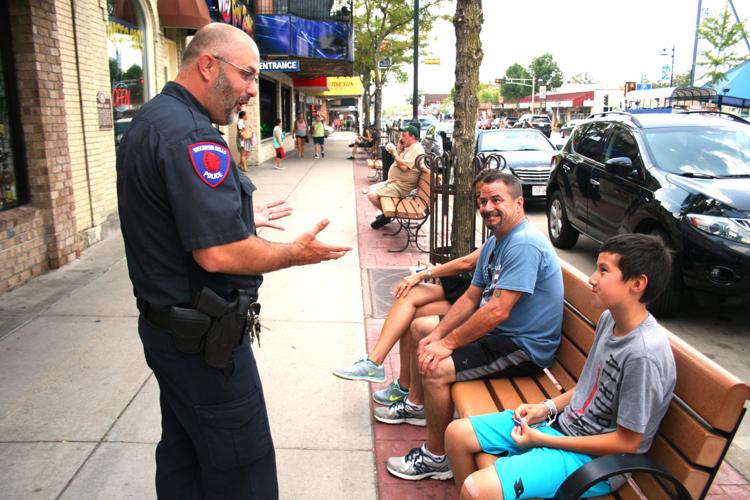 "There's this perception if you're a small town law enforcement officer, you're never going to be faced with those dangerous situations," said Sauk Prairie Police Chief Jerry Strunz. "That's simply not true. It's just to a lesser degree. Larger communities are better equipped and have better resources to handle those situations."
Unlike the response to Brown's call for action at the Dallas Police Department, area agencies report fewer applicants respond to job openings for police officers.
Local police departments in Sauk Prairie, Reedsburg, Mauston, Portage, Wisconsin Dells, as well as the Sauk, Columbia and Juneau county sheriff's departments all report receiving fewer applicants in the past two years.
Fewer applicants
Mauston Police Chief Mike Zilisch said recruiting and hiring has declined in the last 10 years in his community.
"The application process improved hugely for Dallas after the chief said if you want to make a change, apply for the department," Zilisch said. "Will that transpire to local places? I'm not sure."
Reedsburg Police Chief Tim Becker said his department's pool of applicants has decreased compared to previous years.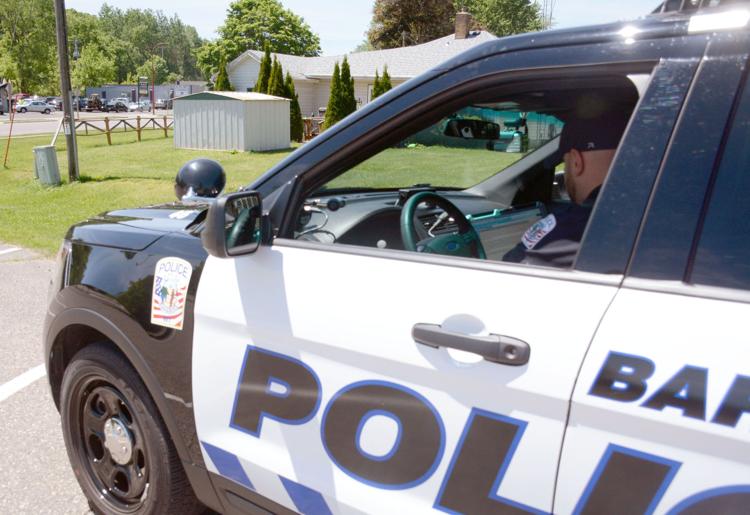 "We'd get between 75 and 100, and now we're pulling 50 or 60 applications. There are still strong candidates out there, they're just harder to find."
Portage Police Chief Ken Manthey said his department has seen a similar decrease.
"For one opening, we'd get 80 to 120 applications," Manthey said. "We recently had two openings, and we only had 40 applications."
Juneau County Sheriff Brent Oleson reported an even more significant decline.
"When I started as sheriff we might get 70 applicants now we get under 10," Oleson said after 18 years as sheriff. "The last opening we had, we had seven applications, and we didn't even test them. We re-advertised."
Columbia County Lt. Detective Roger Brandner said 10 years ago, the department would get 150-200 applicants for a position. It now receives about 60.
Even in Sauk Prairie, a community located only about 20 miles from Madison, there have been fewer and fewer applicants.
"We were getting 200 applicants two, three, five years ago," Strunz said. "Recently, our lowest pool has been about 60. We're told our department has a great reputation and the community is a great place to live. But we have seen that trend where it's gotten to be fewer and fewer applicants."
Public sentiment
Wisconsin Dells Mayor Brian Landers was a lieutenant on the local police department for 18 years and chairs the criminal justice program department at Madison College. He said a number of factors have come together to drive people away from law enforcement as a career.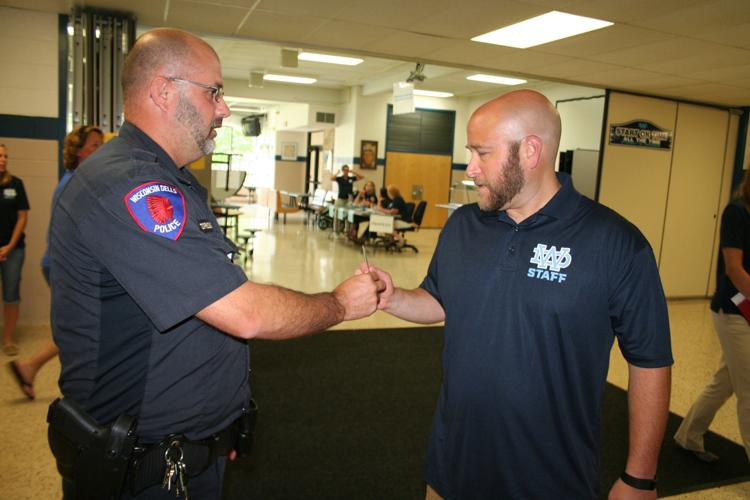 "There is a huge decline in those people who want to go into the academy," Landers said. "It was a perfect storm. There is a sentiment against law enforcement and concerns from people entering that career. Plus, the state has increased the amount of hours required in the academy."
From working nights, weekends and holidays, to the perils of dangerous criminal encounters, becoming a police officer isn't a job for everyone.
But with public scrutiny of officers so visible because of video and Internet technology, some law enforcement officials said the job can be even less desirable to young people who might consider becoming a police officer.
Prairie du Sac village administrator Alan Wildman has sat in on some of the interviews at the Sauk Prairie Police Department.
Candidate quality
"The number of applicants aren't there and some of the quality isn't there that's traditionally been there in the past," Wildman said. "What's going on nationally is starting to have an effect regardless of whether it's warranted. And we're a long way from the end of this."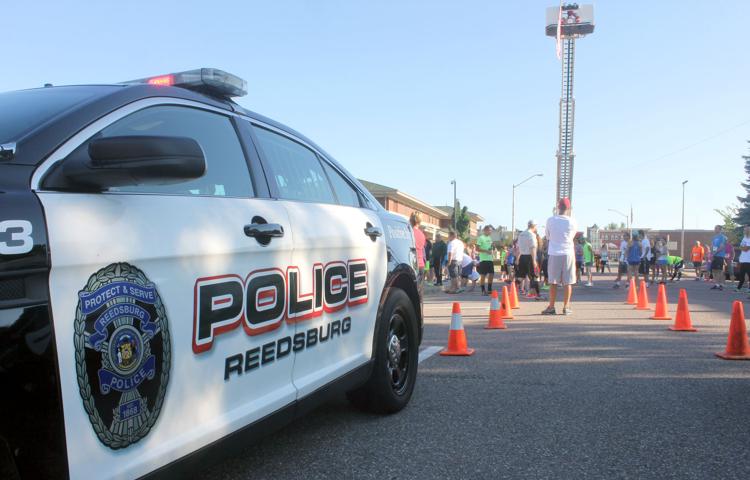 Strunz said national media coverage of officer-involved shootings has increased the apprehension among those considering becoming a police officer.
"There have been a lot of situations across the country in the media that show law enforcement in an unfavorable light," Strunz said. "It makes people think, 'Do I want to subject myself and my family to the threats I'm going to receive simply because of my badge and the uniform?'"
Landers agreed that national media attention on events like the Dallas shootings can affect young people who still may deciding upon a career path.
Brandner said he believes the perception about the risks involved in law enforcement have been skewed.
"What we're seeing is the global or national level affecting those wanting to get into law enforcement," he said. "The young recruits interpret it as there's not enough support out there and it's a more dangerous job than it has been when they see the constant disconnect between citizens and law enforcement."
Placing blame
"Those people in the academy or in the field are concerned and touched by those aggressive acts but they know the job is inherently dangerous," Landers said. "What bothers them more is the political response that occurs and the pandering to certain groups."
You have free articles remaining.
Keep reading for FREE!
Enjoy more articles by signing up or logging in. No credit card required.
He said the incidents of officer-involved shootings tend to bring scrutiny on the officer, and that's what the media focuses on primarily.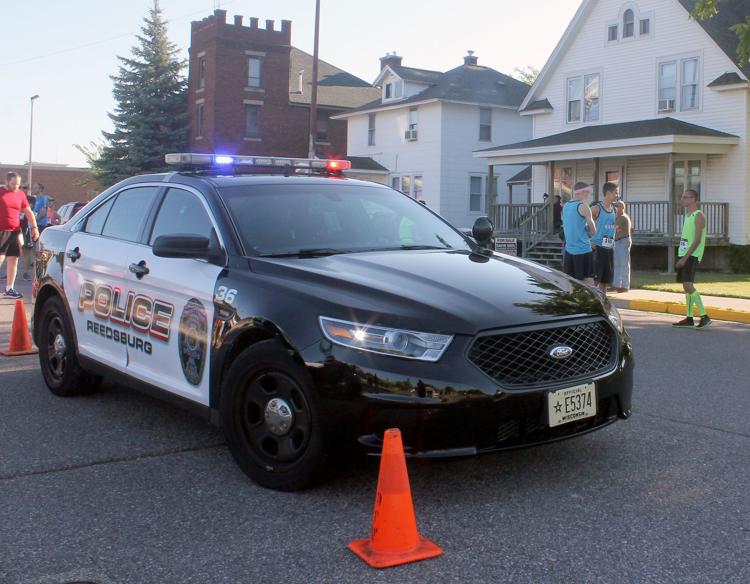 "They look at these incidents and instantly throw the blame at law enforcement," Landers said. "I've heard it from new students and veterans that everybody wants to train them on how to be racially sensitive and understand what bias is, but not how to deal with some of these things tactically. If that's all we focus on, we're selling our officers short."
Landers said the law enforcement profession has a high suicide rate.
"More officers take their own lives than are killed in the line of duty," Landers said. "There's an incredible amount of stress on the job, and we want to teach officers healthy ways of dealing with that stress. Part of the training is to weed out those who realize they don't have the mental ability to deal with the stress involved with the job."
Good wages
Sauk County Sheriff Chip Meister said law enforcement, even with its dangers and odd hours, remains a great career to pursue. He said Sauk County focuses as much on retention as on recruitment, and the opportunities for advancement to other positions is unique in the industry.
"One of the ways to retain those officers is to pay a decent living wage," Meister said. "There are lots of opportunities for advancement. If you're hired as a deputy and assigned to the jail and your goal is to be a detective, you can work toward that goal and apply for a patrol position."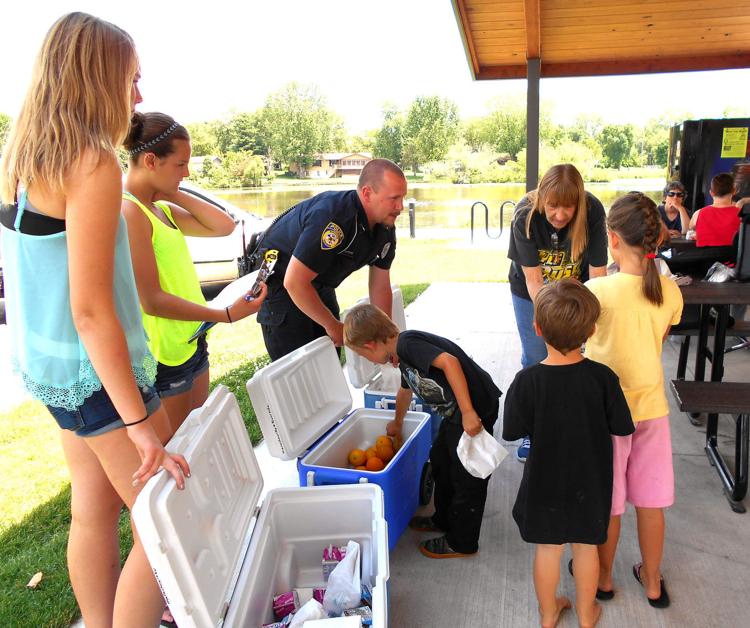 Manthey said being a police officer is more than just a job.
"It's a calling, it's not a job," Manthey said. "There are not a lot of people who can do this job. I just started my 40th year on the department, and the atmosphere now is similar to what we were seeing in the 70s during Vietnam and all the hatred toward government."
Use of deadly force down
Incidents in which a law enforcement officer used deadly force were much higher in the United States in the 1970s than now.
Dolan Consulting Group researcher Richard Johnson, a former Illinois State Trooper with a PhD in criminal justice, points to several trends showing such incidents are far below previous levels.
In a July, 2016 article titled, "Dispelling the Myths Surrounding Police Use of Lethal Force," Johnson cites a number of statistics comparing officer-involved shooting deaths over four decades and compares the statistics to other types of deaths.
"In 1971, the New York City Police Department alone had 1,562 officer-involved shootings (4.2 per day), and the Philadelphia Police Department had 78 shootings (1.5 per week), even though the U.S. population was 36 percent smaller than it is today. Comparing these numbers to the Washington Post estimate of just 990 deaths from police use of force nationwide in 2015, with a third larger U.S. population, reveals that police use of lethal force is only a fraction of what it was in previous decades."
Impact of technology
The advent of easily accessible video recorders on phones have allowed bystanders and sometimes people who are subject to arrest themselves to post their perspective of the incidents online. The videos are powerful tools that can affect the public's perception about an officer-involved incident. However, they also can be edited or even manipulated to affect what a viewer may or may not see from the situation.
Some police departments are fighting back by also recording their interactions with the people around them.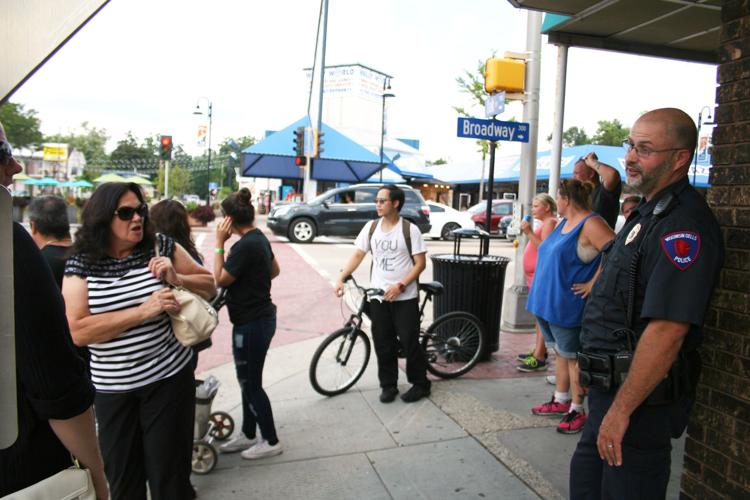 Zilisch said Mauston made an investment in documenting the interactions between police and the people they encounter on calls.
"The city just spent $30,000 in getting body cameras and in-squad car cameras for every officer and every vehicle," Zilisch said. "We're doing this so the officer knows there's an independent thing there taking in audio and video. It gives the ability to give an independent view of what took place."
Training
Area law enforcement leaders also point to improved training to prepare officers for serious situations.
"Our incidents of use of force are very, very low," Strunz said. "That doesn't mean we don't have violent situations we respond to. We've had tasers for 13 years and we've deployed them six times in that time."
Oleson will travel to Washington, D.C. this month along with other law enforcement officials from around the country to participate in the President's 21st Century Policing Initiative, a year-long initiative through the U.S. Department of Justice. The program will help bring lessons learned by other agencies in the field to local agencies around the country.
"A police agency cannot be effective without public support," Oleson said. "It's a necessary part. In cities you're seeing that erosion and it's tough to get that back. If they're looking for insight on what we can do to improve relations in the community, part of our problem in policing today is mainstream media."
Positive exposure
National events such as Dallas also can have a positive effect in local communities. After the July 7 fatal shootings, some local law enforcement agencies were inundated with gifts, cards, thank-you letters and random acts of kindness, sometimes from people none of the police officers have met before.
On July 17, after yet another news story broke of three police officers shot by a lone gunman in Baton Rouge, Louisiana, Shawn Fuss had just left a meeting where he works at the Sauk Prairie Small Animal Hospital in Prairie du Sac.
He had some time to spare on his way home, so he stopped into a local bakery and bought a dozen assorted donuts and dropped them off at the Sauk Prairie Police Department. Amid giggles and gratitude, he ate donuts with Police Chief Jerry Strunz and Lt. Travis Hilliard.
"I have a lot of family members that are police officers, and with all that was going on, I couldn't imagine how I would feel," Fuss said. "I ran track with Jerry's daughter and we were really good friends. I couldn't imagine if something happened to one of my friends' parents who are police officers or one of my own family members. There's no reason for any of this."
Displays of gratitude
Sauk prairie police administrative assistant Mandy Gibson took a photo and posted it to the department's Facebook page, along with the rest of the growing numbers of visitors to the office bearing gifts since the Dallas shooting. Many community members took the time to comment on the posts and similar sentiments can be found on the Facebook pages of law enforcement agencies in Sauk, Columbia and Juneau counties.
The gratitude can be found offline as well.
"I was on a motorist assistance call where a guy spilled waste oil out of his truck. Some lady slowed down, rolled down her window and called out 'God bless you!' Manthey said. "Our department, like many departments, are embedded with the community."
Zilisch said the Mauston community has been full force in its support as well.
"In the days surrounding Ferguson, there were probably five to 10 if not more businesses and individuals that came in and gave us things like Gatorade, meat and cheese platters, water bottles, donuts and cookies. After Dallas, we had more outspoken and vocal support with people going out of their way to say thank you."
Meister said the response in Sauk County has been similar.
"It kind of brings a tear to your eye to see how much people appreciate what we do," Meister said.