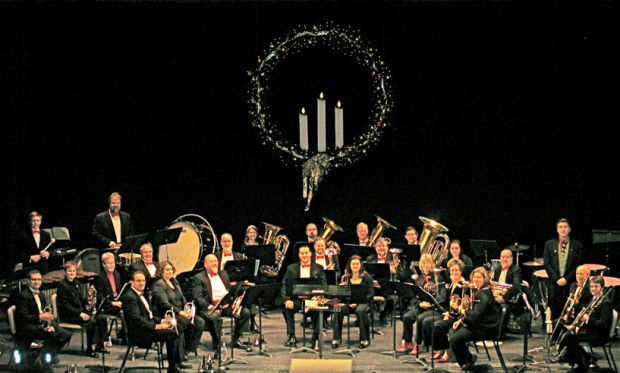 Bring the whole family to the Al. Ringling Theatre Dec. 8 to hear a free Christmas concert by the Madison Brass Band. The concert begins at 3 p.m. and is a holiday gift to area residents from the Al. Ringling Theatre Friends and the Baraboo Concerts on the Square.
The 30-piece ensemble will play old and new Christmas songs in dazzling brass-band arrangements. A goodwill offering will be taken during the concert; all proceeds will go to support the non-profit Al. Ringling Theatre Friends.
The Madison Brass Band was first formed in 1863 and was re-established in 2003. Its musical style is based on British and early-American traditions. The musicians come from communities all around south-central Wisconsin including Baraboo, Wisconsin Dells and Lodi.
Craig Mason of Stoughton is the conductor and arranges music for the band. During the summer of 2007 he led the group to the U.S. Open Brass Band Championship, where they took fifth place. The band plans to return to the competition annually, competing at a high level with top-notch brass bands from throughout the country.
Come early to enjoy holiday decorations and trees throughout the theatre and to shop at the Sauk County Art Association Gallery. Visit www.alringling.com or call 608-356-8864 for more information.
Be the first to know
Get local news delivered to your inbox!