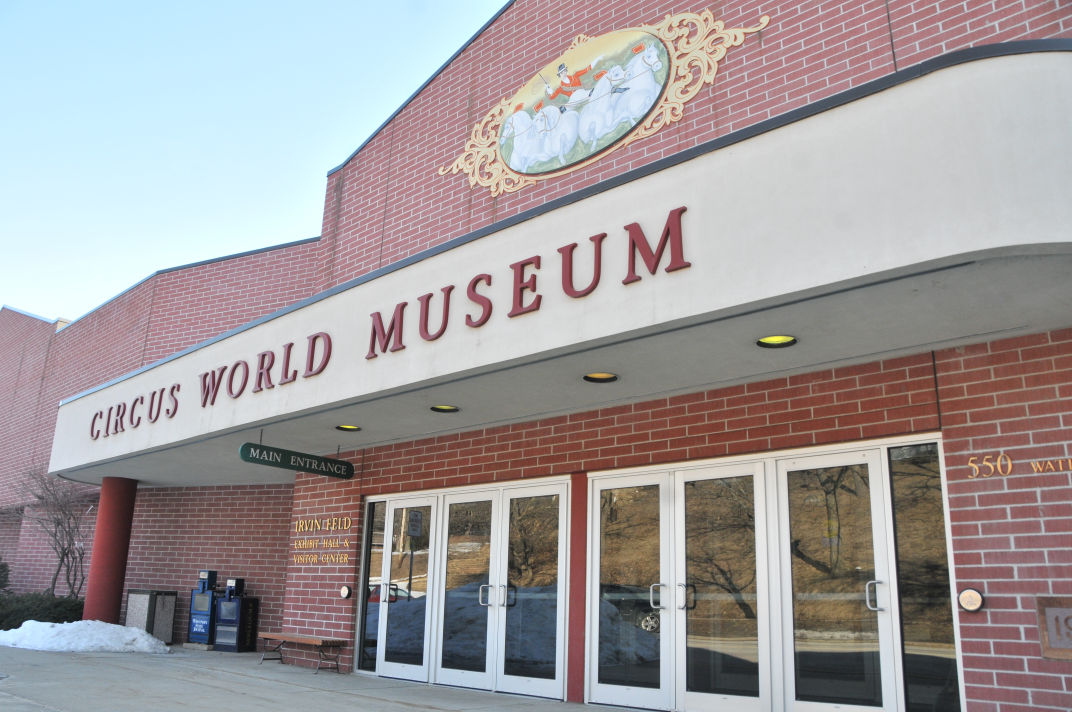 BARABOO | Scott O'Donnell's career aspirations and interests were a bit different from those of his peers.
"My friends were learning how to play hockey or going to their favorite rock concert, and I was the one following the circus around," said the 43-year-old native of Canada.
He fell in love with circus culture — especially clowning — and sought out every chance he could to attend touring performances.
After completing a degree in history, O'Donnell pursued his circus dreams, working as a clown and an announcer with a number of different circuses, eventually landing a gig as "boss clown" with Ringling Bros. and Barnum & Bailey Circus.
Next month, O'Donnell will step up as the new executive director of Circus World Museum. Former director Steve Freese announced his departure in June.
Previously, Freese said that uncertainty over the future of the museum's long-standing public-private partnership prompted him — and others within the organization — to look for alternate employment in case the Wisconsin Historical Society were to take over the operation of the site. The site is owned by the society and managed by agreement by its own foundation, a relationship that is being allowed to continue after a long struggle with the state.
O'Donnell brings years of circus experience and entertainment expertise to the table, said Circus World board member John Lloyd, who led the national search committee along with Susan Lipp. The committee started by taking an inventory of the skills needed for the position, interviewing the board, staff, major donors and Wisconsin Historical Society staff.
"We've been through an interesting time at Circus World," Lloyd said. "What are the skills that we need?"
With his experience, which includes years of performance and stints as the vice president and general manager of Big Apple Circus in New York and most recently as the vice president of festivals for entertainment company Live Nation, O'Donnell fit the bill.
Following the success of his work coordinating circus talent for Tim Burton's film "Big Fish," O'Donnell did a stint at Circus World from 2003 to 2005. He coordinated circus talent and served as the museum's operations manager.
"He had all the requisite skills that we had outlined in our job specification when we were setting out," Lloyd said.
The search committee considered about 25 candidates for the job, Lloyd said: "We had a couple of others who were very strong."
O'Donnell said he is looking forward to returning to Circus World and the Baraboo area.
"It's a great community," he said, adding that the museum's collection and archives are unparalleled. "It made a lasting impression."
His goals include ensuring the growth and sustainability of the organization and continuing to foster communication and collaboration with the Wisconsin Historical Society.
"I'm pleased at the increase of paid attendance and overall revenue," he said of the museum's performance season, adding that he is excited to work on elements of the museum that will enhance the guest experience, including new exhibits planned for 2014.
He said it's encouraging to see how the local community has embraced the museum and its connection to circus history and heritage.
"One of the great things about the circus is the sense of culture and the sense of community," he said.
O'Donnell said he is looking forward to working with local historians, circus fans and others with an interest in the museum.
He and his 21-year-old rat terrier, "Toby," a veteran performer himself, will soon make the move from New York to Baraboo. O'Donnell is scheduled to start work in mid-September.
Lloyd said he looks forward to seeing what O'Donnell will do as he steps into his new role.
"He was really interested in coming back and putting his mark on the organization," he said.