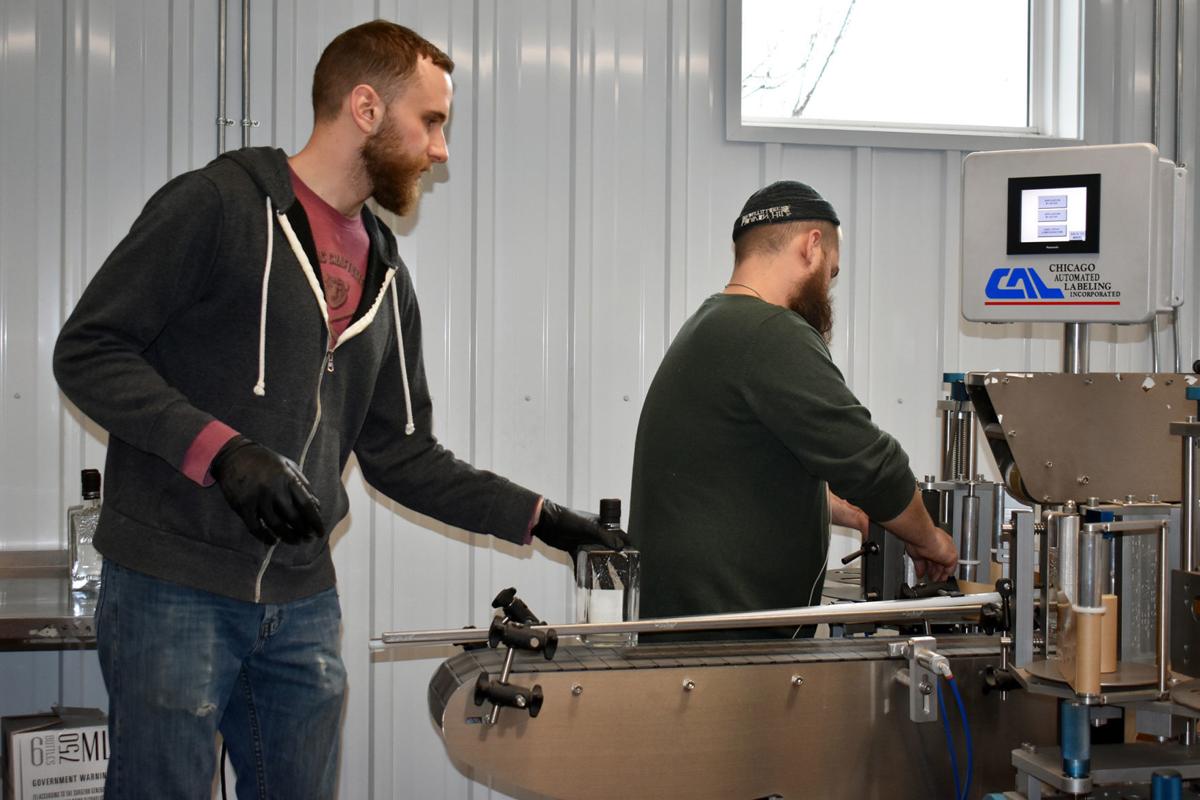 Driftless Glen Distillery in Baraboo is providing gallons of undistilled, pure alcohol to hospitals and organizations all over the state, filling a shortage of the product during the COVID-19 outbreak.
In the last week, the distillery has provided more than 70 gallons of their 190 proof, undistilled alcohol to four hospitals in Wisconsin as well as the Dane County Sheriff's Office, to be used in the creation of hand sanitizer, said Driftless Glen owner Renee Bemis.
The hospitals are SSM St. Clare Hospital in Baraboo, Reedsburg Area Medical Center, Vernon Memorial Healthcare in Viroqua and the Tomah VA Medical Center.
Hospitals are able to purchase glycerin and hydrogen peroxide, other ingredients used to make hand sanitizer, but because they do not have a distilling license, they are unable to purchase alcohol.
"We're giving them the alcohol, we're donating the alcohol, and then they are taking it back to their hospital and compounding it there, and using it," said Bemis. "We've had calls from all over, and we're donating as much as we can."
The alcohol provided is what the distillery uses to make their vodka and gin, but it is provided in its undistilled and strongest form. Bemis estimates the distillery will give an additional 200 gallons of the alcohol to additional organizations in the next two weeks.
"Most people have offered to pay for it, and we said 'no, that's okay, just come in and pick it up.' They find it really hard to believe that we would just donate it," said Bemis. "When they can get hand sanitizer again, we'll be done."
Bemis said she and her husband, another owner of the distillery, decided to provide hospitals and organizations with alcohol to give back to the community and do their part in a time of crisis.
"It's what you do, you help others at all times," said Bemis. "We've always tried to be helpful to our community and this seems to be the whole state."
In a coronavirus update on March 20, the Food and Drug Administration stated that it would not be taking action against independent manufacturing firms who compound hand sanitizer for consumer or health care personnel use during the coronavirus-induced shortages.
The update also stipulates that in order to manufacture alcohol-based hand sanitizer, the manufacturer must be a pharmacist or chemist who makes the product in a state or federal licensed facility, or a registered outsourcing facility, or is supervised by a licensed pharmacist or chemist.
Bemis said that many other distilleries are manufacturing their own hand sanitizer, but Driftless Glen was unable to do that because they do not meet the guidelines of having a licensed chemist or pharmacist.
"My husband and I are very, very strict about following the guidelines. It's different guidelines than what we do," said Bemis. "Our guys are distillers and they're pretty smart and they're basically chemists, they are not licensed."
Get local news delivered to your inbox!
Subscribe to our Daily Headlines newsletter.