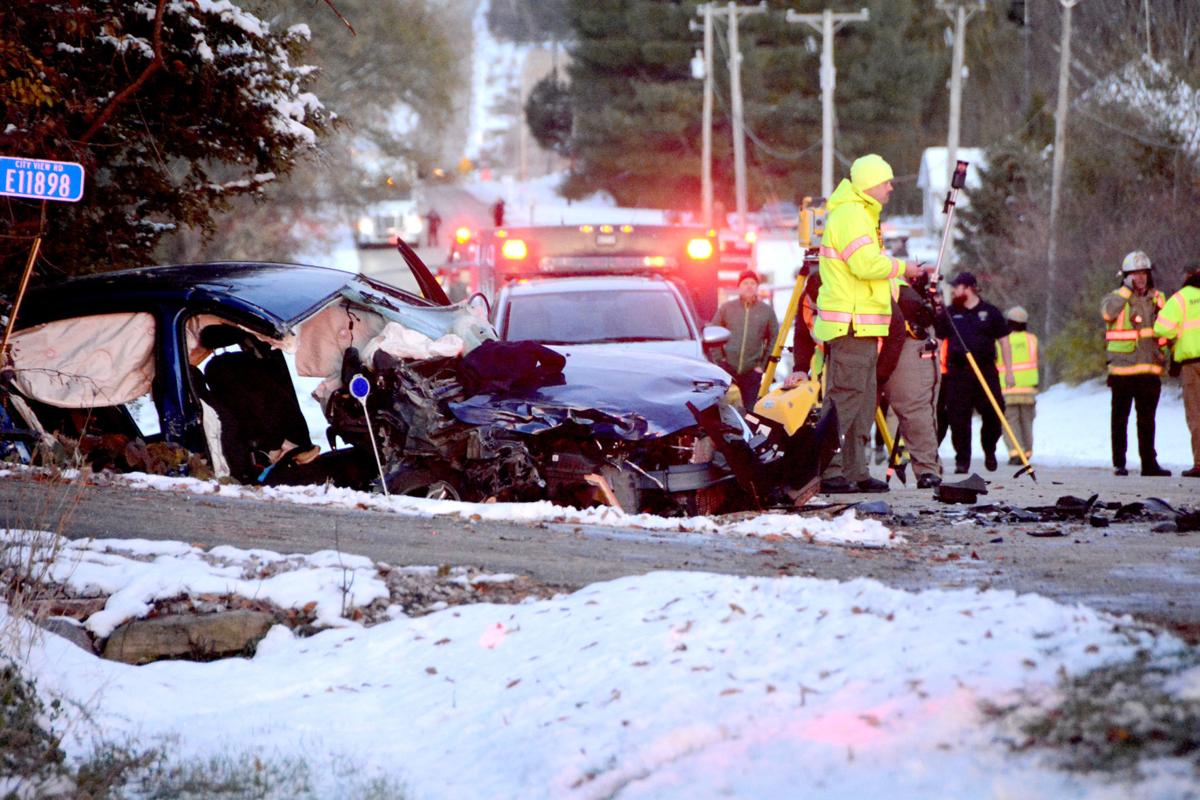 Two Baraboo students were injured after a crash on Halloween in which a Reedsburg driver crossed the center line and smashed into a vehicle driven by another student.
Finley Scanlan and George Stelling, both of Baraboo, were transported via Med Flight to University Hospital in Madison after they had to be extricated from a 2012 Chevy Cruze driven by Oliver Scanlan of Baraboo.
According to an incident report released Wednesday by the Sauk County Sheriff's Office, Oliver Scanlan and the other driver, Zachary Dorow of Reedsburg, were not injured in the head-on collision.
Both Finley Scanlan and Stelling were transported for serious injuries. Stelling was in the front passenger seat of the vehicle. Finley Scanlan was in the back seat behind him.
You have free articles remaining.
The crash occurred at about 5 p.m. Oct. 31 in the town of Baraboo along City View Road, near Jefferson Street.
Investigation of the crash by the sheriff's office determined Dorow was driving west in a red 2013 Jeep Grand Cherokee when he was distracted by an unknown source. Dorow was in the wrong lane as Oliver Scanlan was driving east, which prompted Oliver Scanlan to swerve into the opposite lane to avoid hitting the Jeep. The front right sides of each vehicle collided, spinning them clockwise and into opposite ditches along the road. Both vehicles were facing the roadway as they came to a stop.
Two Med Flight helicopters landed in a nearby field and in the roadway at about 5:30 p.m. The front of the red SUV was smashed in. The blue sedan suffered major damage. Debris from the two vehicles was scattered across the road.
Both vehicles had to be towed from the scene. Neither speed nor alcohol are suspected as factors in the crash.
The UW Health Public Affairs office could not provide a status update Wednesday on Stelling or Finley Scanlan because the two were not in the facility's system.
Baraboo School District Administrator Lori Mueller sent an email Friday afternoon to parents and guardians within the district informing them that "supports were put in place to assist students and staff with feelings and concerns surrounding the incident."