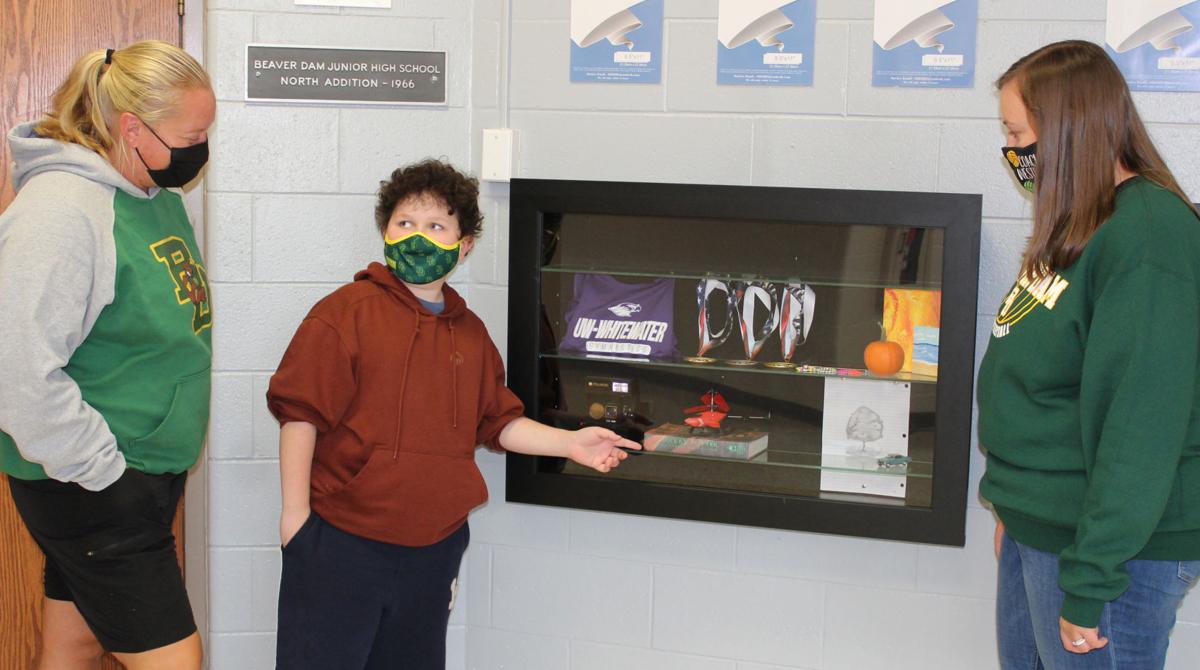 The first ever grants from the Beaver Dam Area Community Foundation were awarded Tuesday.
The grants include $10,000 in existing funds and a special contribution from Tom and Judy Heffron totaling $2,500 for the first project listed below. Beaver Dam Unified School District Director of Teaching & Learning Rob Meyer rounded out the award by contributing $50.
Awards include the following, listed by project, instructor(s) and amount.
Steel drums and wood drums, Jennifer Priesgen, $2,500
Learning through the senses, Holly Taylor, $1,300
High school outdoor classroom, Melissa Gehring, $1,000
Flexible seating fun, Melanie Brandl, $1,700
Sensory paths, Linda Trentin, $750
Middle school celebration team, Malorie Lindert and Kristine Westphal, $2,000
High school garden, Jonathon Ganske, $1,000
Learning impaired inclusive playground, Crystal Bates, $2,300
In letters to grant recipients Meyer commended them for their dedication to educating Beaver Dam area youths.
"On behalf of the Beaver Dam Unified School District I would like to thank you for taking the time to apply for a grant. More importantly I would like to thank you for your commitment to the students served by the school district."
He added, "The committee that reviews the grants had a number of worthy proposals to consider. It is exciting to think about all the possibilities this fund and our educators can create together."
"We're very pleased with the applications that were made, and believe they will all benefit positive learning experiences in the district," said Foundation Board President and Advisory Board member Tom Heffron. "It was a good mix of projects that these grants will support."
The Beaver Dam Area Community Foundation recently launched its Education Fund, designed to help teachers and school leaders launch special projects and learning opportunities throughout the Beaver Dam Unified School District. The fund began with $10,000, gathered from private contributions.
"It's actually a partnership between the foundation and the school district," said Heffron. "The whole idea is that the district has a fund now where people can contribute – from businesses, industries or families or individuals – into a fund where it can be used for a variety of unmet needs. They can be needs at any level, for whatever is seen as most appropriate."
The fund went active immediately, with applications solicited, received and approved by Oct. 4. Applications were reviewed the next day.
A new cycle of grants is expected next fall.
Founded in September 2019 as a regional affiliate of the Fond du Lac Area Foundation, the Beaver Dam Area Community Foundation and its donors are invested in providing grants to grow a vibrant region and scholarships that support the development of the community's future. It recently achieved a milestone of having $2 million in assets under management. To learn more about the foundation and future grant cycles visit www.beaverdamacf.com.
To contribute to any of the foundation's 50 funds visit beaverdamacf.com and click on "Become a Donor." Checks should be written to the Beaver Dam Area Community Foundation with the name of the chosen fund written in the memo.