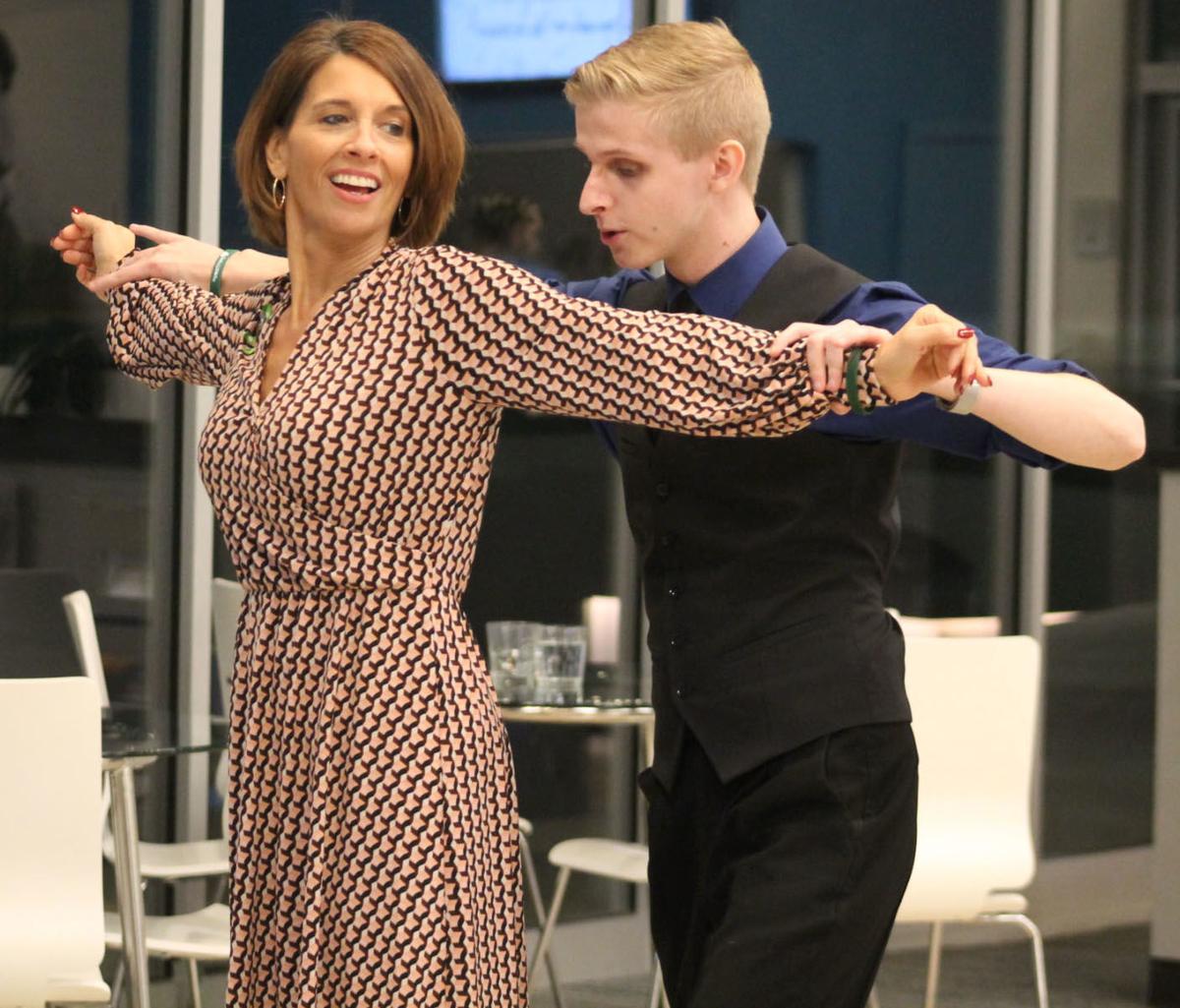 Two area women are preparing to strut their stuff, all in the name of life.
Dawn Lyons-Wood, of Beaver Dam, and Amanda Dicken, of Pardeeville, will step onto the dance floor Jan. 25 as participants in the National Kidney Foundation of Wisconsin's Spotlight on Life gala, held at Marriott Milwaukee West in Waukesha.
The Spotlight on Life gala is a unique fundraiser that combines dancing, rivalry and fun. The main event is a "Dancing with the Stars" competition where community and health care advocates are matched and practice with dance professionals before competing on the dance floor.
Both women said they agreed to the opportunity before reality set in.
"I'm nervous as all heck, but it's an experience I'll never have again in my life," Dicken said. "I'm dancing in honor of my sister. She was all about helping people."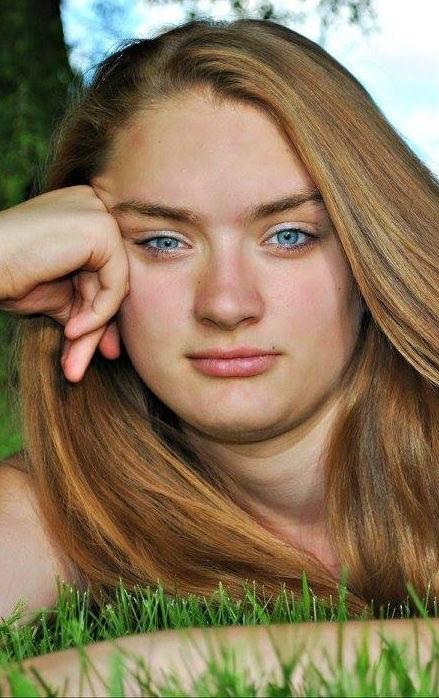 Dicken's sister, Cori McBride, died in July 2017 at age 15 following an ATV accident. The Pardeeville High School student made the decision to become an organ donor a few months before the accident, after learning about it through a driver's education class.
Lyons-Wood said she's found herself doing many things outside her comfort zone after losing her 19-year-old daughter Emily Lyons in a March 2015 snowmobile accident.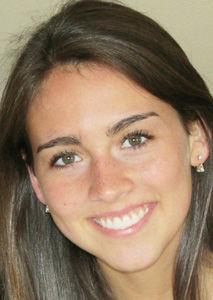 "It's now my life's mission to raise awareness for organ and tissue donation," she said. "I will spend every day promoting what I see as Em's final wish."
Lyons was a 2014 graduate of Beaver Dam High School who chose organ donation when she received her driver's license.
This year marks the 10th anniversary of the Wisconsin Online Donor Registry. The National Kidney Foundation of Wisconsin is a partner organization of Donate Life Wisconsin, which helped bring the registry to residents state-wide. Registrants authorize the gift of organs, tissues and eyes for donation upon their death. Almost 60% of Wisconsin driver's license and ID holders have chosen to donate.
Dicken is representing the Department of Motor Vehicles during the dancing competition. She is a transportation customer representative for the DMV in Madison and her role is to encourage people to sign up to be an organ donor and create awareness for organ donation. Dicken, along with the recipients of her sister's heart and liver, have shared their stories together at several events.
You have free articles remaining.
"It's been a blessing to meet them and see both sides of how organ donation works," she said. "It's really helped me cope with my loss and opened me up. The feedback we get from the audience after speaking is wonderful and touching."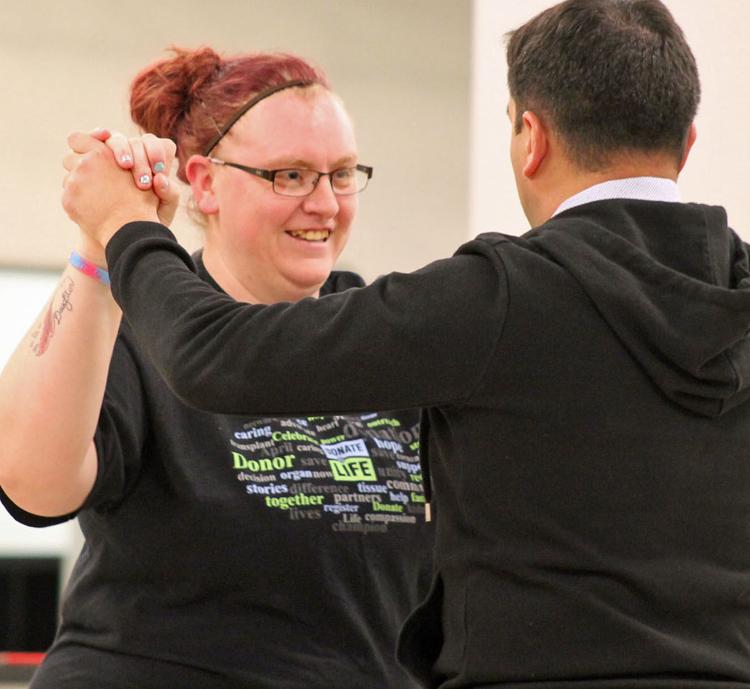 Lyons-Wood is representing the Lions Eye Bank of Wisconsin at the Spotlight on Life gala. She is a transporter for the Eye Bank, a volunteer with UW Organ and Tissue Donation, a member of the Beaver Dam Lions Club and a public speaker at various events and driver's education classes.
"It's my passion to make the world a better, kinder place and to spread the word about organ, eye and tissue donation," she said.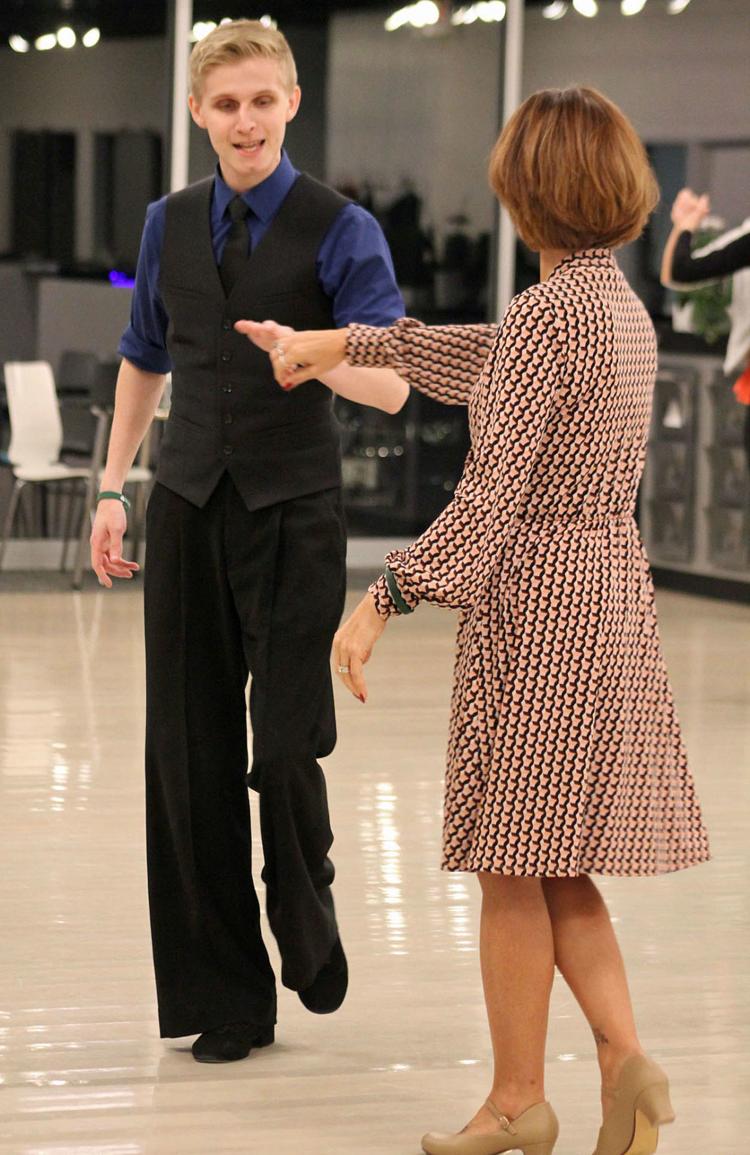 Dicken will take to the dance floor with instructor Stanislav Khil and Lyons-Wood will be paired up with instructor Yerikk Cramer. They will compete against five other couples from around the state. Each participant meets with their instructor for seven professional lessons prior to the gala.
The competition also involves raising funds to support the National Kidney Foundation of Wisconsin's mission to provide assistance to those impacted by kidney-related issues and increase the availability of all organs for transplantation. According to the NKFW, the organization hosts the event to bring support to the 1,800 patients who are waiting for a transplant in Wisconsin, 80% of whom are on the waiting list in need of a kidney.
"If I can't get by on my dance abilities, I hope to at least raise a lot of money," Lyons-Wood said.
Those wishing to attend the event, which includes a dinner, reception and after-party, can purchase tickets at kidneywi.org/spotlight-on-life/ until Jan. 17. The competition itself will be live-streamed to YouTube and Facebook.
The public is encouraged to vote for the coveted People's Choice Award online. The dancer with the most votes will receive the award. As of Friday afternoon, Lyons-Wood was at the top of the leader board and Dicken was a few slots behind her.
The competitors said they expect to be frazzled the next two weeks as they focus on dance lessons, but they're eager to spread the word about organ donation to a wide audience.
"Before I came in (to the dance studio) I was almost in tears because I've never danced in my life," Dicken said. "It went really well and I caught on, I was really surprised with myself. We're going to do a waltz at the gala."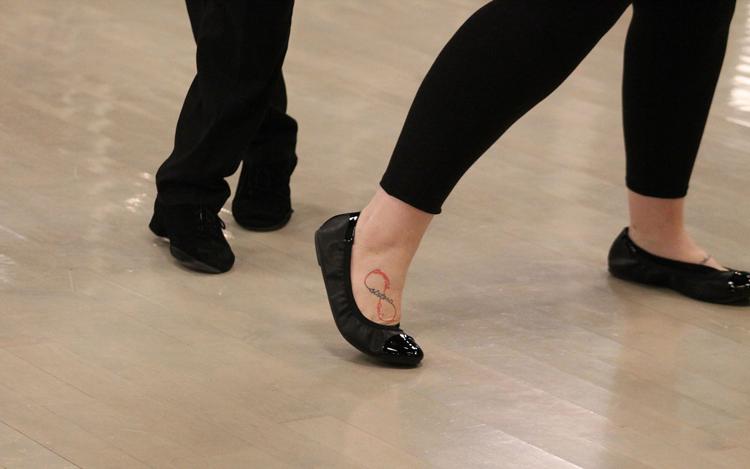 Lyons-Wood will be dancing to the song "Try a Little Tenderness."
"It's on the Duets soundtrack that I used to listen to with my kids all the time and at the end it had a really funny noise and they'd laugh and say, 'Play it again, mom.' It starts out really slow and then we'll do something fun at the end that's a secret," she said.
Follow Kelly Simon on Twitter @KSchmidSimon or contact her at 920-356-6757.