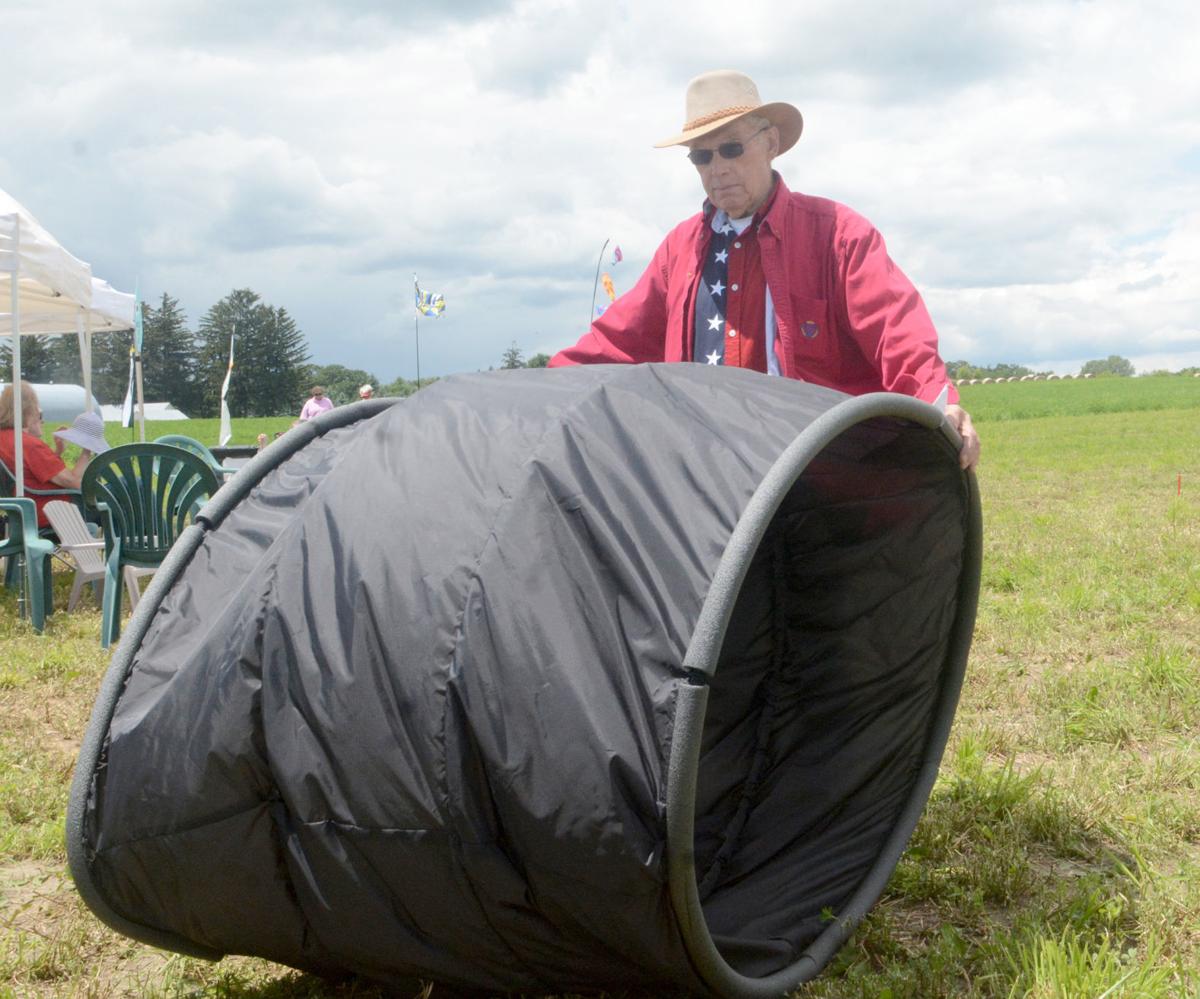 Charles Biddle wanted the Columbia County Board's Executive Committee to know on Monday that the resolution he proposes for County Board consideration isn't anti-pipeline.
It would, however, call on state lawmakers to reform eminent domain practices to ensure seizure of private property is truly for public purposes, such as schools, roads or hospitals.
By a non-unanimous vote, the committee sent the proposed resolution to the County Board, which will consider it Dec. 19, said County Board Chairman Vern Gove of Portage.
The resolution won't be a part of the County Board's Nov. 13 meeting agenda, Gove said, because that meeting is expected to be dominated by considerations related to the 2019 budget.
Biddle has, on his town of Otsego property near Rio, an easement 80 feet wide for Line 61, an Enbridge pipeline that carries oil from Superior to a terminal near Pontiac, Illinois.
Biddle said he has heard rumors, but has received no concrete confirmation, that Enbridge will seek even more right-of-way for a future expansion.
What bothers him about this, he said, is that when companies like Enbridge use eminent domain for a purpose whose "public" aspects are questionable, the landowners have little or no ability to negotiate for price or for how their land will be treated.
"They tell us what they want and what they're going to take — and they take it," Biddle said.
The Columbia County Board often is asked — though usually by county supervisors, or organizations such as the Wisconsin Counties Association — to weigh in on issues by passing a non-binding resolution. Usually, the resolution includes a provision to forward it to area legislators and the governor, as an indication of Columbia County's position on an issue.
For example, the county board in January narrowly voted down a proposed resolution calling for reform in the way Wisconsin draws political district boundaries every 10 years. The resolution, defeated by a 13-11 vote, called for a non-partisan commission, instead of the Legislature, to determine population-based political district boundaries.
The Fifth Amendment of the United States Constitution allows taking of private land, for a reasonable price, for the public good. Columbia County used eminent domain to take possession of one piece of property for its recent building project.
But a 5-4 decision in a 2005 U.S. Supreme Court case, Kelo v. City of New London, held that "public good" could encompass the transfer of private land to another private owner if the taking is said to result in "economic growth."
That's what the resolution seeks to reform, Biddle said.
Gove said he got numerous weekend calls last month, mainly from people who saw the proposed resolution as an attack on oil pipelines in general and Enbridge in particular.
Last weekend, he said he heard from constituents with multiple perspectives on the issue.
Kevin Stoddard said his town of Wyocena property has an 80-foot Enbridge easement with four pipelines running through it.
If expansion of the easement is sought, Stoddard said, "they will certainly knock down my house."
Supervisor Barry Pufahl of Pardeeville said he agreed with the resolution, and moved to forward it to the county board.
"I have a small farm," he said. "I would hate to see a pipeline come through my small 45-acre farm."
The voice vote on the resolution included at least one "no," but Gove, as Executive Committee chairman, declared the motion had passed the five-member committee.
Gove told supporters of the resolution the real test will come when the proposed resolution goes to all 28 county board members.
Follow Lyn Jerde on Twitter @LynJerde or contact her at 608-745-3587.