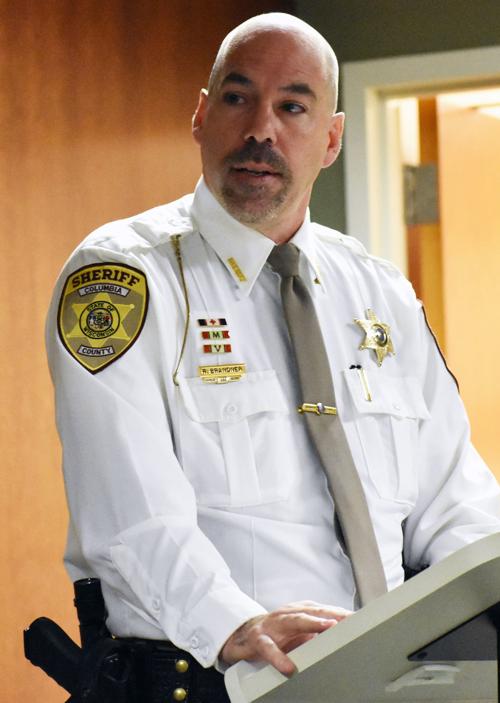 Columbia County Sheriff Roger Brandner said Tuesday that area law enforcement are working together to review and interpret Gov. Tony Evers' "Safer at Home" order and they encourage compliance.
"You do not need paperwork to leave your home," Brandner said on the Sheriff's Office Facebook page. "We are not under 'martial law.' You will not be stopped without reasonable suspicion that a violation of law has occurred. This is the same standard that existed prior to this order."
Brandner is asking that residents do not call the sheriff's office with their questions about what the governor's order means. Questions about the order should instead be directed to GovPress@wisconsin.gov or 608-219-7443.
Brandner said, "My staff and I are committed and dedicated to protecting your constitutional rights."
"We will investigate and take enforcement action on blatant and defiant violations of this order that put our community at greater risk," Brandner continued. "We are asking for voluntary compliance with this order so we can move forward and defeat this pandemic."
"As hard as it is right now please know we are all in this together," Brandner said. "You and your kids are safer at home. This means stay home, go to work if you're required too, go back home and stay healthy. This is a great time to enjoy your family and catch up on some of that spring cleaning."
In an email late Monday, Brandner outlined that the sheriff's office has its own methods for staying safe as communities work to prevent the spread of coronavirus between people.
Adjustments began about a week ago for patrol deputies and jail operators. Access is restricted to secure buildings in both divisions and authorities have "handled as many calls over the phone as we can," Brandner said.
Referring to it as a balancing act, the sheriff noted that a number of citizen complaints require deputies to speak in person to those affected. Deputies continue to meet with residents when it's necessary.
Staff have also had to shift hours, reducing contact with one another. Some are working opposite days to make sure they can continue to have officers to handle calls. The sheriff's office has personal protective equipment, which is assigned to every deputy.
In a teleconference with Portage city officials Wednesday, Gov. Tony Evers told Mayor Rick Dodd that Columbia County Emergency Management submitted an order to the state on behalf of all municipalities. Brandner noted that with the help of the county health care center, additional masks were procured to give every police department within the county masks for all officers.
Calls for deputies continue to keep all staff members busy, Brandner noted, with accidents, domestic disputes, welfare checks and drunken driving being most notable. They have also limited access to the Huber center. Inmates have remained inside the jail to ensure they stay healthy and not infect others with the virus humans have no immunity against.
Despite changes, the day-to-day operations remain functional on a high level, Brandner said, even with about two staff members currently out on sick leave.
Continued monitoring of the pandemic means they could adjust again at anytime to ensure everyone is safe, he said
"If we all make the sacrifice for a couple of weeks we should get past this sooner than later."
Concerned about COVID-19?
Sign up now to get the most recent coronavirus headlines and other important local and national news sent to your email inbox daily.