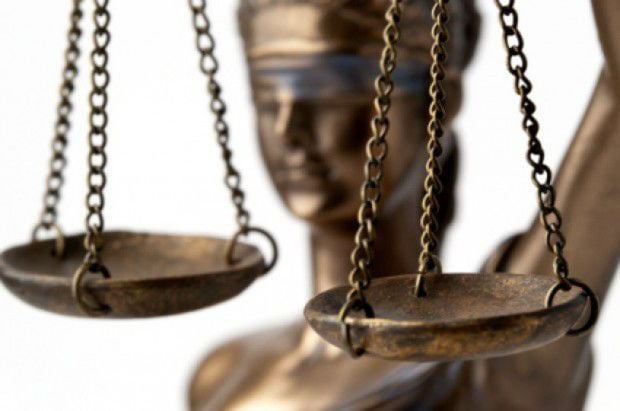 Former Pardeeville and Portage school bus driver Gary Dean Edwards is accused of sexually assaulting another child under the age of 13 in Columbia County.
Edwards, 74, was charged in May with two counts of first-degree sexual assault of a child under the age of 13 for incidents that reportedly took place on his Pardeeville bus route in 2017 and 2018. His jury trial for these charges is scheduled for April 28-30.
According to the new criminal complaint filed Tuesday, Edwards sexually assaulted a 7-year-old Pardeeville Elementary student during the 2015-16 school year in the town of Marcellon. He faces up to 60 years in prison for the felony offense and is scheduled to make his initial appearance March 4 in Columbia County Circuit Court.
Edwards was a bus driver in Columbia County for more than 25 years, according to the Columbia County Sheriff's Office.
The sheriff's office reviewed an interview conducted by the Lake-Sumter (Florida) Child Protection Team in March 2019 in which the girl stated that her phone had been taken away by law enforcement and she can no longer text her friend who is "much older than me," according to the complaint. The girl also said, "Gary did something," but she did not know if she had done the right thing because "he might go to jail and I don't want that."
The girl, who is now 11, told the child protection team that when she was in the second or third grade, Edwards would have her sit on his lap while he was driving the school bus and touched her "pee pee" with his hand. This occurred for two or three days. The girl said Edwards let her keep something, but she could not remember what that was.
Edwards reportedly communicated with the girl via Facebook Messenger from August 2018 to March 2019, when she was 10. In April 2019, the sheriff's office reviewed these conversations in which Edwards told the girl, "you're special to me" and "you will always be my favorite" and "you're my favorite girl" and "you are pretty" and "I sure miss you" and "I think about you a lot." Edwards also told the girl, "Happy Valentine's Day honey" and "I have the key to your heart" and "you're getting pretty as ever."
Edwards told the sheriff's office he worked with the girl's grandmother who had also worked as a school bus driver for Smith's Bus Service, which is located in rural Pardeeville. Edwards stated that sometimes her grandmother would bring the girl to the bus barn and she would ask to ride to school with him. This happened once or twice a week while the girl attended Pardeeville Elementary School.
He allegedly admitted to having Facebook Messenger conversations with the girl and further stated that the girl seemed lonely because her father was in prison and her mother was never around. Edwards described himself as a father figure to the girl. He said he would drive the girl to school when she was in second grade, but then she moved to Montello and then Florida.
According to the criminal complaint, Edwards stated that the girl would grab his hand and force him to touch her breasts. Edwards allegedly admitted that he left his hand on her breast for about a minute before he pulled his hand away.
Smith's Bus Service declined to comment Thursday on the charges filed against Edwards, the duration of his employment with the company or the company's screening policy for its employees in general.
'Priority investigation'
According to the May criminal complaint, the sheriff's office interviewed three girls who said Edwards touched them inappropriately. He's charged with sexually assaulting two of them and faces up to 60 years in prison for each felony offense.
Regarding all of the charges against Edwards, Sheriff Roger Brandner said Thursday in an emailed statement to the Daily Register, "This is a priority investigation for us. We are concerned about these allegations especially for someone in position of power as a school bus driver.
"With the concern over these allegations and with any crime, if someone is a victim of a crime, we strongly encourage them to report that to law enforcement so an impartial investigation can be done."
Edwards was released from custody on a $10,000 signature bond in May. Online court records show his address was changed from Pardeeville to Shawano in December.
Edwards was reportedly removed from his job with Smith's on Jan. 4, 2019, as sexual assault allegations arose, but on Jan. 15 he started a new bus driver job with Go Riteway transporting students in the Portage Community School District.
In May, Portage District Administrator Margaret Rudolph said that when Edwards applied at Go Riteway, there was no record of sexual assault allegations. Edwards was terminated as a bus driver after Rudolph learned of the sexual assault charges in news reports.
Also in May, Brandner said the first report involving Edwards was received May 9, 2017, when someone told the sheriff's office a Pardeeville bus driver had inappropriately touched a child.
Follow Noah Vernau on Twitter @NoahVernau or contact him at 608-695-4956.
Sign up for our Crime & Courts newsletter
Get the latest in local public safety news with this weekly email.