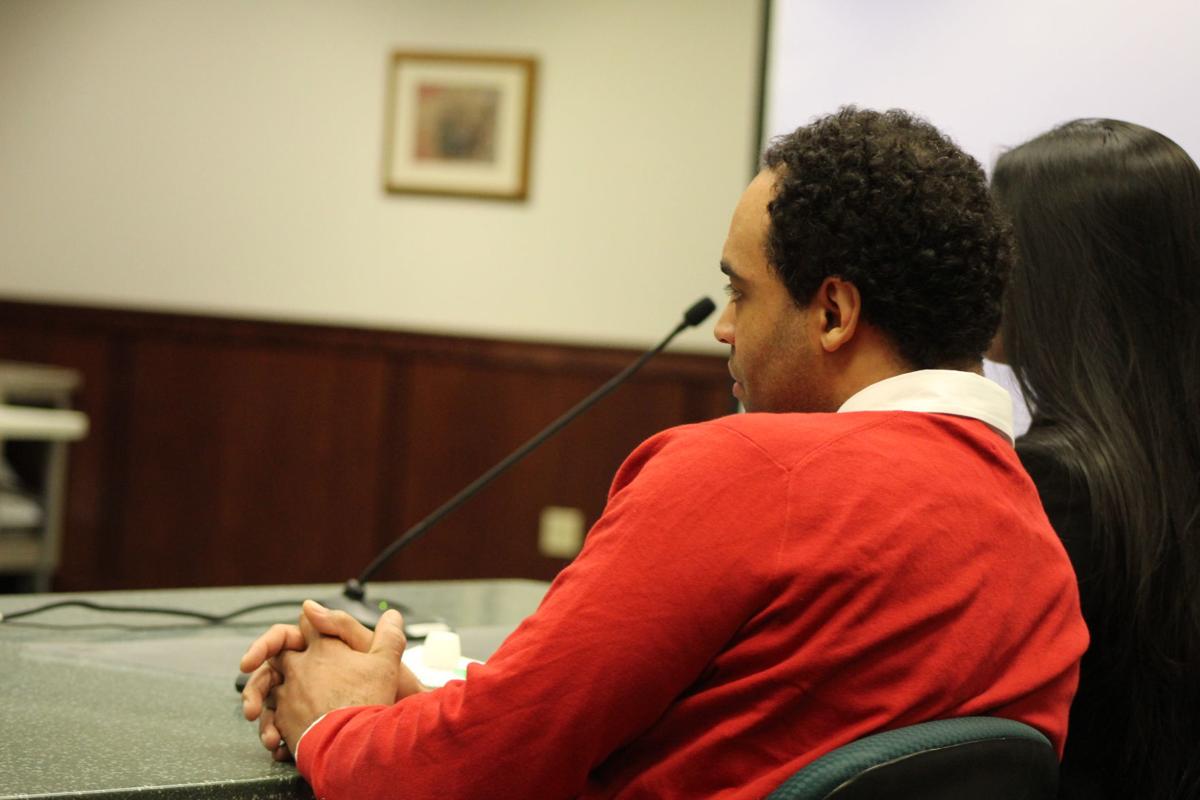 JUNEAU – Laverne Ware Jr. was found guilty of all five counts against him including first degree homicide.  
The jury for Ware's homicide trial deliberated for six hours before handing a note to the court around 1:40 a.m. that read "we are ready." The case turned over to them around 7 p.m. following lengthy closing statements by the prosecution and defense.
Ware did not testify in his own defense but surprised the court during his attorney's closing statements by asking to address the court. The jury was removed and Ware was given a chance to speak with his attorneys. The closing statements resumed and the case eventually was handed over to the jurors.
A Jefferson County jury has been hearing the case for the last two weeks. Ware was found guilty of first-degree homicide, hiding a corpse, incest and two counts of being a felon in possession of a firearm. Dodge County Circuit Court Judge Brian Pfitzinger revoked Ware's bail.
Sesalie Dixon's body was found Dec. 4, 2016, in the passenger seat of a pickup truck owned by Ware, parked in the garage of a Fox Lake home he owned and where Ware's mother resided. An autopsy revealed that Dixon, 27, died of three gunshots to the head.
The jury made several requests including the photos in evidence and seeing some videos including the video when Ware was first questioned by police after being taken into custody on Dec. 4, 2016.
Dodge County District Attorney Kurt Klomberg summarized the case for the jury for about two hours.
Ware had parked his truck in the garage with Dixon's body in the truck, Klomberg said.
"The garage was not made for this type of vehicle, but her body was dripping blood that was coming outside of the truck," he said.
Ware's motive for killing Dixon was pure jealousy, Klomberg said.
"I don't know if Sesalie had sex outside of Laverne's presence," Klomberg said. "That's the reason Sesalie was killed, because he certainly thought she did."
Many of Ware's actions after killing Dixon, such as going to bars and visiting neighbors, was only to create an alibi, the district attorney asserted.
Klomberg said that Ware made a telephone record that showed a time for the possible homicide when he angrily called a man he believed had a relationship with Dixon.
Klomberg played a tape where Ware's mother Marjorie Jones spoke about Ware's involvement in Dixon's death when she was first taken into custody.
"Then he looked at me with a bewildered look and said I did away with her," Jones could be heard in the tape. "He didn't say I killed her but said I did away with her. I said what do you mean, and then he said, 'I killed her.'"
Defense attorney Aneeq Ahmad said that Klomberg did not prove her client's guilt and the state was missing the bigger picture.
"Everything (Ware) said was spun by the state to convince everyone that he is guilty," Ahmad said.
Ware's first statements to police was that his mother and girlfriend did not get along.
"This is just winning at all costs for the state," Ahmad said.
There are several pieces of missing evidence, Ahmad said. The evidence may have shown that Jones had actually killed Dixon.
"The button in the truck which controls the front window was not tested," Ahmad said. "Whoever's DNA was on that button would show who did it."
Ware's sentencing date was not decided. He faces life in prison.
Follow Terri Pederson on Twitter @tlp53916 or contact her at 920-356-6760.
Sign up for our Crime & Courts newsletter
Get the latest in local public safety news with this weekly email.