Portage Fire Chief Troy Haase thought his career in firefighting was over when he retired in 2020 after seven years as division chief of fire prevention and public information officer for the Fond du Lac Fire Department.
But an unexpected job change for his wife meant they decided to move more quickly than anticipated and Haase would find new work to occupy his time. As soon as they moved to the area, Haase said his wife encouraged him to apply.
"My wife thought, 'Oh, you should go for it. You'll be bored when you retire,'" Haase said, adding he wasn't sure he would find retirement dull.
He was also uncertain he would get the job. After all, he was up against 20 other candidates during a process that required Zoom interviews instead of face-to-face interactions. City Administrator Shawn Murphy said Haase stood out with the realistic ideas he put forward and experience in not only his firefighting career elsewhere but its roots in the city.
Haase began as a firefighter in 1990 in Portage. He was hired by Two Rivers Fire Department in 1993 and served there until he left to join the Fond du Lac Fire Department in 1998. Now at 54, Haase has left retirement and is chief of the Portage department. He was sworn in Dec. 7.
Haase said he wants to implement new tools to make a good department even better. Specifically, to increase call response times and to use data to show what is being done well and where improvements can be made.
"Really my vision is to make this department as efficient as possible so we can respond to calls in a timely manner," Haase said. "Right now, in my mind, our response times are too high."
Fond du Lac Fire Department has a staff of full-time firefighters. In Portage, the department relies on paid on-call, commonly understood to be volunteer, firefighters to make up its response teams.
While Haase said he understands responding to calls for volunteers will always take longer because of constraints like distance and other jobs, he wants to ensure the department meets his level of quality.
"There's standards out there for volunteer departments so I've been looking at that standard and trying to do what we can do to get faster," Haase said. "There's ways you can cut off 30 seconds here or a minute there."
That also means touching base with the community and talking to businesses about allowing volunteer firefighters to leave during calls, most of which happen between 8 a.m. and midnight. Another facet of focus is the caliber of training. While Haase said he has worked to immediately set the tone that firefighters must meet percentages, he also worked to ensure there are accommodations for volunteers, like video recordings of training sessions and online supplements. He wants everyone to attend 100% of training.
"We don't run enough calls not to be trained," Haase said.
Murphy said during the "very unique" interview process Haase stood out because of his focus on training and career development.
"One of the things we pointed out during interviews to all the candidates was Portage, like essentially all fire departments that rely on paid on-call volunteers, struggle to get enough paid on-call volunteers, especially during the day," Murphy said. "We asked them for specific recommendations or how they would go about increasing availability of paid on-call members and he had a good, realistic answer to that."
Though the response times are lower than he would like them to be, Haase said the department is excellent in the act of fighting fires.
"I think the department otherwise is doing a good job as far as operational, responding to calls and those types of things," Haase said. "When they get there, they're pretty cutting edge as far as that goes."
Currently, the department operates with 25 personnel members. They can have up to 40, Haase said. He is looking to recruit as many people as possible to ensure response times are cut lower due to more people available to go to a call.
"We're adding people and it's going to take a while, but I think part of our response times and response numbers are based on a small group of people doing the majority of the work," Haase said. "At some point, they get burned out. ...What you never want to do is lose a firefighter at a call."
Volunteer, or paid on-call, fire departments have similar issues finding enough firefighters throughout the state. Haase said he plans to work on recruiting people and creating a connection with schools to get younger people to realize their interest in becoming a firefighter.
Another community connection Haase wishes to make, despite the pandemic making personal interactions strained, is regarding the use of smoke and carbon monoxide alarms in homes. Haase said he plans to use social media to educate people on how to better prevent fires in their homes.
While embracing those initiatives, he has also started working on administrative updates.
"He's hit the ground running, literally," Murphy said. "My problem has been keeping up with him. I think he's done what we have expected him to do. He's already made some adjustments in terms of procedures and processes."
Murphy said Haase plans to formalize burning permits and attach a fee to accommodate for the cost of staff time. Data is important to Haase, and Murphy said they are evaluating the use of a compliance engine, or database, for tracking and monitoring sprinkler and fire alarm systems at commercial businesses. The digital format will allow for quicker access when staff members need to follow up on a specific file and notify all parties involved.
Overall, Haase said he wants to see a department that is doing well thrive even more under his leadership.
"Once we arrive on the scene, we shouldn't operate any differently than a full-time department," Haase said. "If we're trained well and there's enough knowledge, I see us the same as a full-time department."
GALLERY: Portage Fire Chief Clayton Simonson
Thanks, chief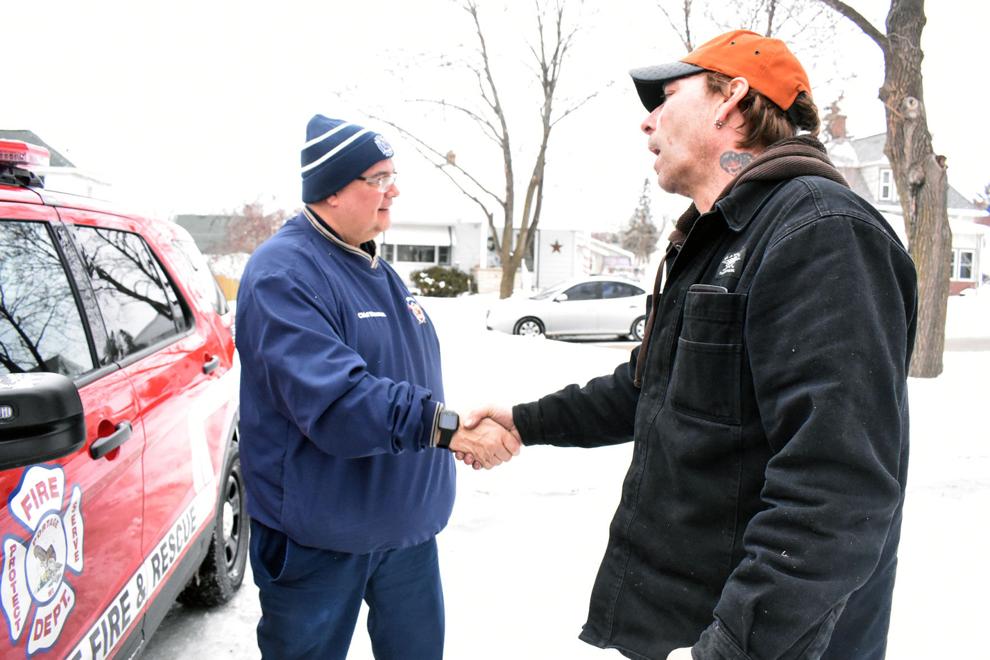 Fire 9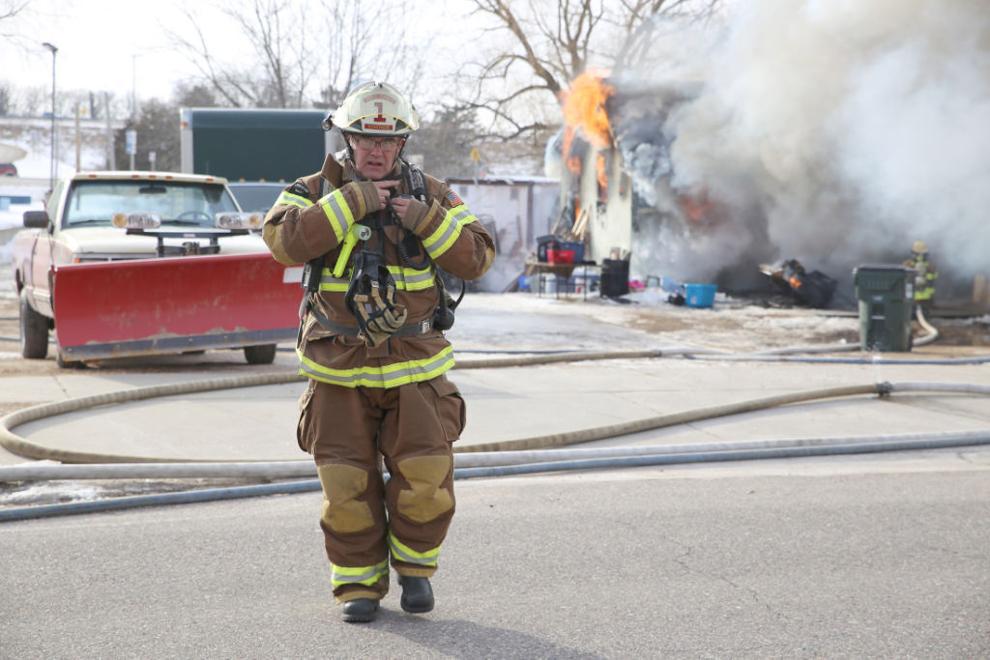 House fire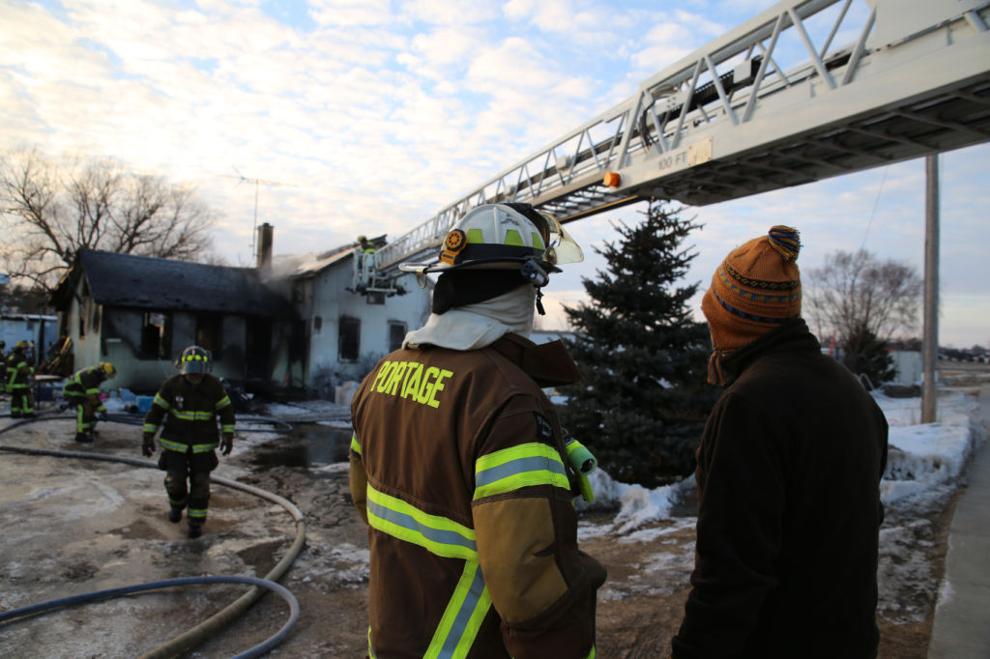 35 years with Portage Fire Department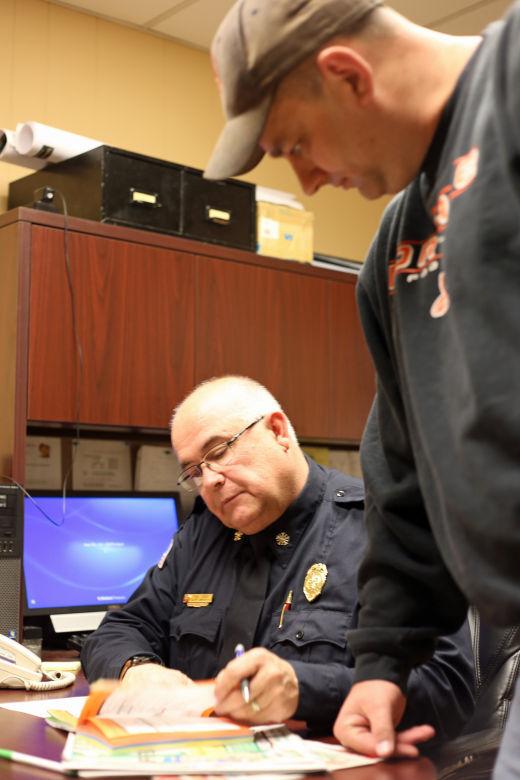 Briefing (copy)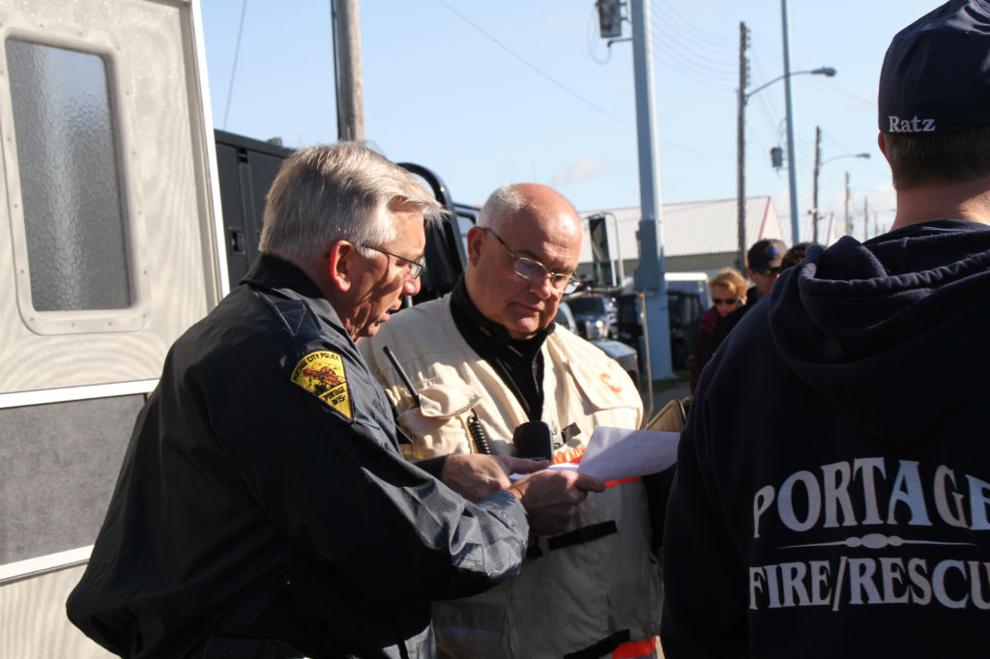 Flood reading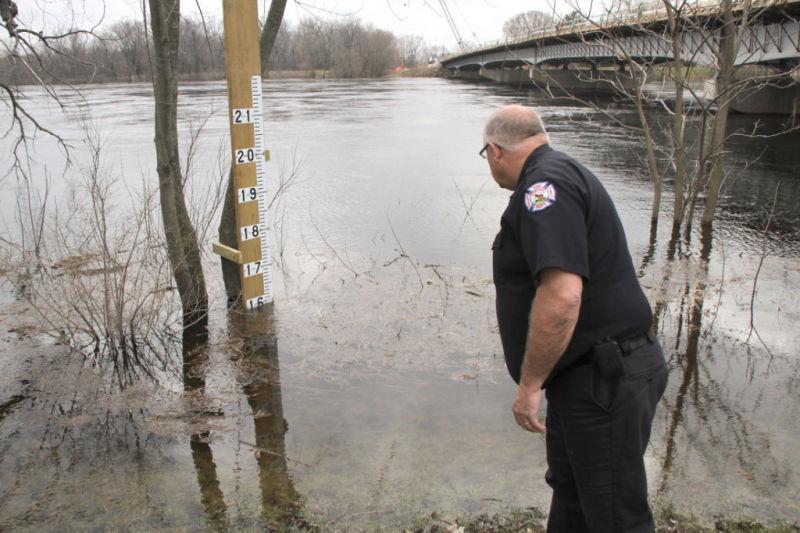 Portage house fire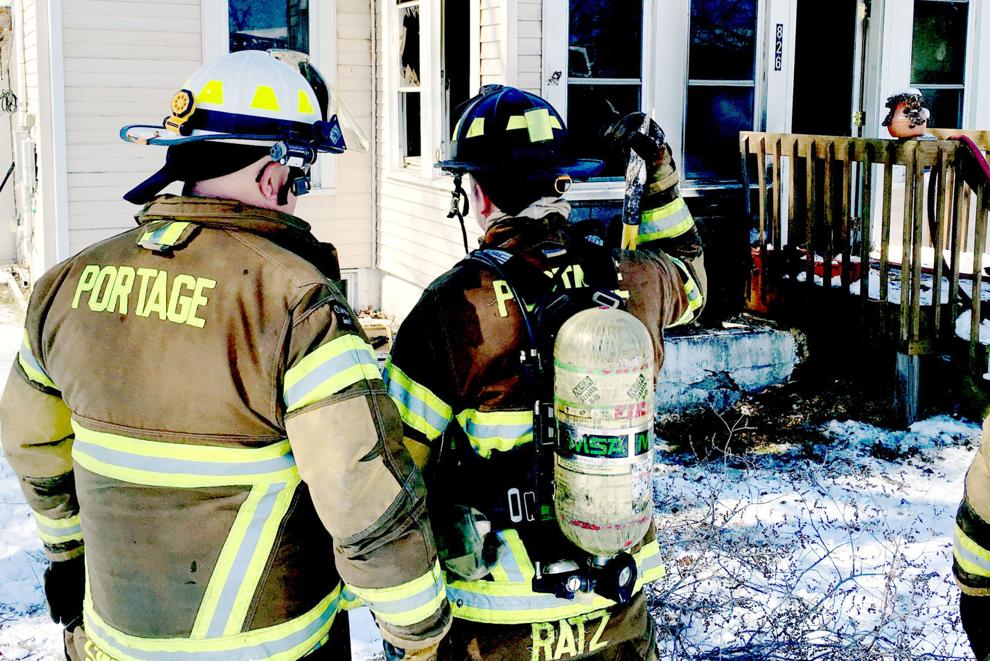 Scott Walker Portage flood visit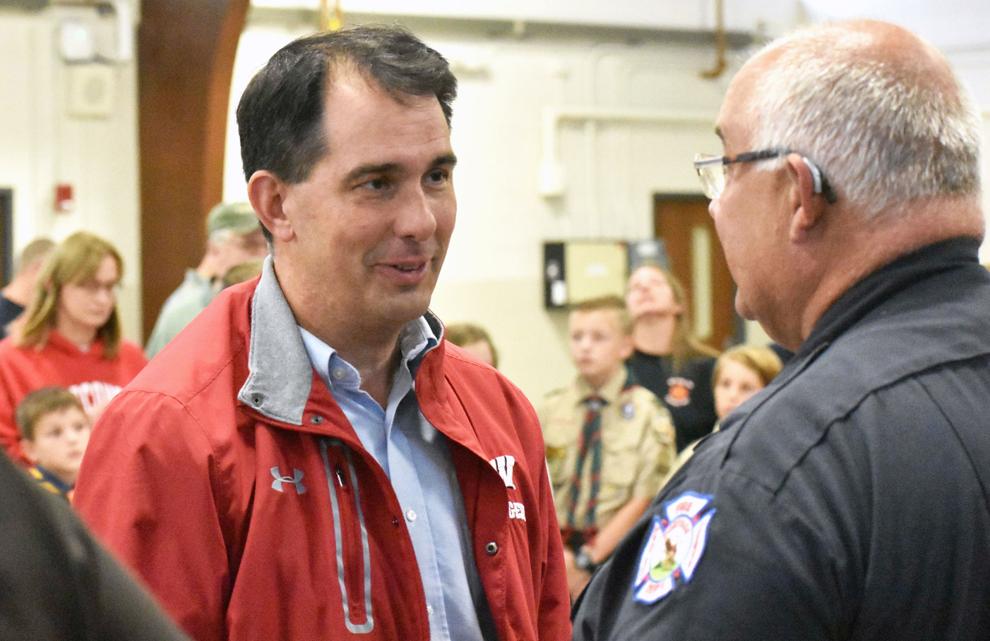 Open house Simonson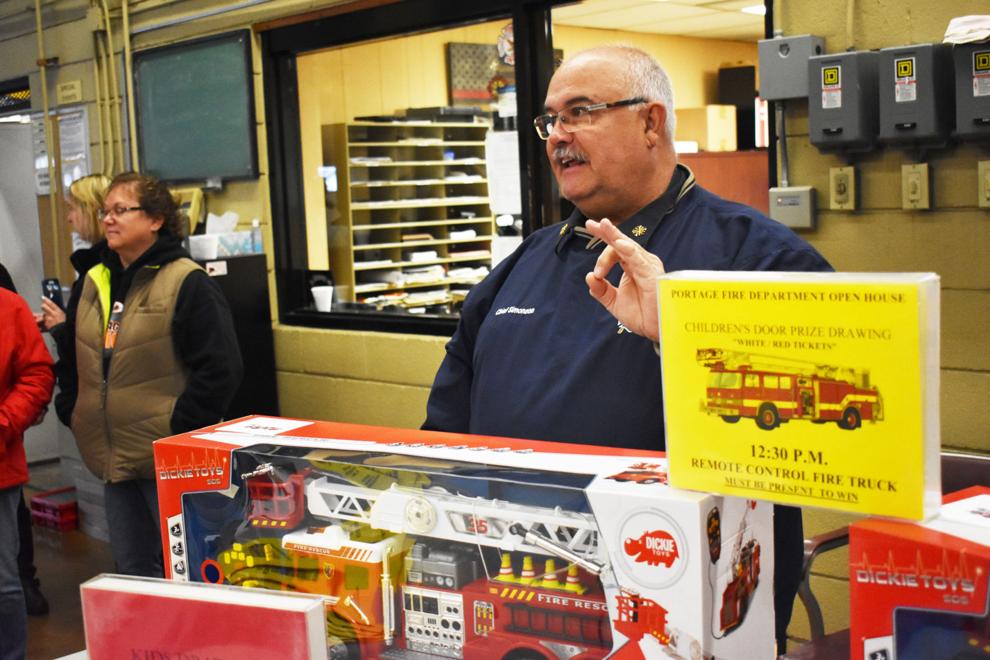 Portage Fire Department swears in newest engineer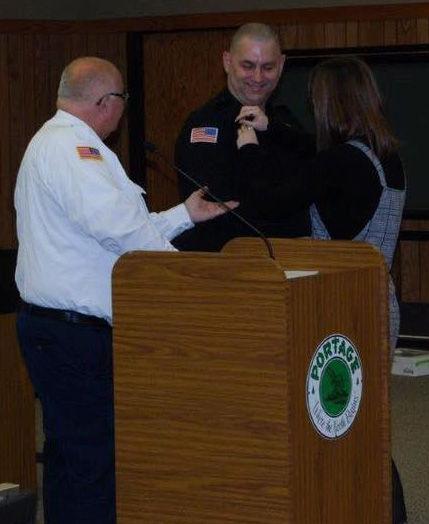 022619-port-news-house-fire-garage-rubble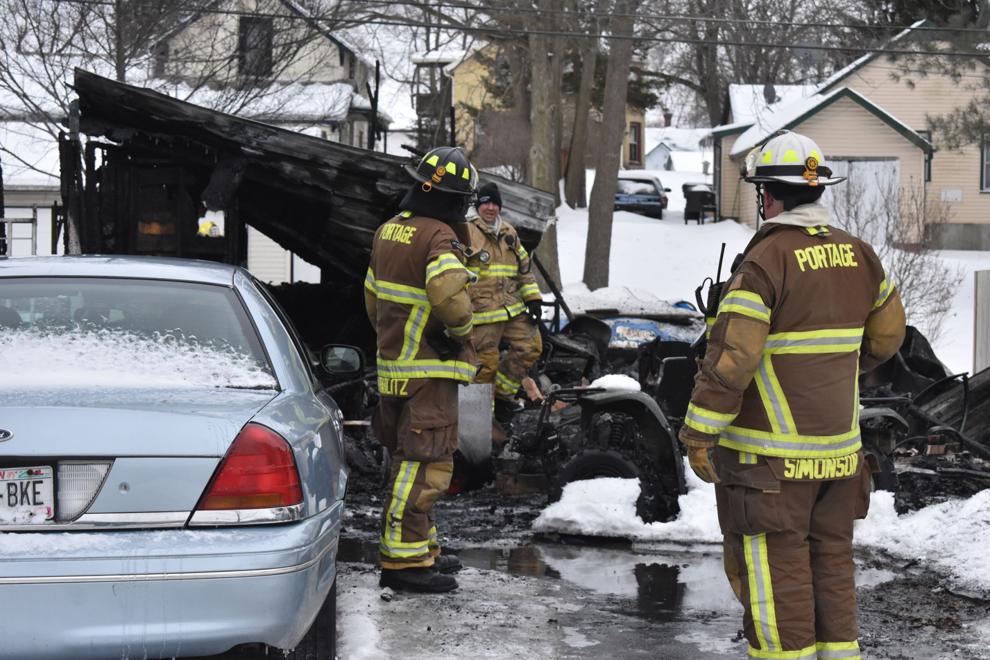 Follow Bridget on Twitter @cookebridget or contact her at 608-745-3513.